PHOTOS
Fashionista Stars!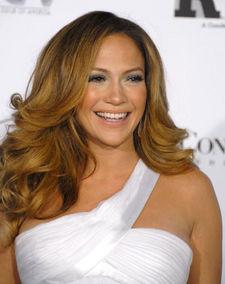 Everyone knows about Mary-Kate and Ashley Olsen's collections The Row and Elizabeth and James (named after the twins' other siblings), but the twins are finding the fashion racks increasingly crowded with other famous names. In search of a new creative outlet (not to mention a potentially lucrative business move), t seems that more and more celebs are leveraging their status as style icons to pursue creativity in the fashion and design world. Natalie Portman recently collaborated with high-end shoe company Te Casan to produce a line of footwear based on her designs. There's news of a partnering between Wonderbra and burlesque beauty Dita Von Teese for later this year. And even Big Love actress Chloe Sevigny, long ridiculed for her eclectic style, has released a line with hipster boutique Opening Ceremony. But whose work is fab, and whose designs fall flat?
Article continues below advertisement
One of the most successful celeb fashion crossovers is , whose J.Lo line has become a staple among the tween and teen sets (the affordable designs are too youthful and flirty for the star to actually wear at this point—especially since she's a mom-to-be). In 2007 Lopez unveiled a new line, JustSweet, aimed at a broader group. "Girls who are young who are going to wear it are going to feel sophisticated in it because it does have a chic kind of feeling to it," she said. "But people who are older who wear it are going to feel young, flirty and fun. It really has a nice mix."
began L.A.M.B. after collaborating with Sportsac bag designers in 2003. The moderately priced line features everything from handbags and shoes to dresses and knitwear—most of which have been well received by fashion critics. A meld of Stefani's interest in Japanese Harajuku culture and Southern California streetwear looks, L.A.M.B. has expanded into a $90 million dollar business, with fans including Teri Hatcher and Nicole Kidman, among others.
Article continues below advertisement
In 2007, launched a collaboration with British fashion mega-store Top Shop. Moss' affordably priced line was a hit on both sides of the pond, with U.S. fans scrambling to pick up items from the label on eBay and elsewhere.
Hills hottie was able to parlay her reality television career into a successful clothing line—and this spring she'll hold her first official fashion show. Conrad's eponymous collection features flowy, comfortable dresses, tops and skirts that reflect Conrad's signature easy breezy California style.
Model-turned-actress-turned-singer has a new title to add to her resumé: clothing designer. The model mama and partner Carmen Hawk—also a former model—began Jovovich-Hawk in 2005, and design feminine, flirty clothes with a vintage feel.
Knitwear designers Lutz and Patmos collaborate frequently with a slew of celebs. Each year the NYC-based designers choose a major star collaborator. Past collaborators include Liv Tyler, Sofia Coppola, and most recently, . Up next? Kirsten Dunst will offer her unique take on Lutz and Patmos' knitwear styles.