PHOTOS
Father-Daughter Surgery for Gilles Marini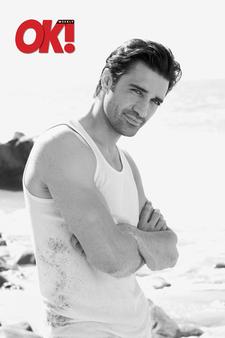 It's sure to be a memorable day for the Marini family soon, when handsome French actor Gilles Marini and his daughter Juliana each plan to go under a surgeon's knife on the same day!
Gilles, whose high-stepping exploits on Dancing with the Stars have left his shoulder in need of some medical help, tells Entertainment Tonight, "My daughter needs a little surgery too... So we're going to have one room. We're having surgery the same day — that way we can actually stay together."
Article continues below advertisement
Now that there's only one week left on DWTS, there soon won't be any reason for Gilles, who is featured in an exclusive photoshoot and interview in the new issue of OK!, to put things off any longer.
"We're getting closer to the surgery and I'm getting a little bit antsy," he confesses. "I'm like, okay, what's going to happen?" But is all this talk of hospitals and surgeries going to have an effect on his dancing in next week's finale? Says Gilles defiantly, "Hell no!"
OK!'s EXCLUSIVE PICS OF GILLES: