PHOTOS
Feast Your Eyes on the Ultimate Foodie Gift Guide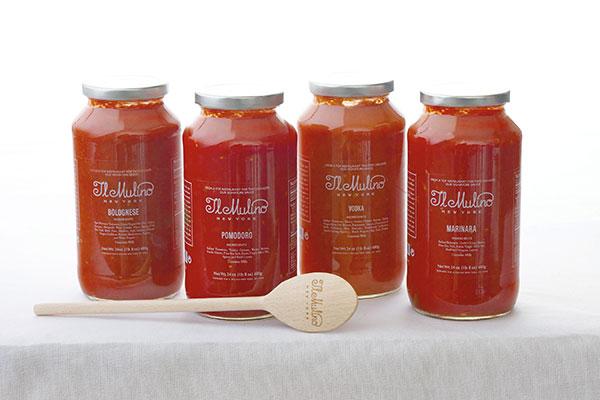 This holiday season, your favorite aspiring iron chefs, wine lovers and food fanatics can rejoice in a bevy of brilliant gift ideas just for them. From gourmet takes on classic treats to gadgets and everything in between, there's something here for anyone with even the slightest culinary curiosity.
Article continues below advertisement
cherry_moon_farms_millies_cheese_making_kit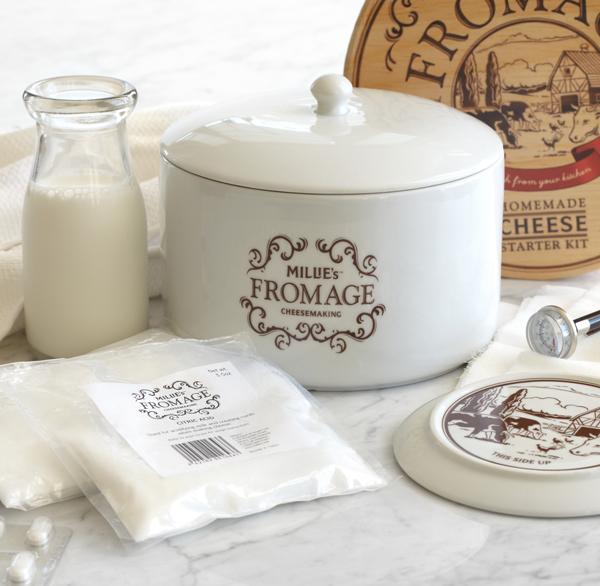 Cherry Moon Farms is a foodie's paradise and Millie's Cheese Making Kit is the perfect gift for your favorite DIY gourmand. Equipped with a ceramic cheese pot, cheese mold, cheese-making ingredients, thermometer, cheese cloth and recipes, you'll want to be in the kitchen when the contents of this kit are being whipped up; cherrymoonfarms.com.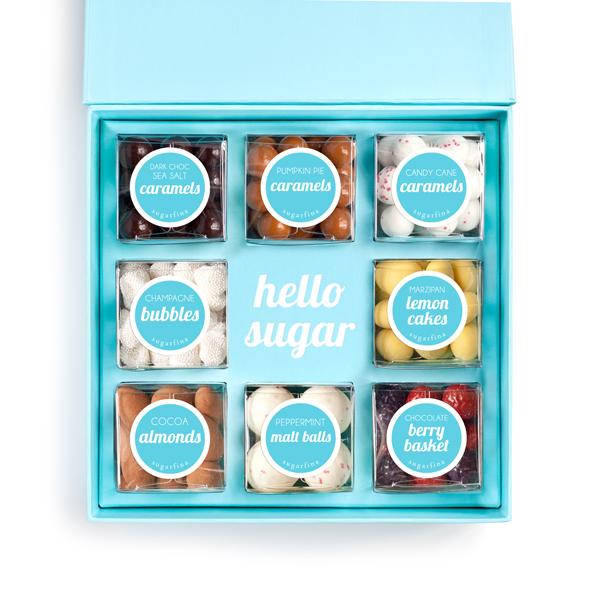 Sugarfina's Happy Holidays Bento Box ($50) is a feast of high end treats like cocoa almonds, candy cane caramels, peppermint malt balls, marzipan lemon cakes and more; sugarfina.com.
Article continues below advertisement
harryanddavidtrain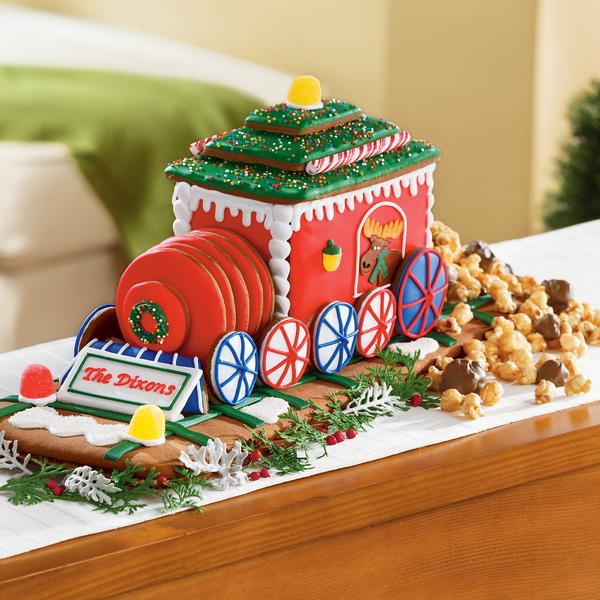 Satisfy your favorite foodie's sweet tooth with Harry & David's Gingerbread Train ($69.95) boasting gingerbread (naturally), peppermint candy canes, hard candies, frosting and the company's signature Moose Munch Popcorn; harryanddavid.com.
Article continues below advertisement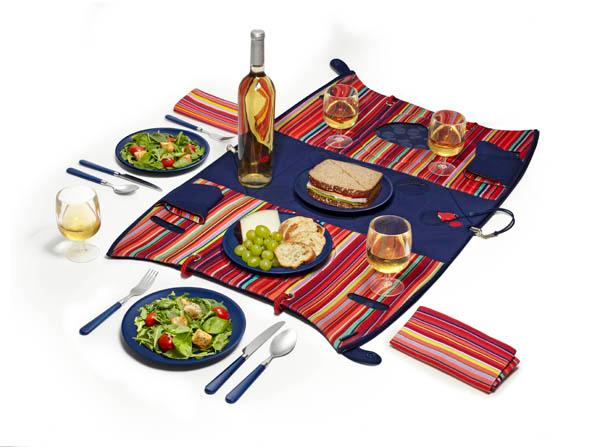 There's nothing like enjoying a good meal out in nature, and this BUILT Picnic Tote has everything you need to accomodate a party of four, including wine glasses, plates, flatware and napkins, plus a secure place to hold wine bottles, a cork screw and bottle openers, not to mention the perfect mat to hold your spread; builtny.com.
Article continues below advertisement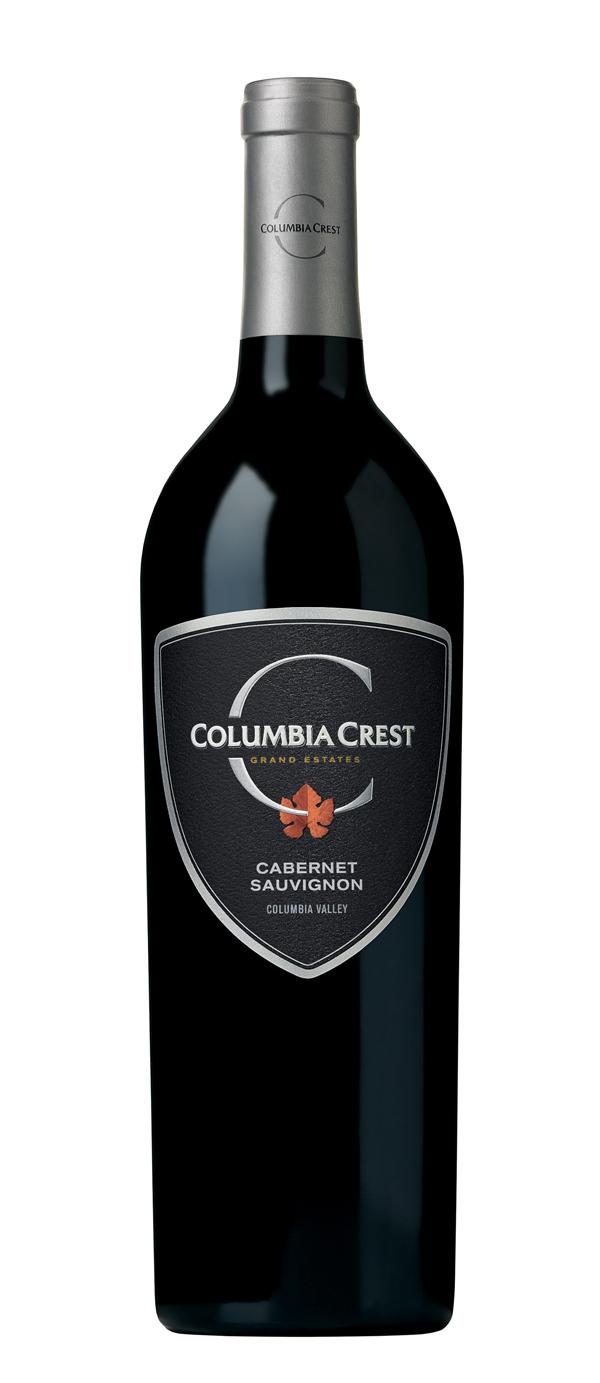 Gift a great bottle of wine and a fantastic price point, like Columbia Crest Grand Estates Cabernet Sauvignon ($12).
Article continues below advertisement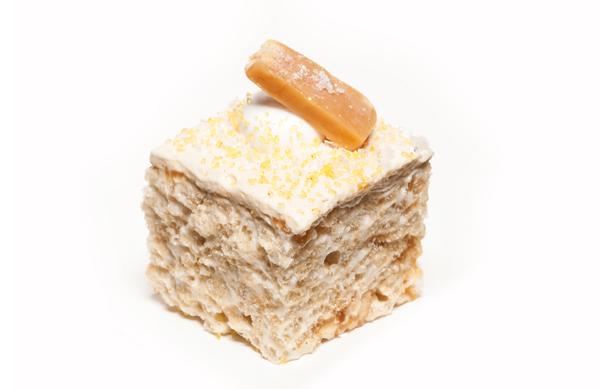 Treat House takes that favorite children's crisped rice snack to a whole new level with their gourmet twist on the beloved dessert. Varieties like caramel fleur de sel, red velvet, birthday cake and yuzu lemon will have your favorite foodie singing, "Snap, Crackle, Pop!" Ten cents from every treat purchased is donated to the Food Bank For New York City; treathouse.com.
Article continues below advertisement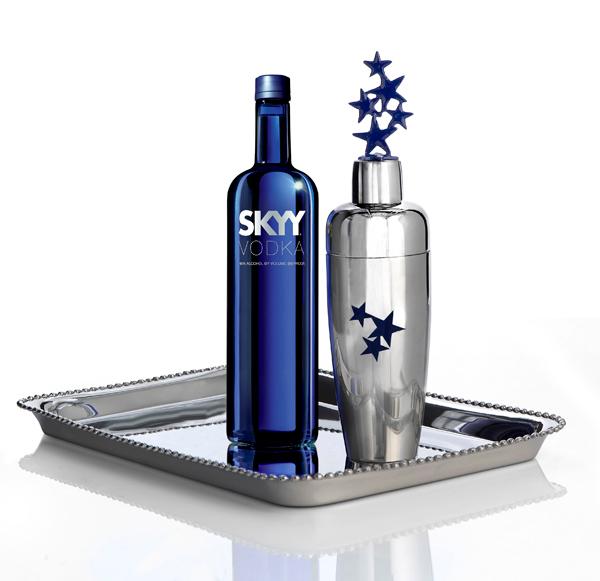 Give a swanky gift for the season that actually gives back with the Skyy Vodka "Winter Star" Cocktail Shaker by Michael Aram. Proceeds from the sale of each shaker will benefit The Creative Coalition, which supports First Amendment rights, arts advocacy and public education, so you can feel good the next time you shake up a martini; michaelaram.com.
Article continues below advertisement
group_bottle_and_candle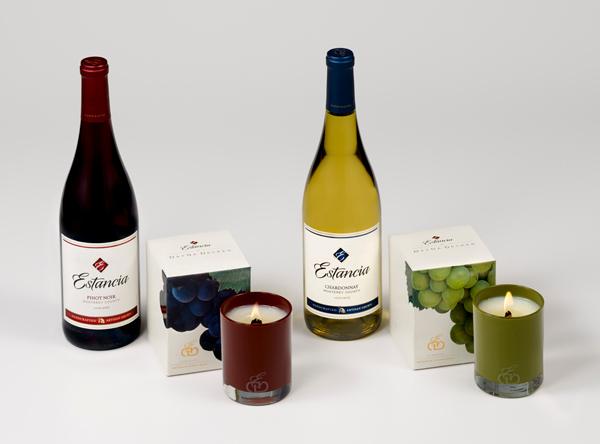 Give your foodie the gift of creating a feast for all of their senses with the Estancia Monterey County Collection by DayNa Decker, candles inspired by the winery's signature Monterey County Chardonnay and Monterey County Pinot Noir. You'll never feel far from wine country with these beauties, which retail for $44 each or $80 as a set; DayNaDecker.com.
Article continues below advertisement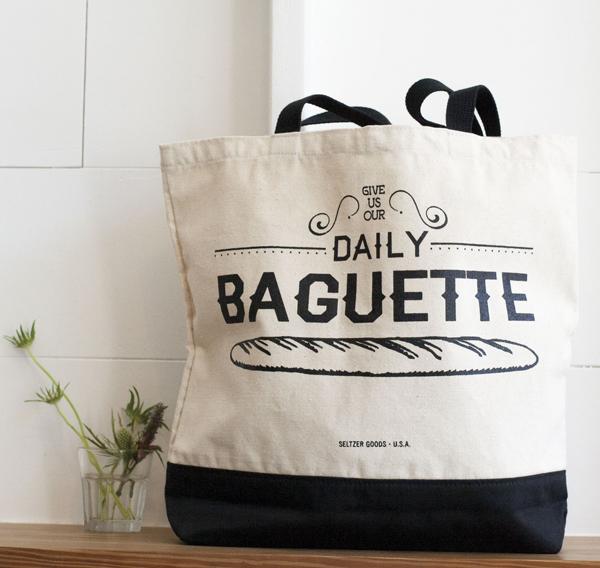 For the proud carb-lover in your life, Seltzer Goods' Daily Baguette shopper tote is perfect for schlepping a fresh loaf from the market in style (or a myriad of other items, of course); seltzergoods.com.
Article continues below advertisement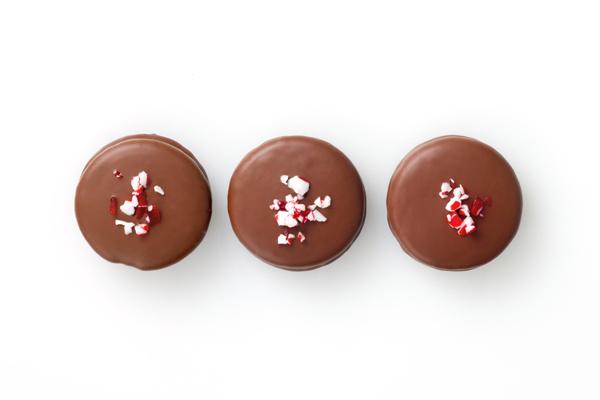 Edward Marc Chocolatier puts a gourmet twist on a beloved cookie with their Peppermint Oreos ($6 for a set of 3), which are exactly as they sound—oreo cookies dipped in exquisite chocolate and topped with crushed peppermint candies. It's hard to think of anything more heavenly; edwardmarc.com.
Article continues below advertisement
holidaysamplerpack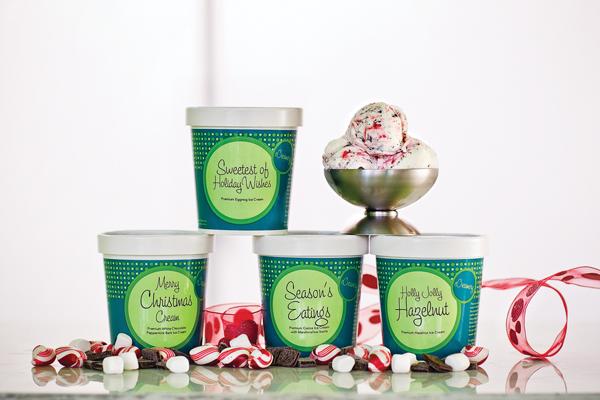 When 31 flavors just isn't enough for your ice cream aficionado, it's eCreamery to the rescue! First you choose a base (ice cream, gelato, or sorbet) then you pick from a long list of flavors, followed by a list of mix-ins. After that, name your creation and select the packaging and before you know it there's a personalized cold treat at your door. Holiday sampler packs are also available for when you're too indecisive to create your own flavor ; ecreamery.com.
Article continues below advertisement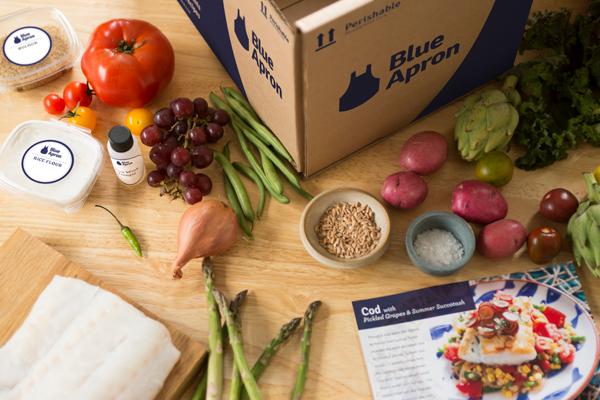 Give home chefs the chance to revel in all that is Blue Apron, a once-a-week service through which members receive original recipes complete with detailed cooking instructions, and all the fresh ingredients needed to cook gourmet meals in exactly the right proportions. Each serving is approximately 500-700 calories and $9.99 per serving, hitting the all of the appropriate budgets; blueapron.com.
Article continues below advertisement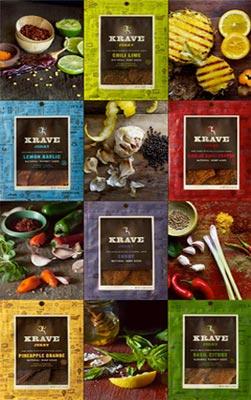 You've never tasted jerky like this before. Krave's collection of gourmet jerky (we're talking everything from teriyaki pork to lemon garlic turkey) takes the snack once only reserved for convenience stores to an entirely new level. We suggest gifting the Sampler pack ($35) so your favorite foodie can try five of these amazing flavors; kravejerky.com.
Article continues below advertisement
32591642049630p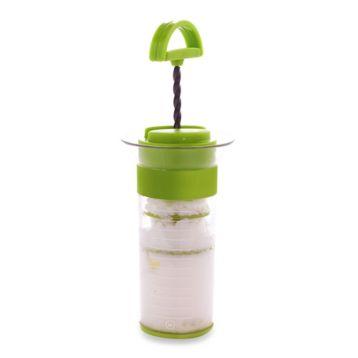 Any good foodie worth their weight in pink himalayan salt will tell you once you've made your own salad dressing, you'll never go back to the bottled stuff. Mastrad's Qwik Wisk makes mixing up dressing, sauces, mayo, whipped cream and more a cinch with this handy little gadget that will earn its space in even the smallest of kitchens; mastrad.us.
Article continues below advertisement
cherry_moon_farms_bread_making_kit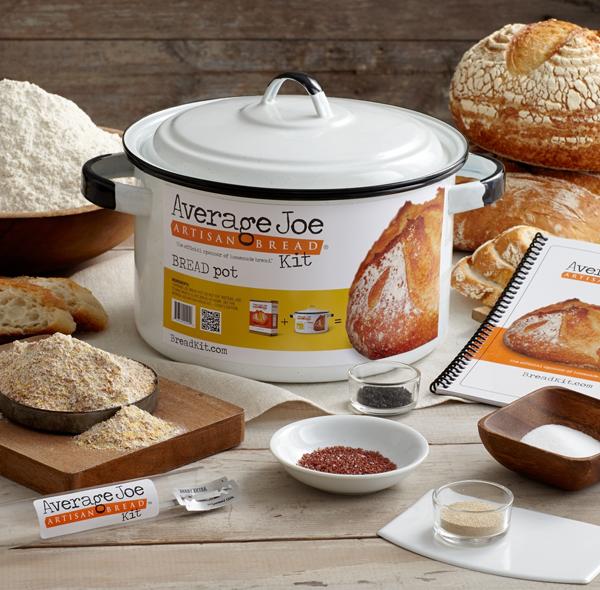 The smell of bread baking in the oven is heavenly, so gift carb lovers the Bread-Making Kit from Cherry Moon Farms. It includes everything you need to make a sensational loaf like a bread pot,, baking ingredients for three loaves, baker's blade, dough scraper and cookbook; cherrymoonfarms.com.
Article continues below advertisement
redenvelope_himalayan_salt_block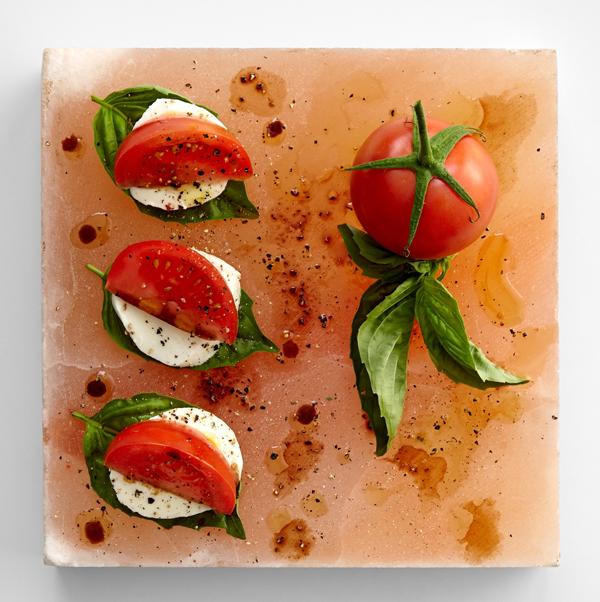 Your giftee will feel like an Iron Chef with this Himalayan Salt Block. You can use it to cook food on the grill or as a piece of serve ware to impart a hint of salt to every dish; redenvelope.com.
Article continues below advertisement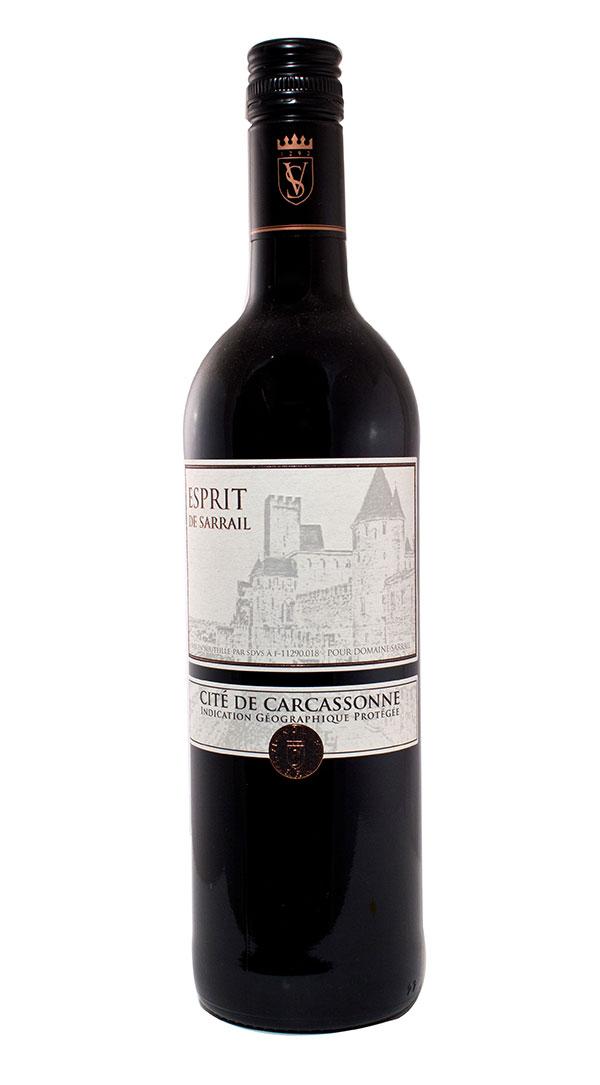 Want to impress your guests with a smart wine selection? Try Esprit de Sarrail Rouge (A Cab, Merlot, and Malbec blend). Not only does this juicy red pair well with most dishes, but it's the only Domaine imported from Carcassonne—a medieval city
originally built in 1292. How's that for dinner table banter? $9; sherry-lehmann.com.
Article continues below advertisement
francecuttingboardbespoke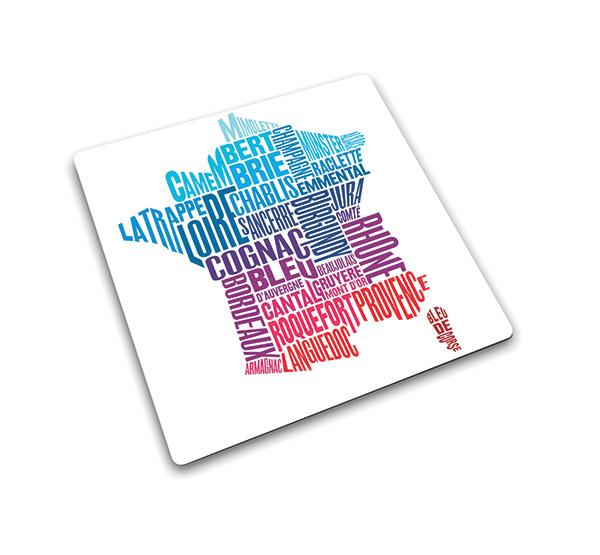 For the Francophile in your life, consider this glass cutting board, which features the names of wines and cheeses by region; bespokecustomgifts.com.
Article continues below advertisement
Tea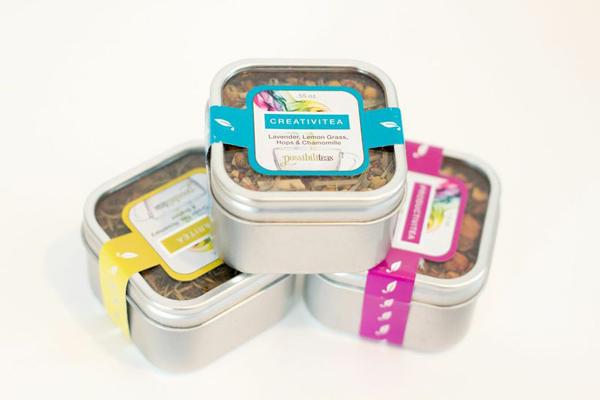 Get in the creative, novel-writing spirit with these teas that are crafted especially for those looking to focus their attention on their literary and artistic work! With the three flavors named, ClariTea, CreativiTea, and ProductiviTea, the message is crystal clear.
Claritea, Creativitea, and Productivitea Tea Tins, $12 each, possibiliteas.co
Article continues below advertisement
Il Mulino Sauces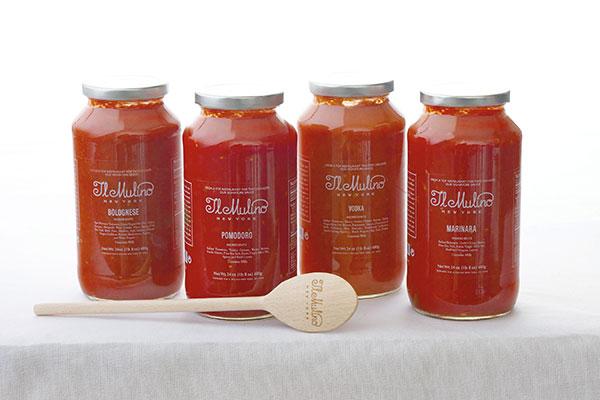 If you can't make it to New York City's famed Il Mulino restaurant for dinner, bring their sauces home to you! John Mayer, Katy Perry, Leonardo DiCaprio, and George Clooney have all dined at the hot spot and their vodka sauce is beyond!
Il Mulino Sauces, $12 each, ilmulino.com