PHOTOS
Finally, Rihanna Sees the Light of Day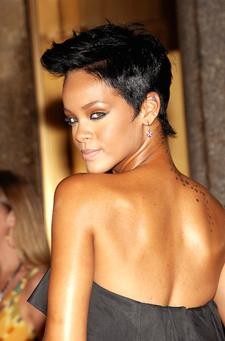 Pop princess Rihanna has emerged from seclusion... but is still relatively tucked away in Punta Mita, Mexico.
The 21-year-old singer was photographed late last week for the first time in almost two weeks. As reported by OK!, her recent low profile was due to efforts to shield her from the media circus surrounding an alleged violent altercation on Feb. 8 with singer boyfriend Chris Brown.
The photos were snapped by paparazzi on Saturday at a private villa, and betray a tense-faced Rihanna, despite the fact that she's basking bikini-clad in the Mexican sunshine.
Article continues below advertisement
Rihanna's stint in Mexico follows time spent with family in her native country of Barbados, as well as a brief trip to L.A. during her birthday. The star chose not to go through with plans to celebrate her 21st with a carnival-themed bash in N.Y.C., canceling on the party's 200 invitees.
Brown is currently awaiting trial, though district attorney officials hint that his March 5 court date might be postponed due to a lack of evidence.