PHOTOS
Five Things to Help You Get Through Your Monday: Golden Globes Talk All Day!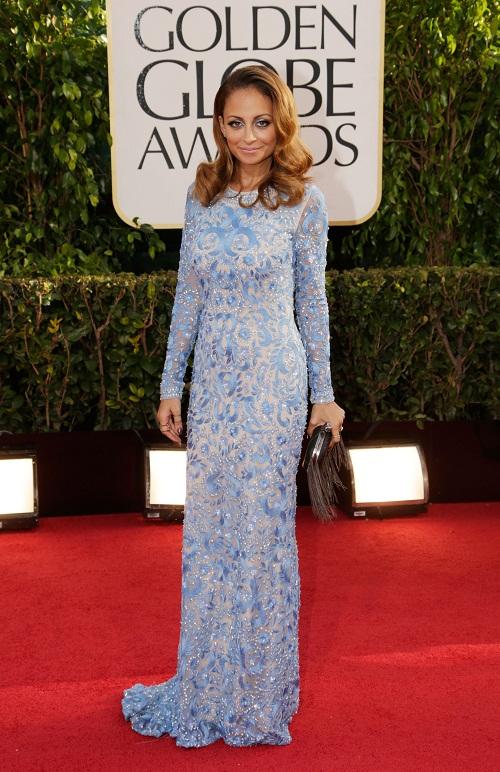 Article continues below advertisement
1. AWARDS SEASON HAS OFFICIALLY STARTED!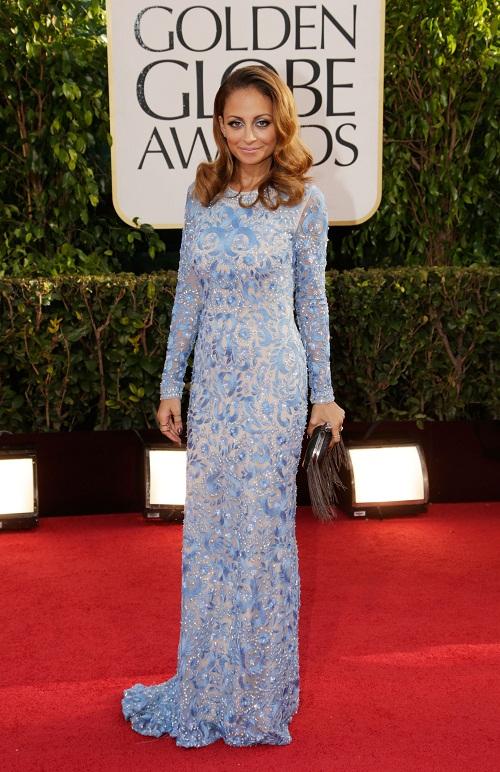 And why is that so exciting? Well, for one thing, it means you can spend your morning looking at all the gorgeous (and not so gorgeous) looks from last night's Golden Globes! (Come on, who does work this early on a Monday?) Here's one of our favorites, Nicole Richie in Naeem Kahn, with her own House of Harlow 1960 clutch. Check out our Best Dressed Gallery and all the best moments from last night's show right here at OK!
2. KINGSTON ROSSDALE LIKES THE SIMPLE THINGS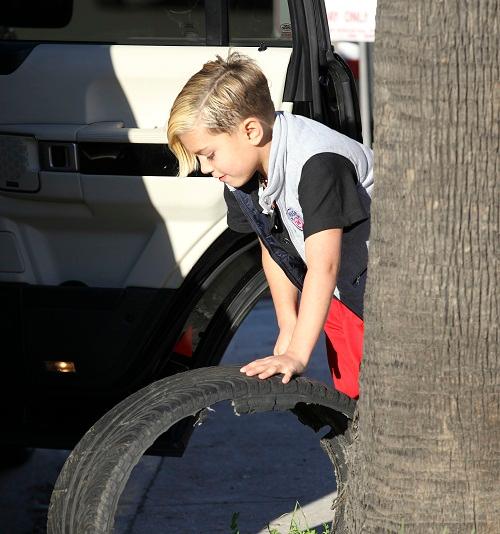 We just love seeing rich kids have fun with things like a tire. And a torn-up tire at that! Come to think of it, we're not sure we have ever seen Kingston Rossdale with an iPad. Nice going, <bGwen and Gavin!
Article continues below advertisement
3. BRITNEY SPEARS SAYS SHE WANTS TO GET BACK TO MUSIC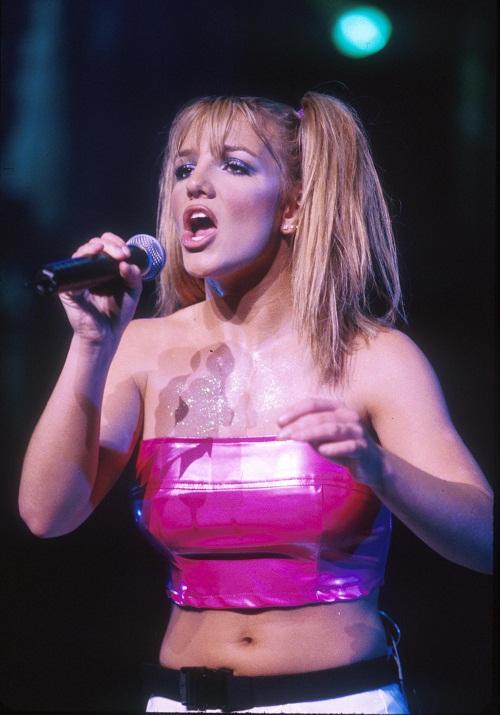 It's a bummer that Britney Spears is leaving The X Factor, and it's a bummer that she broke up with her fiance, but it sounds like Britney's focus is just where we want it: her music! We love "Scream & Shout, her collaboration with will.i.am and the word is she's considering a performance residency in Vegas! And of course, Brit cited wanting to get back to her music as the primary reason behind her decision to leave X Factor. Here's an old-school pic of that ambitious, belly-baring Britney we all love.
Article continues below advertisement
4. MILANIA GIUDICE AND ANTONIA GORGA GET ALONG
A gift to all you Real Housewives of New Jersey fans! Teresa Giudice and Melissa Gorga haven't let their feud get in the way of their daughters bonding as cousins--and we appreciate that! Milania and Antonio were palsy-walsy (and sparkly!) at Gia Giudice's birthday this weekend.
Article continues below advertisement
5. DEENA CORTESE DIDN'T GET PAID FOR THIS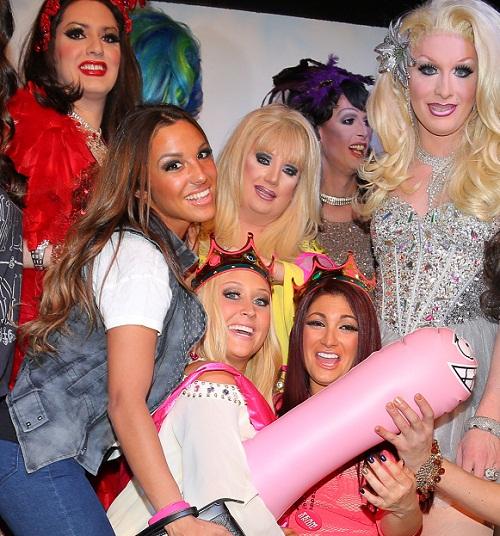 At least, we're reasonably certain she didn't. And that is at least one perk of Jersey Shore's end:it's easier to be at peace with the crappy money you make doing that job you hate knowing that the Shore cast isn't getting paid to party and tan. At least, not as regularly as they were before.