PHOTOS
'Fuller House' Star Candace Cameron Bure Makes A Surprising Contractual Demand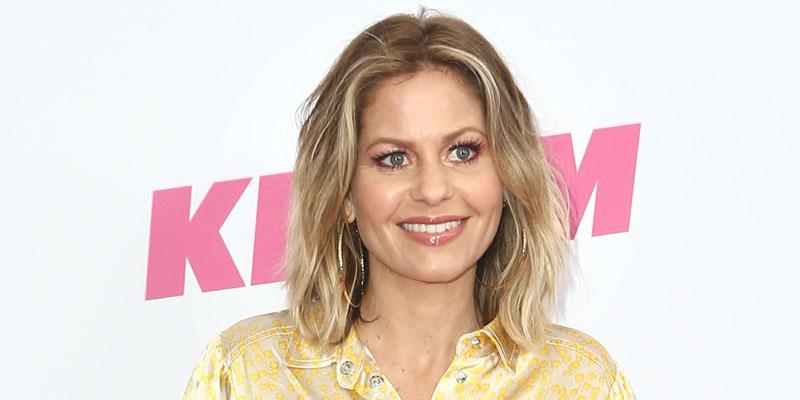 Candace Cameron Bure is gearing up for the fifth and final season of Netflix's Fuller House, and she she made one very interesting demand that she's requesting the show abide by.
Article continues below advertisement
While speaking with Access, the 43-year-old spilled the details on directing several episodes of the Full House spin-off, her contract demands and if she would do a prequel series.
The actress revealed that she desperately needs costar John Stamos' adorable 15-month-old son Billy on set with her.
Article continues below advertisement
"I need Billy to be here every week," she admitted. "I think I am going to put that in my contract. There is going to be a rider that Billy Stamos must be here every week so I can have hugs and kisses from him...because he is the cutest thing ever."
Billy and his dad visited the Fuller House set at Warners Bros. Studios earlier this month. The Scream Queens star, 55, shared snaps from the trip on Instagram.
Article continues below advertisement
"Someone loved visiting the @fullerhouse set!" John captioned a photo of Cameron and costar Jodie Sweetin cuddling the tiny tot.
The mother of three joked in the comments, "I may throw an awful actress tantrum and quit if Billy isn't on set every week."
Article continues below advertisement
Candace also told the outlet that she is directing a few episodes of the last season and if a prequel series is in her future. "I'm very actor-focused, but when I step onto the stage...this sitcom has been my life since I was 10-years-old...Directing comes naturally in this setting," the Make It Or Break It star said of stepping into her new role.
As for starring in a prequel, Candace doesn't know if she would be able to be a part of it. "Obviously if it's a prequel, we wouldn't even be around or alive...meaning Stephanie (Jodie), DJ (Cameron), and Kimmy (Andrea Barber). But it would be super cool to see them (Uncle Jesse, Danny Tanner, aka Bob Saget; and Joey Gladstone, aka Dave Coulier) be young. But I don't know if we would be a part of that show," she explained.
Article continues below advertisement
What are your thoughts on Candace's request? Sound off in the comments below!
Throwback! Check out our interview with Candace back in 2015.