PHOTOS
Gigi Hadid Debuts Her New Collaboration With FAO Schwarz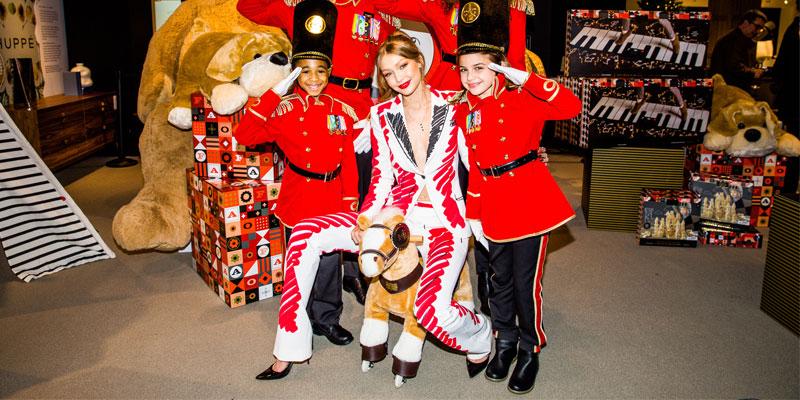 Gigi Hadid is no stranger to design collaborations, but her latest venture off the runway is a bit different than anything else she has done before. The 23-year-old has immersed herself into the toy world for the reopening of New York's iconic FAO Schwarz and helped design the new uniforms for the toy soldiers. Scroll through to read more about the supermodel's holiday partnership.
Article continues below advertisement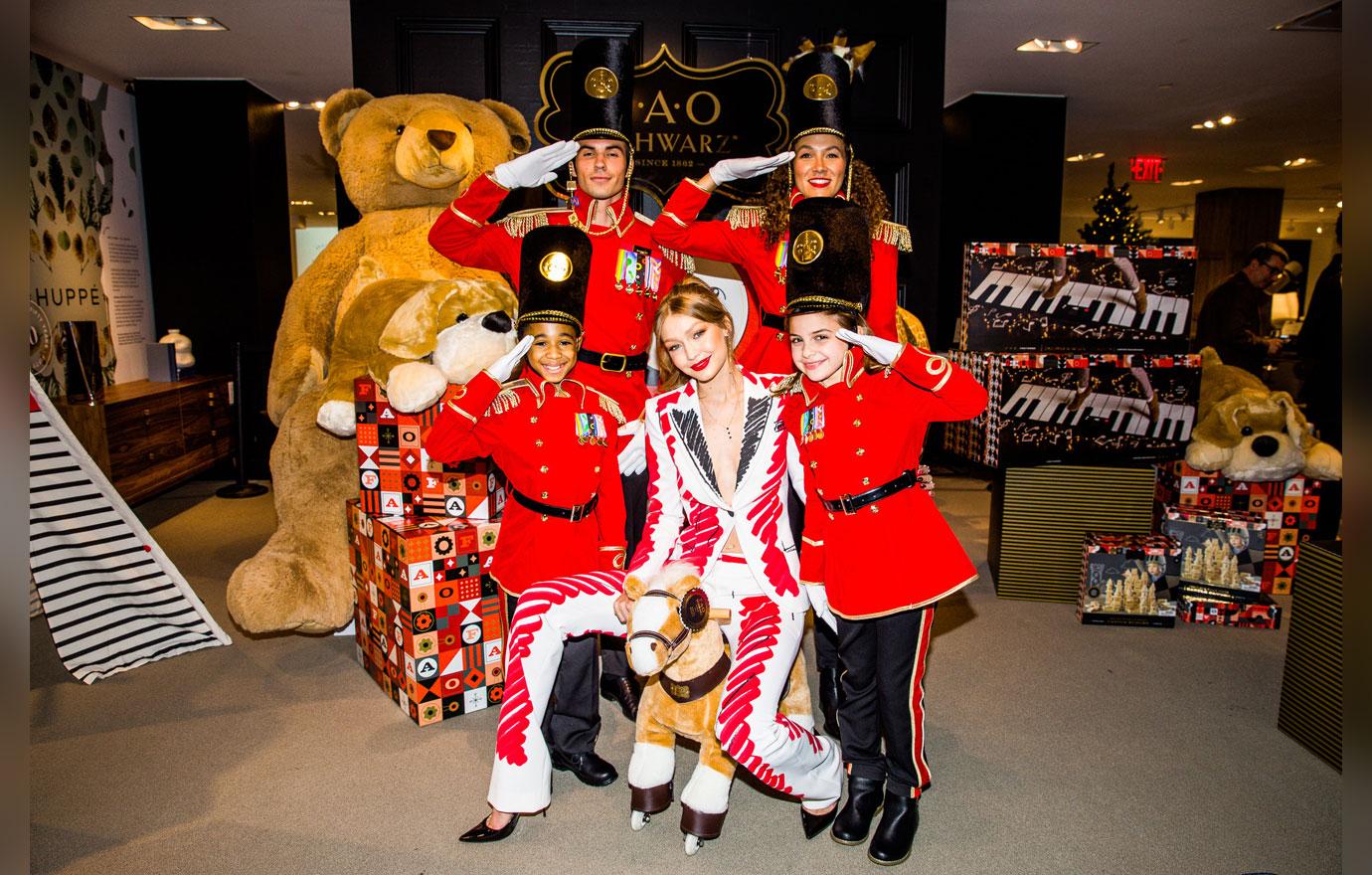 Just like the the rest of us, Gigi was obsessed with FAO Shwartz growing up. "I remember going to the store as a kid and just running around, touching everything, and taking it all in," she told Harper's Bazaar.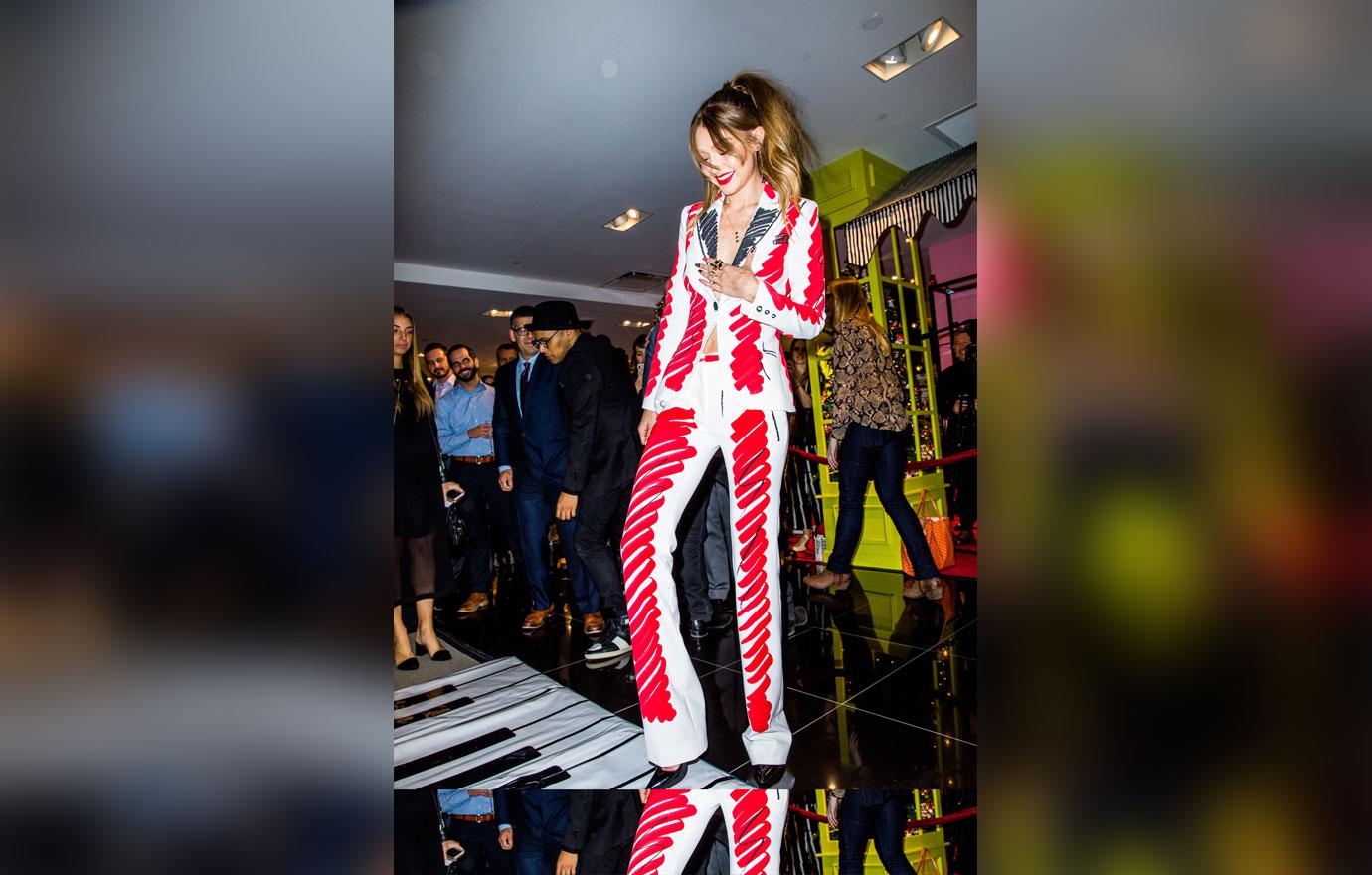 Although, unlike most of us, the blonde got to come back years later as an adult to be apart of the re-opening of the flagship store at Rockefeller Center in NYC on November 16. FAO Schwarz asked Gigi for some fashion consultation to redesign the trademark toy soldier uniforms—so next time you stop by the famous toy store and walk by the "guards", you'll see her work.
Article continues below advertisement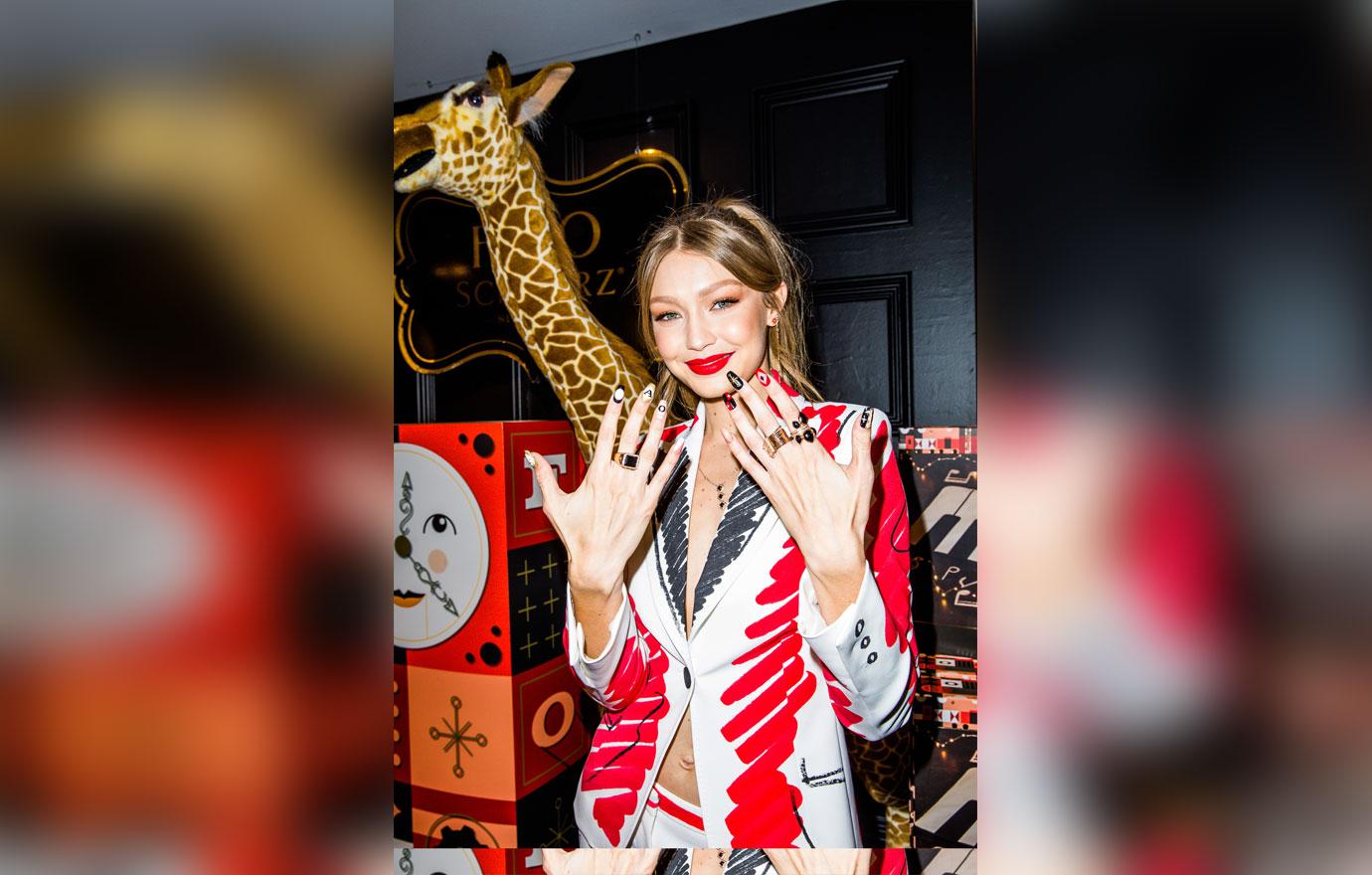 Gigi opted for a Moschino suit in a pattern of red, white, and black, which went perfectly with her design for the toy soldiers at the launch party on October 24. Her fun FAO Schwarz-themed manicure was what really caught everyone's eye though."My inner child has been bursting with excitement and pride to be part of an ICONIC revival," Gigi posted on Instagram when teasing her fans about the new project.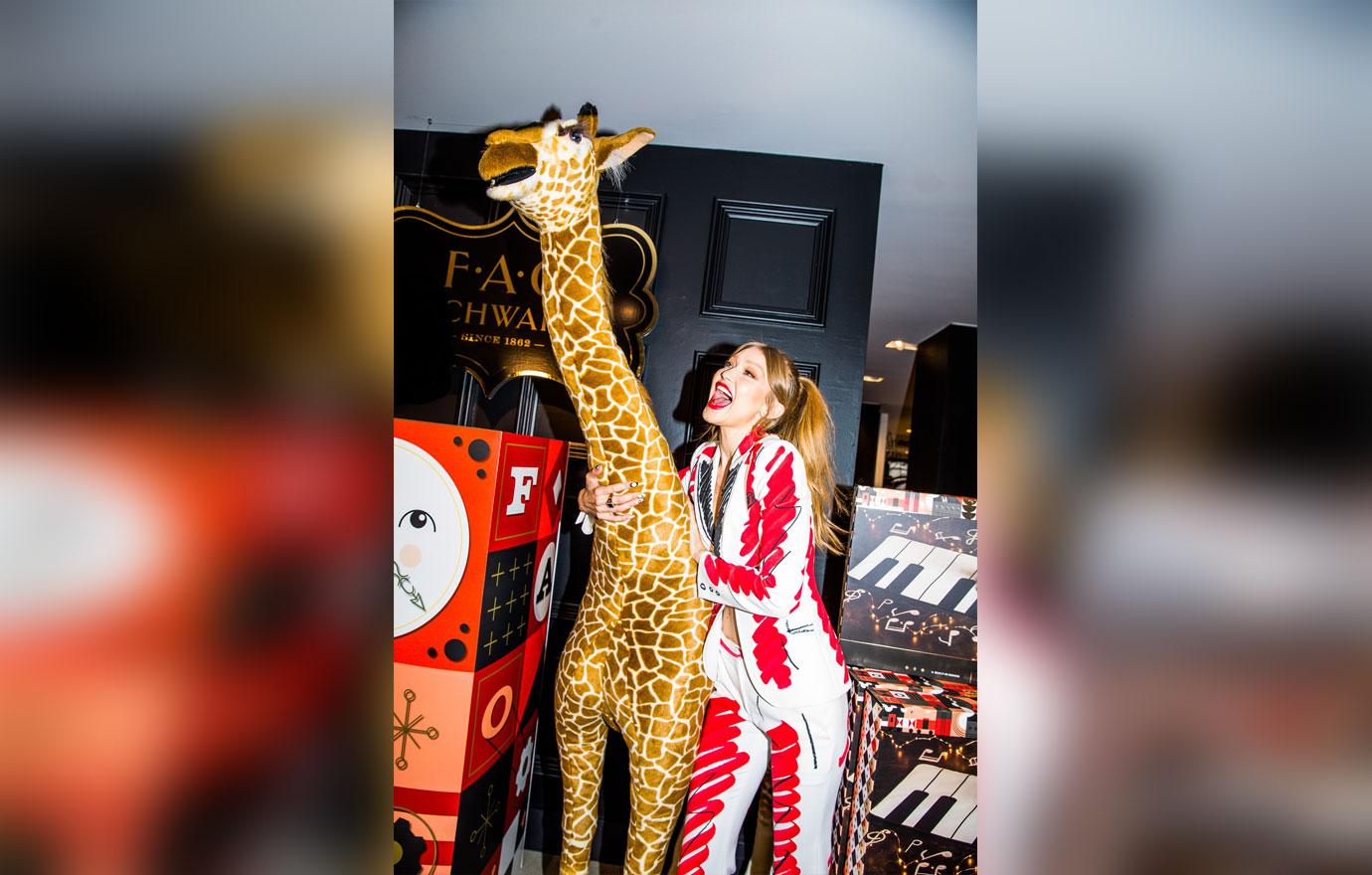 "It's really cool because I grew up loving FAO Schwarz. I had one of the giant plush giraffe toys in my room," she explained excitedly. "I think it's really important to have a place for kids to go experience the fun of toys and discovery," she said to Harper's Bazaar.
Article continues below advertisement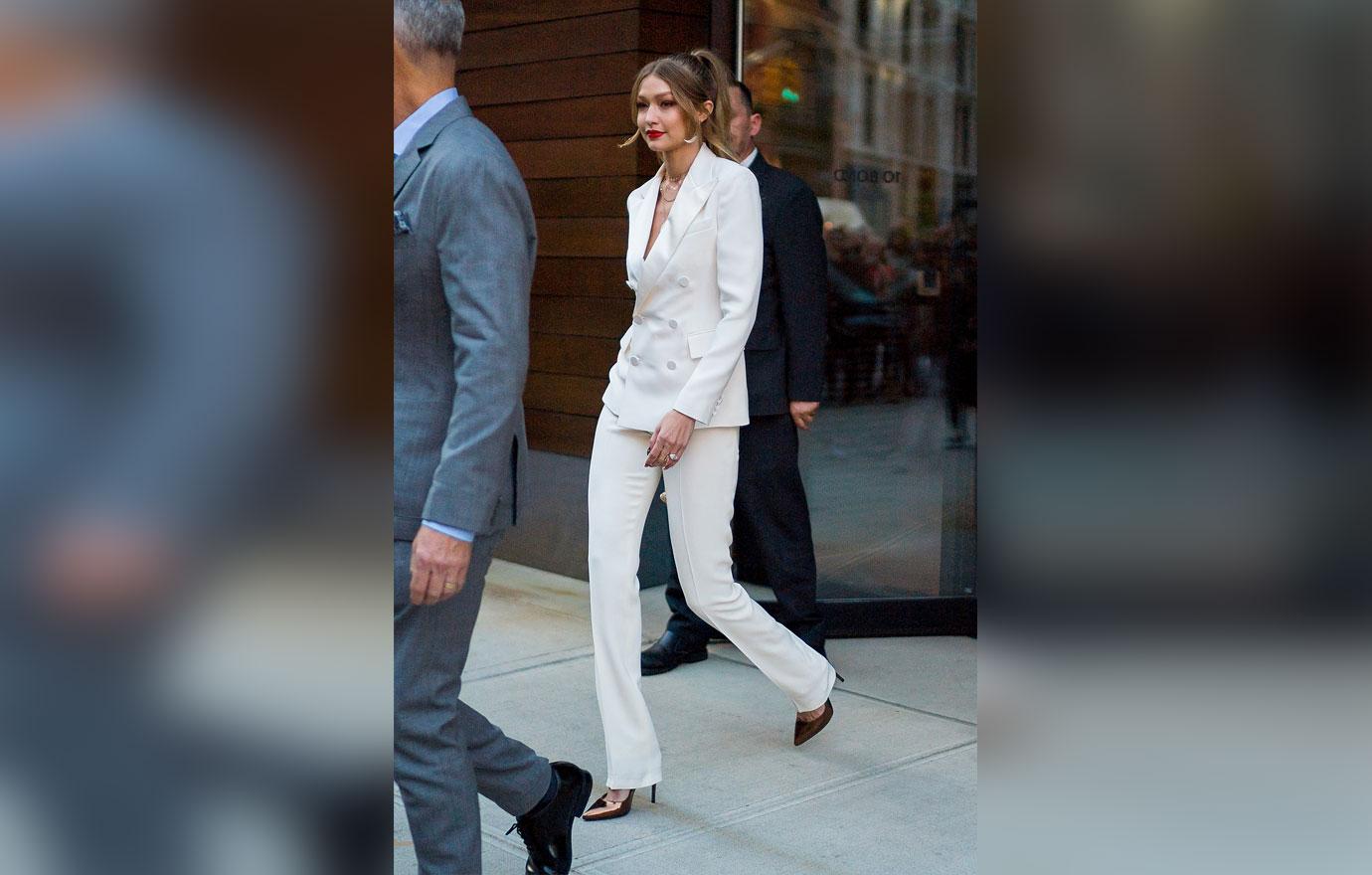 The day before on October 23, Gigi was spotted walking into The Tonight Show Starring Jimmy Fallon filming premises where she talked about the collaboration. She later posted about the interview and the project on her social media. "Honored to have redesigned @faoschwarz' iconic Toy Solider uniforms ?‼️✨," the model said.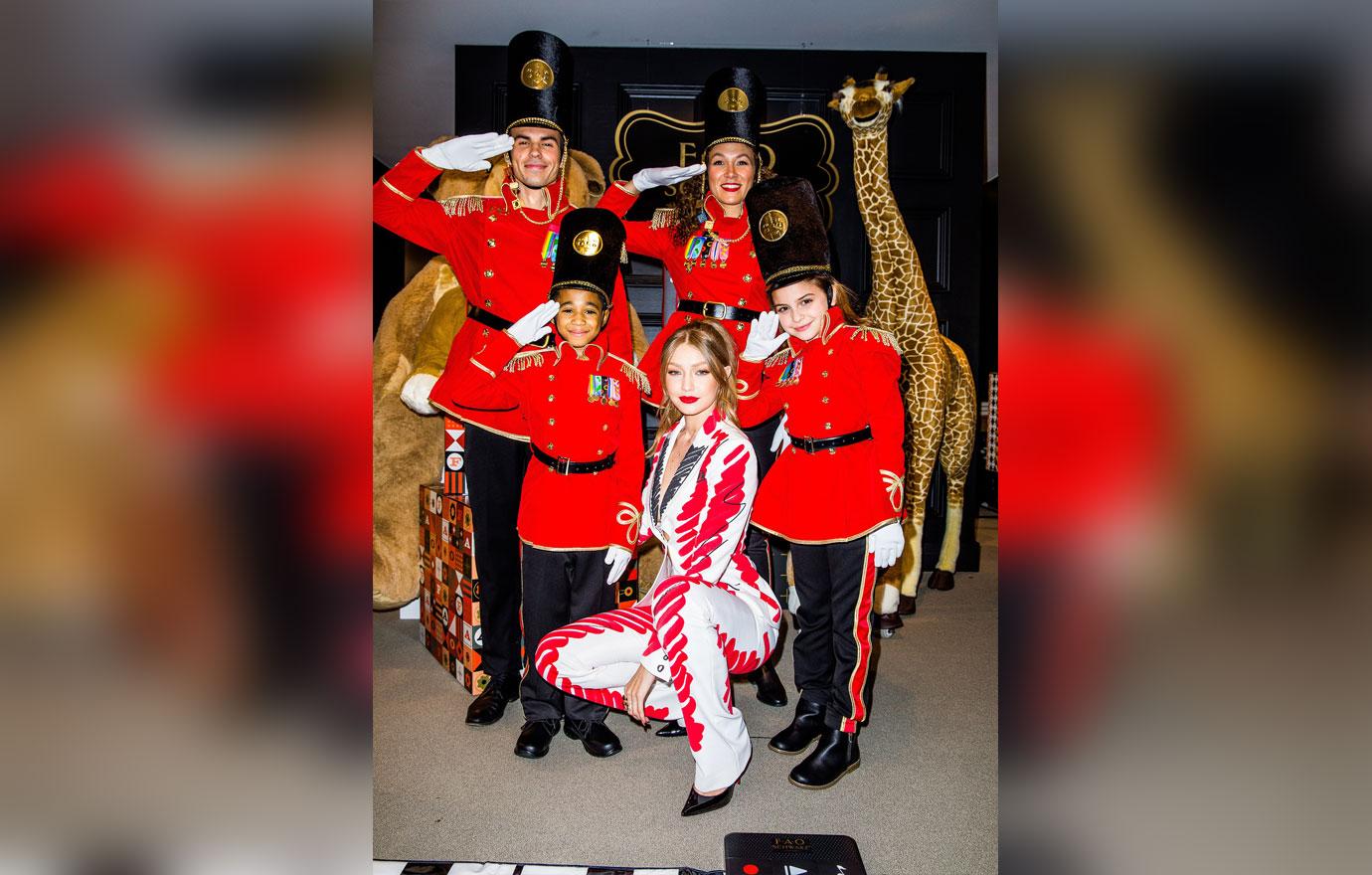 Are you excited to see the new and improved FAO Schwarz toy solider uniforms that Gigi designed? Let us know in the comments!