PHOTOS
Golden Globes 2013 Red Carpet Fashions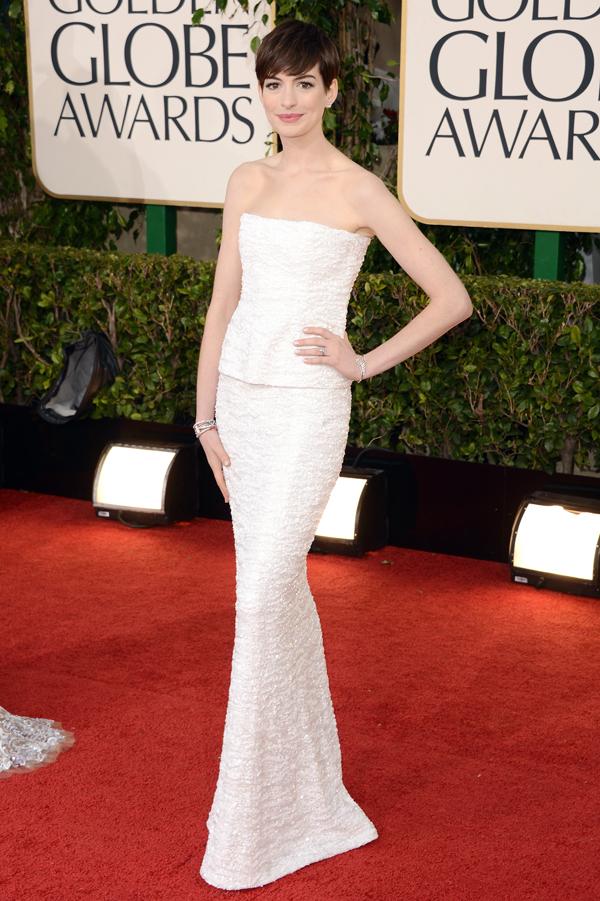 The 2013 Golden Globes have started and we have all the hot fashions from the red carpet. Nicole Richie, Halle Berry, Taylor Swift and Jennifer Lawrence put on their most glamorous outfits and are serving up the red carpet fashion!
Click through to see what all the Hollywood starlets are wearing for one of the biggest nights in showbiz and stick with OK! for everything Golden Globes!
Let us know which dresses you love or loathe below or tweet us @OKMagazine!
Article continues below advertisement
1. Anne Hathaway at the 2013 Golden Globes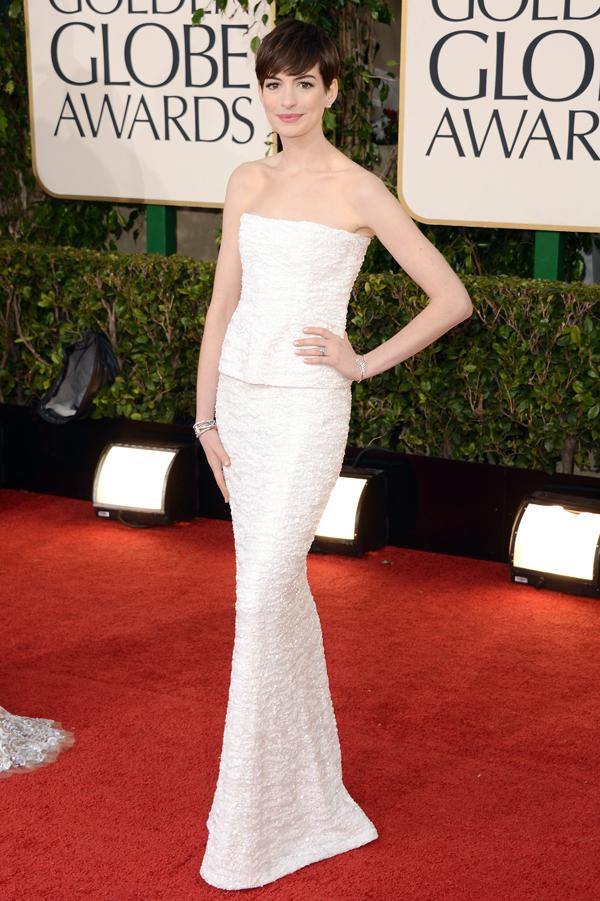 Anne Hathaway at the 2013 Golden Globes
2. Julianne Hough at Golden Globes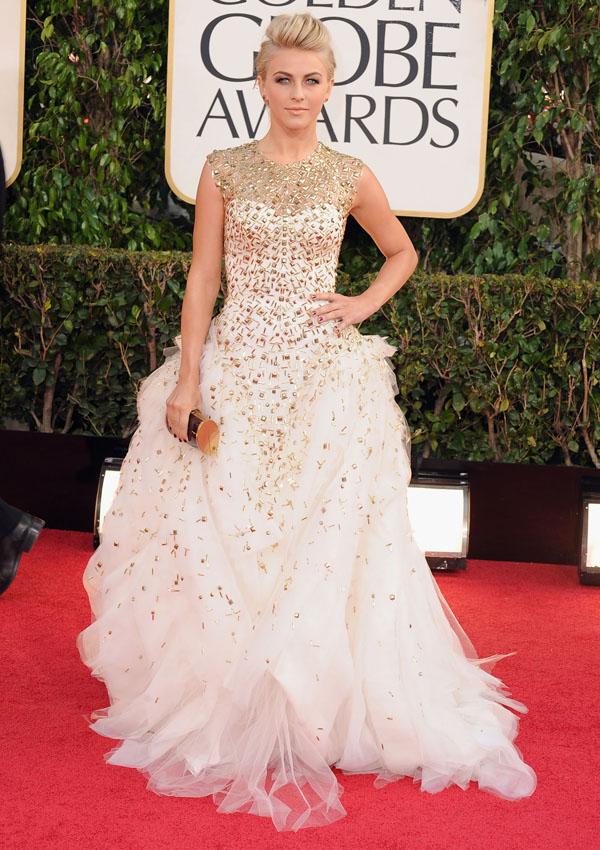 Julianne Hough looked stunning a white and gold Monique Lhuillier gown at the 2013 Golden Globes
Article continues below advertisement
3. Nicole Richie at 2013 Golden Globes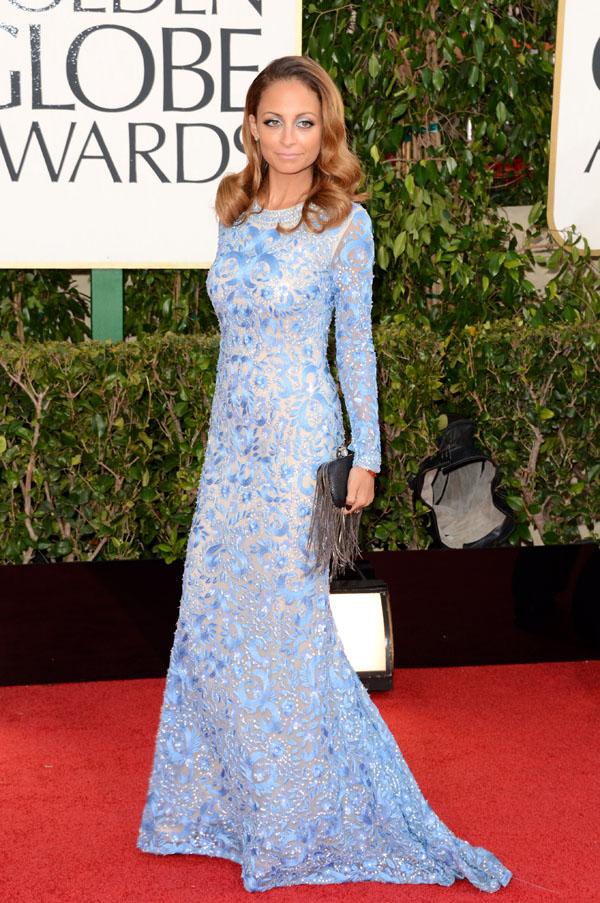 Nicole Richie at 2013 Golden Globes
Article continues below advertisement
4. Halle Berry showing lots of leg at the 2013 Golden Globes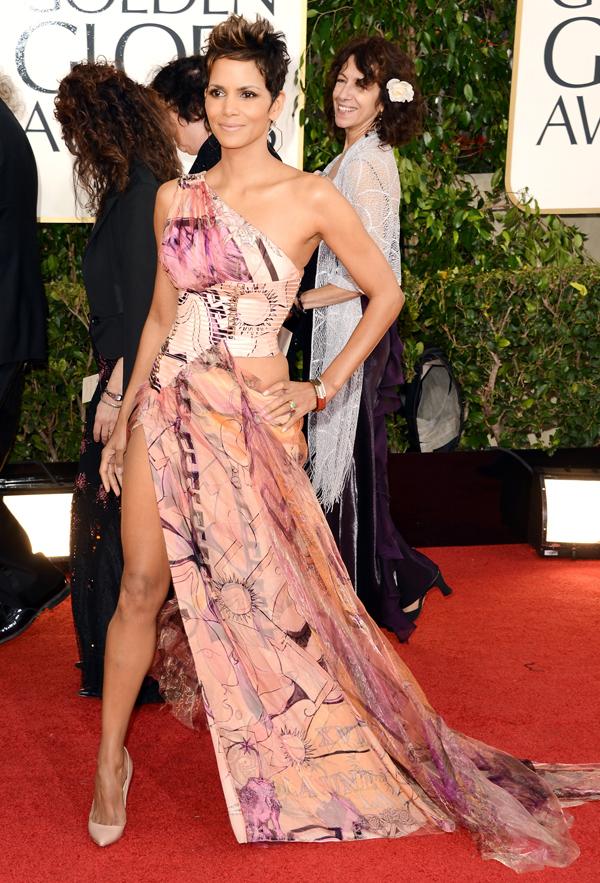 Halle Berry showing lots of leg at the 2013 Golden Globes
Article continues below advertisement
5. Modern Family's Ariel Winter at 2013 Golden Globes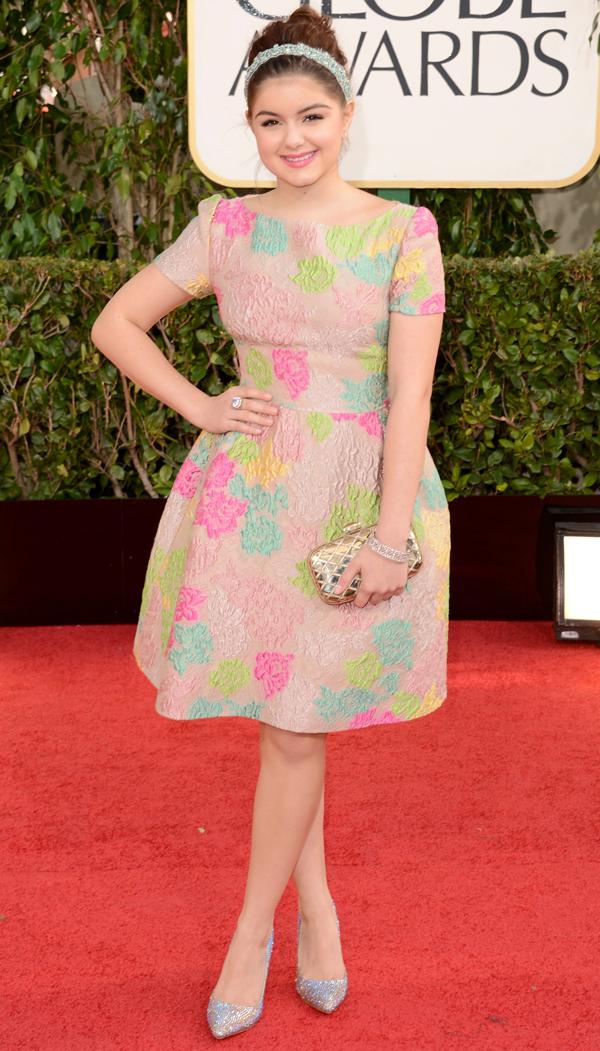 Modern Family's Ariel Winter at 2013 Golden Globes
Article continues below advertisement
6. Amy Adams at 2013 Golden Globes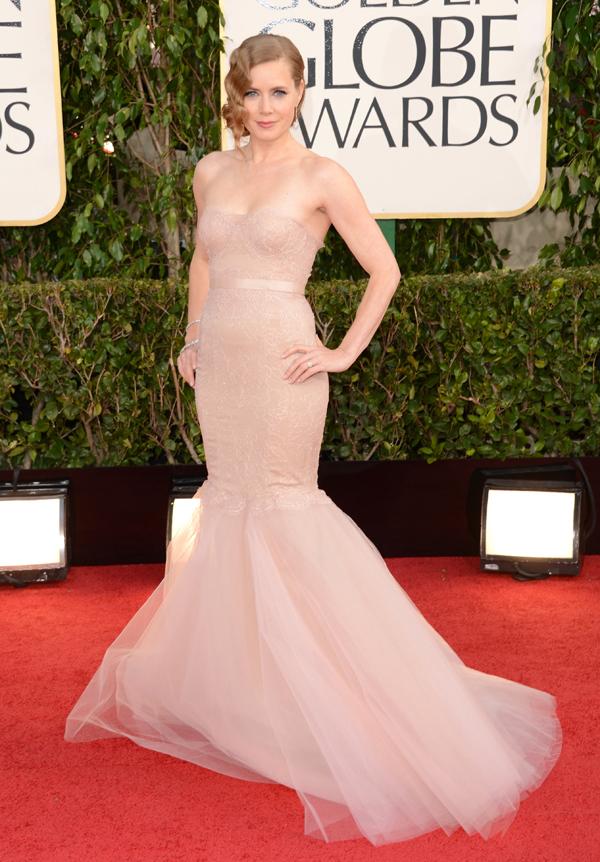 Amy Adams wearing a ballet pink Marchesa mermaid gown at 2013 Golden Globes
Article continues below advertisement
7. Megan Fox and Brian Austin Green at 2013 Golden Globes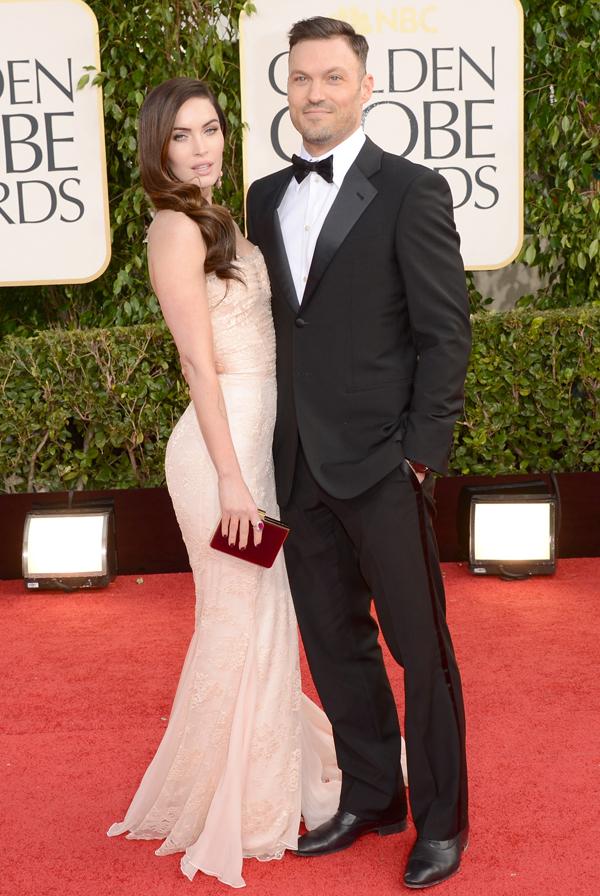 Megan Fox and Brian Austin Green at 2013 Golden Globes. The new mom is wearing Dolce & Gabbana
Article continues below advertisement
8. Kelly Osbourne at Golden Globes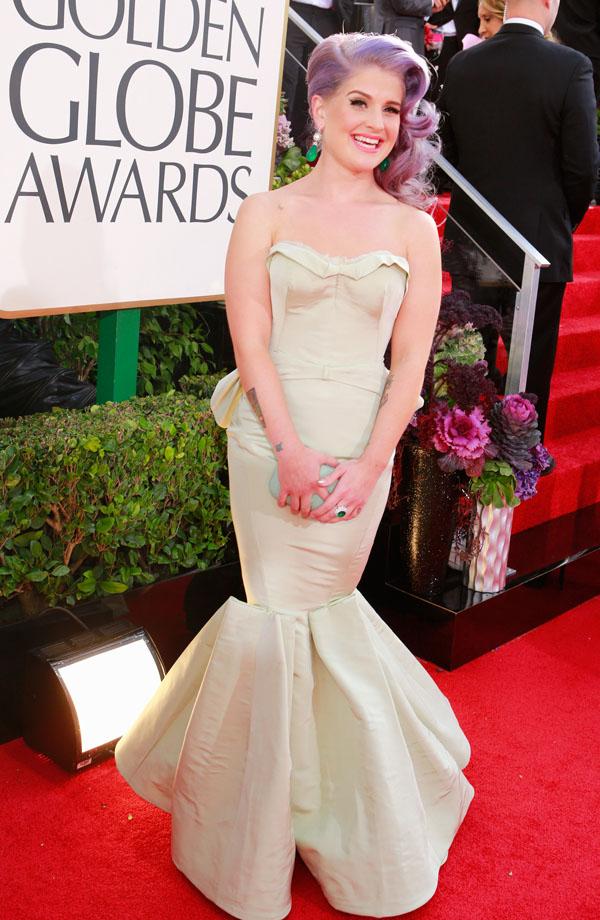 Kelly Osbourne at Golden Globes
Article continues below advertisement
9. Zooey Deschanel at 2013 Golden Globes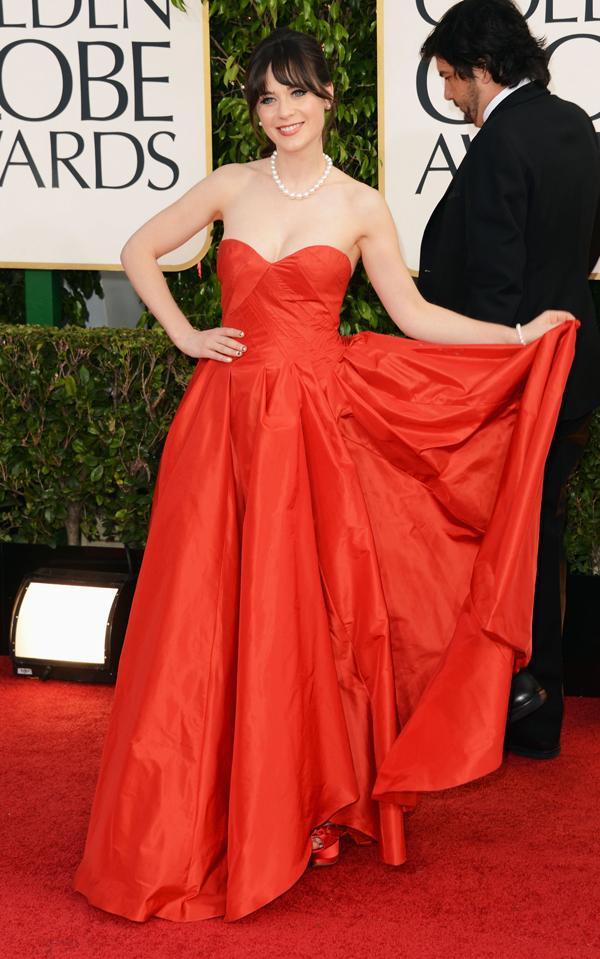 Zooey Deschanel looked fabulous in a strapless red Oscar de la Renta gown at 2013 Golden Globes
Article continues below advertisement
10. Jennifer Lawrence went for a bold red Dior haute couture gown at the 2013 Golden Globes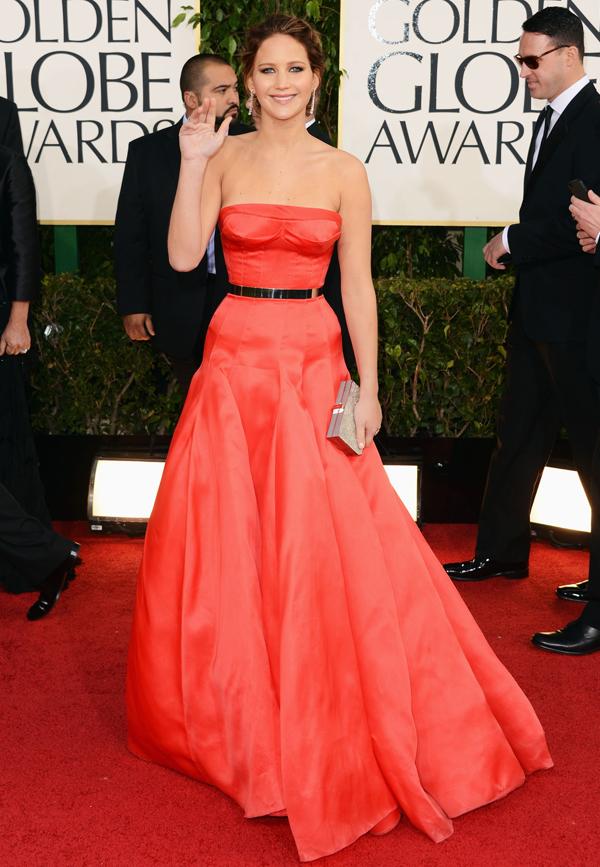 Jennifer Lawrence went for a bold red Dior haute couture gown at the 2013 Golden Globes
Article continues below advertisement
11. Downton Abbey's Michelle Dockery at the 2013 Golden Globes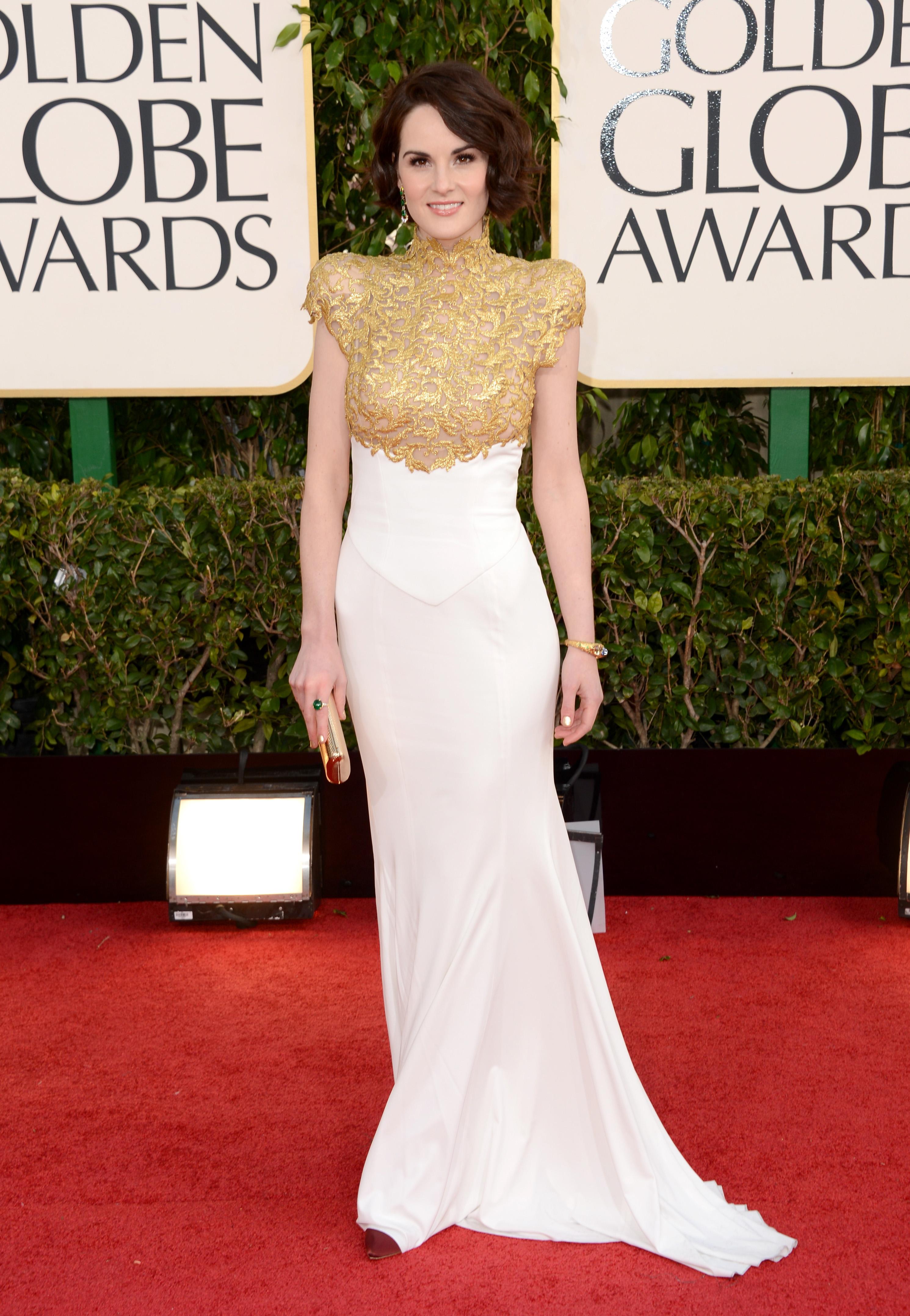 Downton Abbey's Michelle Dockery at the 2013 Golden Globes
Article continues below advertisement
12. Isla Fisher at the 2013 Golden Globes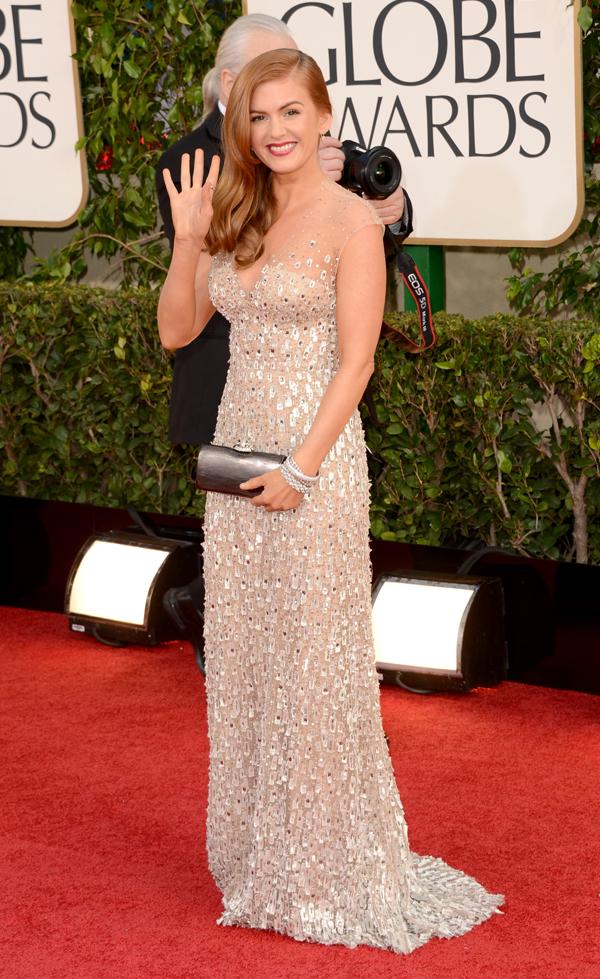 Isla Fisher at the 2013 Golden Globes
Article continues below advertisement
13. Tina Fey at the 2013 Golden Globes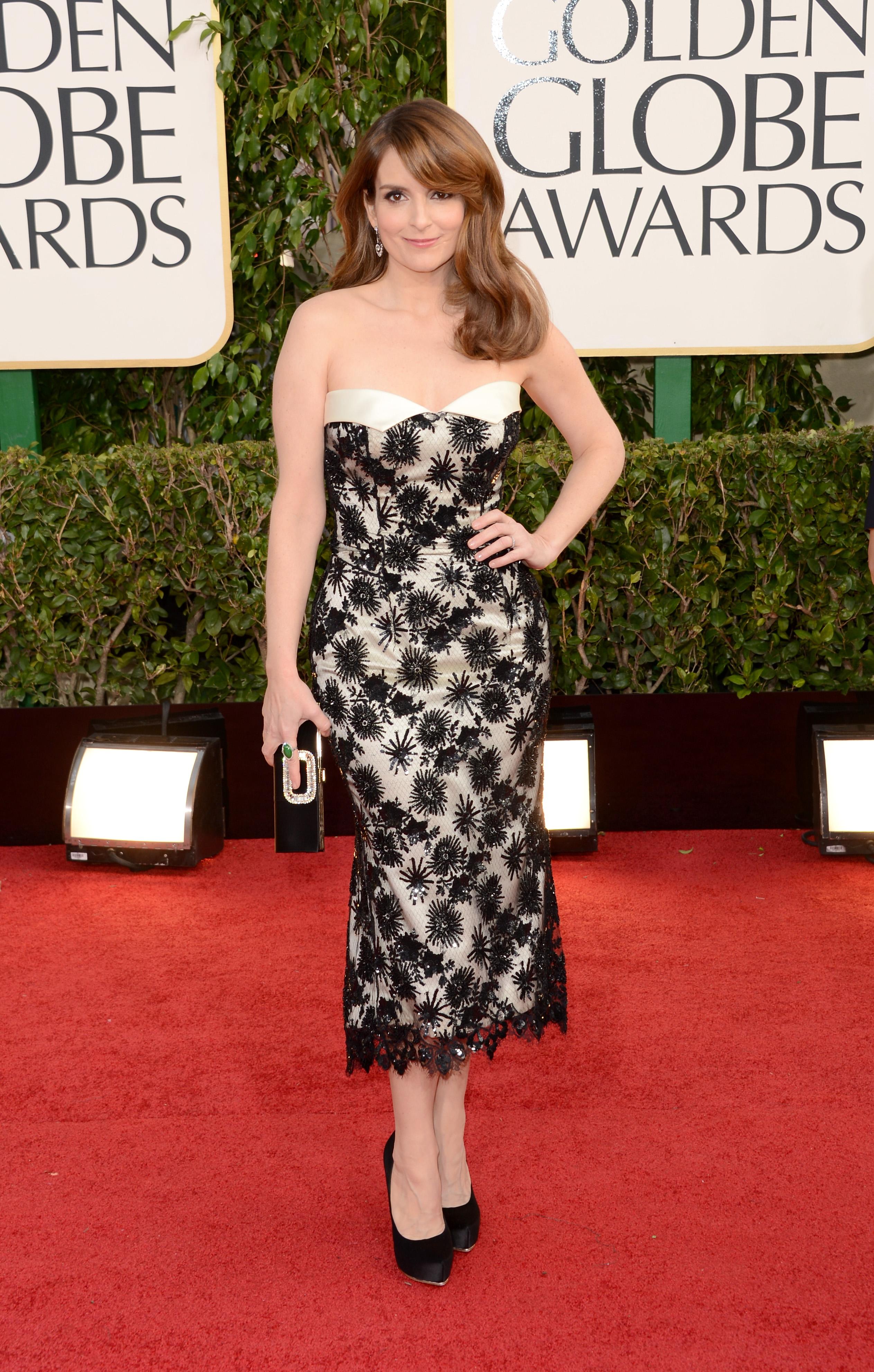 Tina Fey at the 2013 Golden Globes
Article continues below advertisement
14. Amy Poehler at the 2013 Golden Globes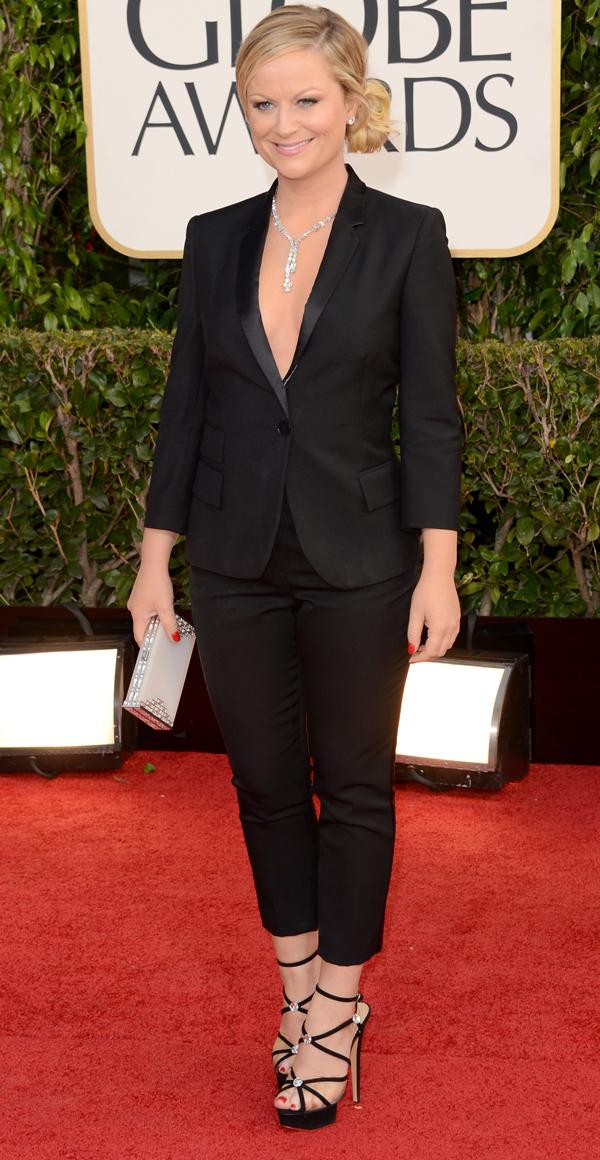 Amy Poehler at the 2013 Golden Globes
Article continues below advertisement
15. Sarah Hyland at the 2013 Golden Globes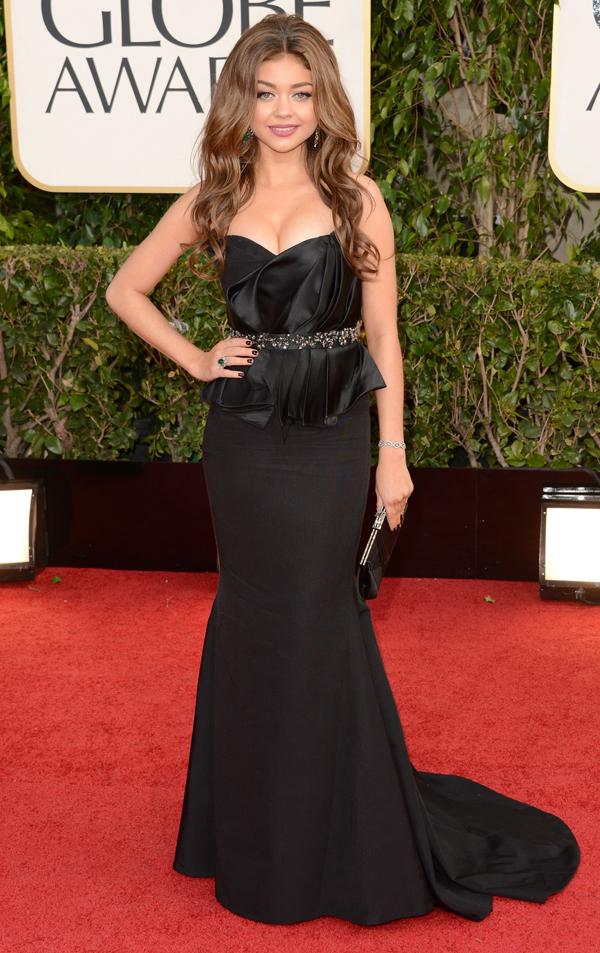 Sarah Hyland at the 2013 Golden Globes
Article continues below advertisement
16. Naomi Watts wore a deep red Zac Posen gown at the 2013 Golden Globes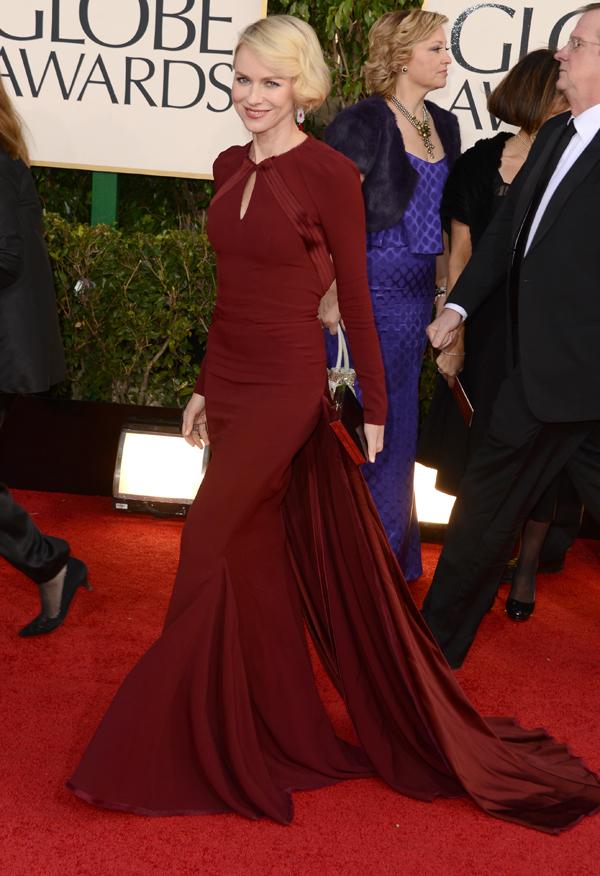 Naomi Watts wore a deep red Zac Posen gown at the 2013 Golden Globes
Article continues below advertisement
17. Emily Blunt at the 2013 Golden Globes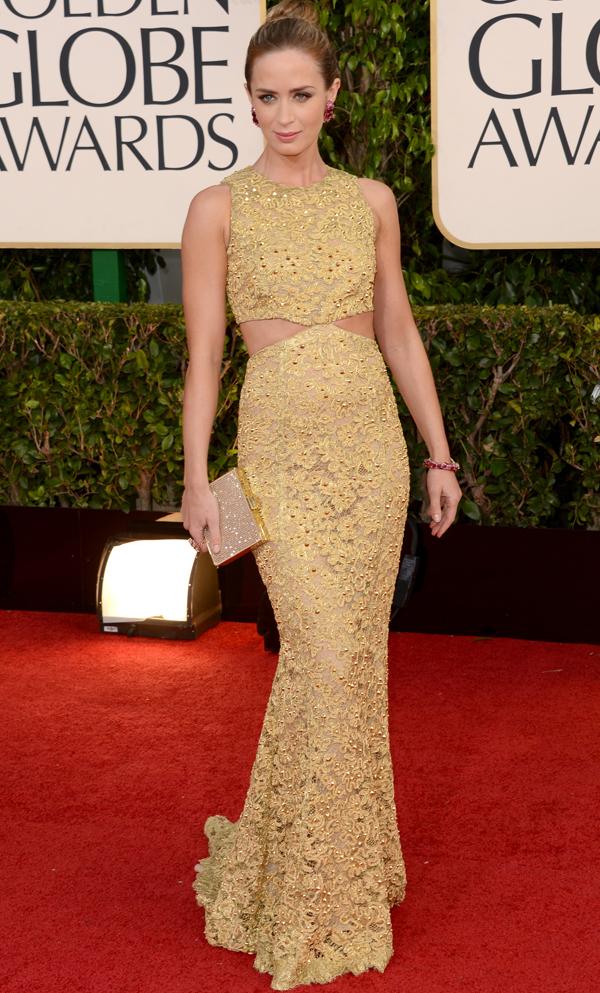 Emily Blunt at the 2013 Golden Globes
Article continues below advertisement
18. Olivia Munn at the 2013 Golden Globes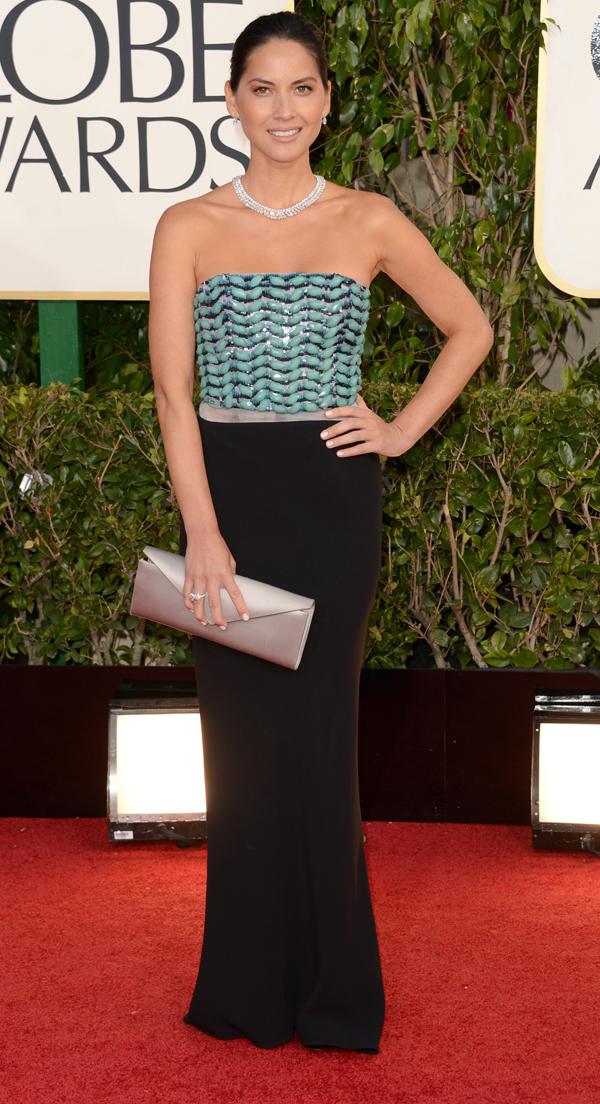 Olivia Munn at the 2013 Golden Globes
Article continues below advertisement
19. Nicole Kidman at the 2013 Golden Globes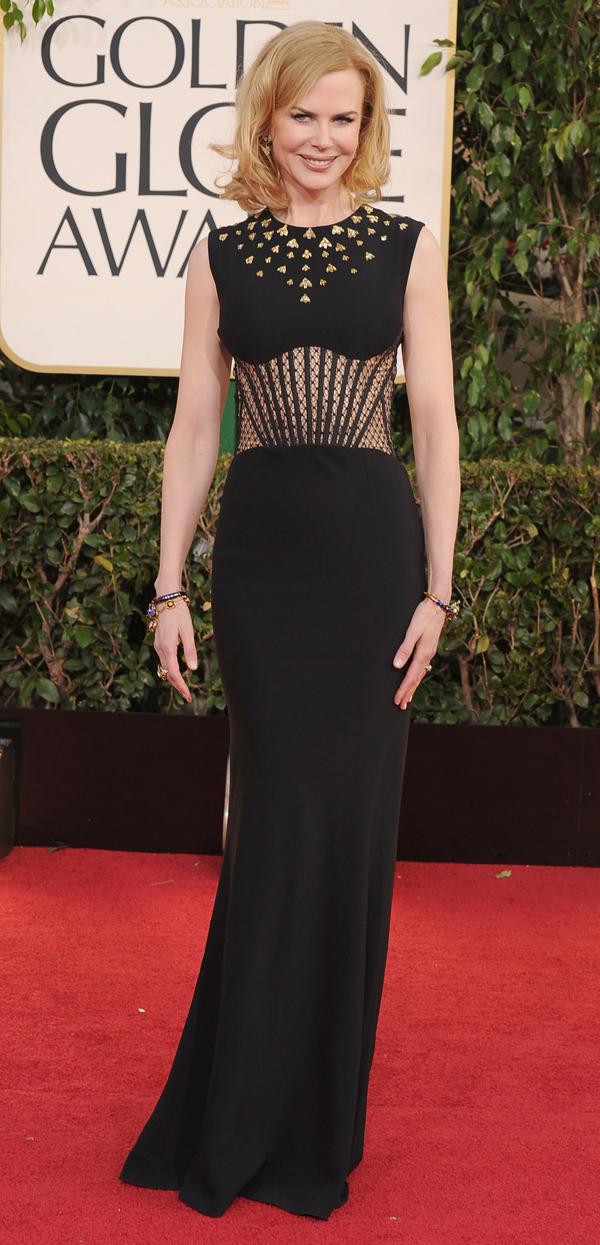 Nicole Kidman at the 2013 Golden Globes
Article continues below advertisement
20. Eva Longoria at the 2013 Golden Globes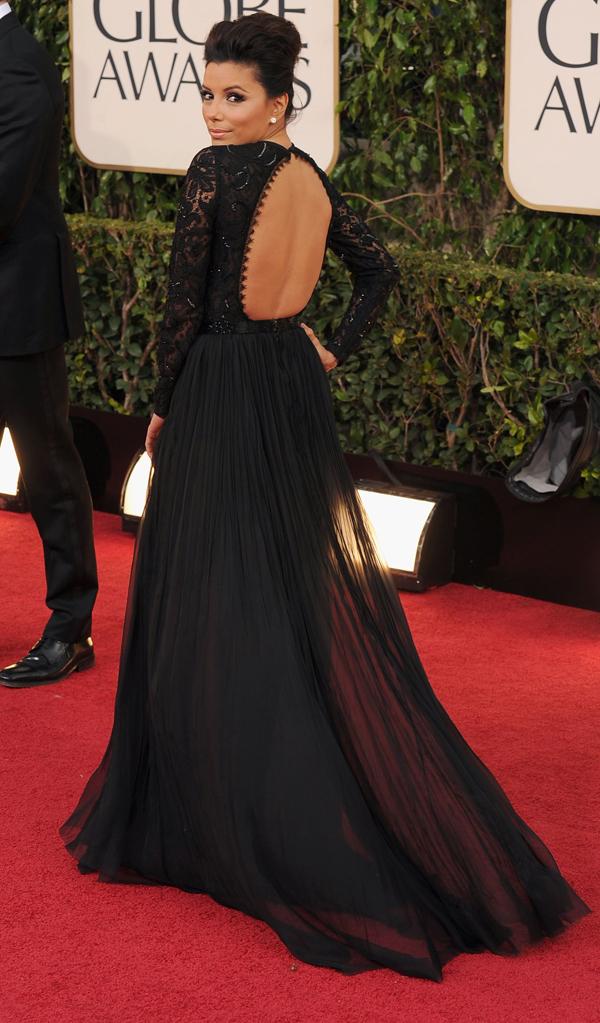 Eva Longoria at the 2013 Golden Globes
Article continues below advertisement
21. Jennifer Lopez at the 2013 Golden Globes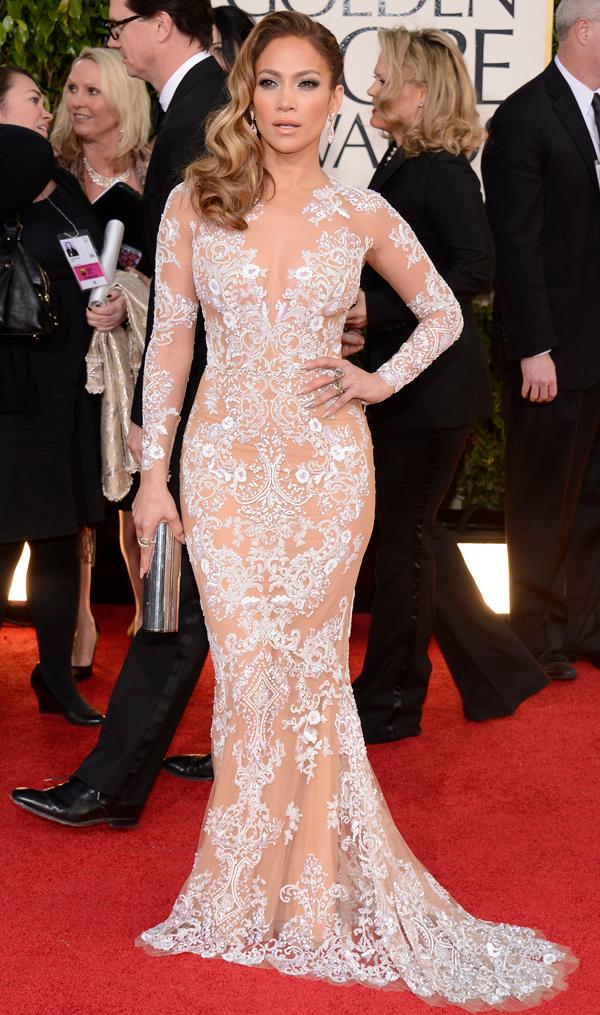 Jennifer Lopez at the 2013 Golden Globes
Article continues below advertisement
22. Lucy Liu wearing a floral Carolina Herrera gown at the 2013 Golden Globes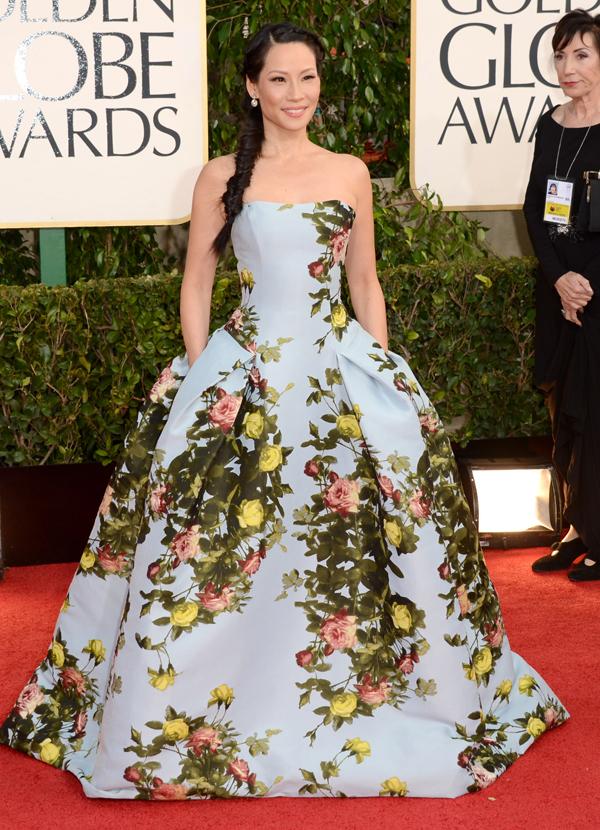 Lucy Liu wearing a floral Carolina Herrera gown at the 2013 Golden Globes
Article continues below advertisement
23. Jessica Chastain wore a halter neck Calvin Klein frock at the 2013 Golden Globes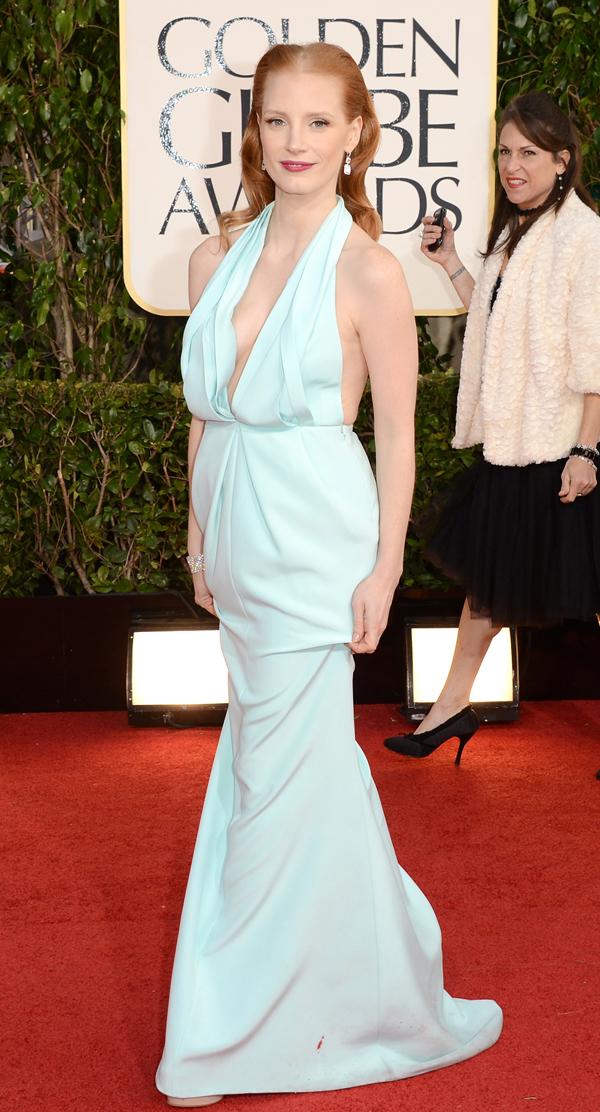 Jessica Chastain wore a halter neck Calvin Klein frock at the 2013 Golden Globes
Article continues below advertisement
24. Taylor Swift at the 2013 Golden Globes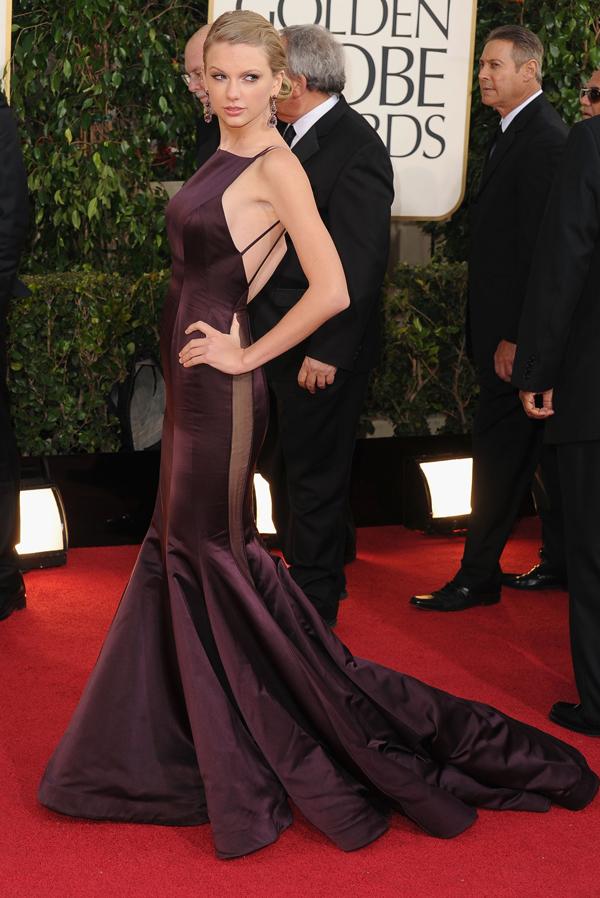 Taylor Swift at the 2013 Golden Globes
Article continues below advertisement
25. Kerry Washington at the 2013 Golden Globes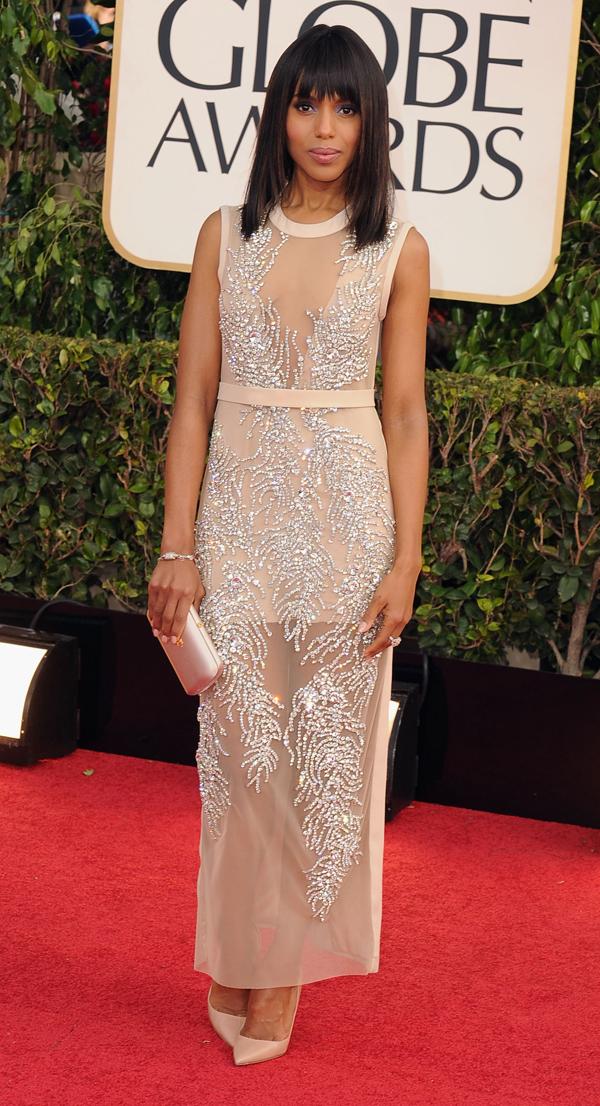 Kerry Washington at the 2013 Golden Globes
Article continues below advertisement
26. George Clooney and Stacy Keibler at the 2013 Golden Globes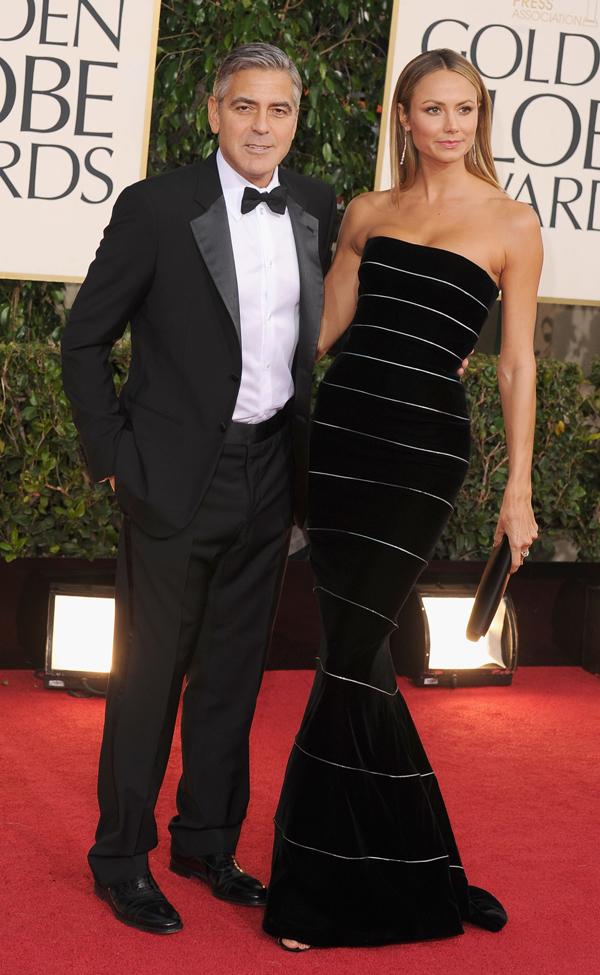 George Clooney and Stacy Keibler at the 2013 Golden Globes
Article continues below advertisement
27. Amanda Seyfried at the 2013 Golden Globes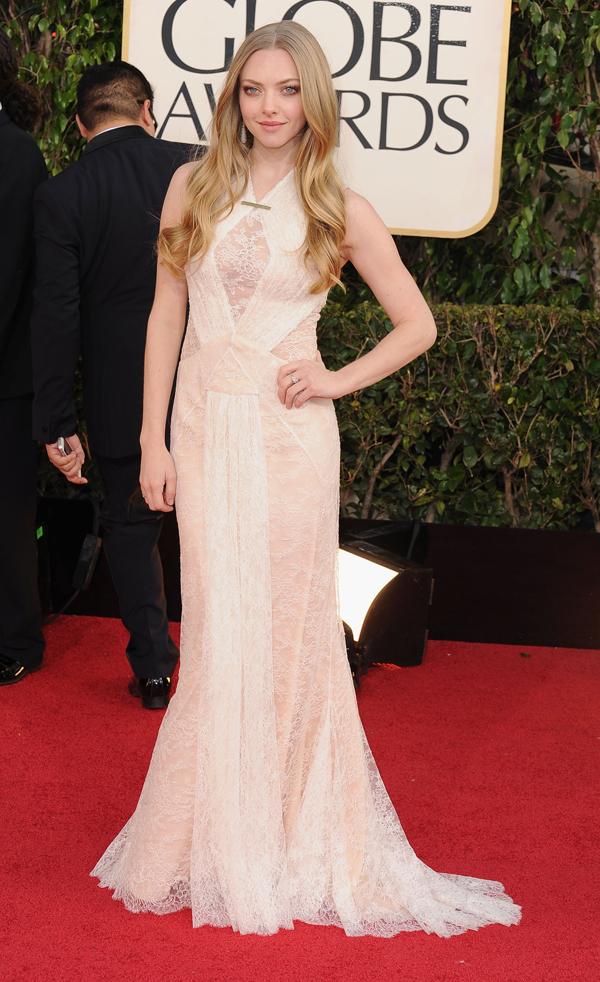 Amanda Seyfried at the 2013 Golden Globes
Article continues below advertisement
28. New mom Adele at the 2013 Golden Globes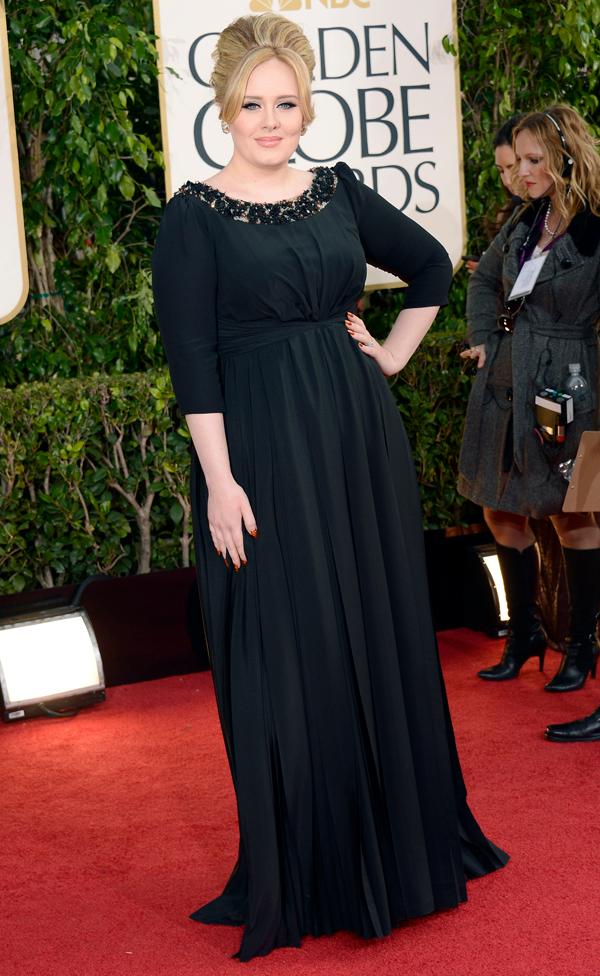 New mom Adele at the 2013 Golden Globes