PHOTOS
Fast Facts: How Miranda Got Between Gwen & Blake; PLUS The Hottest Couples News Of The Week From OK!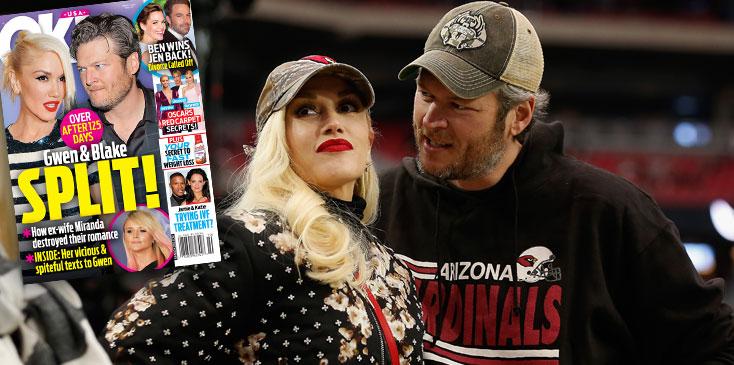 gwen-stefani-jealous-miranda-lambert-HERO-getty (1)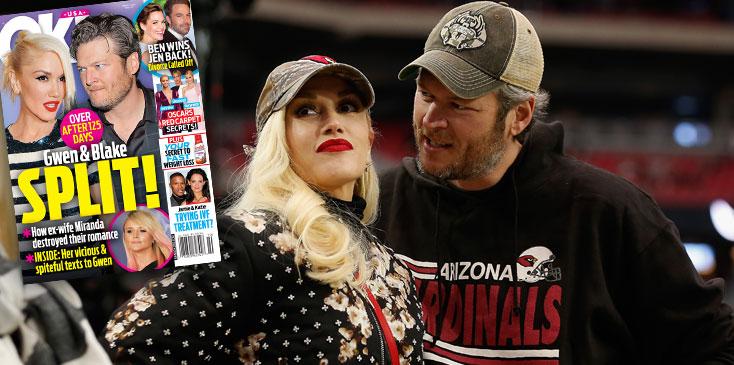 Gwen Stefani and Blake Shelton have been going on strong since he split from Miranda Lambert, but the country diva got in between The Voice couple!
Article continues below advertisement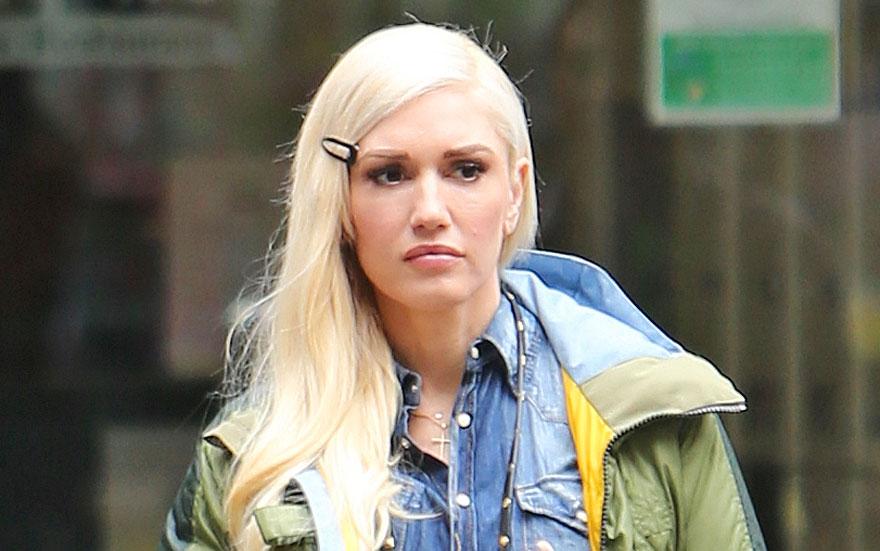 After Miranda heard the harsh nickname Gwen calls her through pals in the music biz, Blake's ex got a hold of her number and let's just say things got pretty ugly from there.
AG_091785_001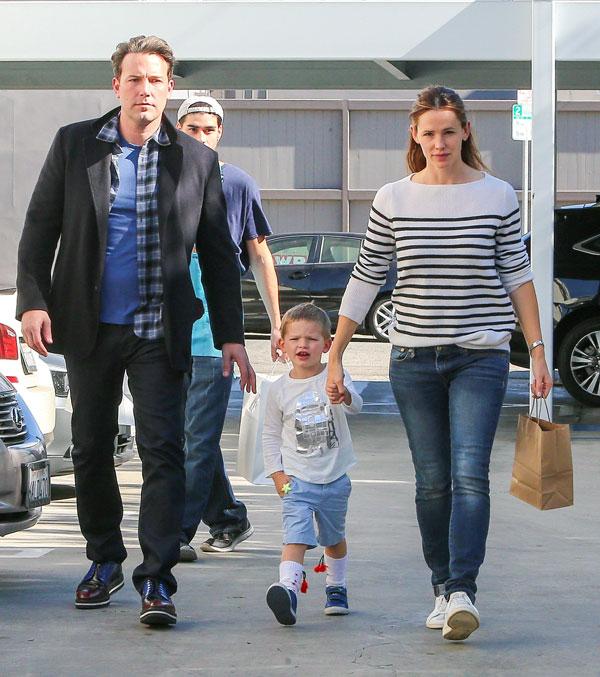 Meanwhile, Ben Affleck and Jennifer Garner may be shredding their divorce papers soon thanks to a "tearful apology" at dinner.
Article continues below advertisement
AG_099360_001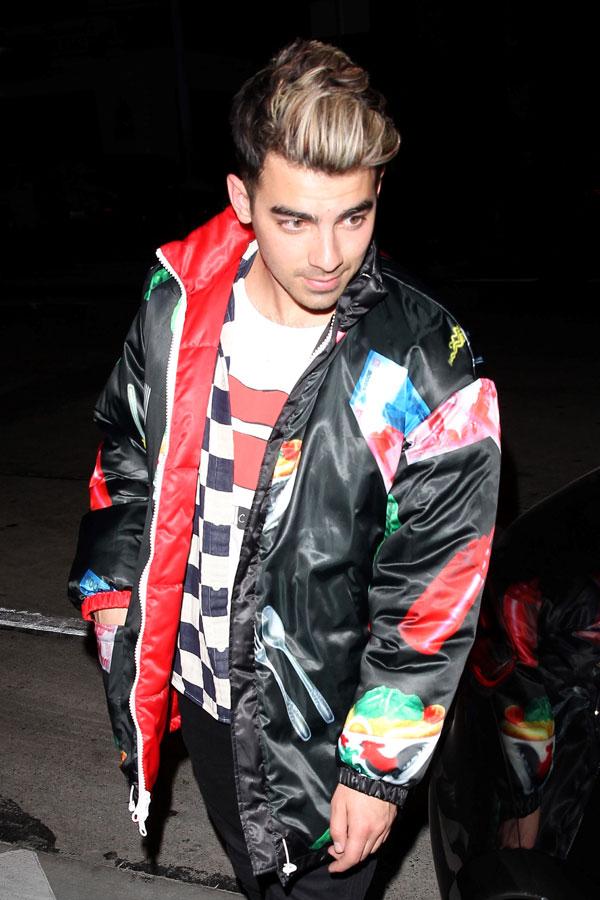 In new couples news, Joe Jonas asked a famous lady out for a date. Hint: She used to date Bradley Cooper!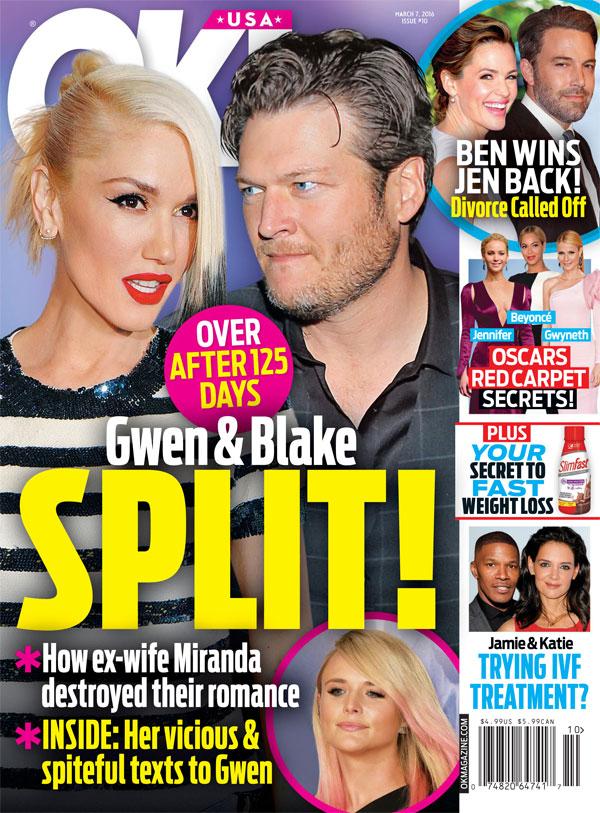 For more about Jen & Ben, Gwen & Blake and more celebrity news, pick up the latest issue of OK! Magazine, on newsstands now!