PHOTOS
Fast Facts: Gwen Stefani & Blake Shelton Setting The Date; PLUS The Hottest Celeb News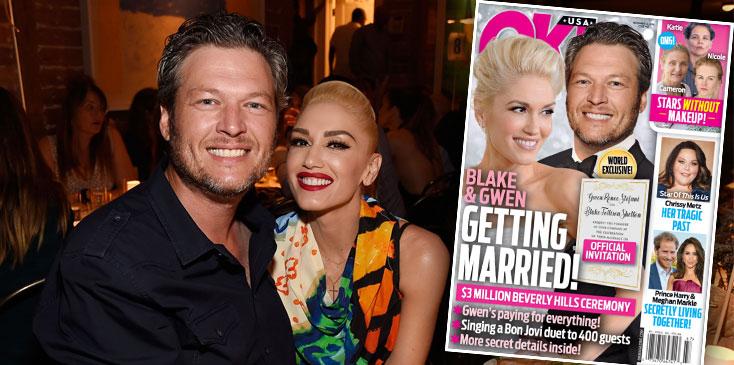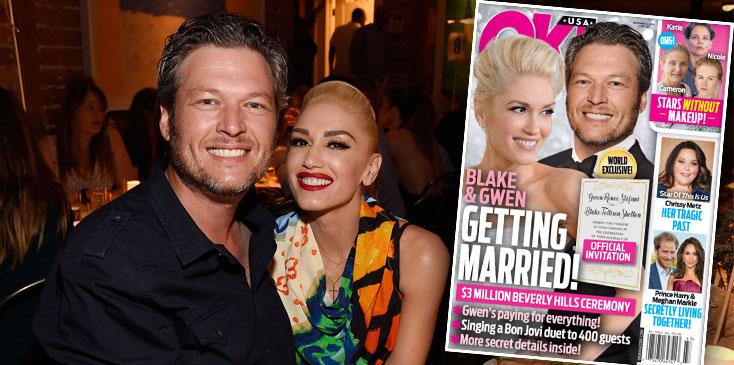 Gwen Stefani and Blake Shelton have plenty to celebrate as the holiday season nears as sources claim the lovebirds are getting married in a $3 million Beverly Hills ceremony!
Article continues below advertisement
spl1281092_001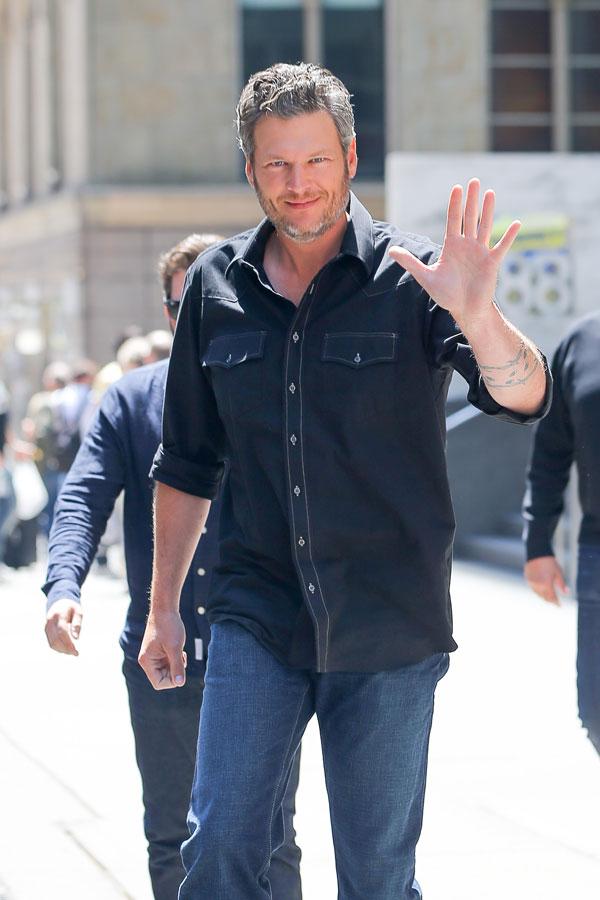 The official invitation has already been created for the 400 guests, and it turns out Gwen is spending her own cash and paying for everything!
spl1371582_009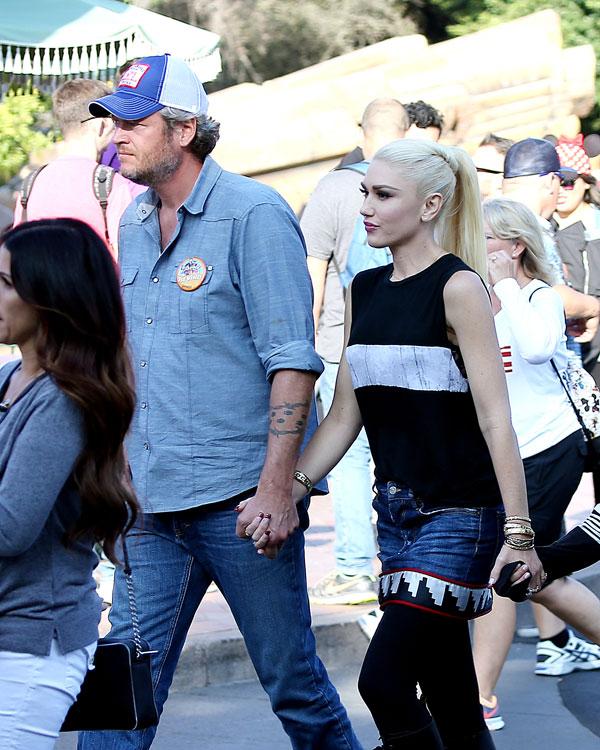 Secret details about their ceremony (including a Bon Jovi duet!) are revealed in this world exclusive.
Article continues below advertisement
spl1271393_001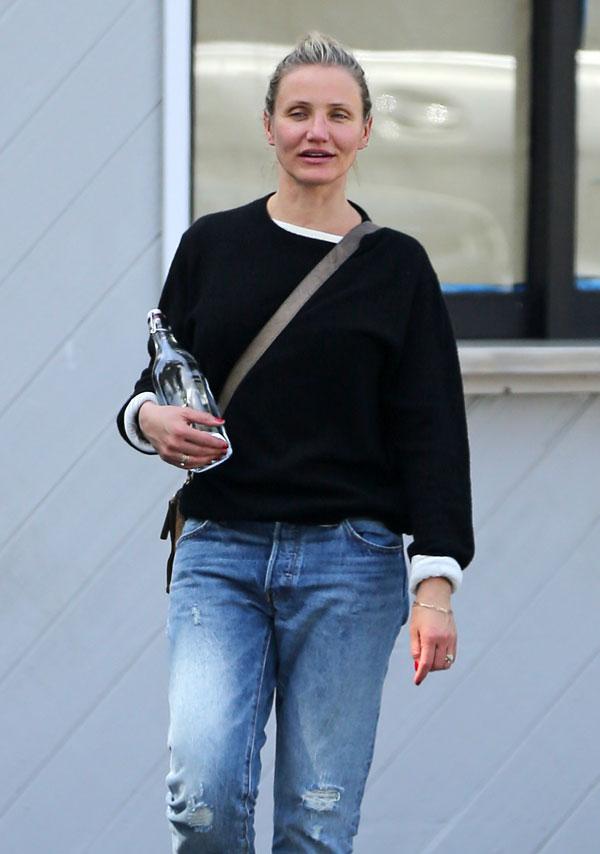 And while Gwen will certainly have the most flawless makeup on for her special day, not everyone in Hollywood is about the glam. Check out how stars like Cameron Diaz and Nicole Kidman look without any makeup!
spl1385684_002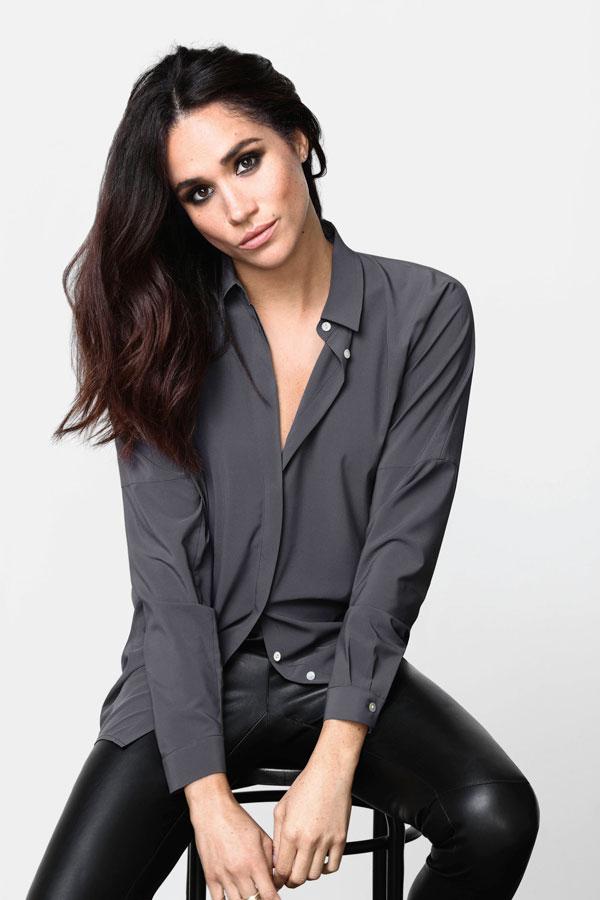 There may be a wedding in Meghan Markle's future too, because sources say she and Prince Harry are secretly living together!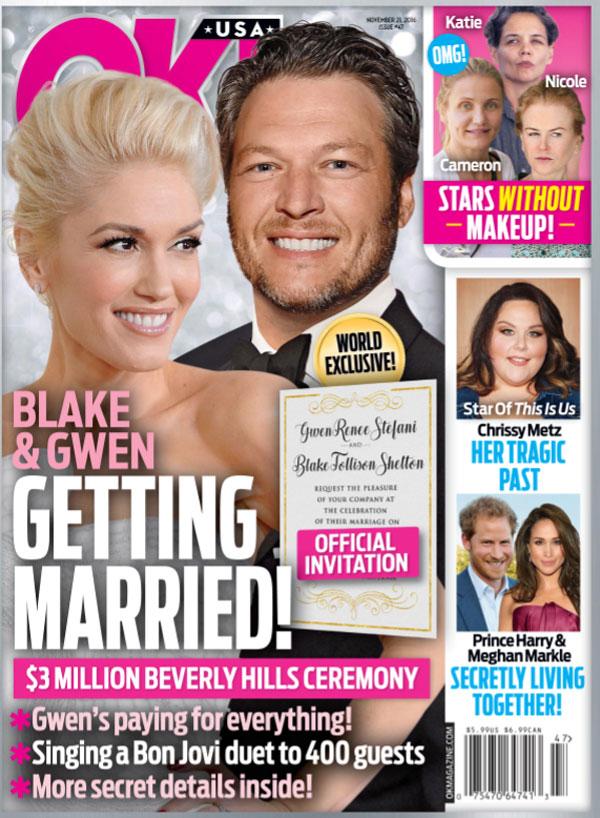 For the scoop on Gwen & Blake, makeup-free celebs, and more, pick up the latest issue of OK! Magazine, on newsstands now!