PHOTOS
Over It! Gwen Stefani Frowns And Looks Annoyed During Movie Date With Her Sons — The Latest On The Backlash Over Her Miranda Lambert Diss!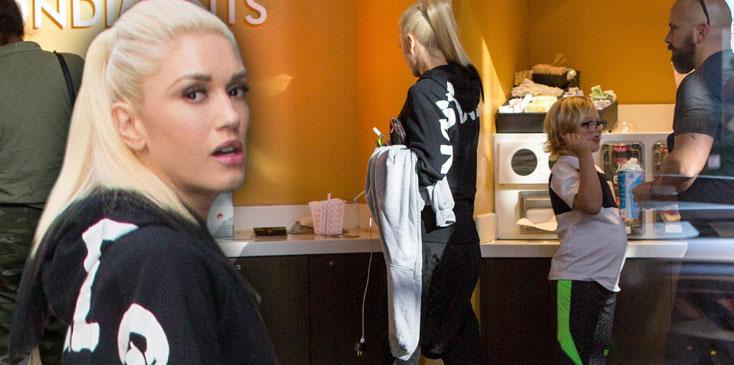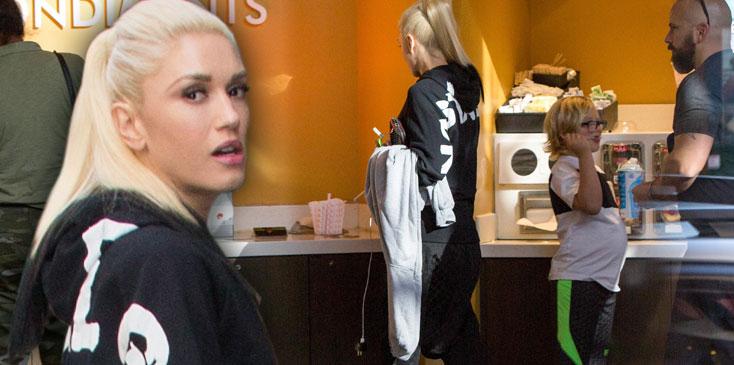 Gwen Stefani's messy drama with Miranda Lambert looked to be possibly weighing on the singer on Thursday as she enjoyed a date day with her sons Kingston and Zuma Nesta Rock in New York City!
Article continues below advertisement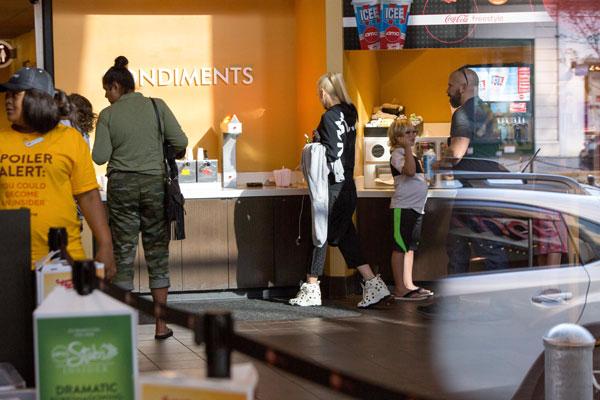 Stefani looked casual cool for her outing with her sons, rocking black sweatpants and a black hoodie.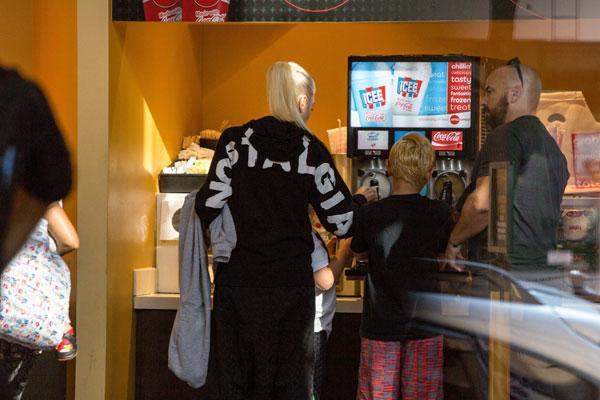 She accessorized with black and white wedge sneakers, and her hair was styled in a flirty ponytail.
Article continues below advertisement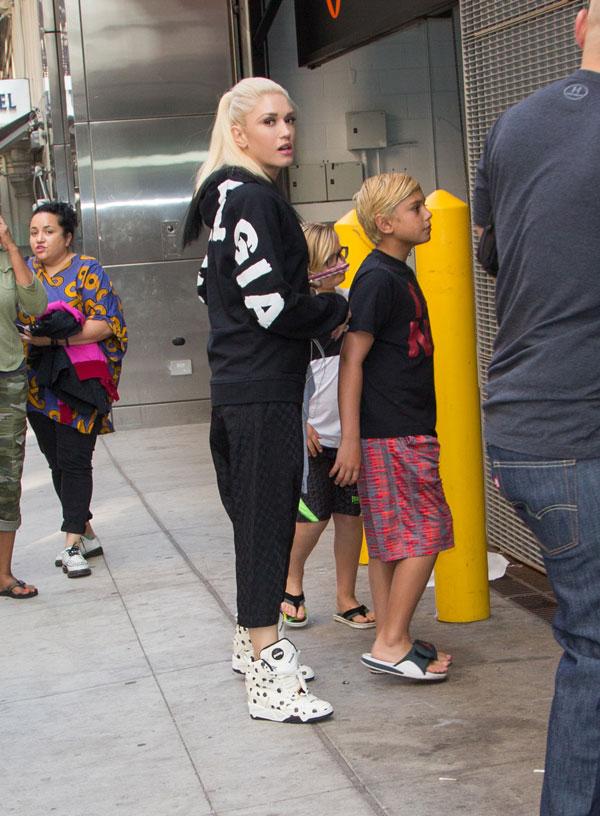 But by the look of the slight frown on her face, Stefani didn't appear to be in the best mood.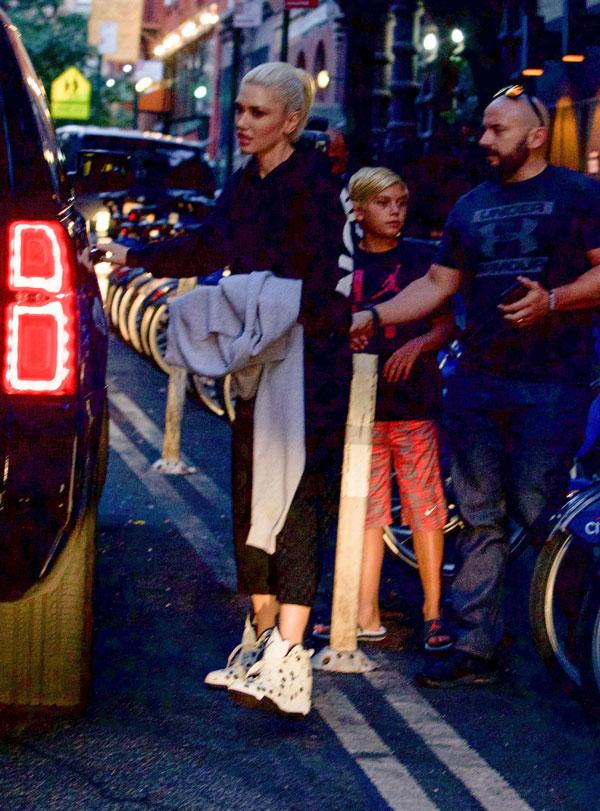 And her fans are now wondering if her rumored feud with Miranda Lambert over her boyfriend, Blake Shelton, may be the reason the singer has been looking a little frustrated over the past few days.
Article continues below advertisement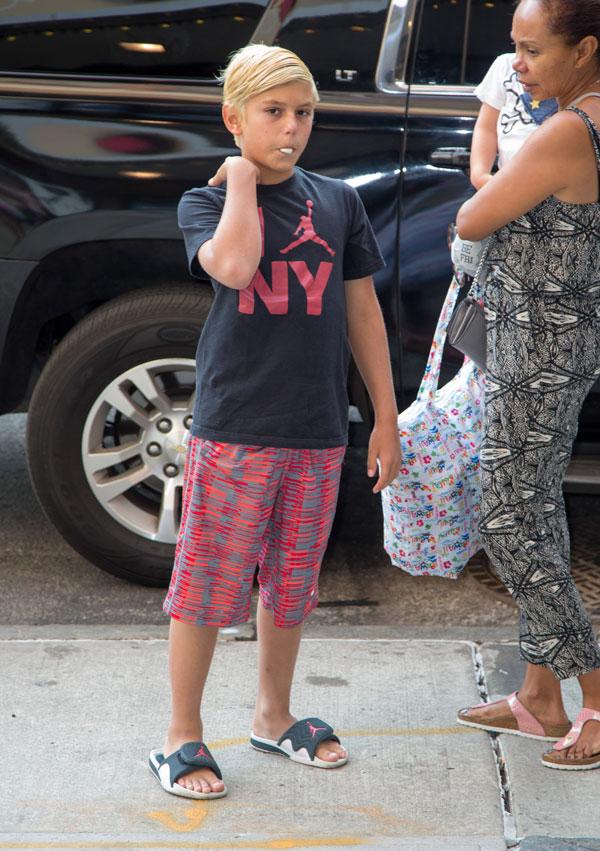 Stefani and Lambert have appeared to be tossing a little shade at each other this week on both Instagram and in interviews! Lambert took to her Instagram to brag about her new song, "Vice" — which talks about the heartbreak she experienced over the past year. Many thought the track was a dig at Stefani and Shelton, fueling talk of the ladies' issues with each other.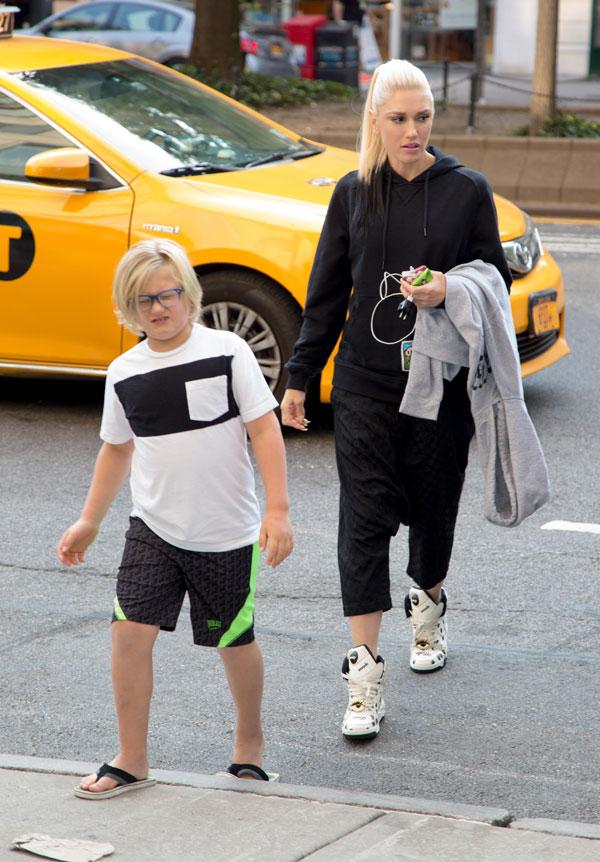 However, when Stefani seemed to throw a slight diss back at Lambert during her recent interview on The Howard Stern Show, it was pretty clear some trouble was indeed possibly brewing between the two. During the interview she praised Shelton for helping her through her divorce from Gavin Rossdale. And Stefani also said she was a little shocked when Shelton made his reveal about his split from his ex Lambert, admitting that he first told her last summer while they were backstage on The Voice! "I was in shock, because I felt like he was exposing me. I just couldn't even wrap my head around it," Stefani said about Shelton's decision to tell her he was parting ways with Lambert. "I didn't want anyone to know what was going on with me... I had this huge weight on me and nobody but my parents and obviously everybody involved knew." She then added that the two eventually began to open up to each other even more about their relationship struggles, transforming their friendship into a romantic relationship! What do you think about Gwen's rumored feud with Miranda? Tweet us @OKMagazine or let us know in the comments section.