PHOTOS
Gwen Stefani Is 'Happy' Blake Shelton Wrote Revenge Song About His Divorce From Miranda Lambert: Report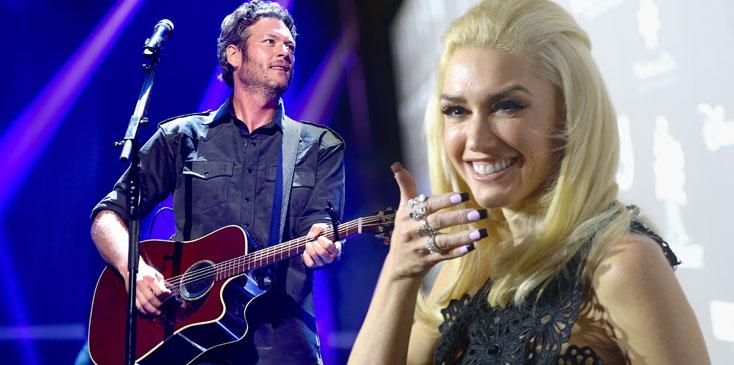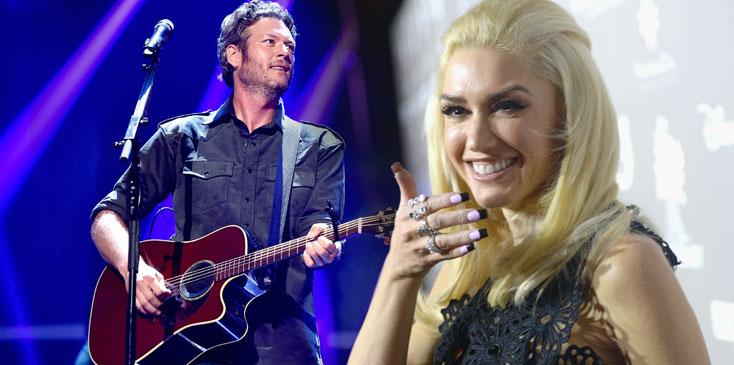 Blake Shelton shared the heartbreak of his split with Miranda Lambert in his latest single, "Came Here to Forget." And a source speaking to In Touch has revealed that his girlfriend, Gwen Stefani, is completely on board with the singer using his music to overcome his pain!
Article continues below advertisement
"It's obvious it's about Miranda, who was rumored to have cheated," the source said. "It tells the story of how Blake and Gwen found comfort in each other's arms after both of their marriages imploded last year. It makes it clear he feels wronged by Miranda and that it was her fault the marriage fell apart, and he's letting the world know it. This is Blake's revenge."
The insider added that Stefani is glad that Shelton chose to call out his ex in on the revenge track!
Article continues below advertisement
"She's happy he's venting about Miranda. Gwen loves the lyrics on 'Came Here to Forget' and feels they're real and honest," the source said. "She encouraged Blake to find songs that spoke to him and al-lowed him to tell the world the truth about his life. She told him to channel what he's feeling into recording all the songs on his new album."
According to the source, Stefani's decision to sing about her ex Gavin Rossdale on her comeback track "Used to Love You" also helped inspire Shelton to write out his thoughts about his breakup. "When Gwen first showed Blake the lyrics she was writing about her breakup with Gavin and her new relation-ship with him, Blake felt compelled to release his own version about his relationships with Miranda and Gwen," the insider said. "She's glad it's not just her who released an anthem about her ex."
Article continues below advertisement
However, the source said that despite Stefani being "convinced Miranda is heartbroken about Shelton's new song," Lambert honestly isn't that pressed about the track as she enjoys her time with her new sweetie, Anderson East.
"Miranda truly doesn't follow the news about Blake and his new relationship or his new song. She's doing her thing, working on her own music, performing. And she's happy with Anderson. She's moving on," the insider said. What do you think about Blake's revenge song about Miranda? Tweet us @OKMagazine or let us know in the comments section.