PHOTOS
Embarrassed! Gwen Stefani Looks Sad In New York City After Miranda Lambert Releases Diss Track — Is Their Feud Back On!?
Celebrity Sightings in New York City - July 20, 2016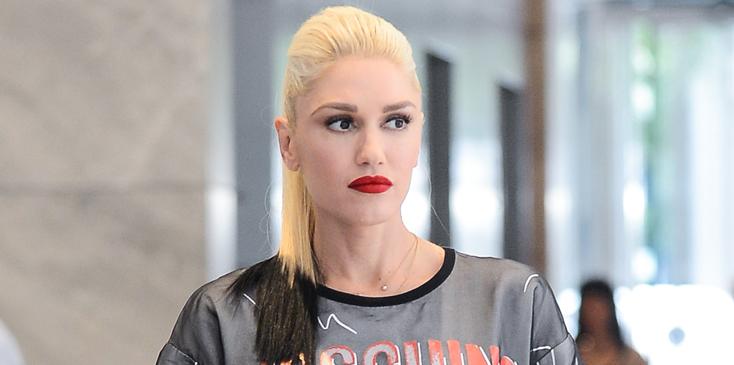 Gwen Stefani appeared to be struggling over her latest relationship scandal with Blake Shelton this week, with the singer being spotted in New York City on Wednesday looking a little down!
Article continues below advertisement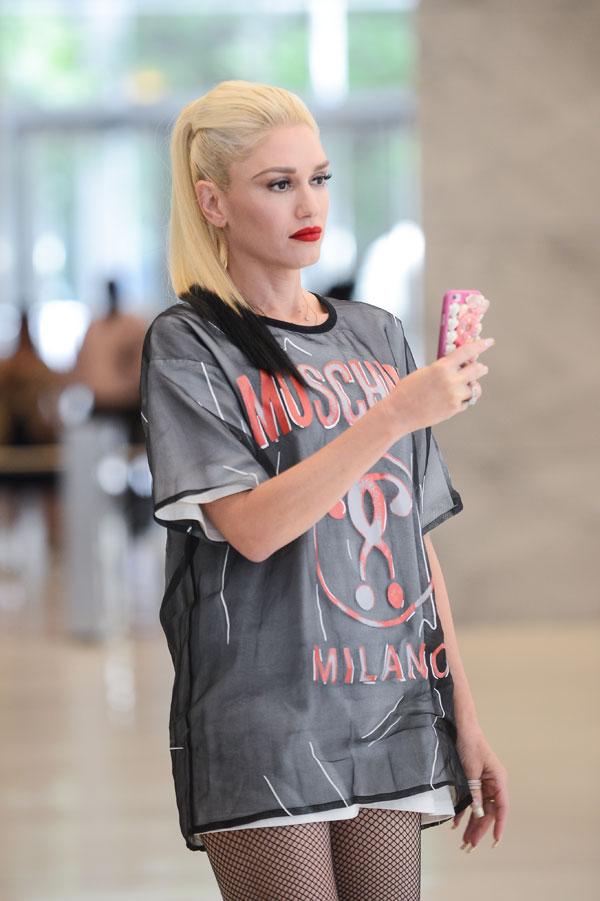 Stefani looked super cute as she walked through Sirius XM Studios in NYC!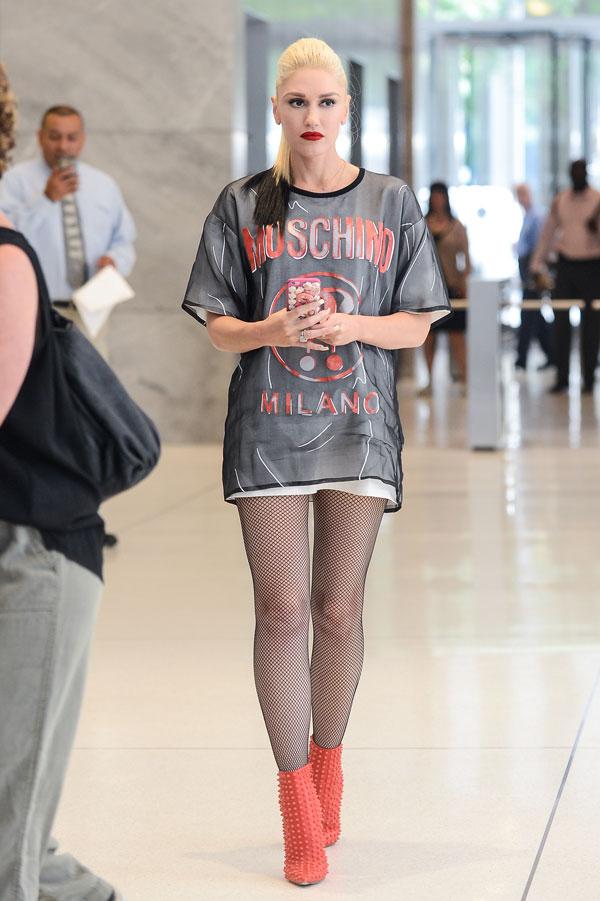 She rocked a fierce Moschino T-shirt dress!
Article continues below advertisement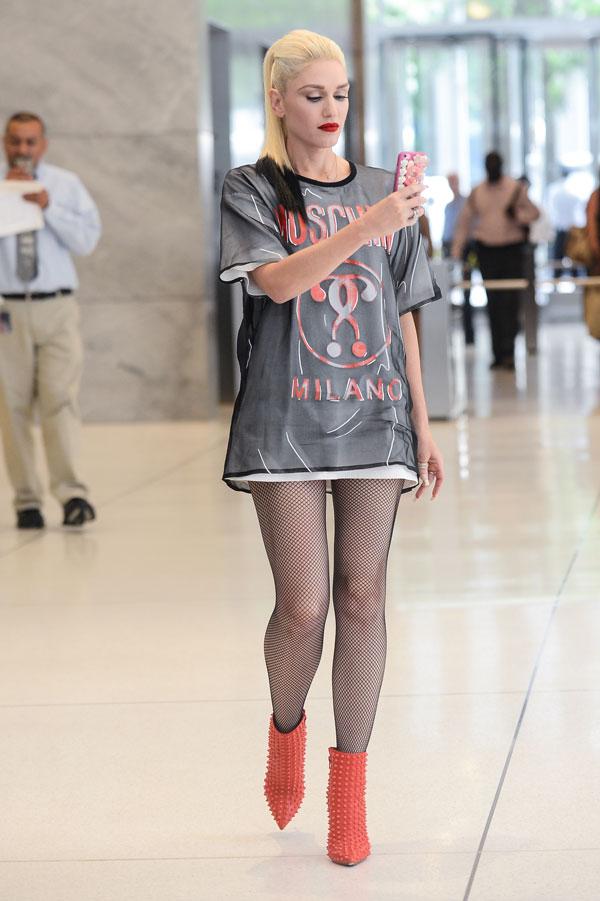 And she accessorized with studded red boots and her hair styled in a sleek ponytail!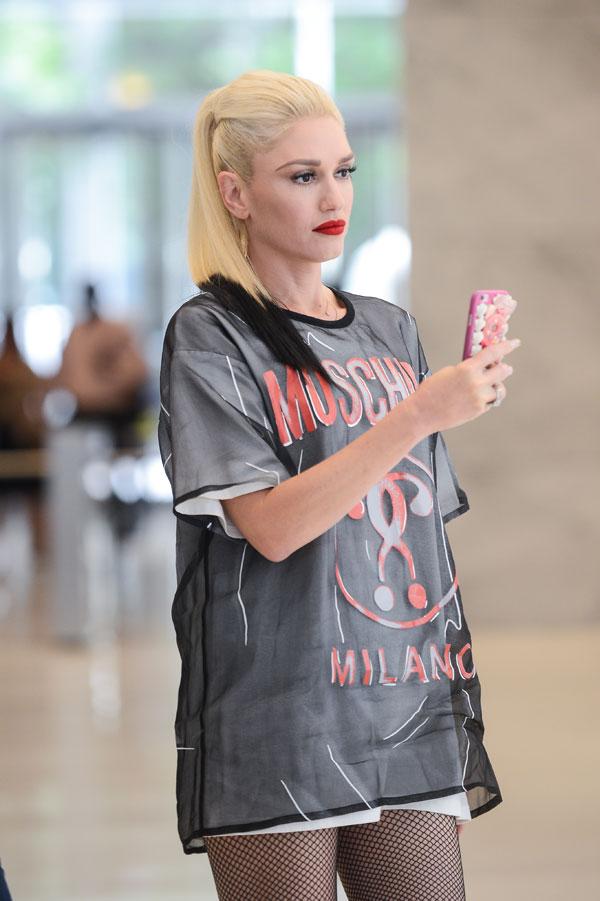 But despite her chic outfit, the singer didn't seem to be in the best headspace, with Stefani frowning as she made her way through the building!
Article continues below advertisement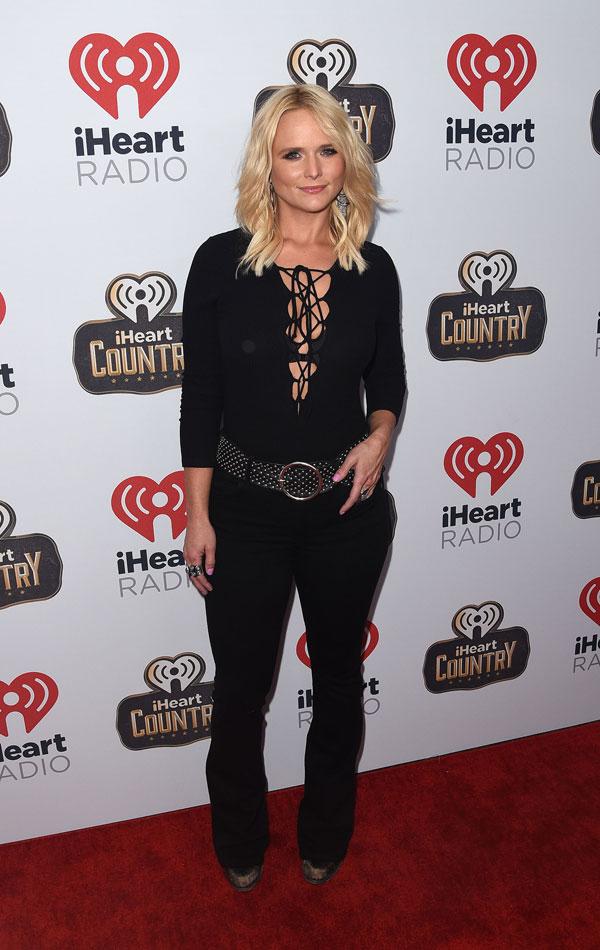 Many of Stefani's fans are blaming her moody appearance on Miranda Lambert's new song, "Vice!" In the track the signer talks about overcoming heartbreak and loneliness — seemingly taking a major dig at her ex Shelton and his new lady, Stefani!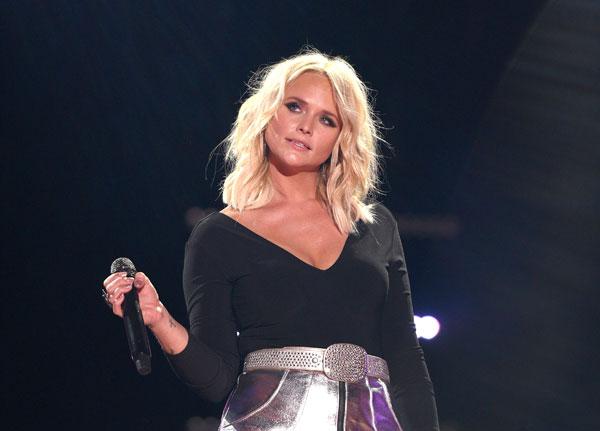 And Lambert also took to her Instagram page on Tuesday to offer some more background on the track and the growth she has encountered since her divorce with Shelton last year. "The last year of my life has been one of heartache and healing, … Of learning to be honest," she said in the post that celebrated "Vice" reaching No. 1 on the iTunes chart. "Accepting the flaws and celebrating the smiles. Finding peace in dark places … having some moments alone with me." What do you think about Gwen and Miranda's rumored feud? Tweet us @OKMagazine or let us know in the comments section.