PHOTOS
Hair Makeover! Kylie Jenner Reveals A DRASTIC New Look For Her Birthday — See Her Unique Styles Over The Years!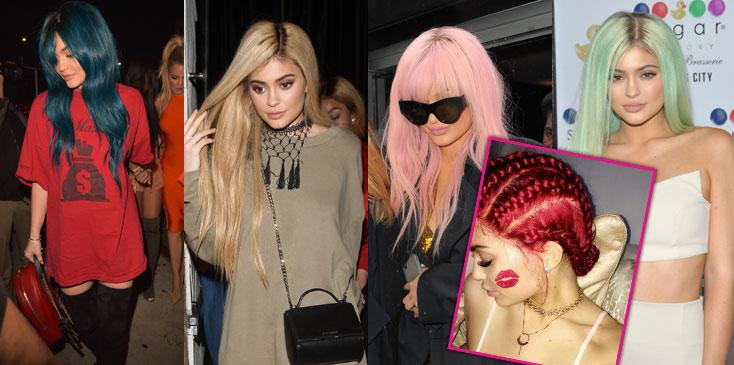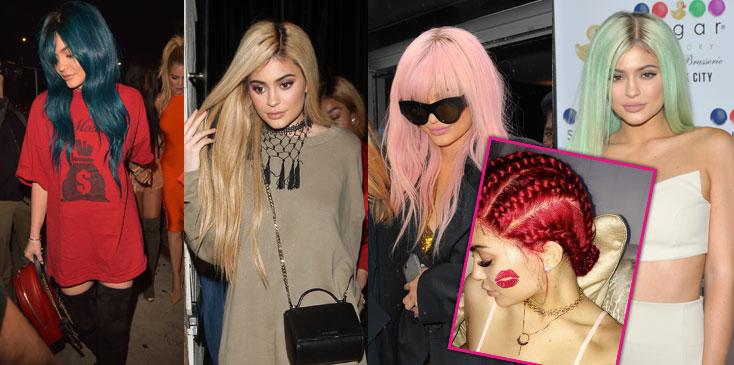 New birthday, new look! Kylie Jenner turns 19-years-old on Wednesday, and celebrated her big day with a hot new hairstyle. Check out her wild looks over the years!
Article continues below advertisement
The reality star, who is known for her ever-changing fashion, debuted a shocking new look on Instagram, as she dyed her hair red and rocked cornrows! Kylie has never been shy to talk about her different hair looks, and even wrote a post earlier this year about her wigs.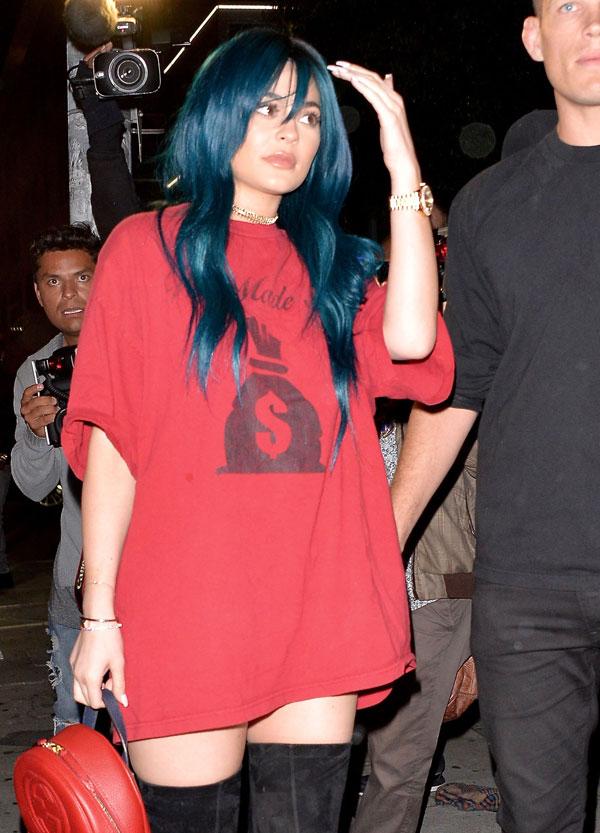 "I discovered this amazing wig guy, Tokyo, and together we create wigs. Wigs are just SO much easier because I change my mind so much and this way I'm not damaging my hair," she revealed in a post on her website.
Article continues below advertisement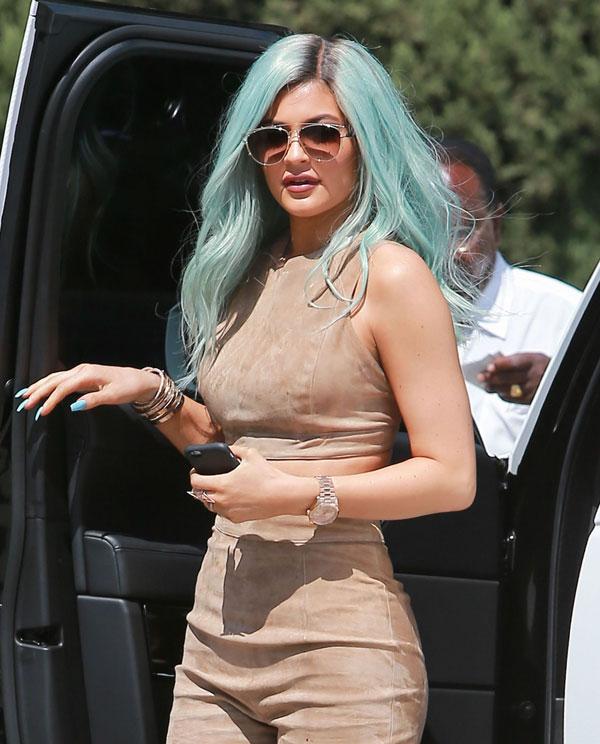 During the summer, the birthday girl showed off her slim figure, and blue hair while in California. Back in 2014, Kylie also rocked a blue hairdo while attending Kim Kardashian's wedding to Kanye West, which Kim was not too fond of!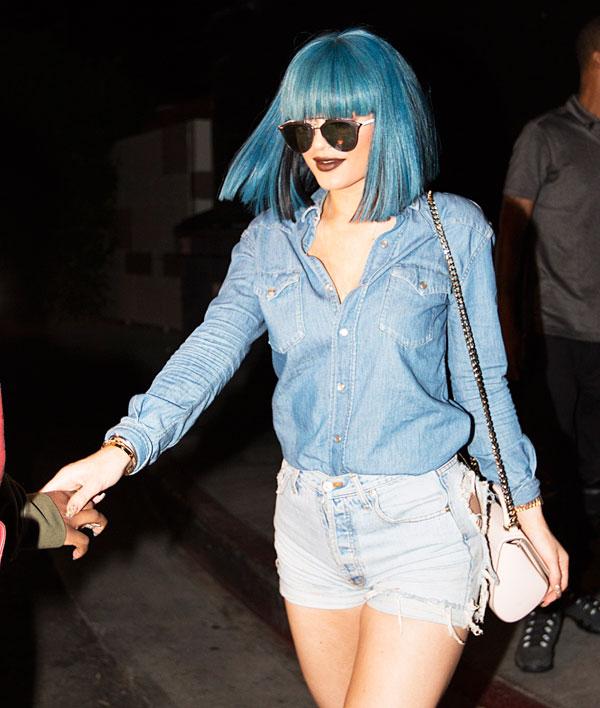 She digs the blue! Kylie once again wore a short blue wig while in Cali alongside her pals while heading to celeb hotspot The Nice Guy.
Article continues below advertisement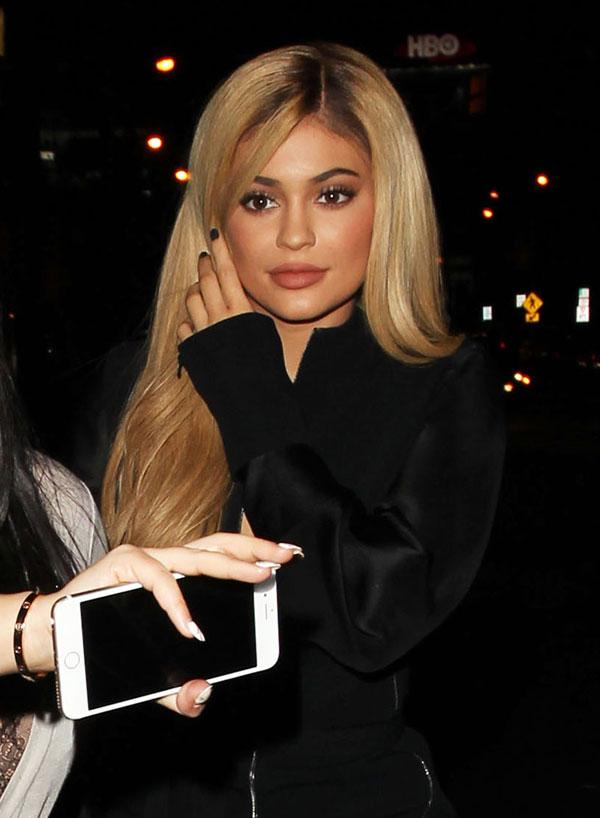 Blonde hair, don't care! King Kylie has shown off blonde tresses a couple of times, most notably for her 18th birthday when Tyga gifted her with a super expensive Ferrari.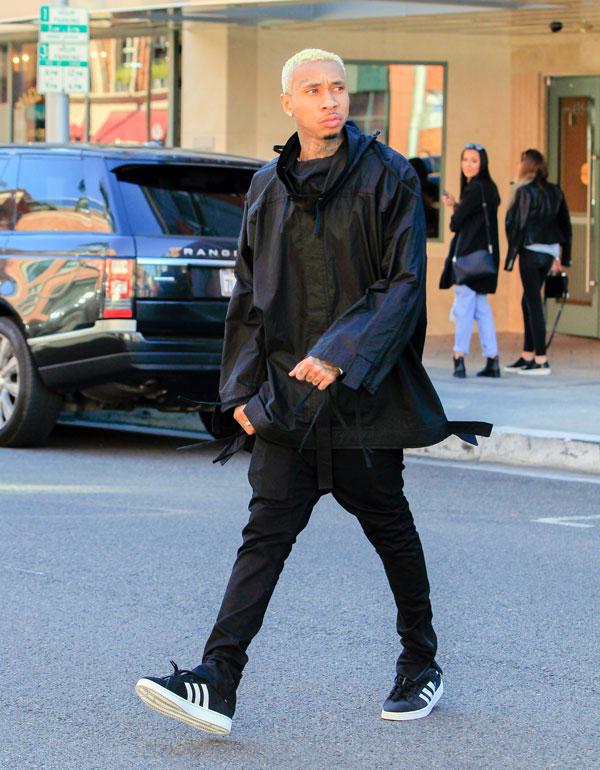 Even her beau has changed his look. The rapper experimented with a blonde style, taking a page out of Kylie's book, though he has since dyed his hair back to black.
Article continues below advertisement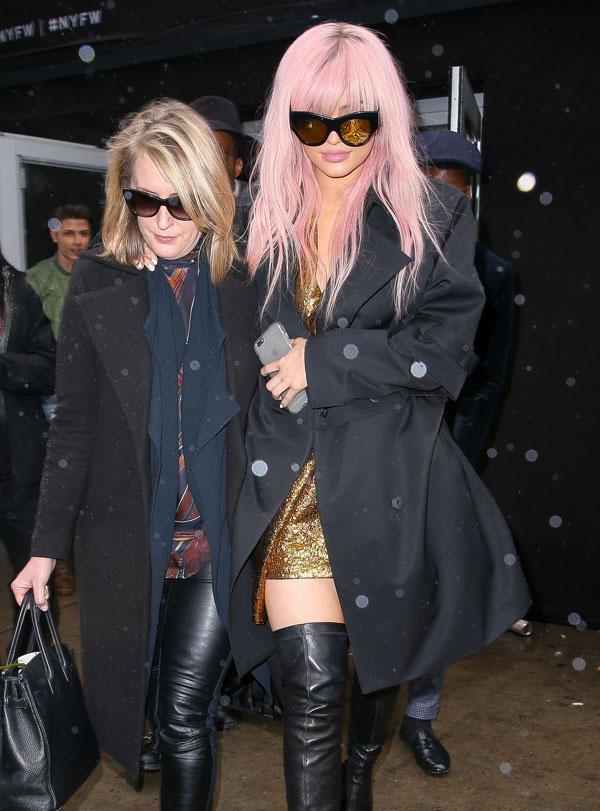 Kylie also shared on her site, "I don't always like my normal short, black hair. That look makes me feel like I'm going back in time. It's like I'm going back to that moment a year ago and I just don't want be in that space."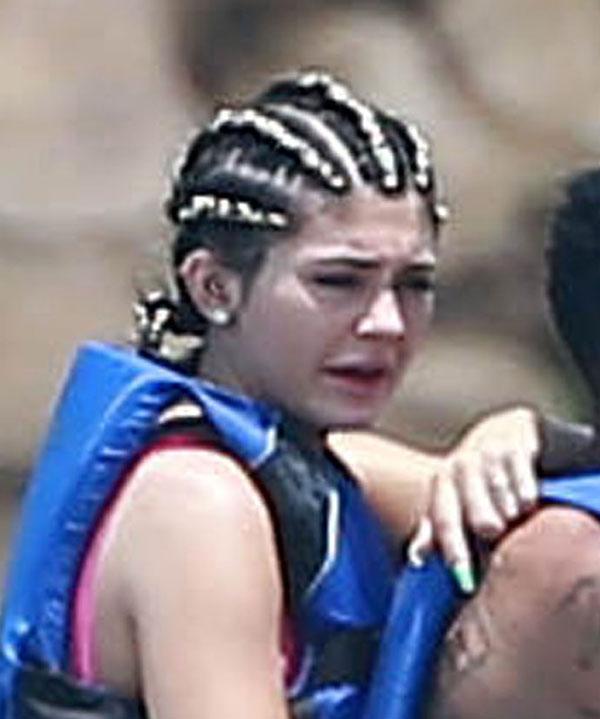 For her birthday vacation in Mexico last year Kylie hit the ocean in blond and black braids, which were very different from her normal look.
Article continues below advertisement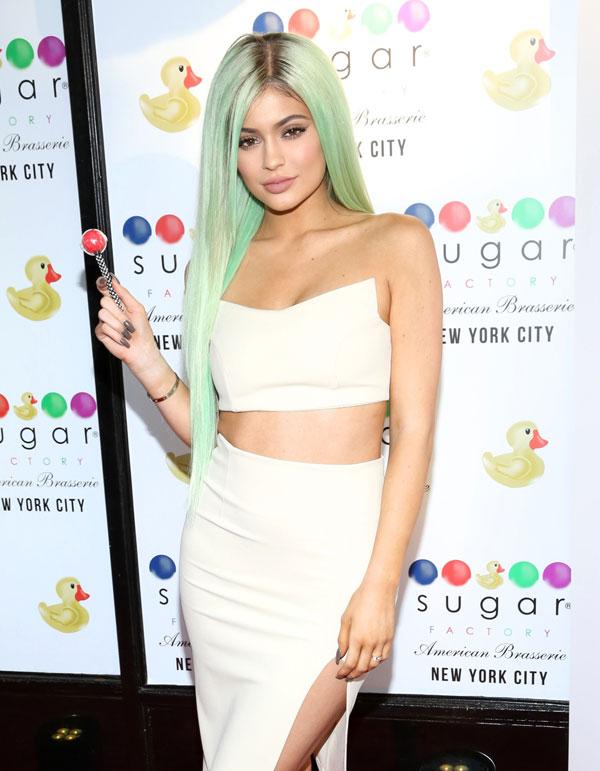 While making an appearance, Kylie was feeling herself with mint-green waist-length hair.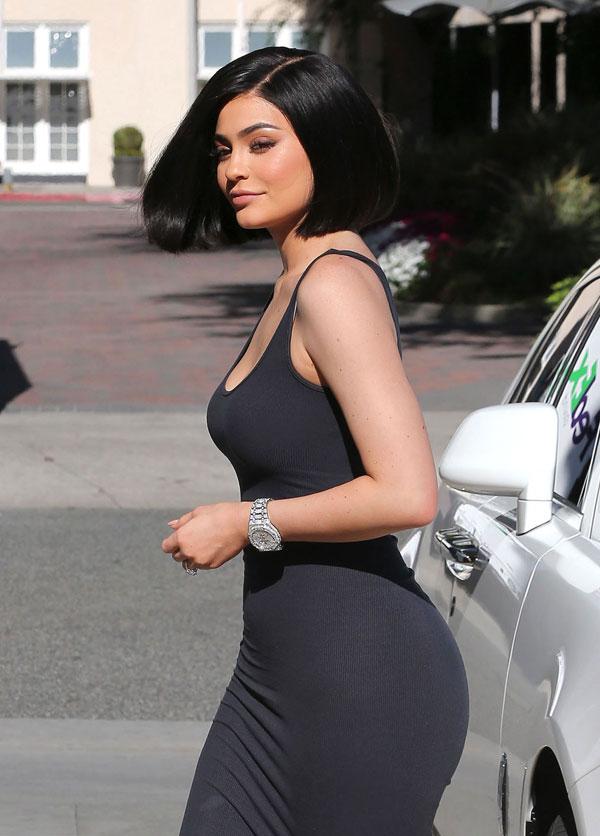 Which of Kylie's looks is your favorite? Let us know in the comments section.