PHOTOS
Heidi Klum Undergoes Major Transformation For Epic Halloween Costume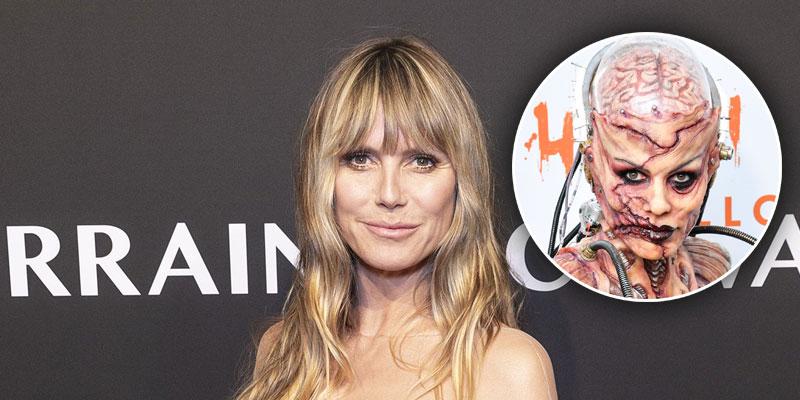 Heidi Klum continues to set the bar high when it comes to Halloween! On Thursday, October 31, the supermodel, 46, underwent a 10-hour transformation to pull off her epic costume.
Article continues below advertisement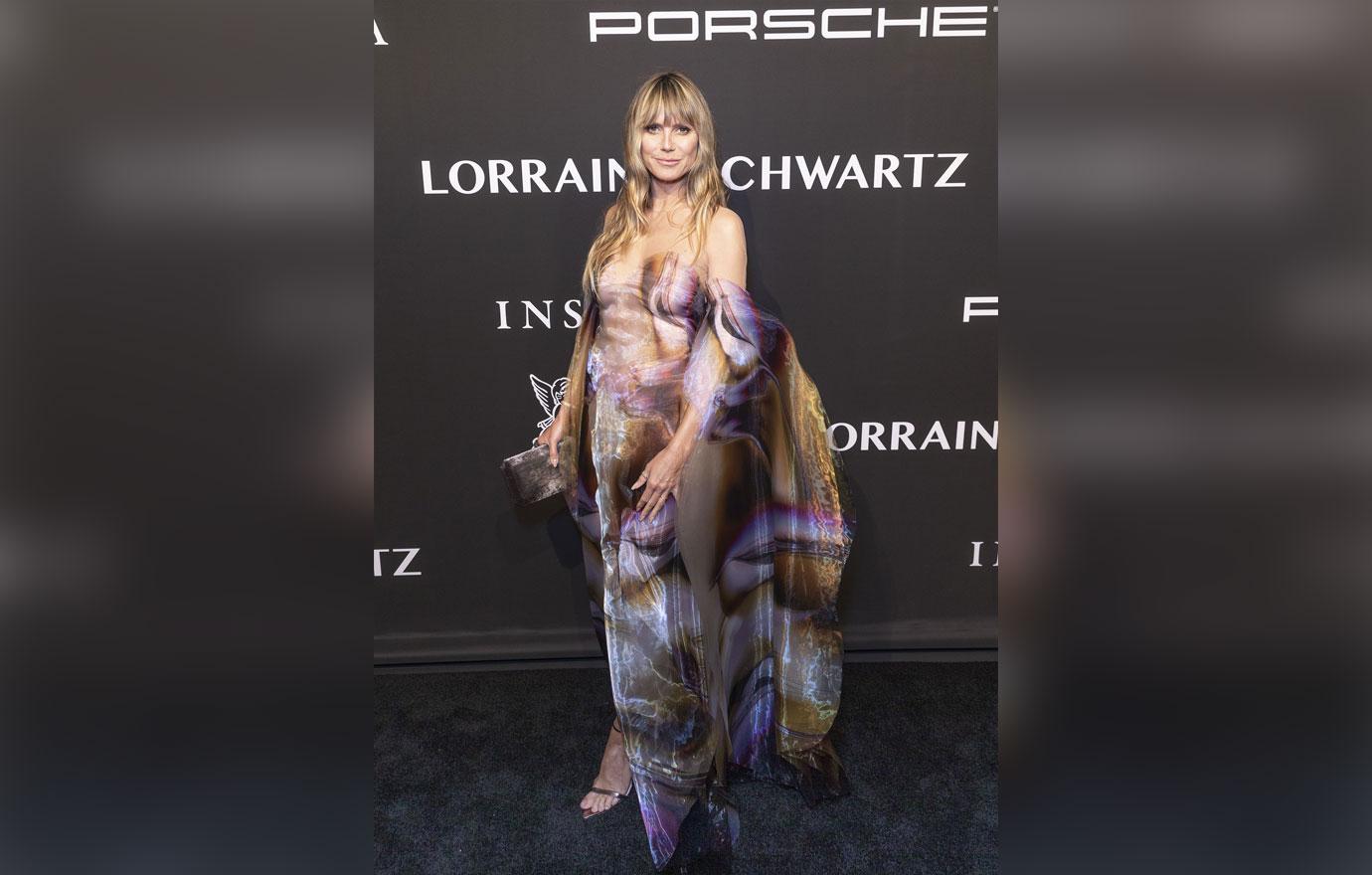 In honor of her 20th annual Heidi Halloween costume party, Heidi prepared for the event in front of a live audience at an Amazon Prime bookstore in New York City. Luckily, for those who weren't able to see in person, Heidi documented the transformation on her Instagram. "I'll be getting ready all day at @amazon Books – 7 W 34th St in Manhattan. Come say hi!" she wrote.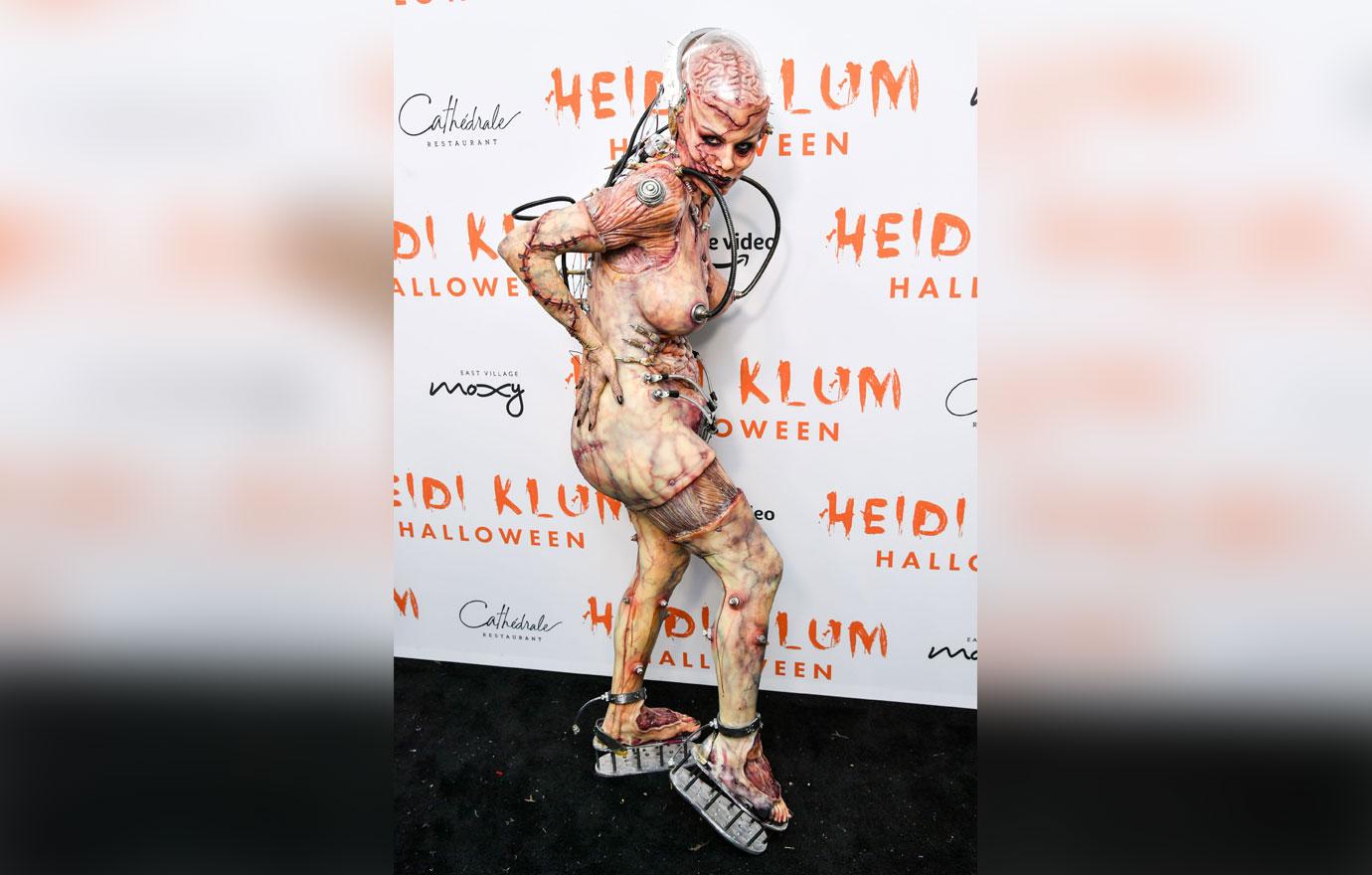 For her costume, the model used heavy makeup, wigs and prosthetics. To get things started, Heidi ensured that her wig was flawlessly secured on her head. In the photo, Heidi's team was seen applying a wig cap and gluing down the edges.
Article continues below advertisement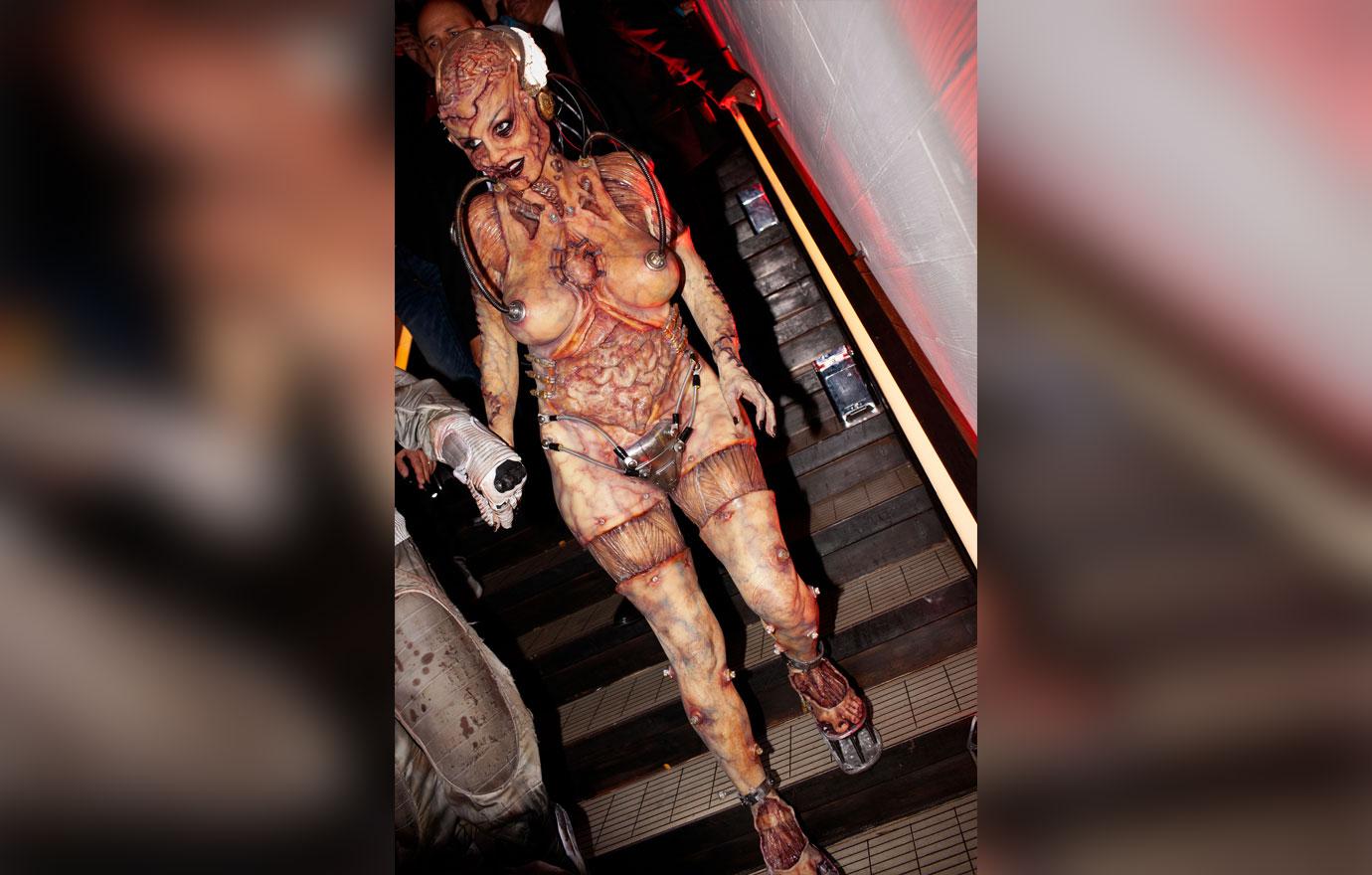 As time went on, Heidi admitted that the silicone bodysuit "looked like a chicken." Towards the end, it was apparent that she transformed into a silicone creature that featured a metal plate, exposed intestines and more.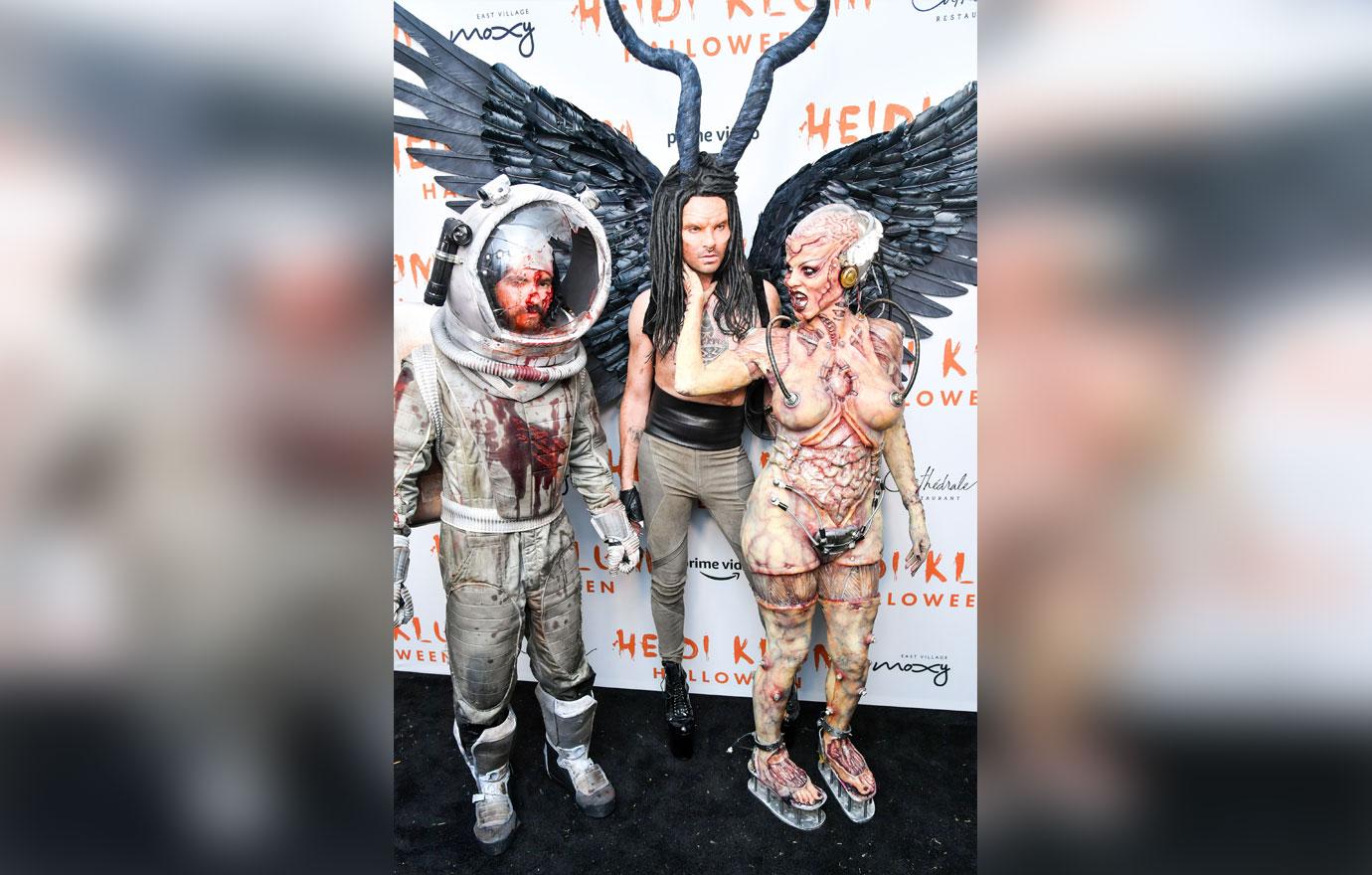 Prior to her transformation, Heidi let the cat out of the bag that her costume requires a lot of preparation. The mother of four also revealed that her husband Tom Kaulitz was in on the fun.
Article continues below advertisement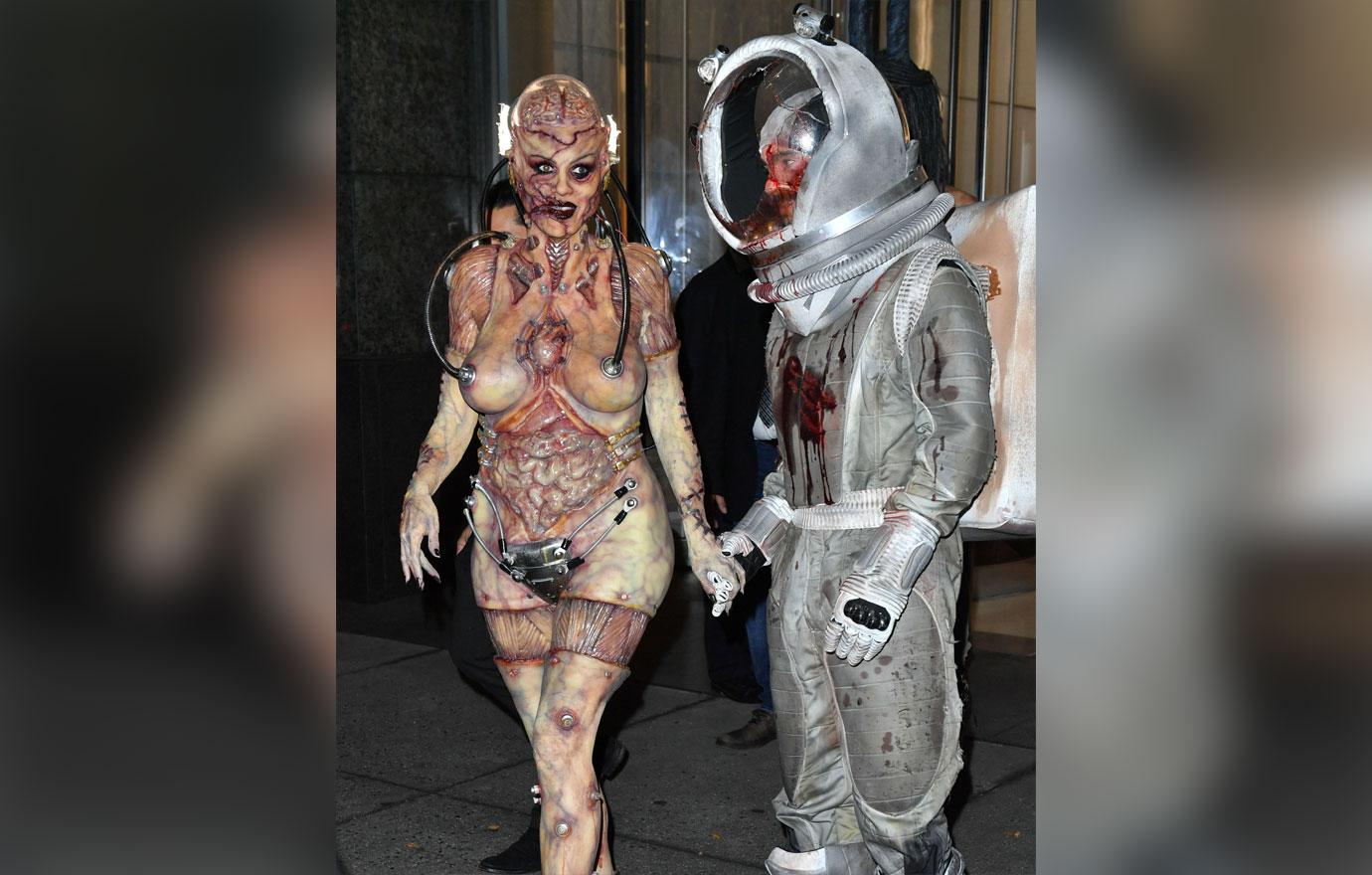 "His is gonna be easier than mine this year because last year I felt so bad for him," she told PEOPLE while speaking on Tom, 30. "He had never done this before, and it was harder for him than for me because he had the big belly and the face. I'm used to it, but he was like, 'Oh my god, I'm gonna die! It's so hot!'" She continued, "He's just as nuts as me, but I had to come up with something a little easier for him to wear this time around."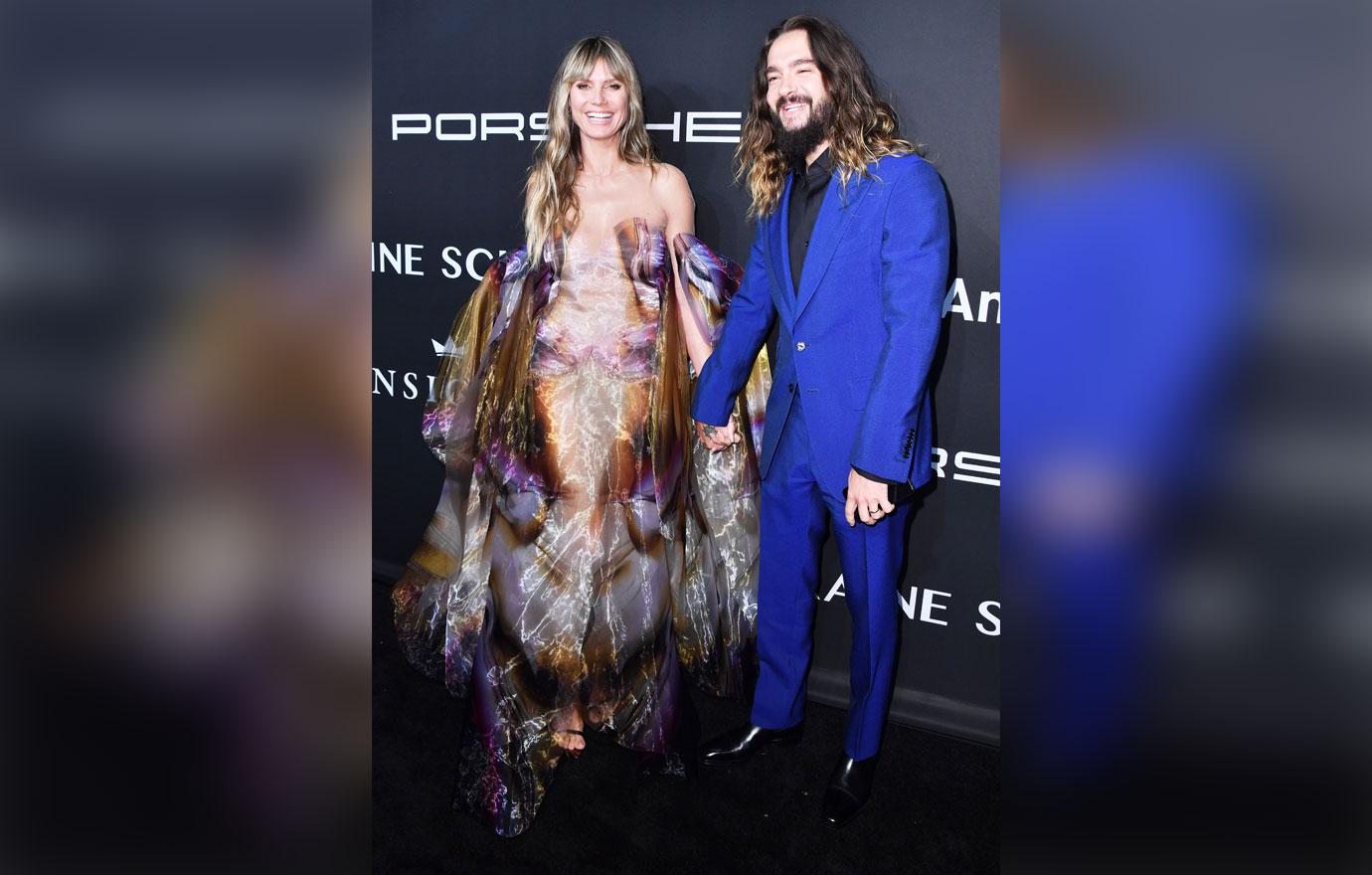 Last year, the couple channeled their inner Fiona and Shrek from the Shrek franchise. In a similar fashion to this year, the two appeared unrecognizable after hours of undergoing prosthetic designs, which were custom made by Prosthetic Renaissance Inc.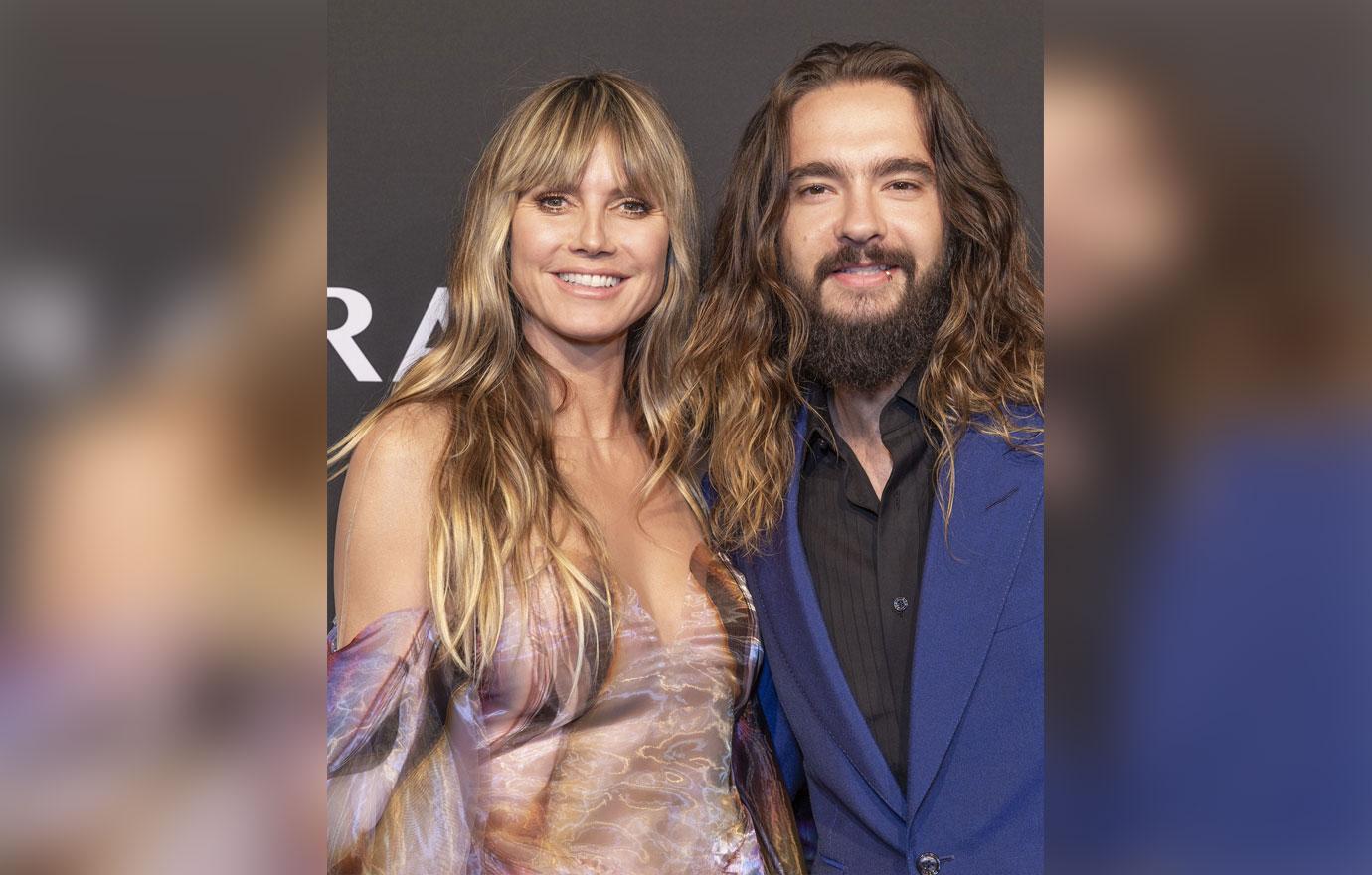 What do you think of Heidi Klum's costume transformation? Sound off in the comments below!