PHOTOS
Heidi Klum And Tom Kaulitz Display Major PDA At Their Pre-Wedding Party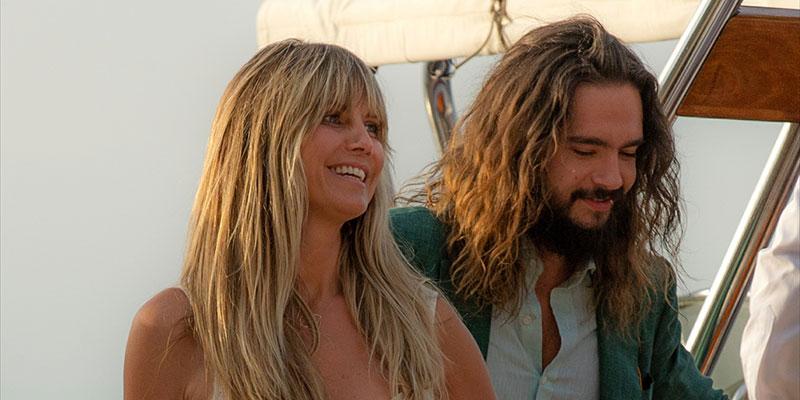 The wedding celebrations continue for Heidi Klum and Tom Kaulitz. They touched down in Italy for a second and much larger gathering with their loves ones six months after they initially wed in February 2019.
Article continues below advertisement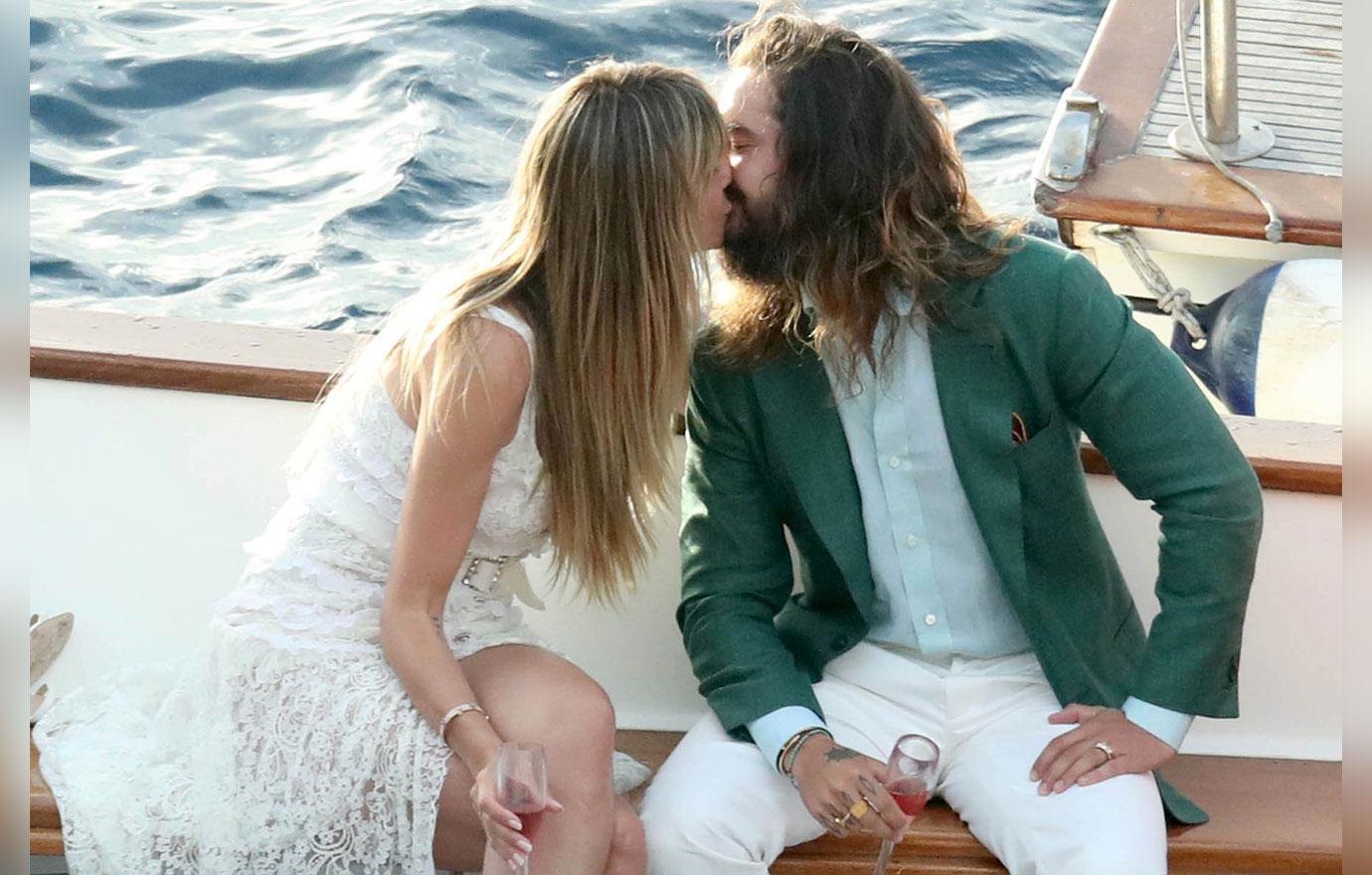 Heidi, 46, and Tom, 29, were spotted in a romantic lip lock onboard a luxurious yacht for their pre-wedding festivities.
The former Project Runway host dazzled in a gorgeous white lace gown.
Article continues below advertisement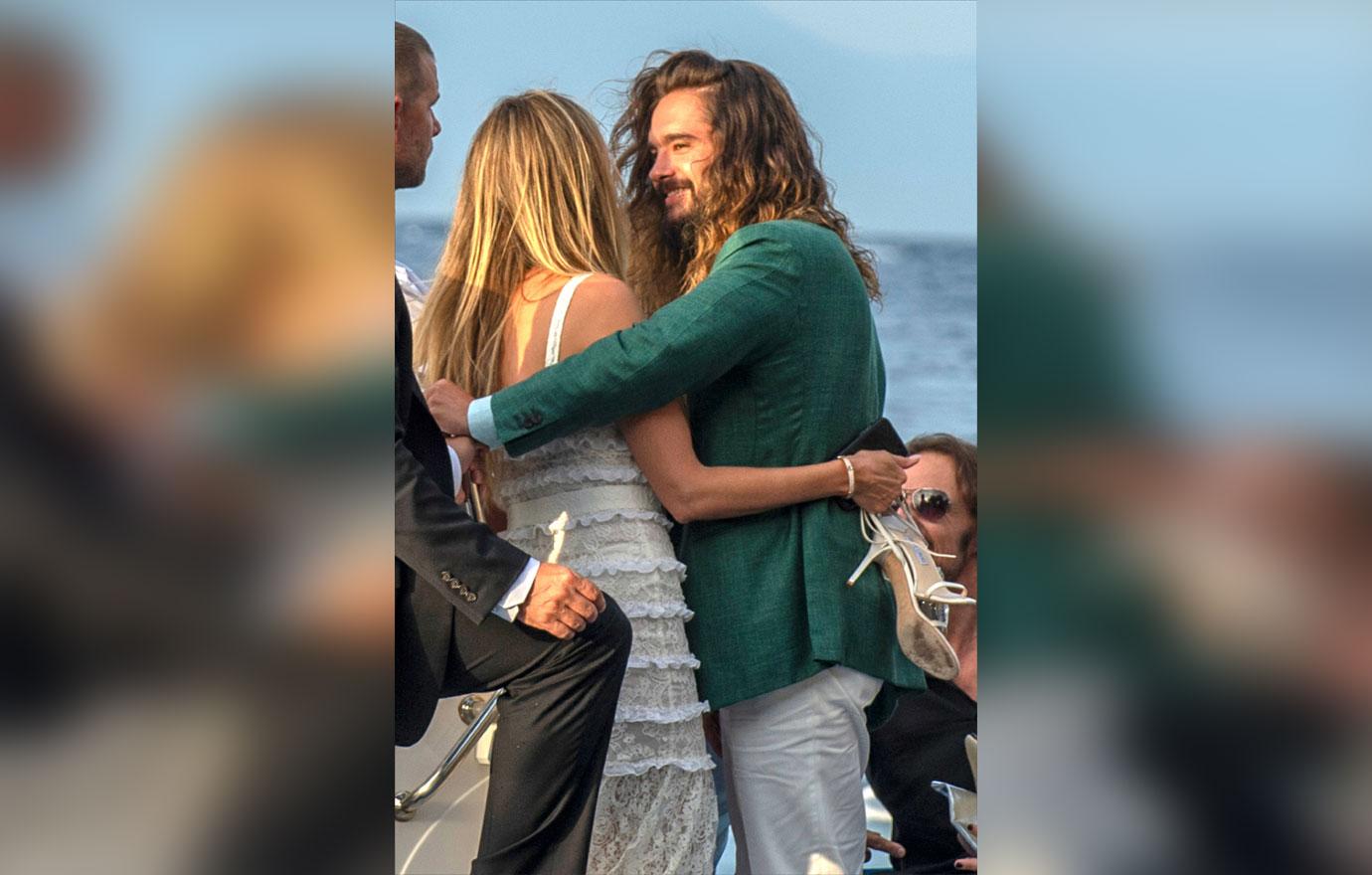 Tom looked dashing in a dark green jacket, tucked in blue shirt and khakis.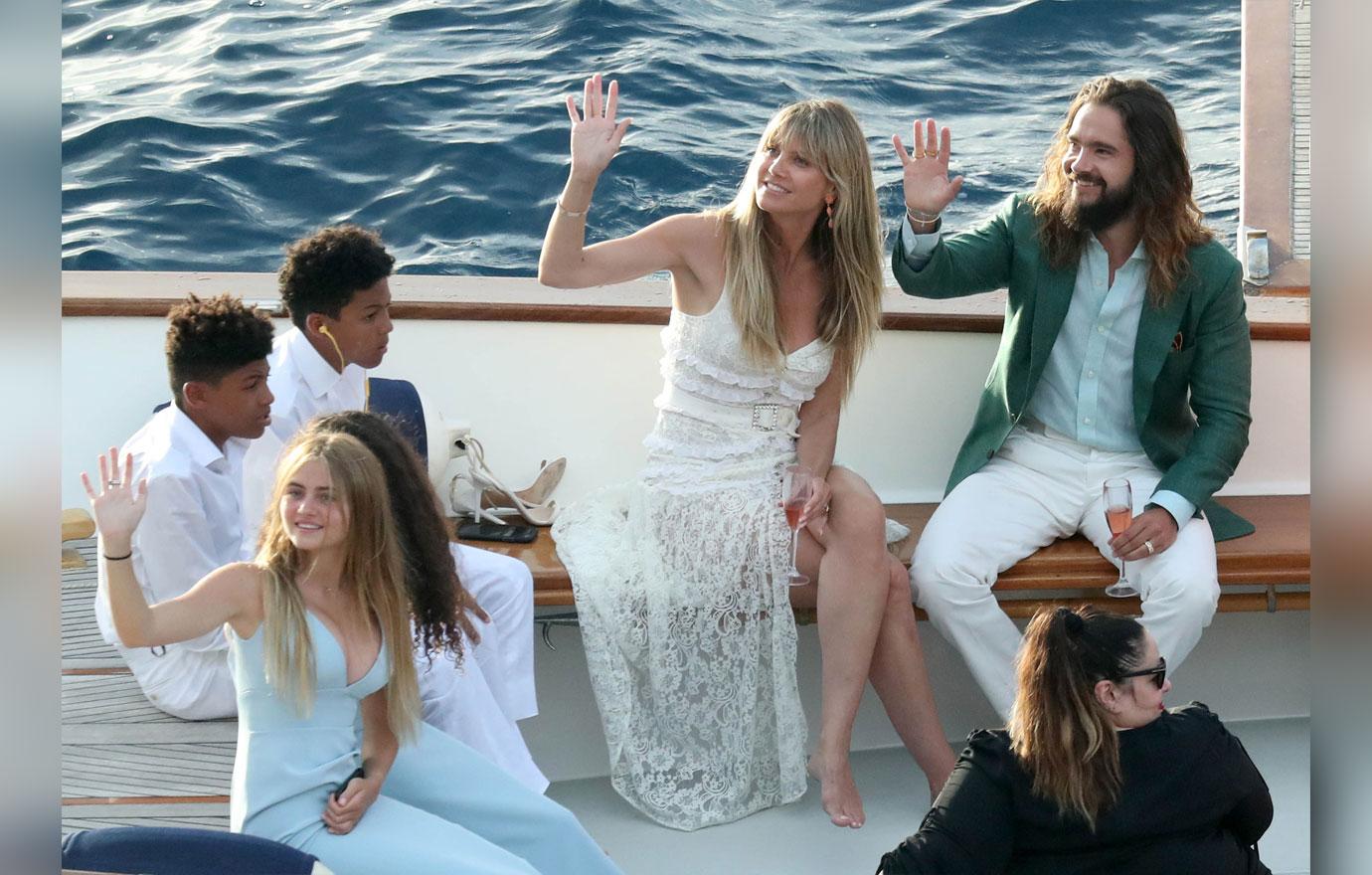 Heidi and Tom waved at onlookers next to her children Leni, Lou, Johan and Henry from previous relationships.
Article continues below advertisement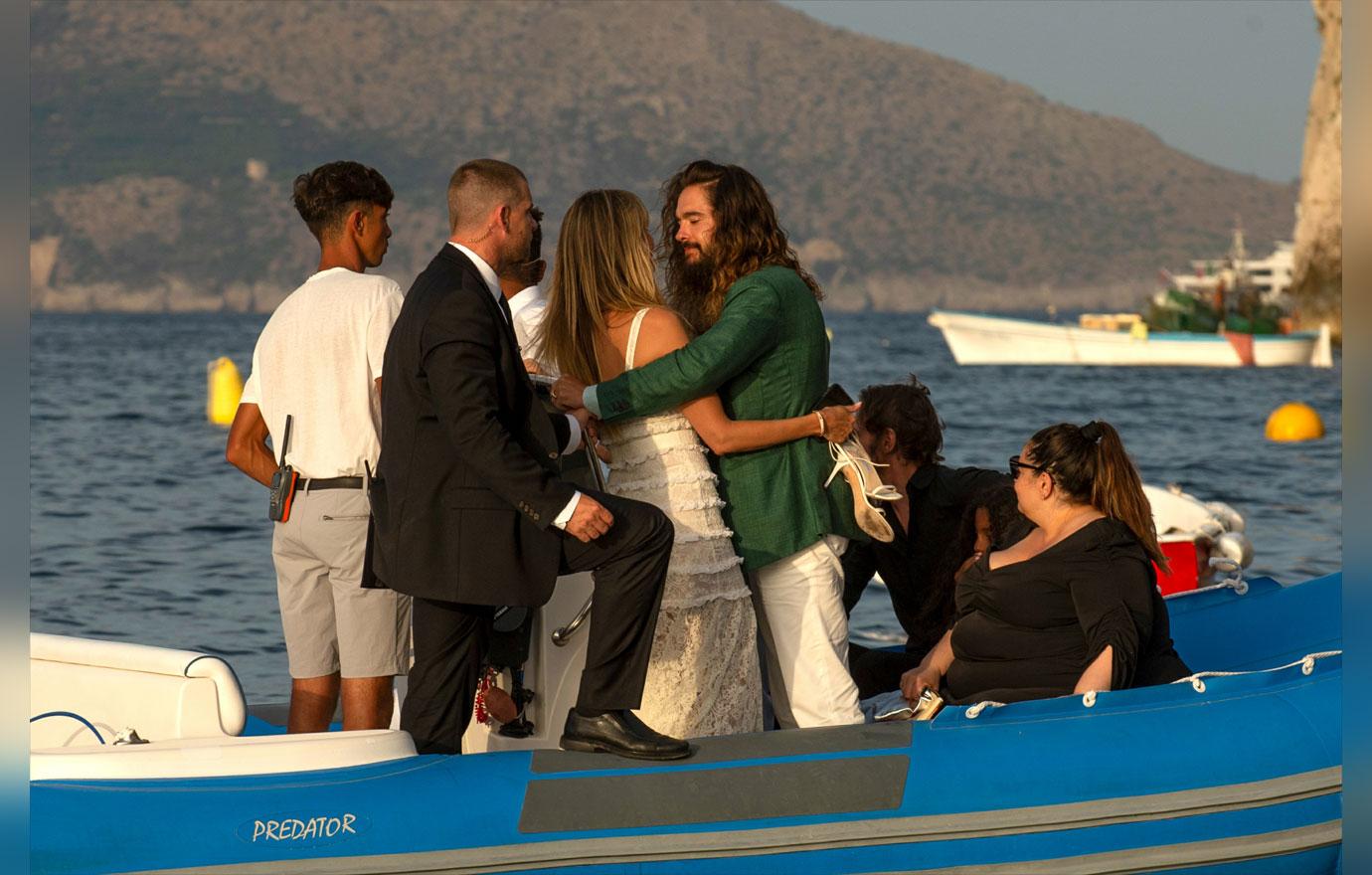 "Heidi and Tom look very relaxed and happy before their wedding," an insider for E! News shared on Friday, August 2. "They have lots of friends around but are never too far from each other. When they come together they always hug and kiss passionately."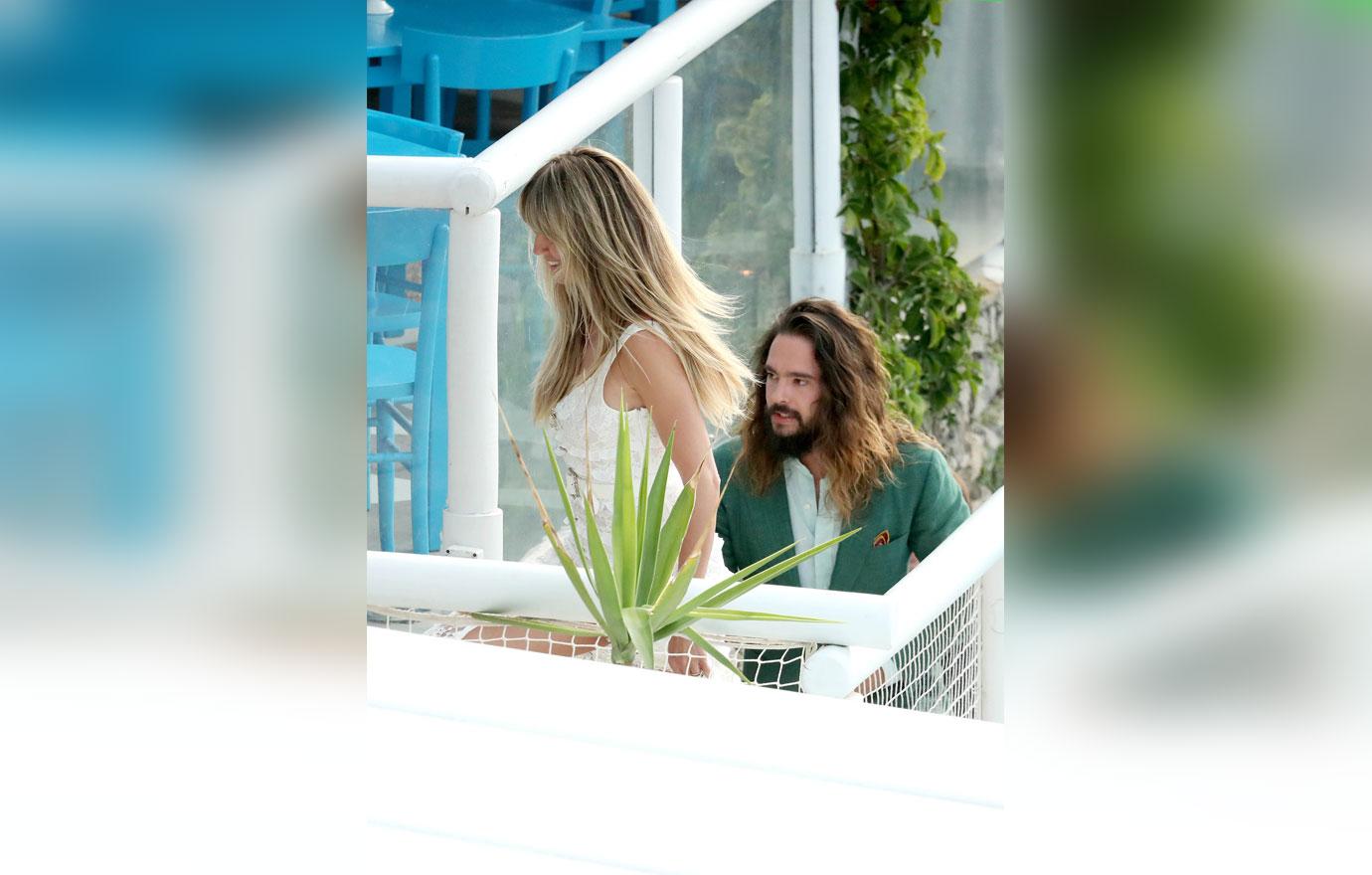 "The girls were in bikinis and a lot of guys were shirtless," the insider continued. "Everyone has been spending time swimming in the ocean, going in the hot tub on the deck and partying on the yacht with food and drinks."
Article continues below advertisement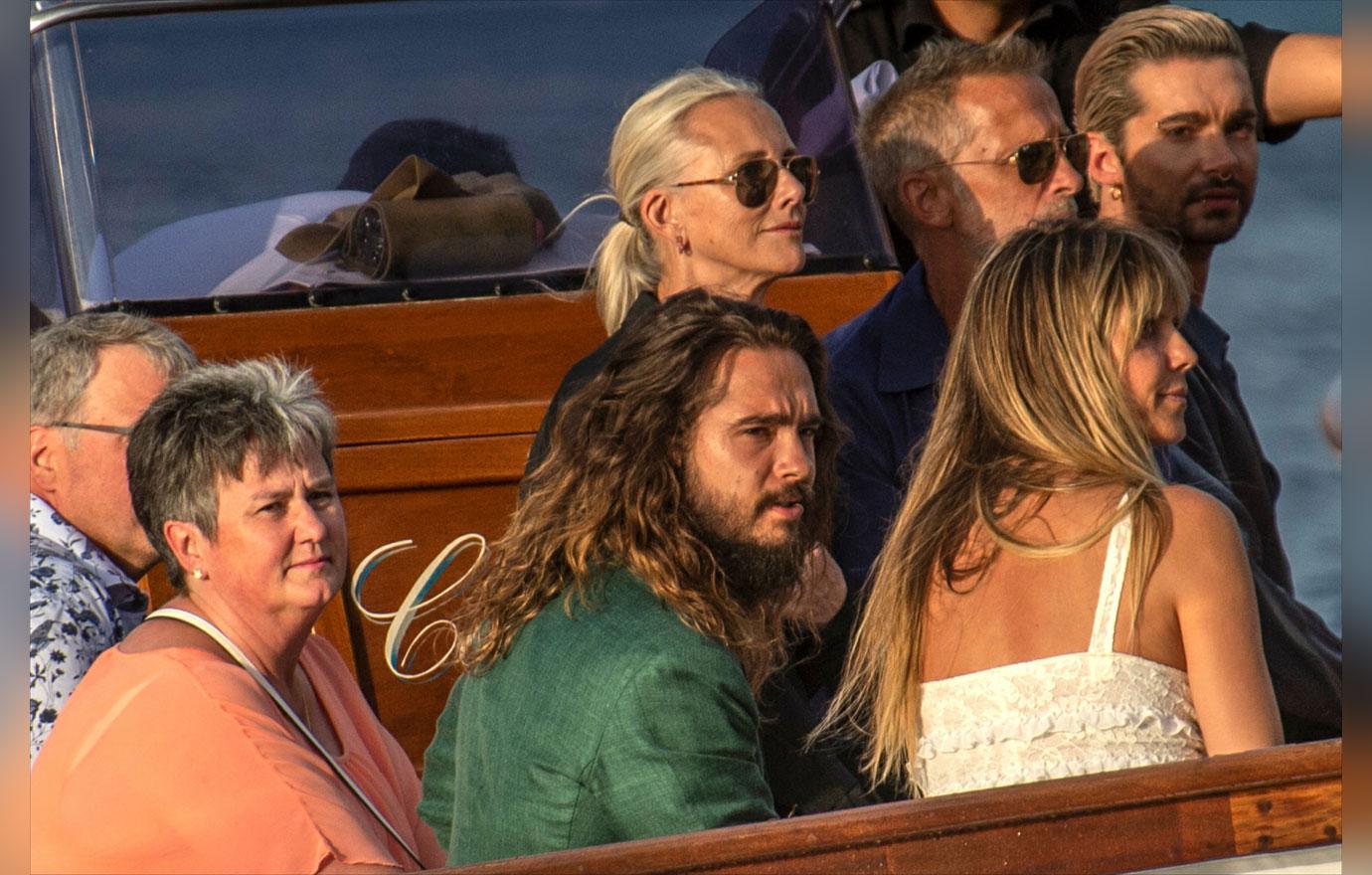 Heidi and Tom privately married in February 2019 after announcing their engagement in December 2018. This marks her third marriage, his second.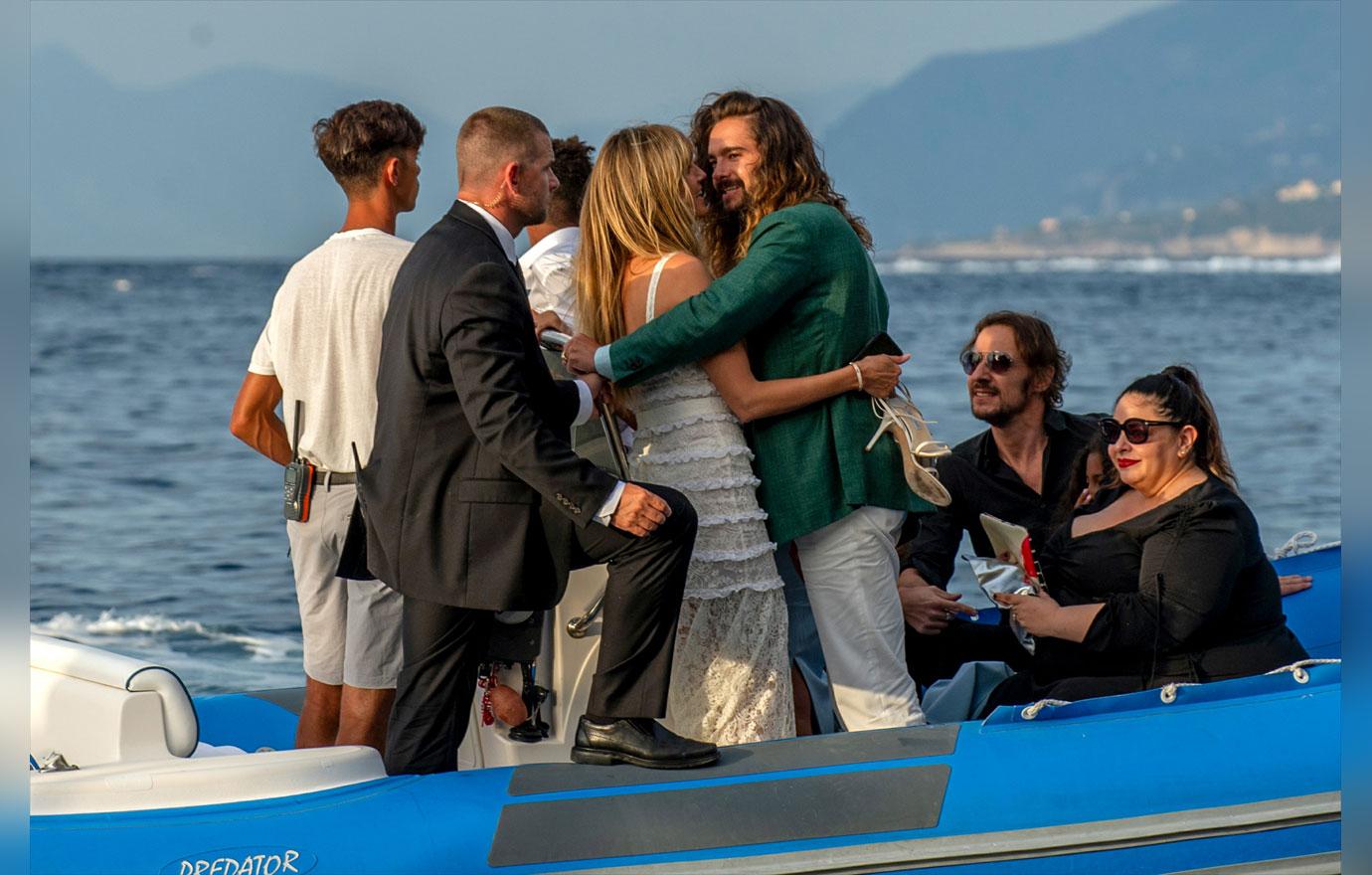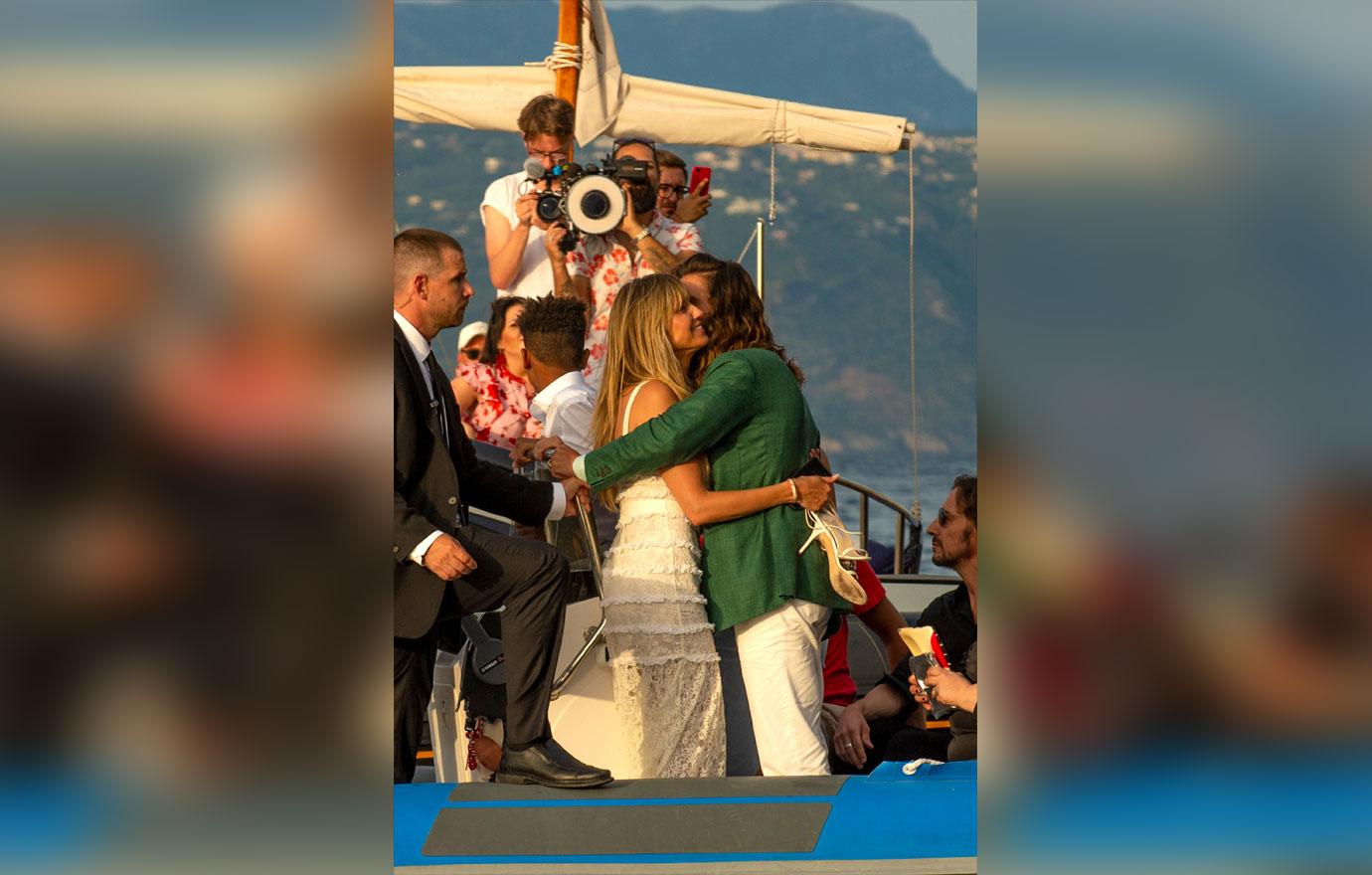 She was spotted on a yacht wearing a strapless gown and white veil, while Tom wore an off-white suit and blue dress shirt. Her parents Erna and Gunther were in attendance along with her four children.