PHOTOS
Heidi & Spencer Pratt Debut 'Miracle Baby' Gunner To The World!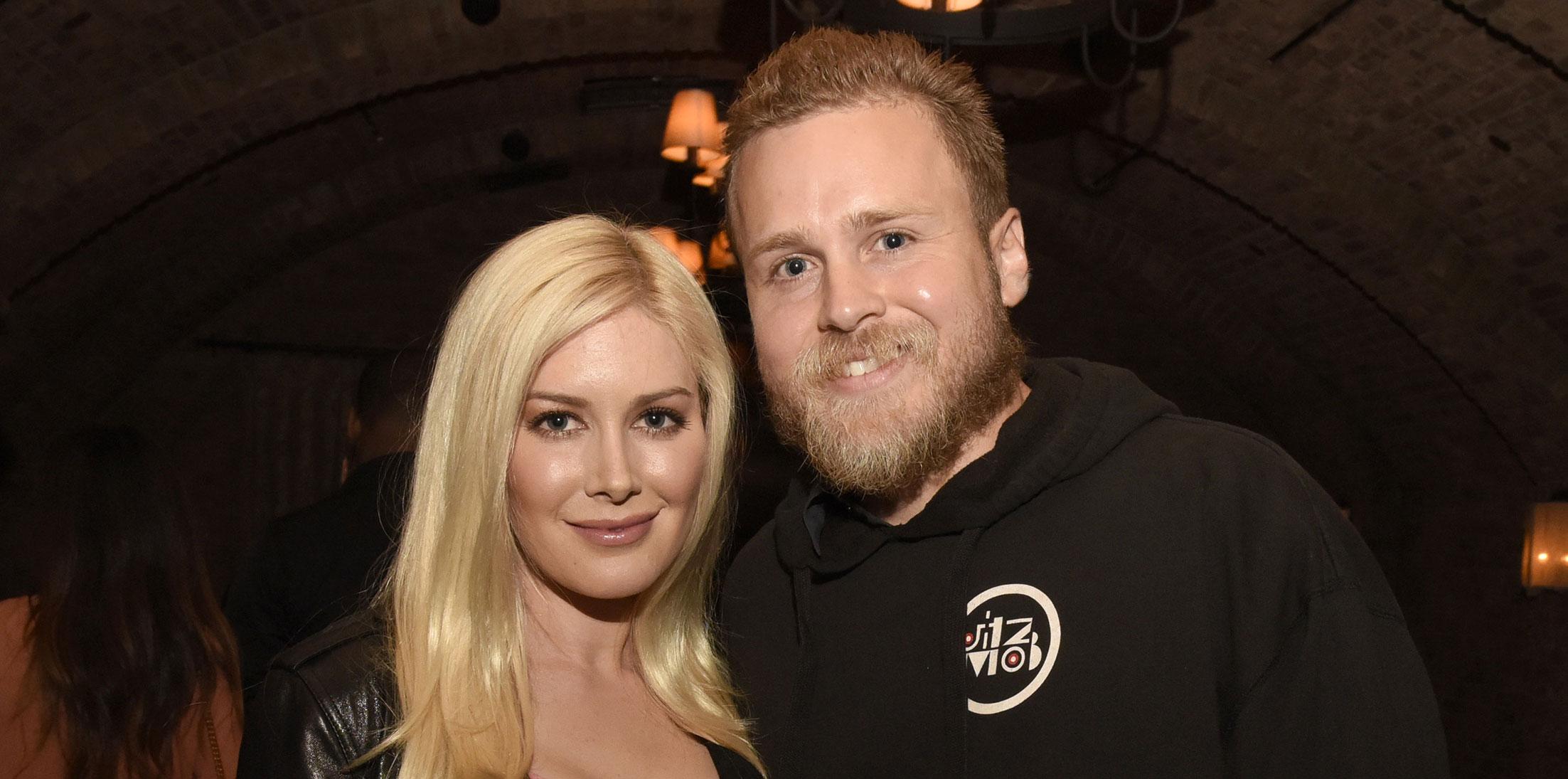 Welcome to the world, Gunner Stone Pratt! Proud first-time parents Heidi & Spencer Pratt just revealed the first photo of their adorable baby boy to US Weekly, where Heidi details all about his birth, including how quickly the labor process was and that she wanted to go through the experience without an epidural!
Article continues below advertisement
The happy family appeared on the cover of US Weekly, where Gunner was wrapped in a baby blue blanket while Heidi and Spencer were all smiles for the big moment.
Heidi revealed that the labor process was quite short, as it only took five hours! "It was probably the best possible labor," she said. "I wanted to do it naturally so I didn't get an epidural." What a trooper!
Article continues below advertisement
Spencer did his best to keep Heidi calm in the process. "He had Crystalarium bring in $27,000 worth of crystals," Heidi said. "So literally as my contractions are going, he's running in, putting these huge crystals all over. It was mayhem!'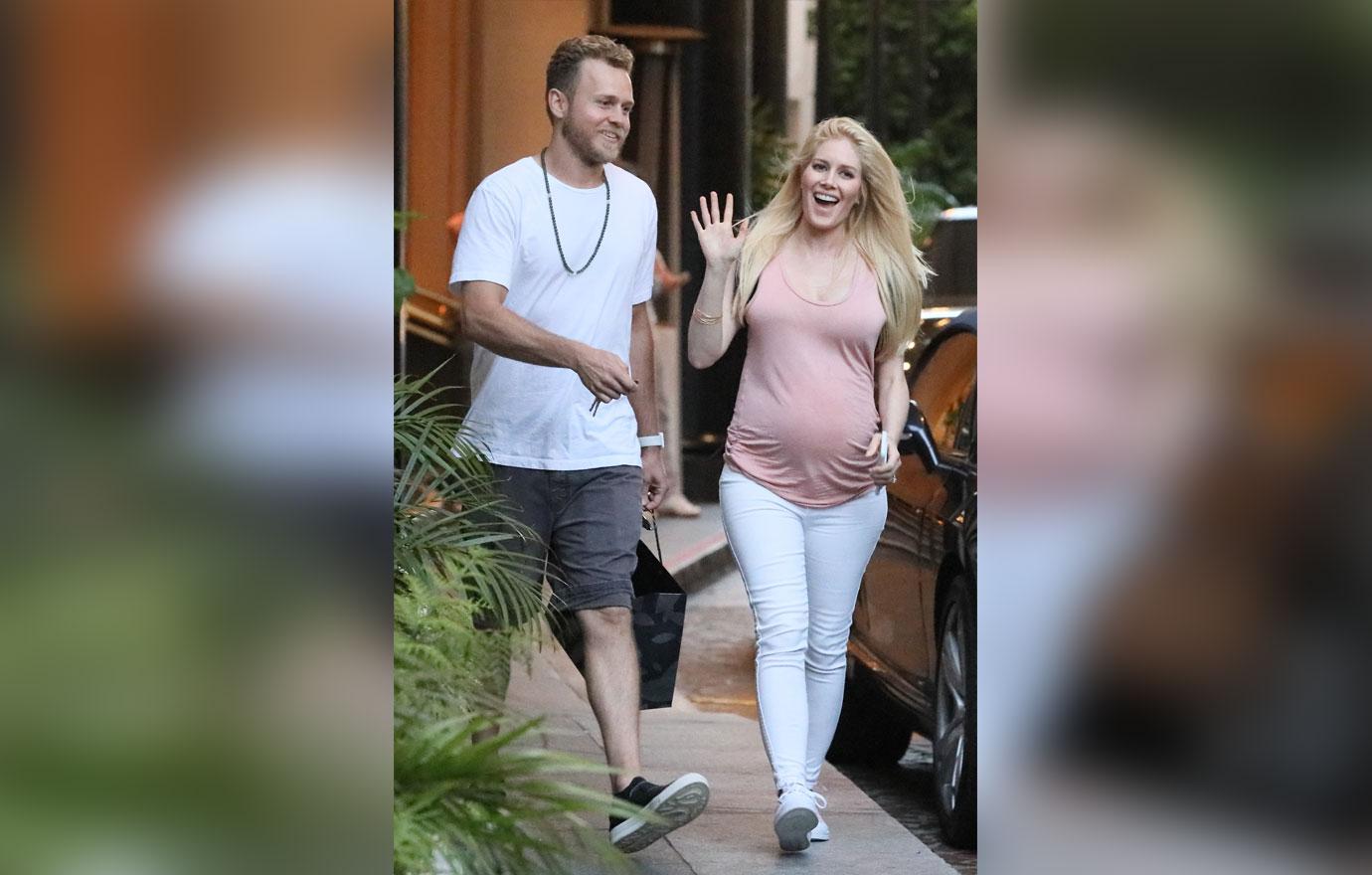 Even though the room was bedazzled, Spencer was still nervous. "I will be honest," he said, "once she started moaning loudly, I was like, 'This is way gnarlier than anything I am mentally prepared for.'"
Article continues below advertisement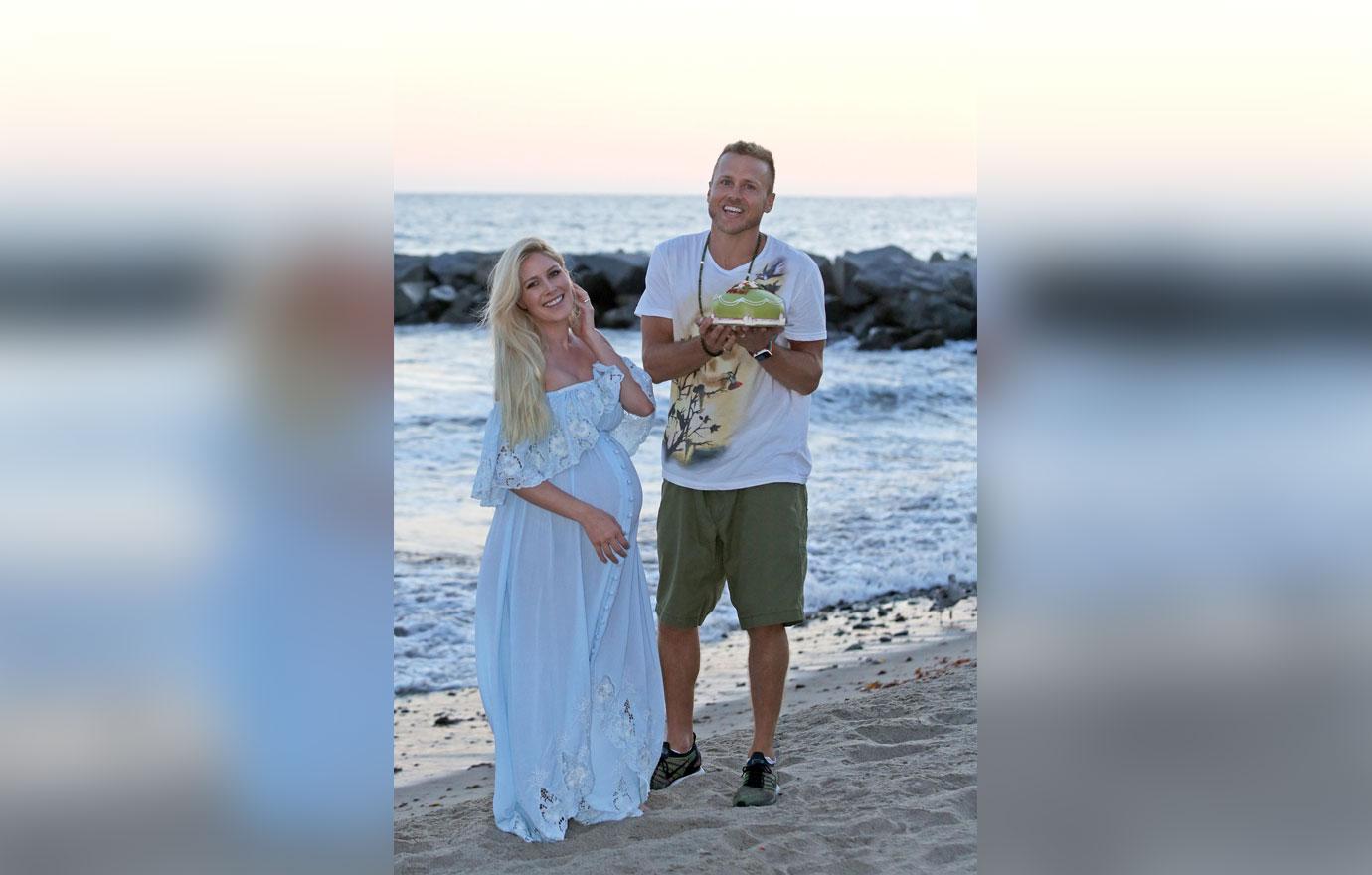 He actually needed a backup person to calm himself down. "Thankfully, Heidi's makeup artist and now one of Gunner's godmothers stepped in for the first couple hours."
Spencer then stepped up to the plate by telling his wife that she wanted a baby for years, and now she was going to have to work extra hard to push him out. "Even my doctor told me afterwards, 'We couldn't have done it without Spencer,'" he said. His one limit: he wouldn't cut the umbilical cord!
Article continues below advertisement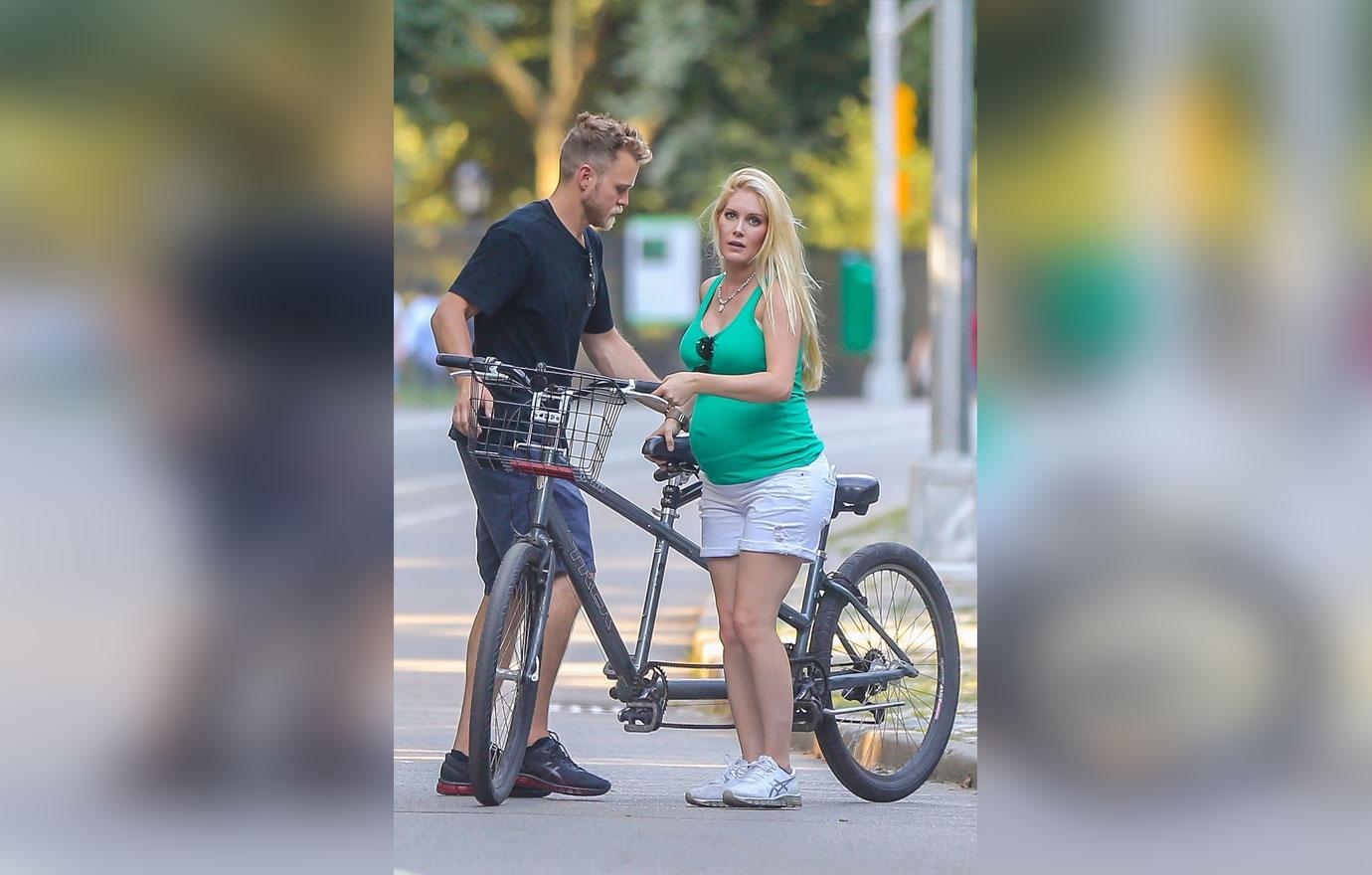 Once Heidi held Gunner, she felt like he was her "little angel." Spencer admitted to taking a selfie with him for the first time shortly after.
What's life been like since they became parents? For one, Spencer hasn't changed a diaper yet and they can forget about sleeping through the night, as their son wakes up every one to two hours. Even so, Heidi says that she "loves being up with him" and doesn't mind the lack of sleep.
Article continues below advertisement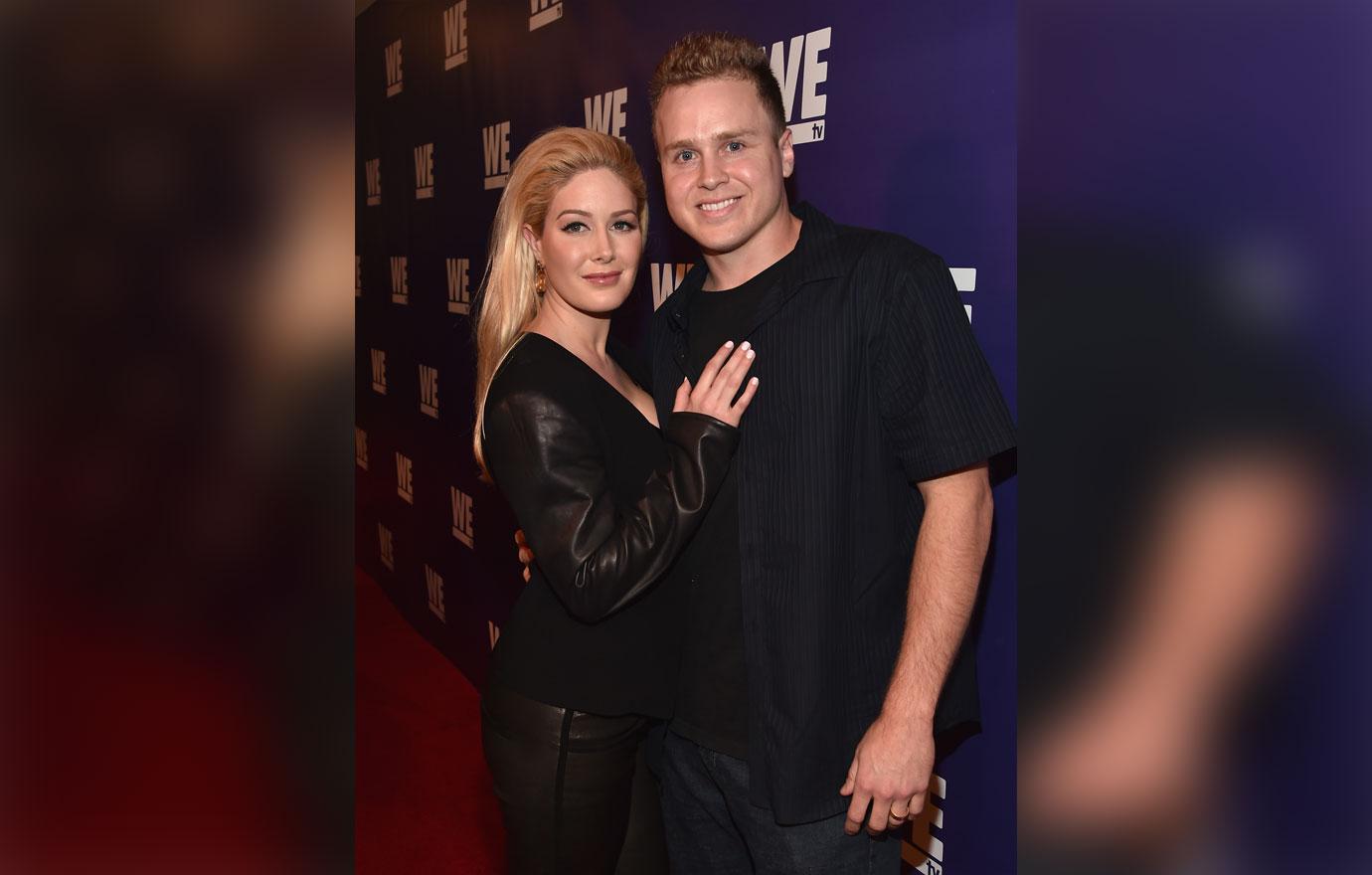 Does this birth mean a reality TV return for the two of them? Heidi admits in the interview that she already wants another baby, and would eventually love to have 10! "Forget Jon and Kate Plus 8. I want Speidi Plus 10," she said. "Let's just get through the next few months here," warns Spencer. "But if Heidi wants 10 kids I'll support her."
Ultimately, Heidi is doing well and is experiencing the happiness that comes with being a parent. "I'm feeling great. I'm so overwhelmed with joy, I find myself crying just looking at him," she said. "Holding him is still so unbelievable."
What are your thoughts on their happy baby news? Sound off in the comments!