PHOTOS
Here Comes the Bride! The Best TV Wedding Dresses of All Time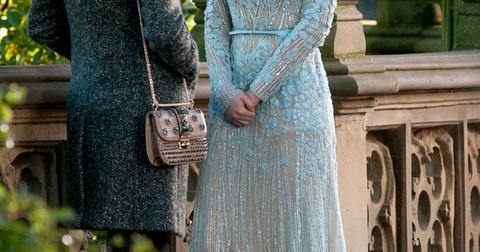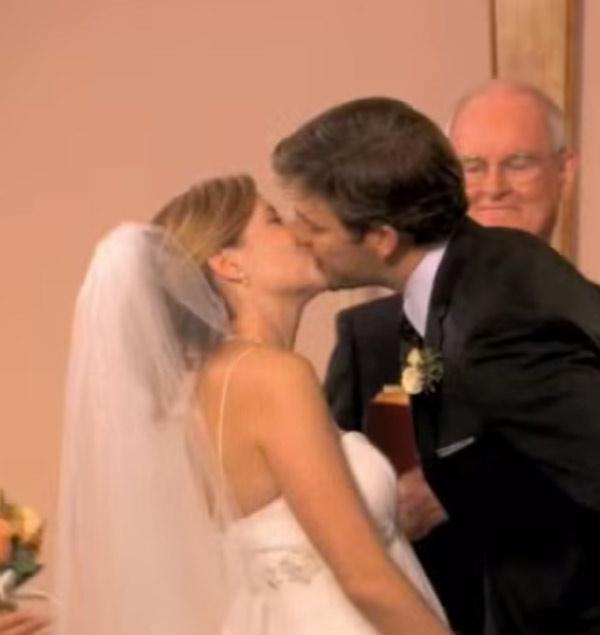 When The Office's Jim and Pam finally got married and ditched their will they/won't they status, Pam walked (well, really danced) down the aisle in an empire waist gown that perfectly highlighted her cutsie baby bump. 
Article continues below advertisement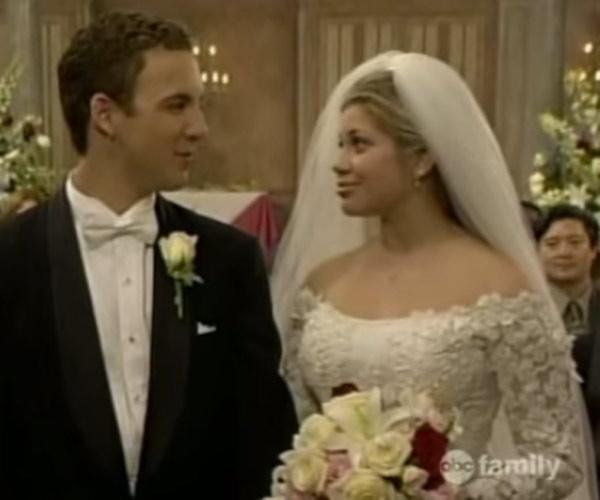 This dress was way better than the one Cory's mom wanted Topanga to wear. The Boy Meets World character said "I do" to her man in a gorgeous gown with lace sleeves and a voluminous, princess-like skirt.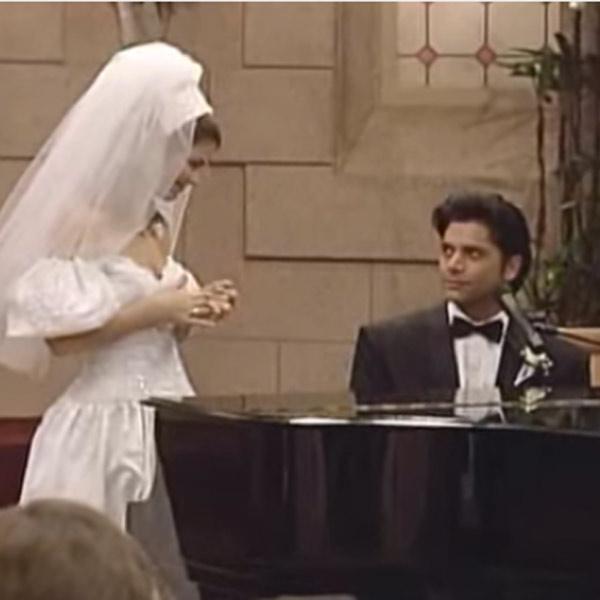 It's hard to keep your eyes dry when stud Uncle Jesse sings "Forever" to Aunt Becky. The only thing better than the ballad of love is Aunt Becky's outrageous 90s wedding gown. Brides seem to have minimalized the use of tulle and shoulder pads since the Full House days, but no one is ever going to forget this fashion moment.
Article continues below advertisement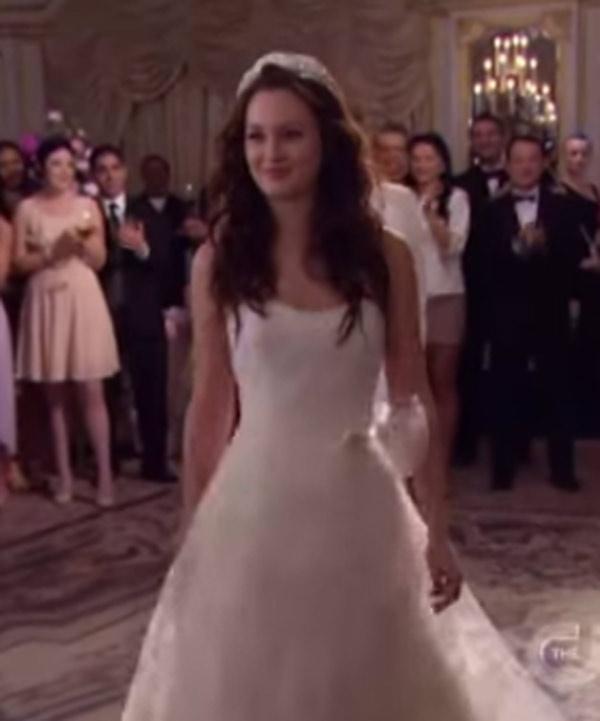 Besides having to get married to who turned out to be kind of an evil prince, Blair's first wedding to Louie was kind of perfect. Just take a look at her strapless A-line gown and blinged out tiara! It's no surprise Chuck Bass was enamored by the queen bee.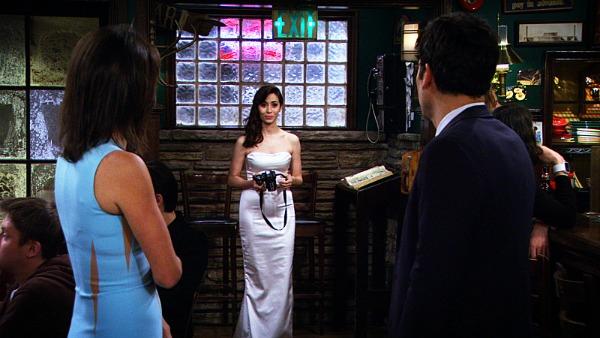 How I Met Your Mother's The Mother tied the knot to her guy in a girly gown accented with a sweet bow.
Article continues below advertisement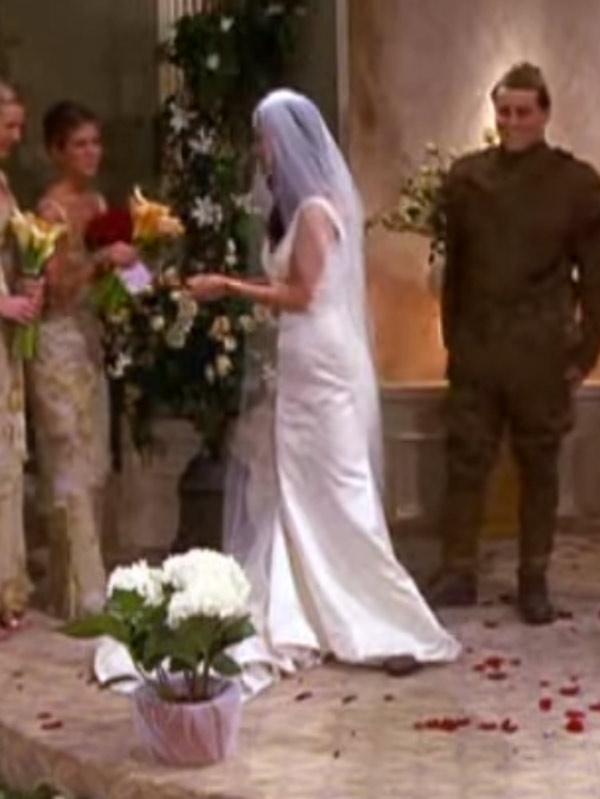 Monica's wedding dress on Friends could have been a testament to the times (um, 90s fashion is kind of hard to forget) and everyone would have known the decade of its reign. Instead, the character wed Chandler in a sleeveless silk gown with a timeless mermaid skirt.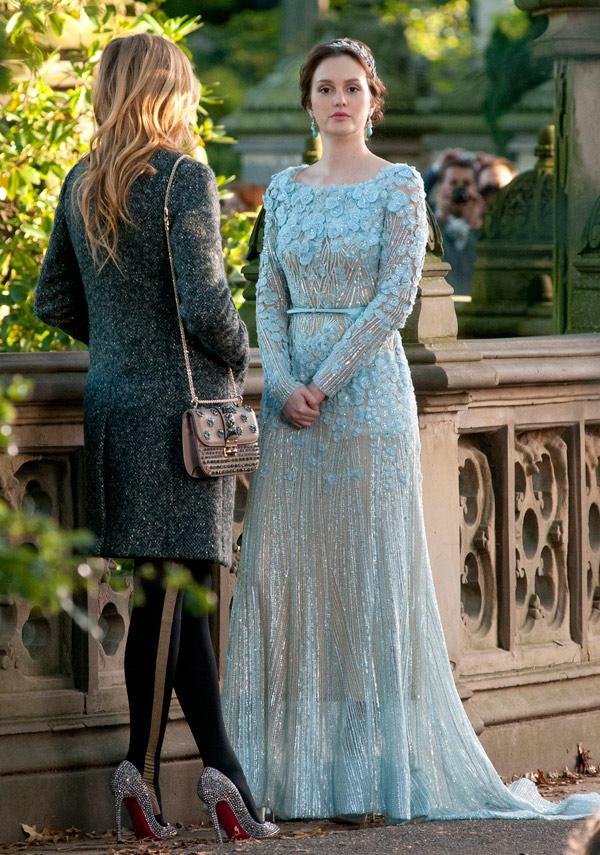 Gossip Girl couldn't have ended with a better episode—or a better dress! Blair's Elie Saab dress is the something blue every girl dreams of. 
Article continues below advertisement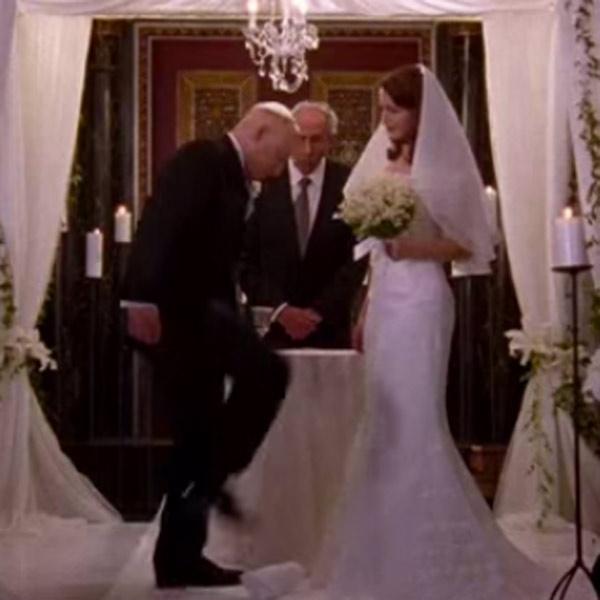 Charlotte York's wedding to Harry Goldenblatt might have had a few minor malfunctions, but this figure-flattering dress wasn't one of them!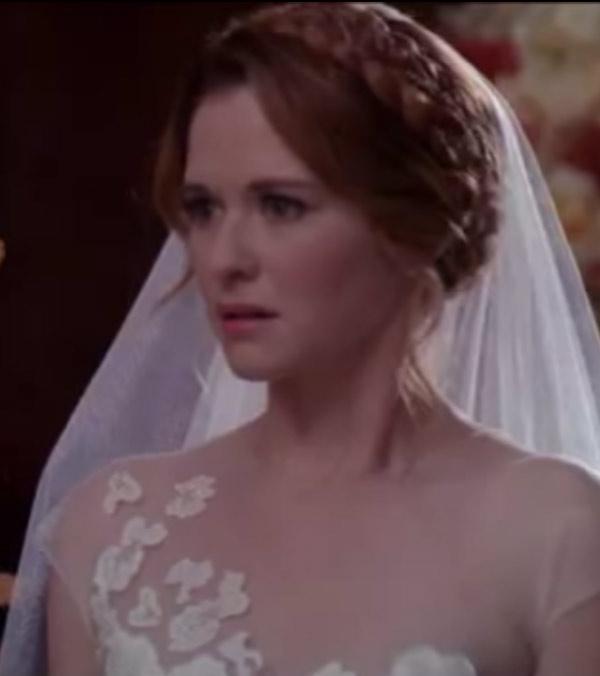 Grey's Anatomy's April Kepner walked down the aisle in a gown with a sheer bodice, embroidred with delicate florals. The milkmaid braid completed the delicate look.  
Article continues below advertisement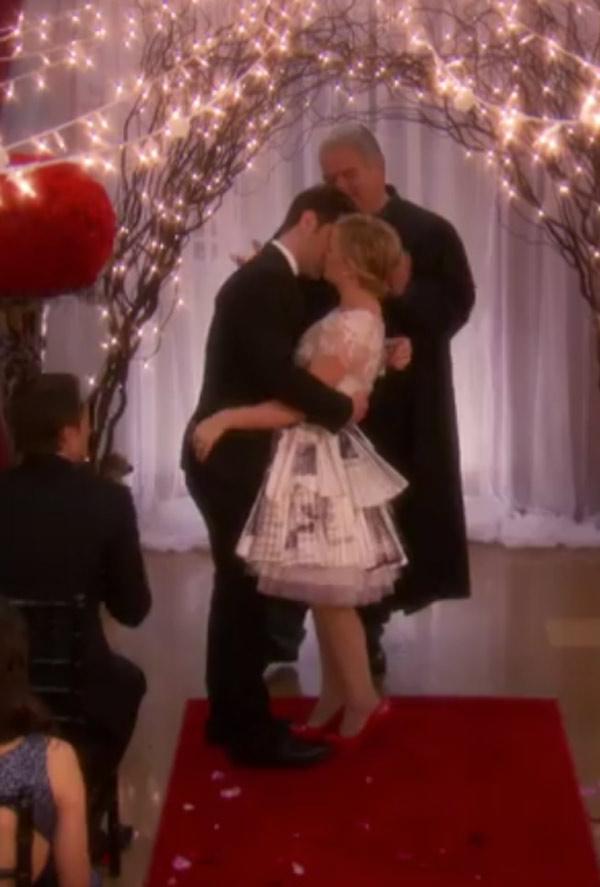 Leslie Knope's flirty wedding dress on Parks and Recreation featured tiers of pleated newspapers. What a gal.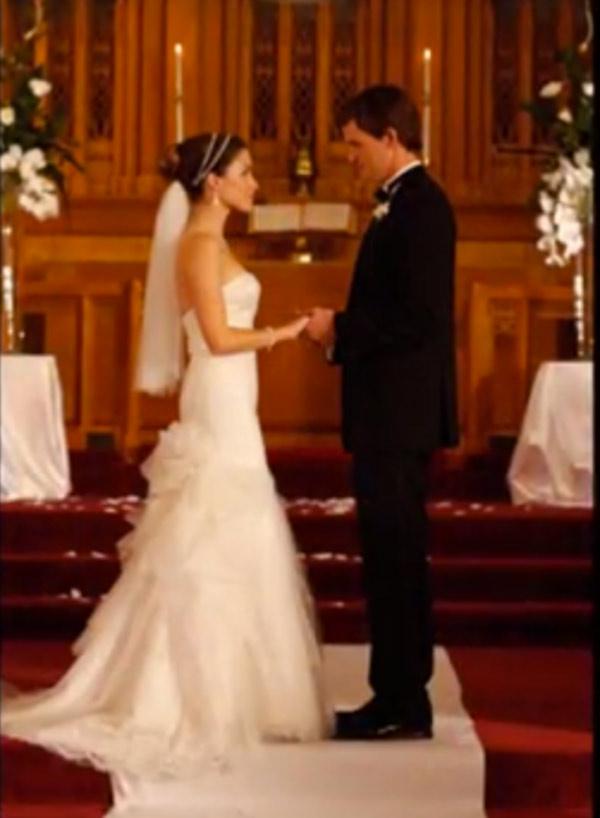 C'mon! Brooke Davis was a designer! It's kind of a given that the One Tree Hill character would say her vows in a dress of that proportion. #ClothesOverBros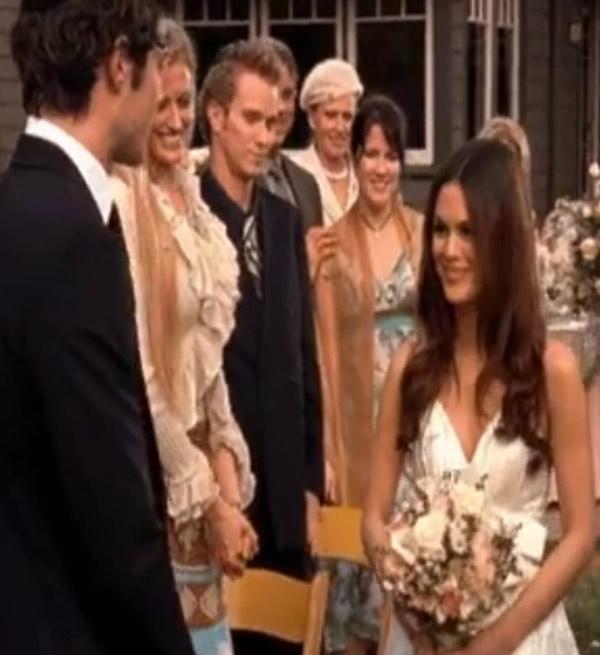 Take your eyes off of The O.C.'s Seth Cohen for one second and check out Summer's ultra-femme bridal gown. No wonder he's staring at her like that—the girl is gorgeous!