PHOTOS
Too Precious—Hilary Duff Has A Date Night With Son Luca And Carries Him To Their Car Afterwards!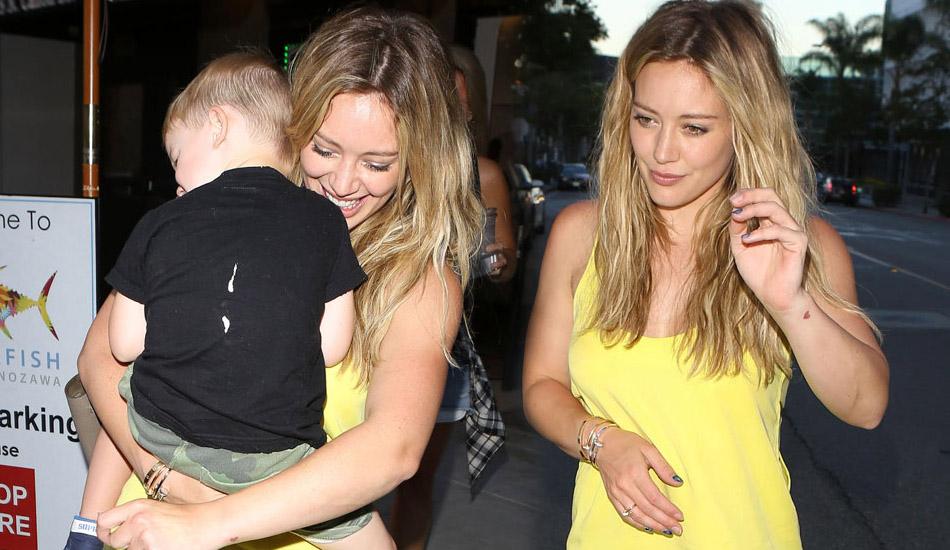 hilary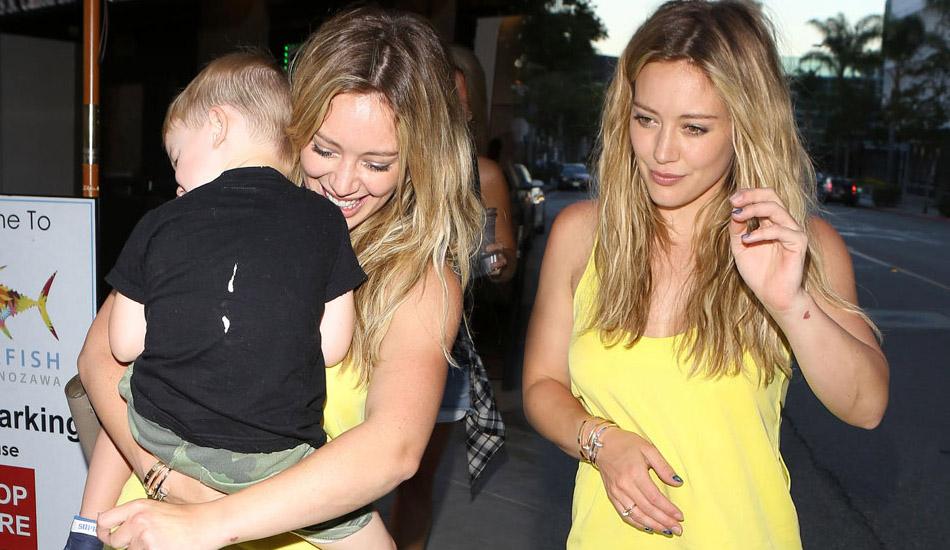 Cuteness overload ahead! So this must be how Hilary Duff gets those amazingly toned arms. The singer was seen carrying her son Luca home after a fun-filled sushi dinner.
Article continues below advertisement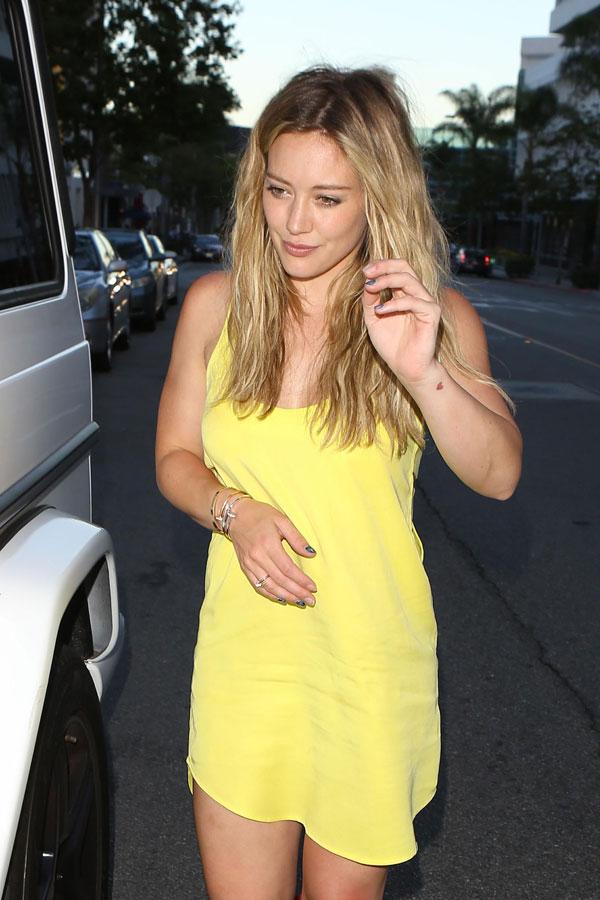 Hilary looked great in a bright yellow dress and lace up red sandals as the duo headed to Sugarfish in Beverly Hills. And proving that celebs don't always need a glam squad, she stunned with a makeup-free look.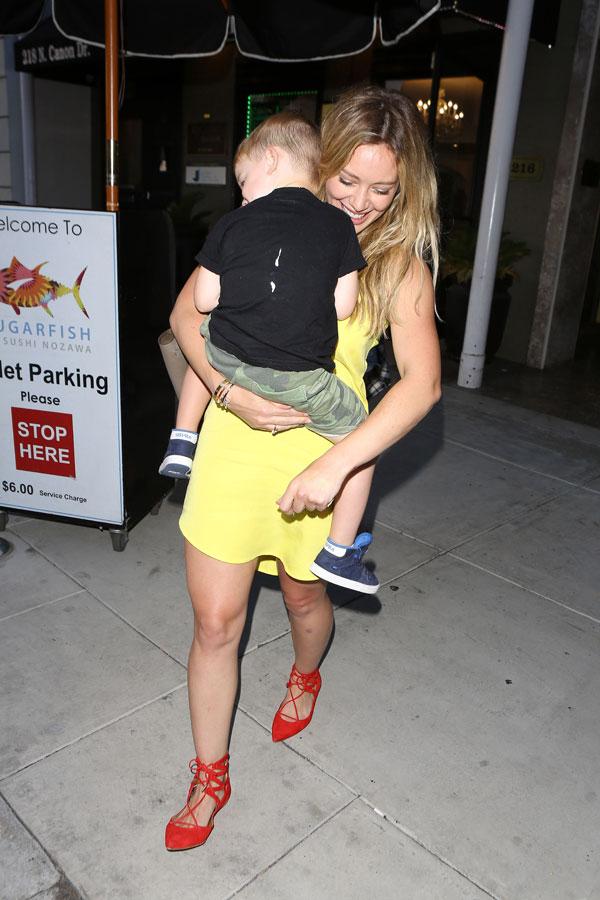 It looks like she and Luca had quite a hefty meal, as her son could not even walk back to their awaiting car afterwards. Instead, he chose to be carried, but it doesn't look like Hil minded too much!
Article continues below advertisement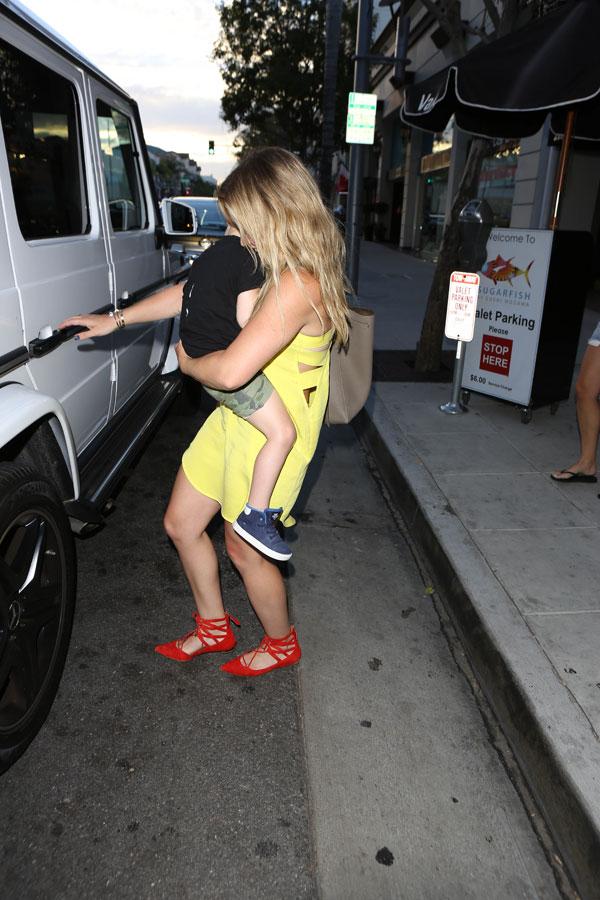 Earlier this year, Hilary talked about the joys of being a mom, and could not help gushing about her son. "Luca is amazing and his personality is so bright and he is so sweet," she told E!. "His little spirit...I don't have words to describe it, but I am so proud of the kid that he is, and he is so well balanced! I never thought having a kid would bring me so much joy!"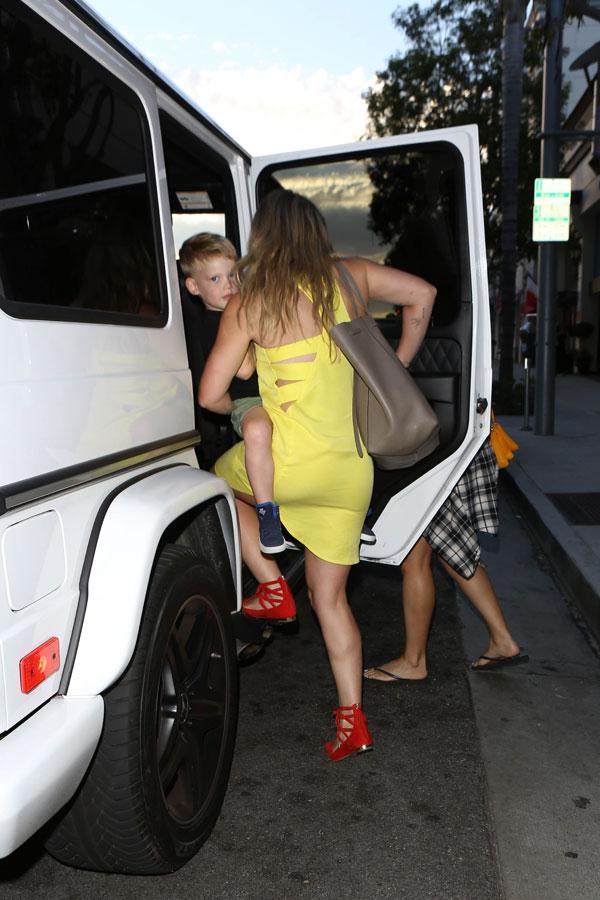 Hilary also talked about how she maintains that fit bod, and admitted she refuses to restrict herself too much when it comes to her diet. We're right there with you girl!