PHOTOS
Aaron Carter Tweets About His Ex Hilary Duff Again After She Officially Files For Divorce From Mike Comrie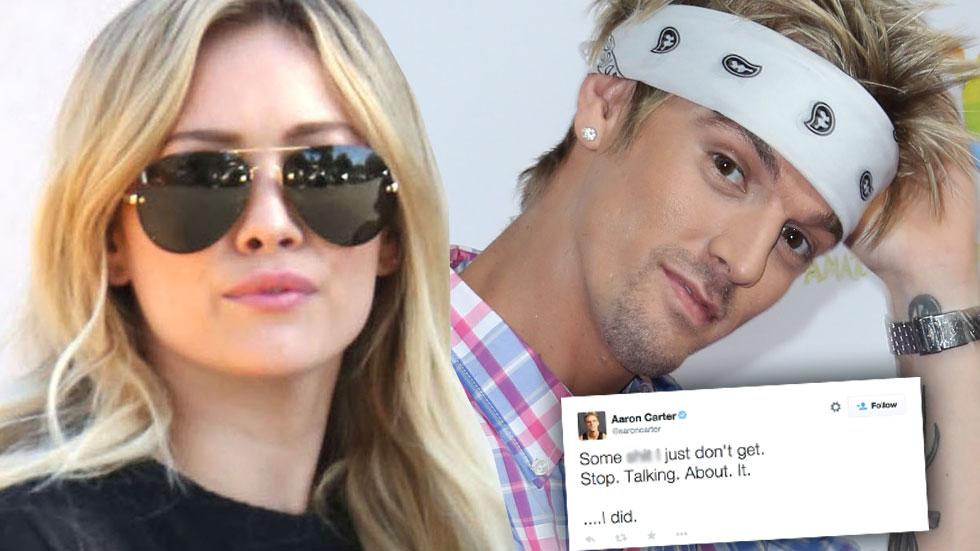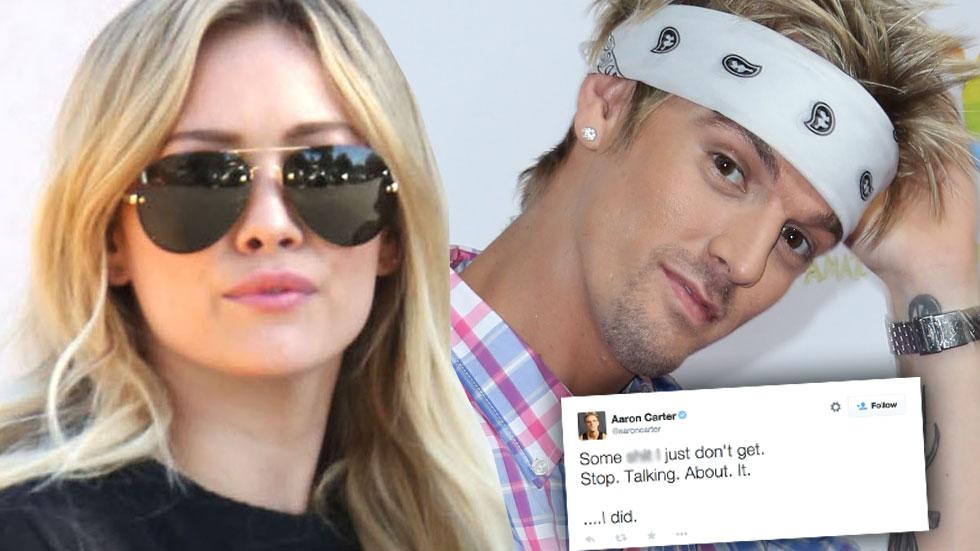 Hilary Duff and Aaron Carter have a past relationship—and a past relationship on Twitter, too. After Hilary separated last year from Mike Comrie, Aaron tweeted quite a few times about how she's his lost love and would love to get back together, despite having dated each other almost ten years prior. But according to Aaron's latest tweets, it seems that that ship has certainly sailed!
Article continues below advertisement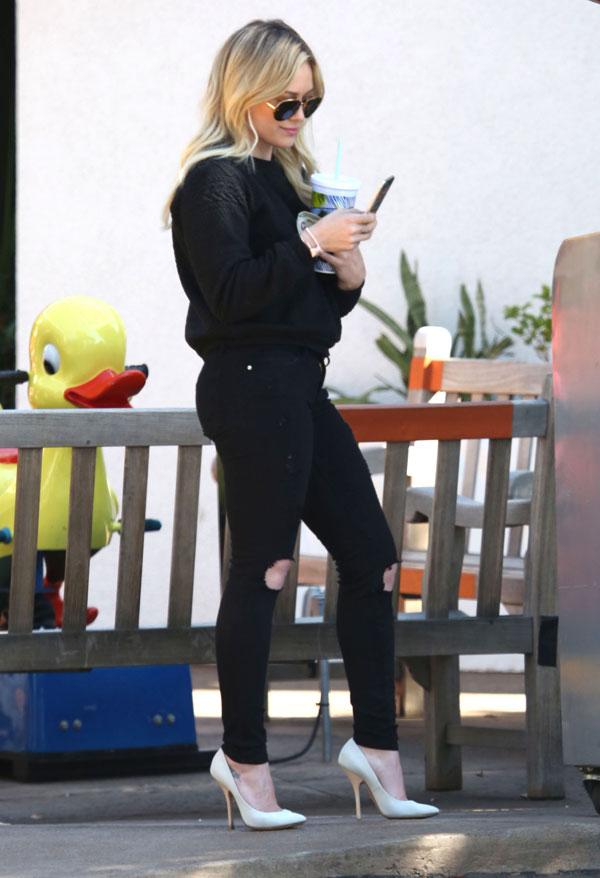 Hilary officially filed divorce papers last week (though she and Mike have been separated for about a year). But the gorgeous star is going on with her life and has been snapped by paparazzi quite a lot lately.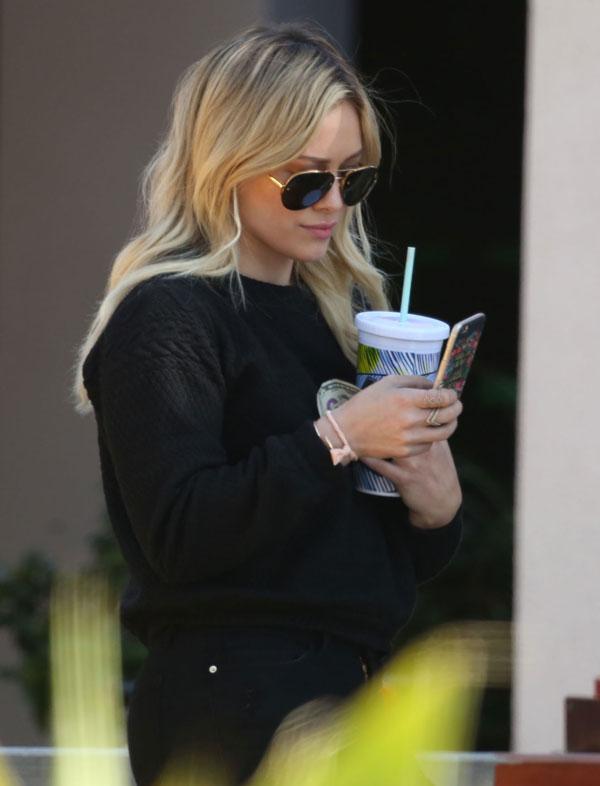 That probably has a little something to do with Hilary's April 2015 Cosmopolitan cover story, in which she openly discusses her relationship with her estranged husband—and also comments on her past with Aaron Carter.
Article continues below advertisement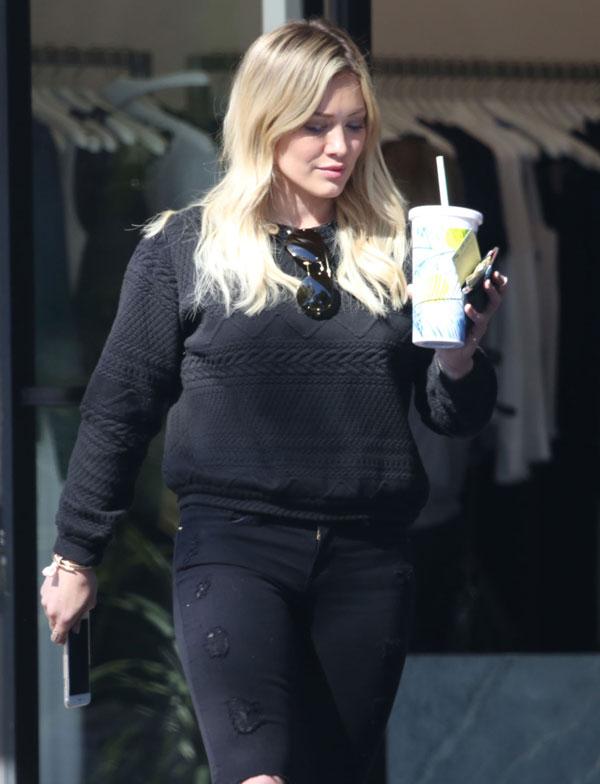 "It's ridiculous!", Hil said when asked by the mag about her ex of more than ten years professing his love for her on Twitter. Clearly that comment didn't sit well with Aaron, who took to Twitter to share his thoughts.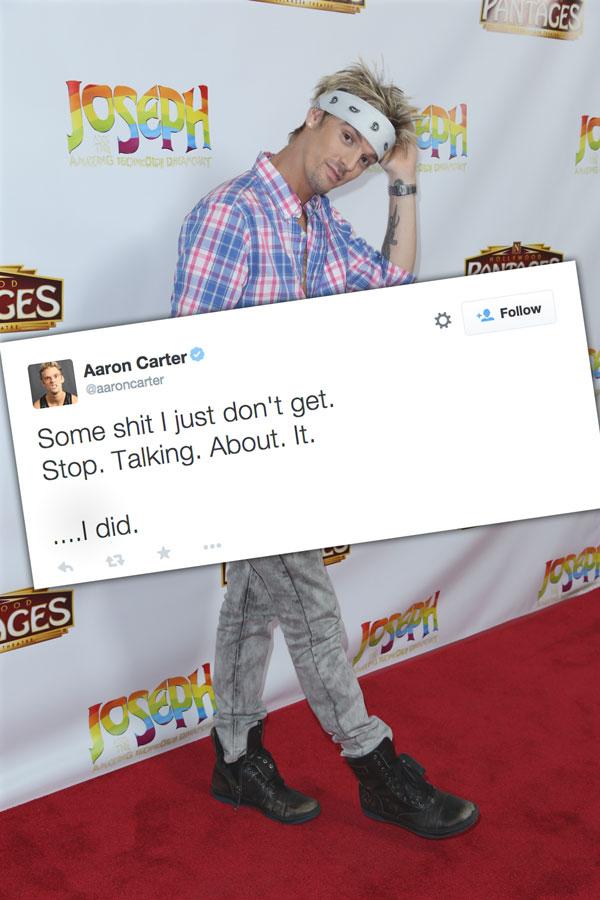 Article continues below advertisement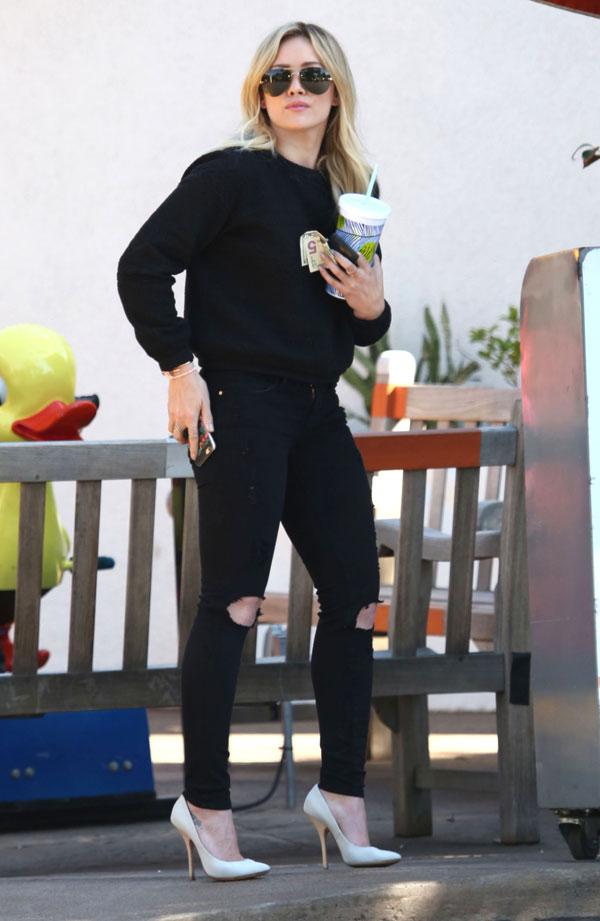 But Aaron's comments aside, Hilary also took to Twitter to thank her fans for the support they've given her since the divorce filing happened. "Hey lil tweety birds. Ya brighten my day! Every last one of Ya. Through thick and thin it seems your all ways Pullin for me❤️," she wrote. We'll just ignore those grammatical errors and typos...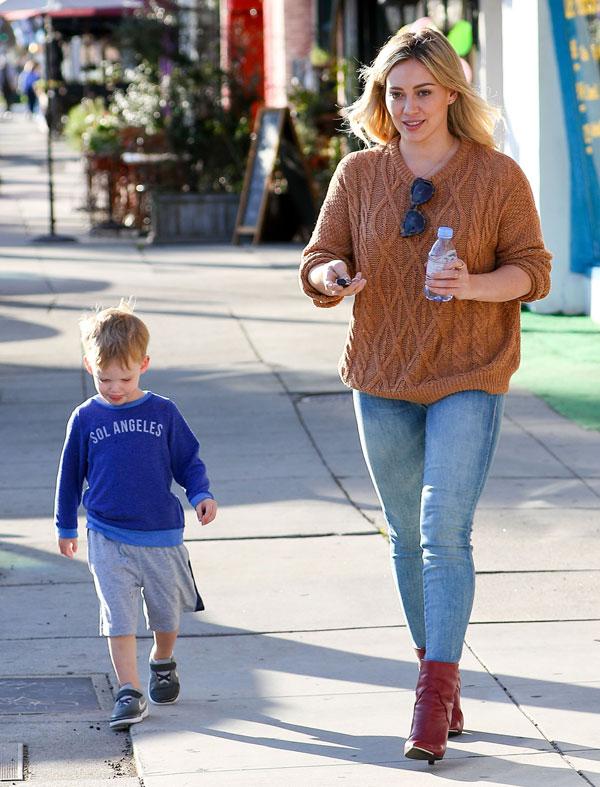 Aside from being mom to her adorable almost three-year-old son, Luca, Hilary's next project is Younger, a new show on TVLand in which she plays a stylish account executive in NYC. The show's creator is Darren Star, the same guy who did Sex and the City!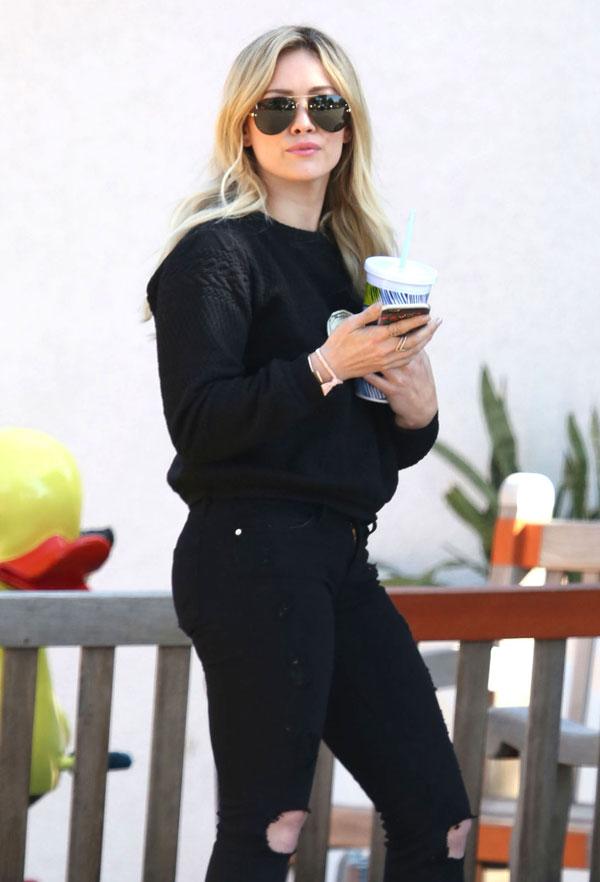 You can watch Hilary in Younger when it premieres March 31 on TVLand, but in the meantime, keep an eye on Hil's Twitter, as another subtle jab at Aaron is basically inevitable at this point.
What do you think of Aaron's comments about Hilary? Are you excited for Younger? Tweet us @OKMagazine.