PHOTOS
Hilary Duff Looks Like A Whole New Person After Undergoing Hair Transformation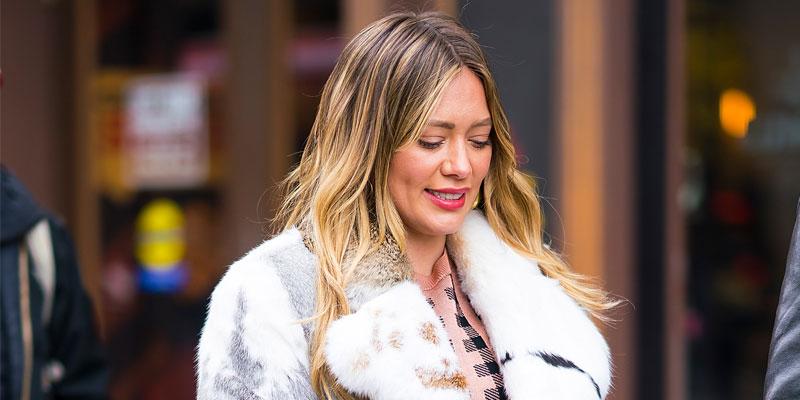 After giving birth to her little girl, Banks, less than a month ago, it seems like Hilary Duff is ready for even more of a change. On Monday, November 26 the star was seen walking out of LA's well-loved Nine Zero One hair salon with her daughter in hand, rocking a brand new hair style. Scroll through to get all the details!
Article continues below advertisement
After documenting her hours-long hair transformation from a dirty blonde to a bleach blonde on her Instagram story, the former Lizzie McGuire actress shared the end result.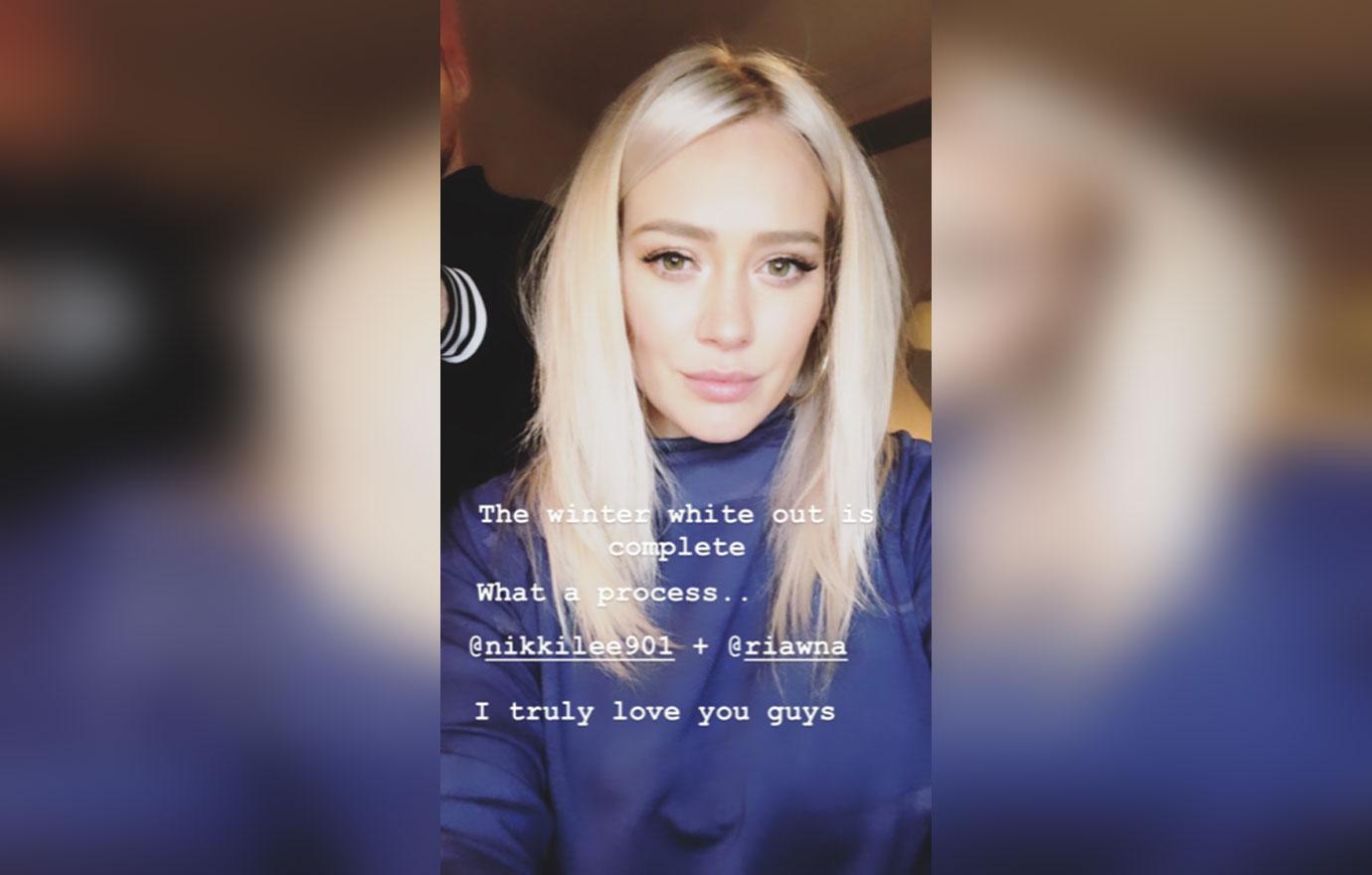 ''Twas a long long day but the mission was accomplished," Hilary captioned her post. While the 31-year-old seemed tired from the long day, she seemed to love her new look and so did her older sister, Haylie Duff, as she commented, "Pretty!'
Article continues below advertisement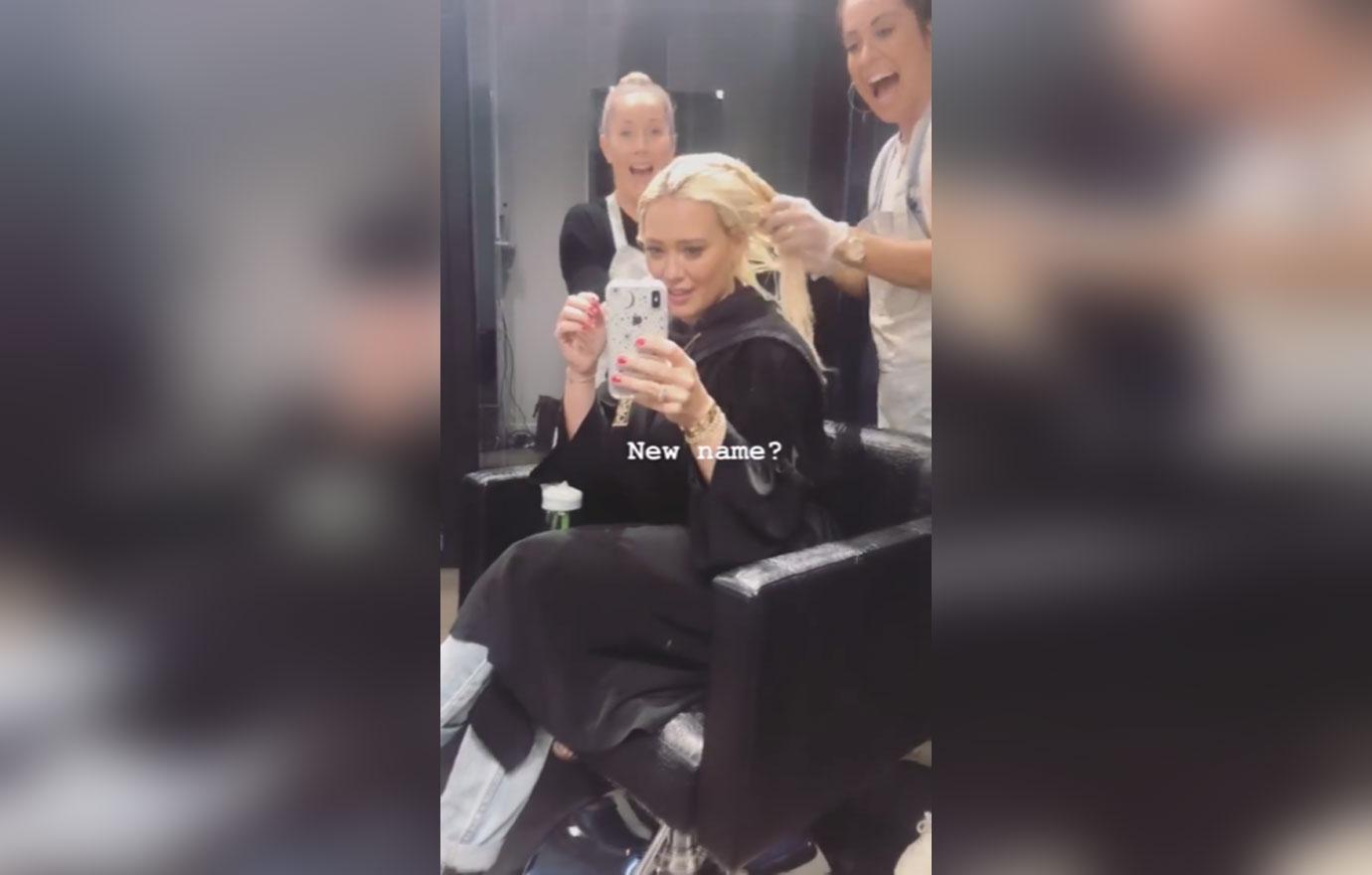 Before she saw the end result, the actress shared her first glance. Hilary said in shock after seeing her new look for the first time, "Oh my god, this is crazy, guys! Wow! Who is this person?"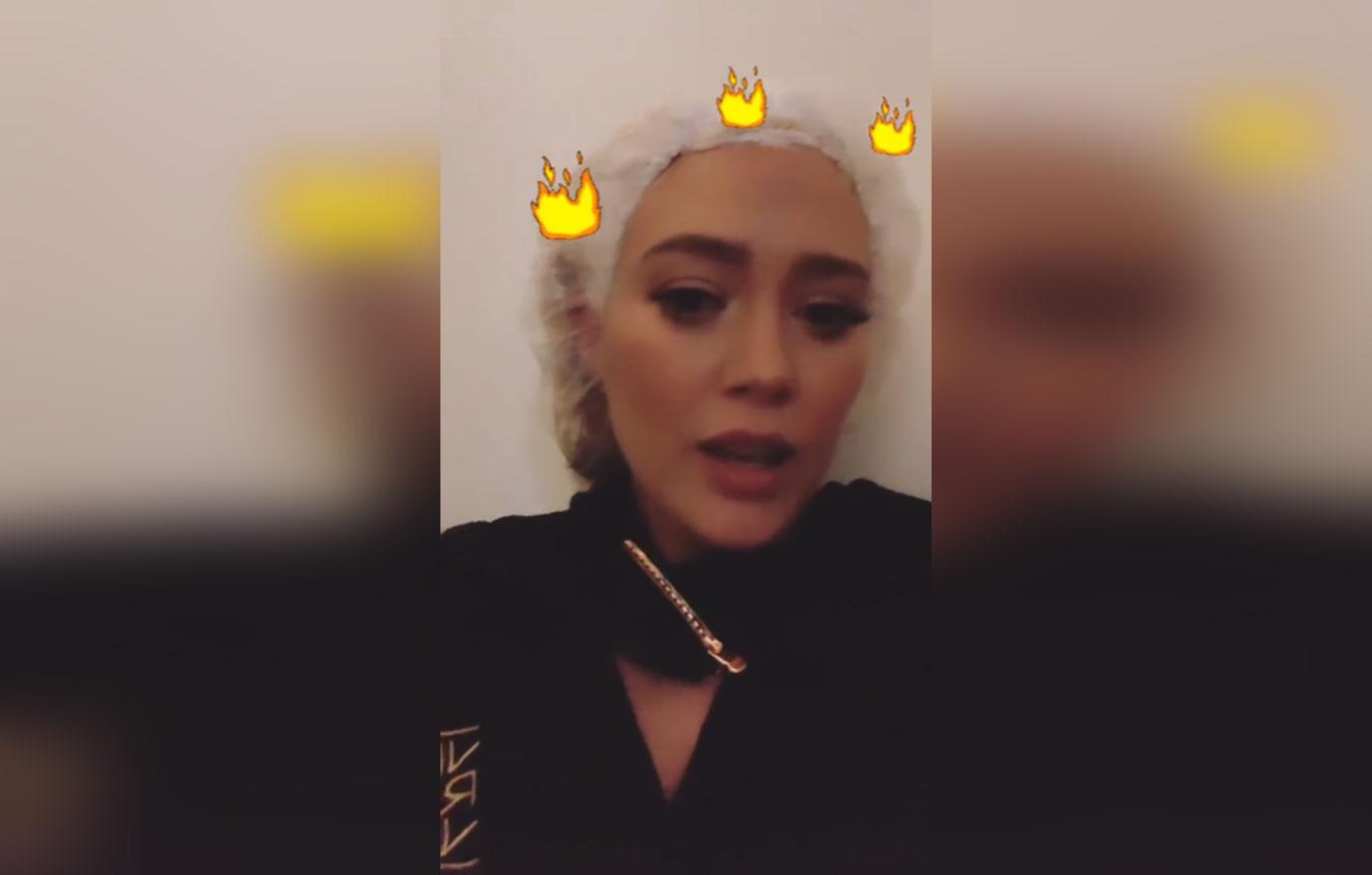 "Guys this feels like hot flames on my head. Whoever bleaches their hair all the time knows what I'm talking about, this is horrible. The hot flames are out of this world," Hilary said as she let the bleach set in her locks.
Article continues below advertisement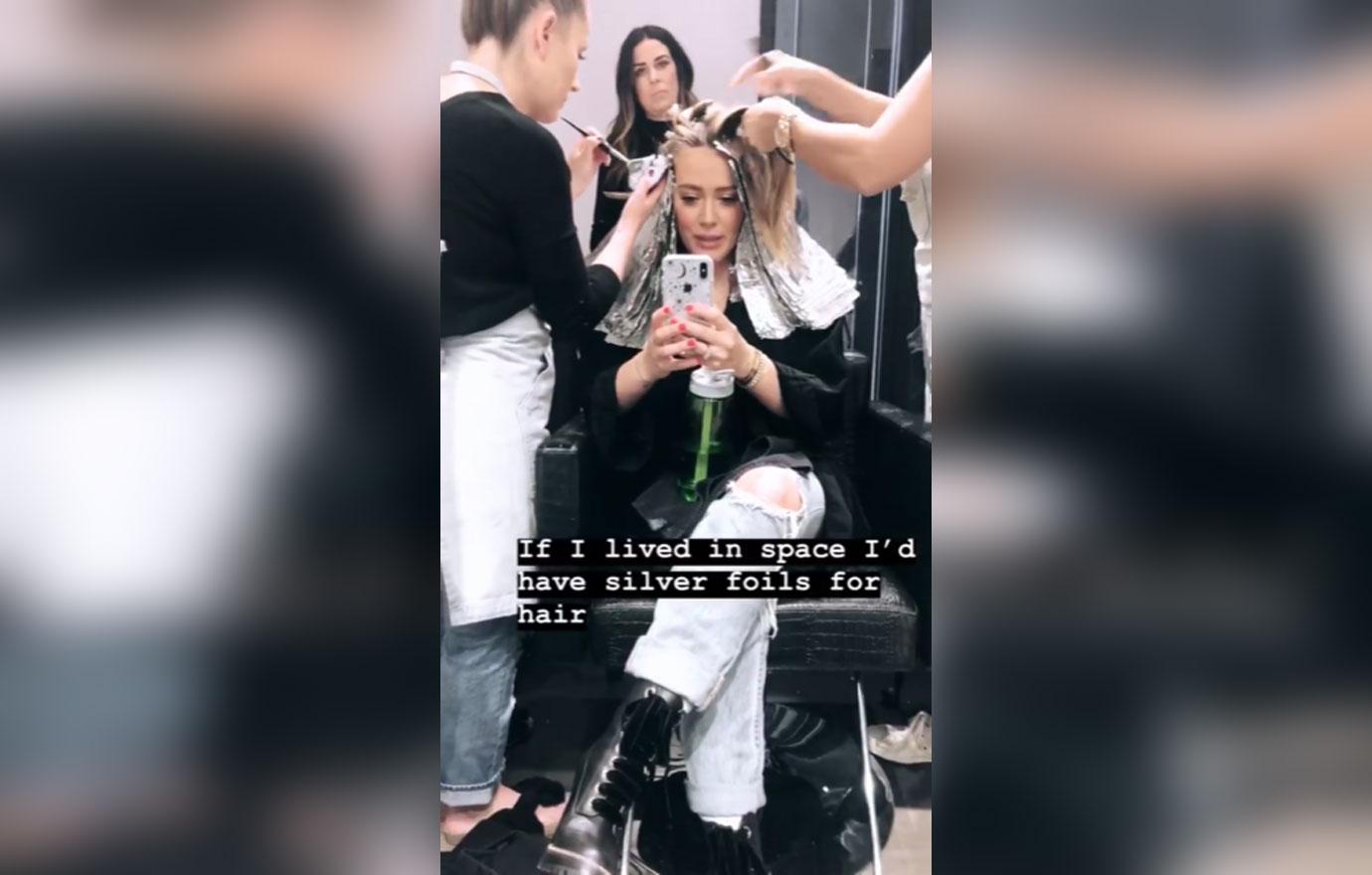 While the hair transformation took almost all day, the actress' hair team still had some laughs. "You guys must really love me, hey? Because this process is horrible! Geez!" the star said.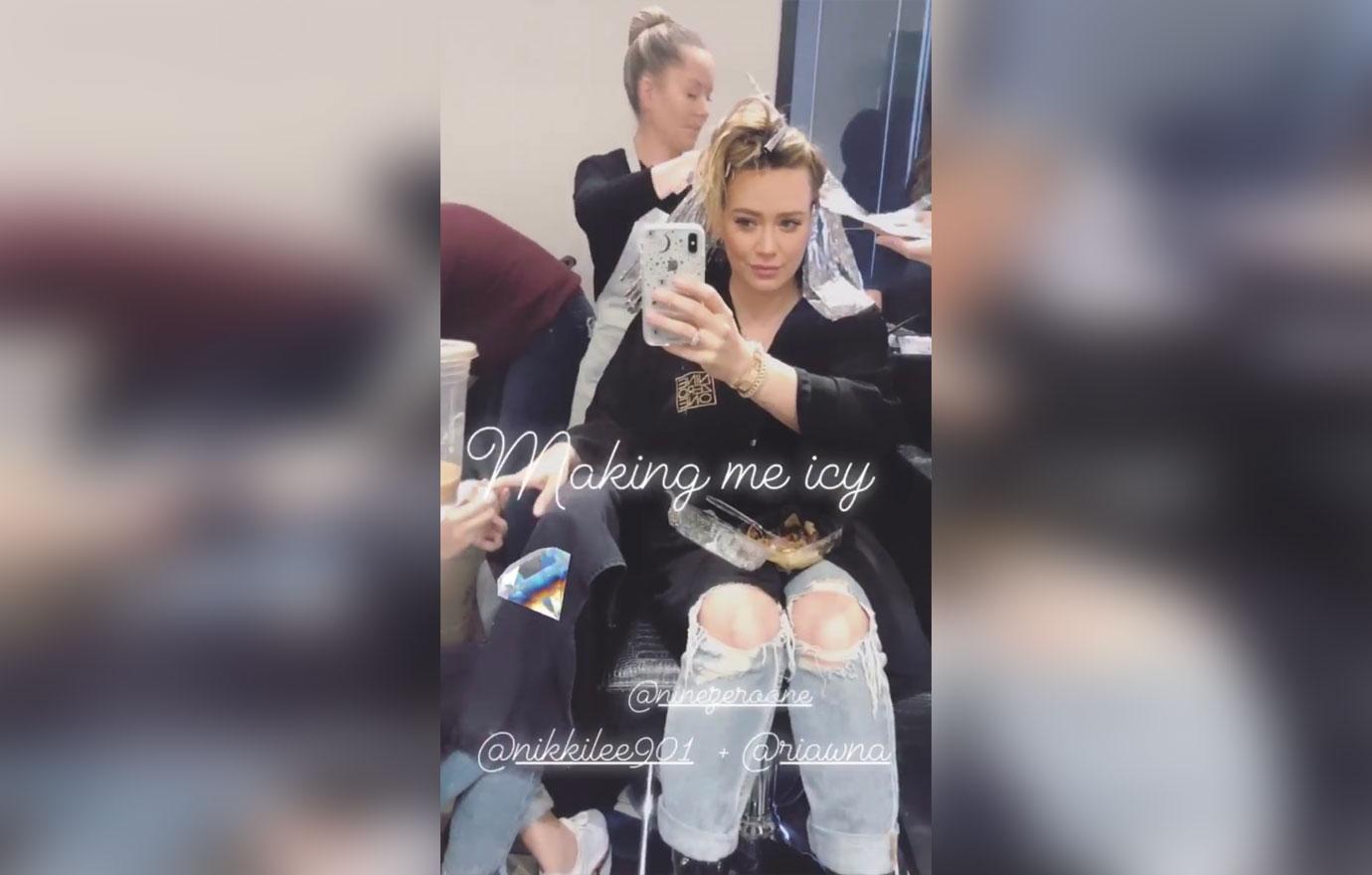 What do you think of Hilary's new hair? Let us know in the comments!