PHOTOS
Hollywood's A-listers Have A New Toy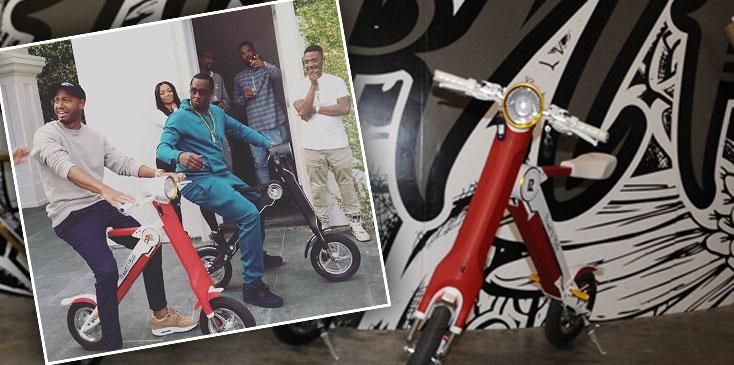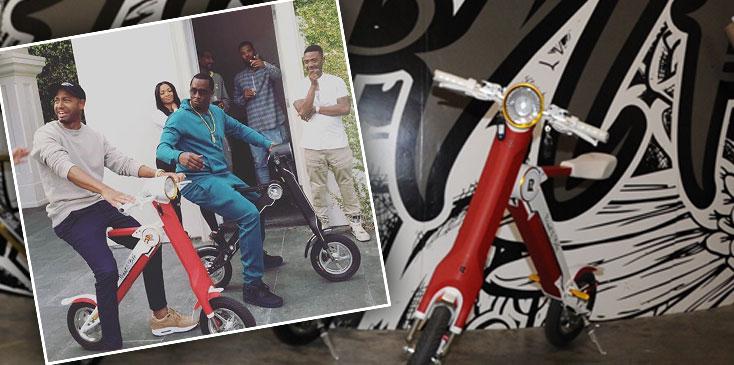 Forget hoverboards, Hollywood's A-listers have a new toy.
Article continues below advertisement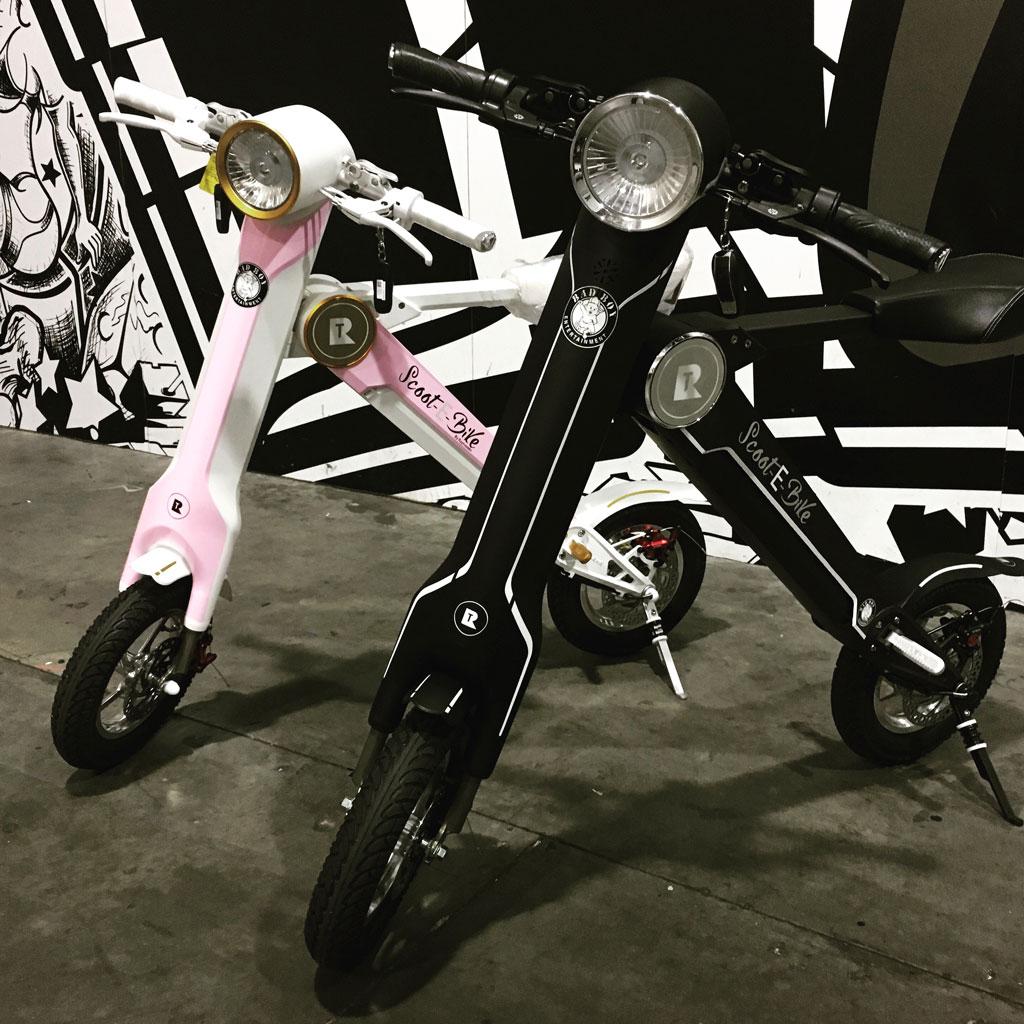 It's ScootEBike, the brainchild of a digital company called Raytroniks, that's becoming all the rage in the celeb world.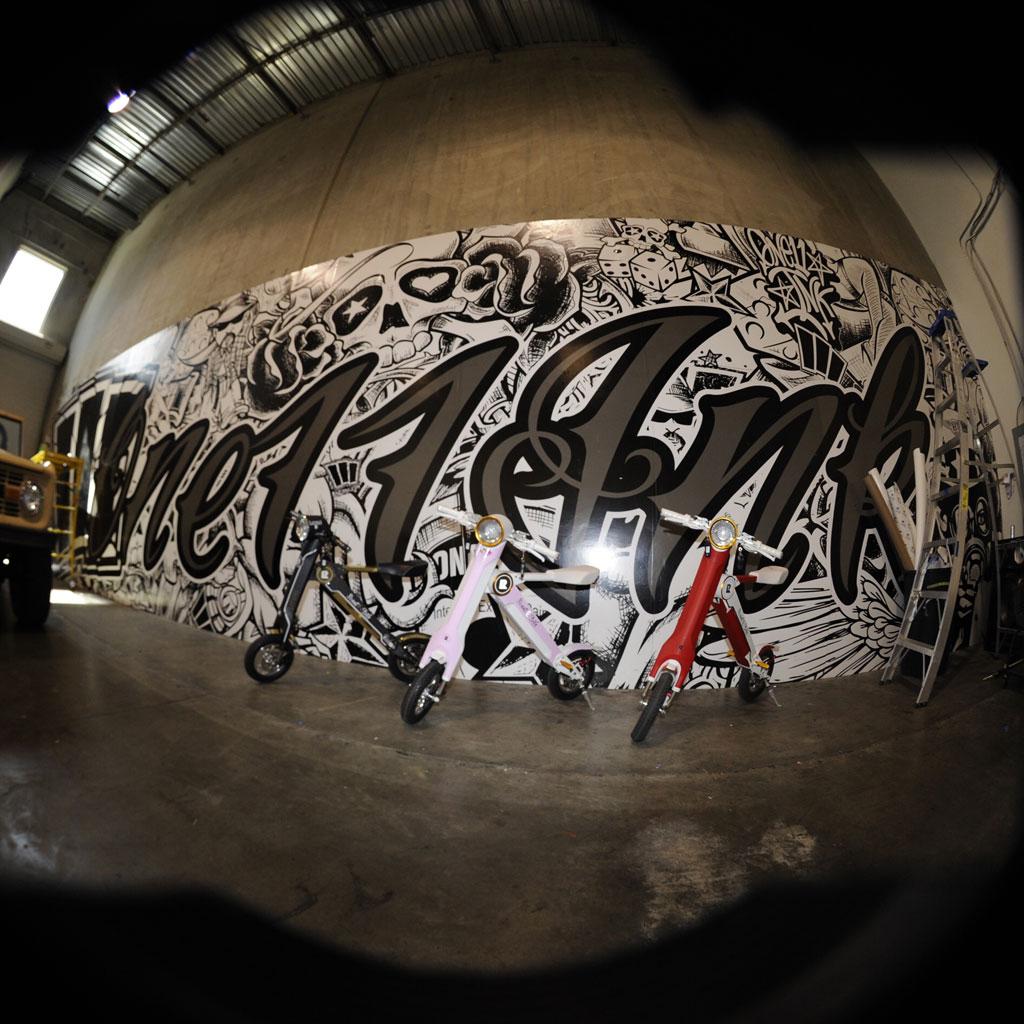 And it's a futuristic fun ride!
Article continues below advertisement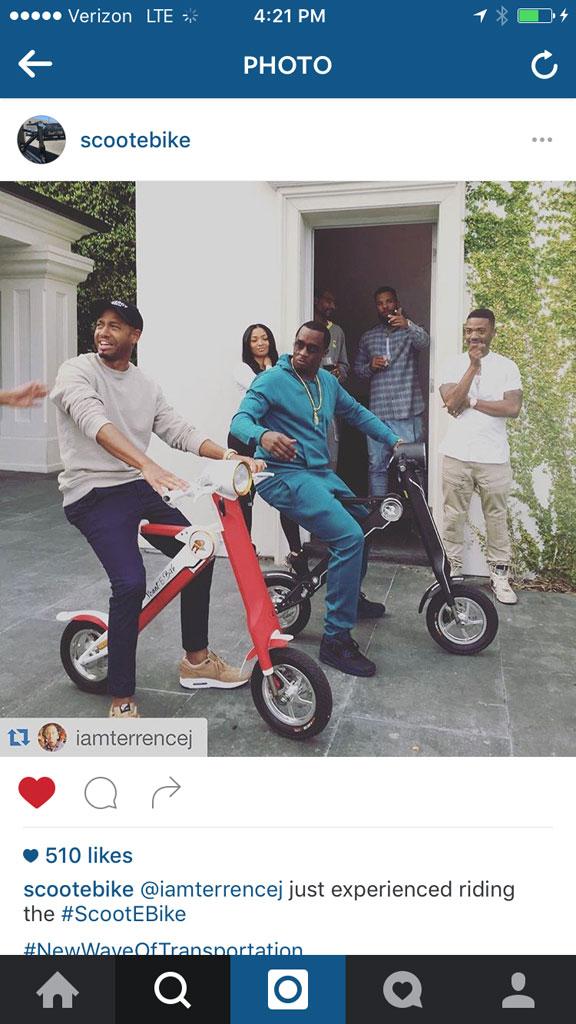 Celebs who are already playing and buzzing about it include Puff Daddy, Snoop Dogg, Ray J and Soulja Boy – all taking a spin on the fancy bike that comes with a twist. The ScootEBike is an electronic bike with no pedals!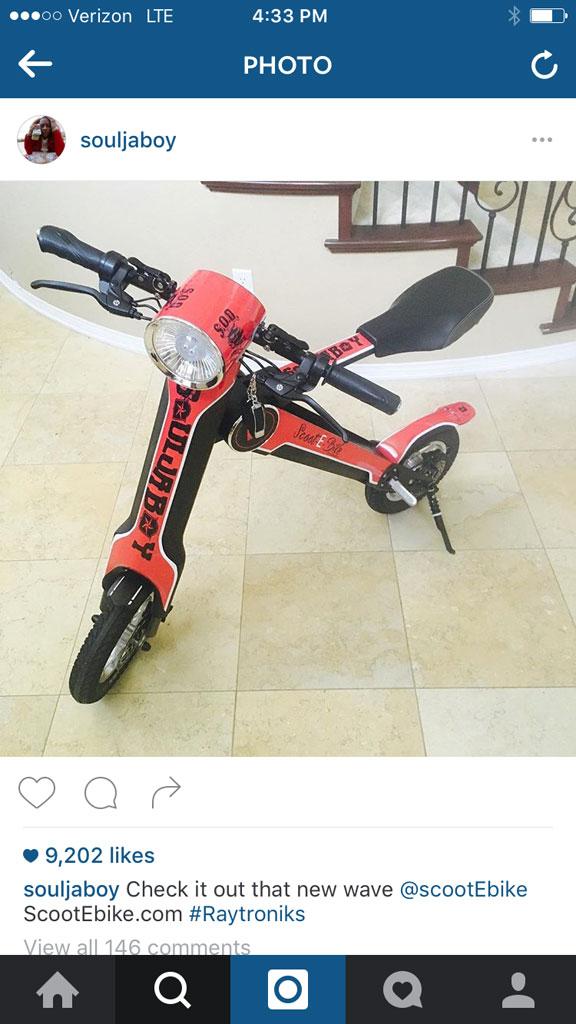 Raytroniks is a new digital lifestyle company that's introducing America to this new wave of transportation. And this isn't your grandmother's scooter.
Article continues below advertisement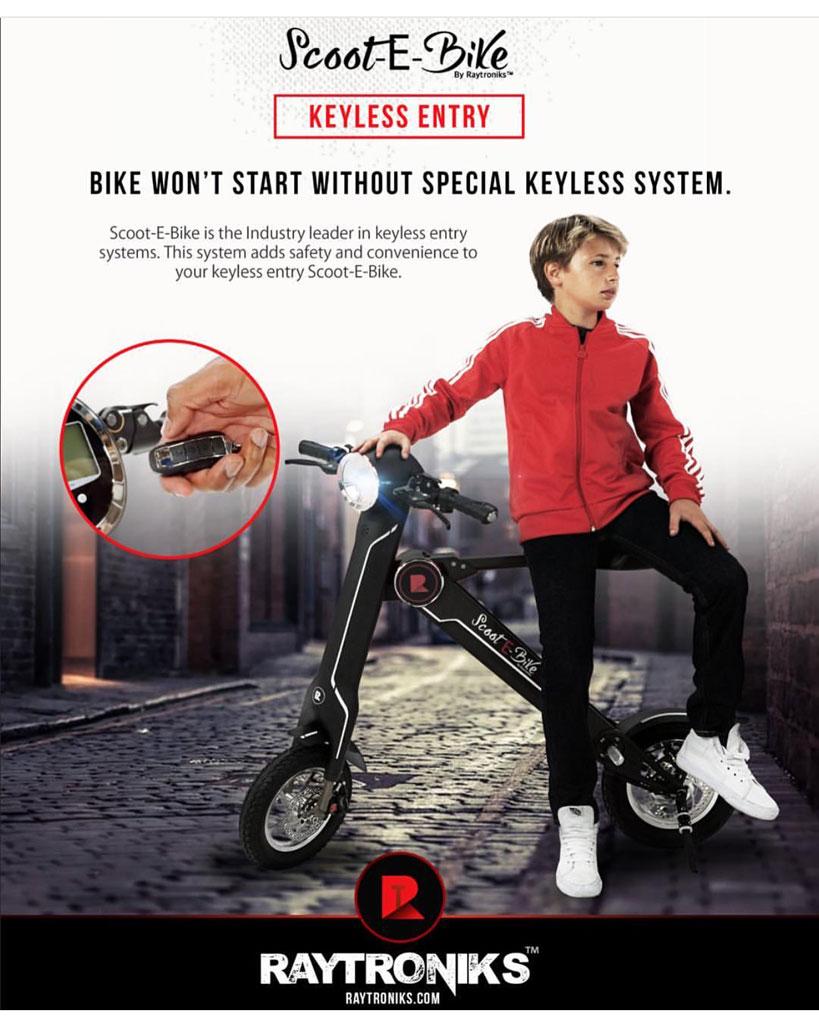 The EBike goes under 30 mph and comes equipped with Bluetooth and speakers to play your music, a USB outlet to charge your personal device, a keyless system, is carbon emission free, and battery operated and rechargeable.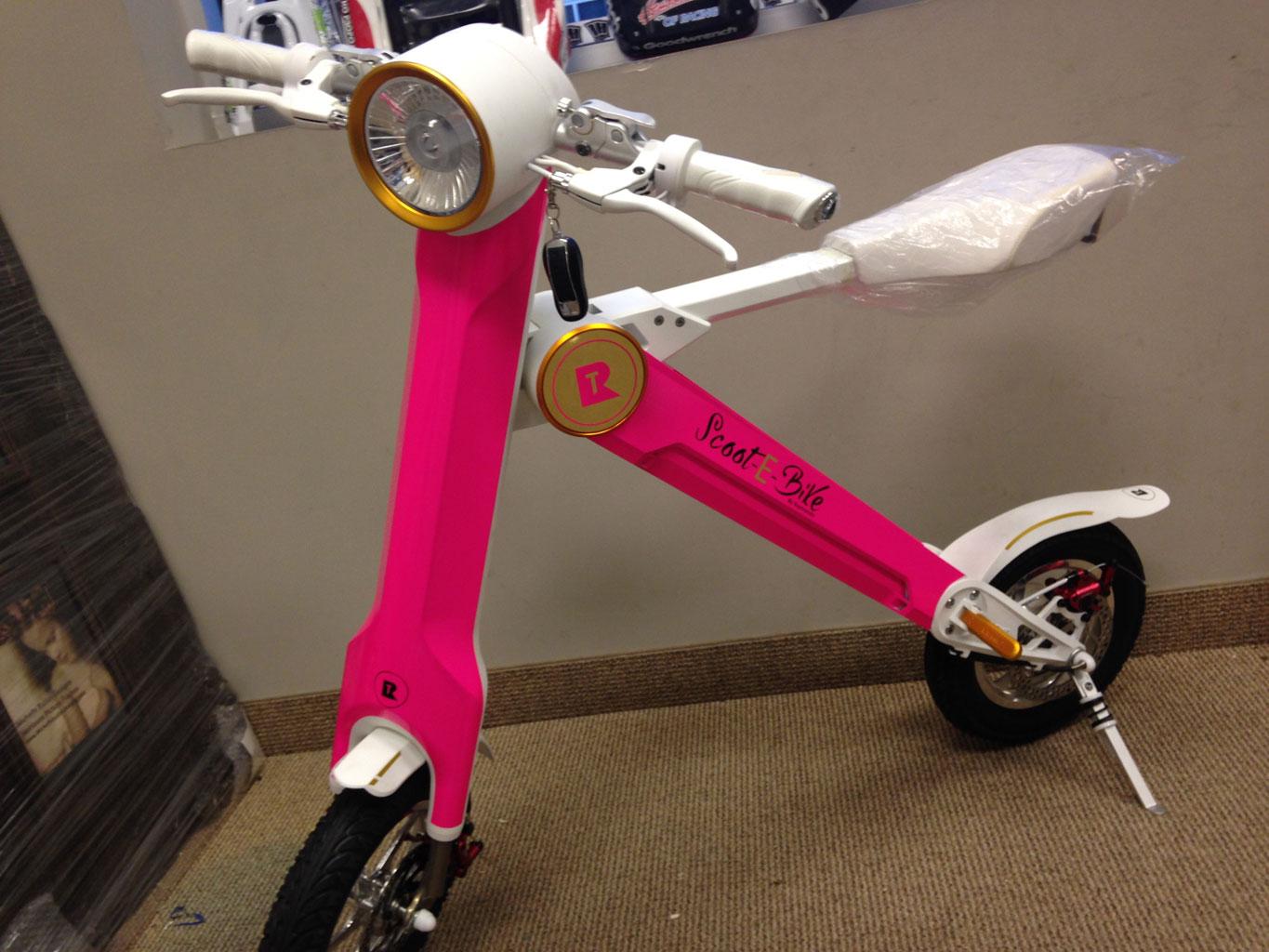 Other celebs who already have the bike also include Chris Brown, The Game and many more.
The ScootEBike store located at 7600 Melrose Ave., Los Angeles, CA 90049 opens to the public April 1 -- and will have ScootEBikes in stock!