PHOTOS
OK! Exclusive: 'Hot Felon' Jeremy Meeks Gets Hot & Heavy With New Girlfriend Days After Leaving His Wife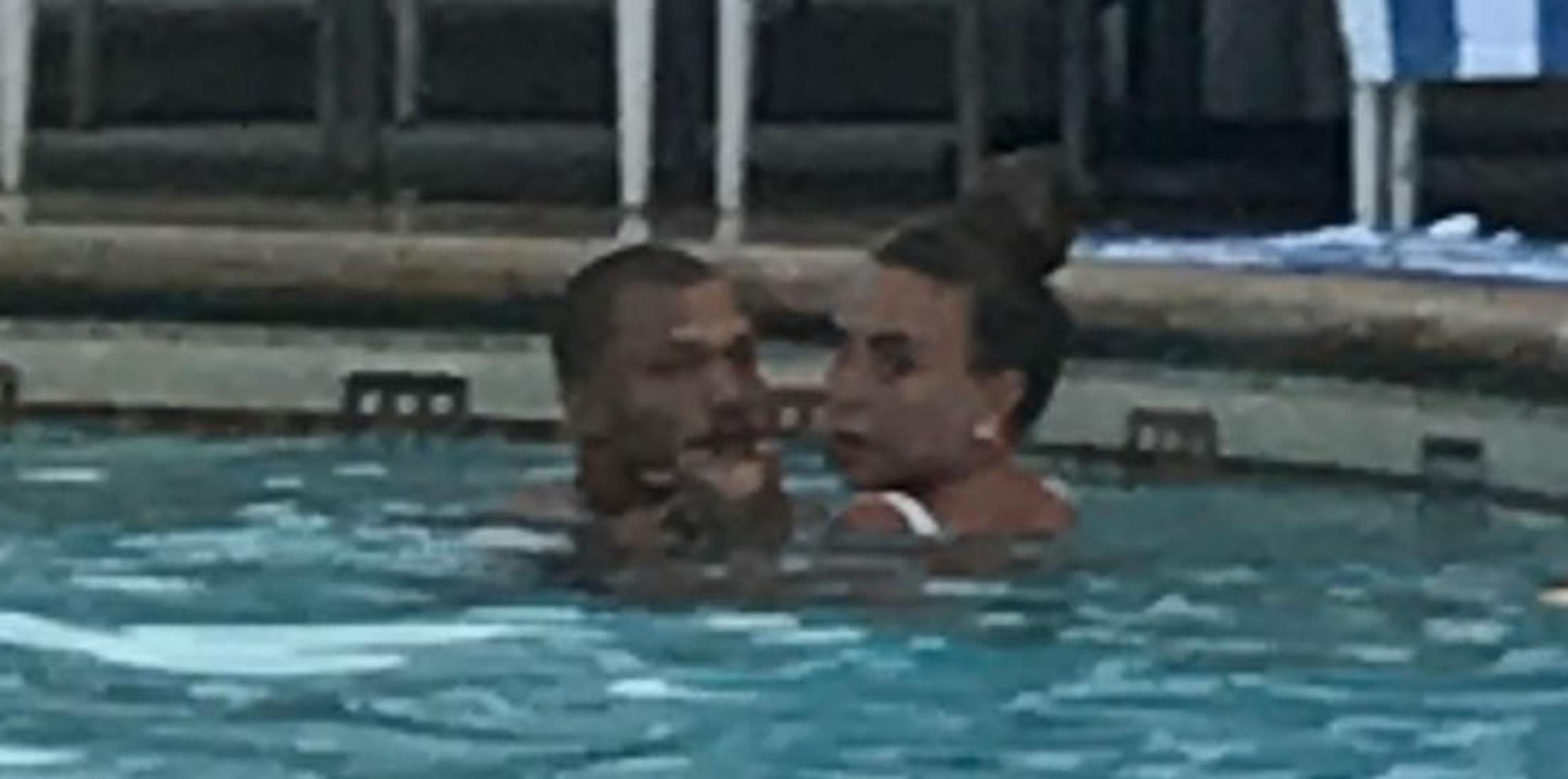 Married model Jeremy Meeks, a.k.a. "hot felon," was spotted in a Los Angeles pool getting hot and heavy with his new girlfriend and Topshop heiress, Chloe Green, just days after filing for separation from his longtime wife Melissa Meeks, OK! can exclusively reveal.
Article continues below advertisement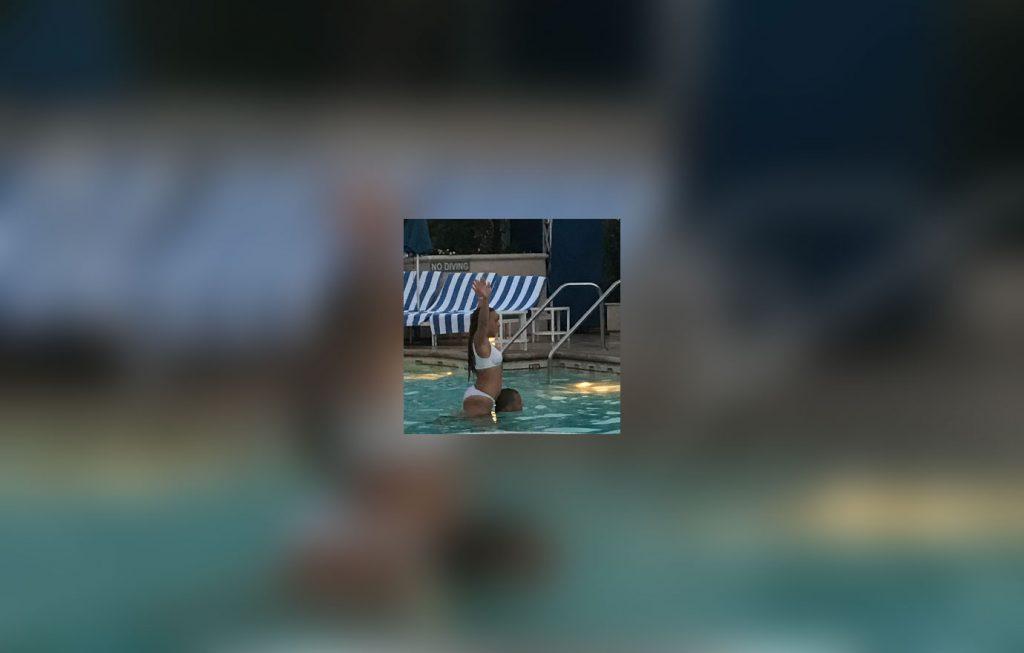 On Thursday, the 33-year-old hunk appeared to not have a care in the world as he put on a steamy show with Chloe, kissing and fondling her in front of shocked guests, said an eyewitness. The daughter of billionaire Sir Philip Green, 26, even announced she was planning to get a tattoo on her privates in honor of her new beau, featuring the words 'Can't Stop Won't Stop'.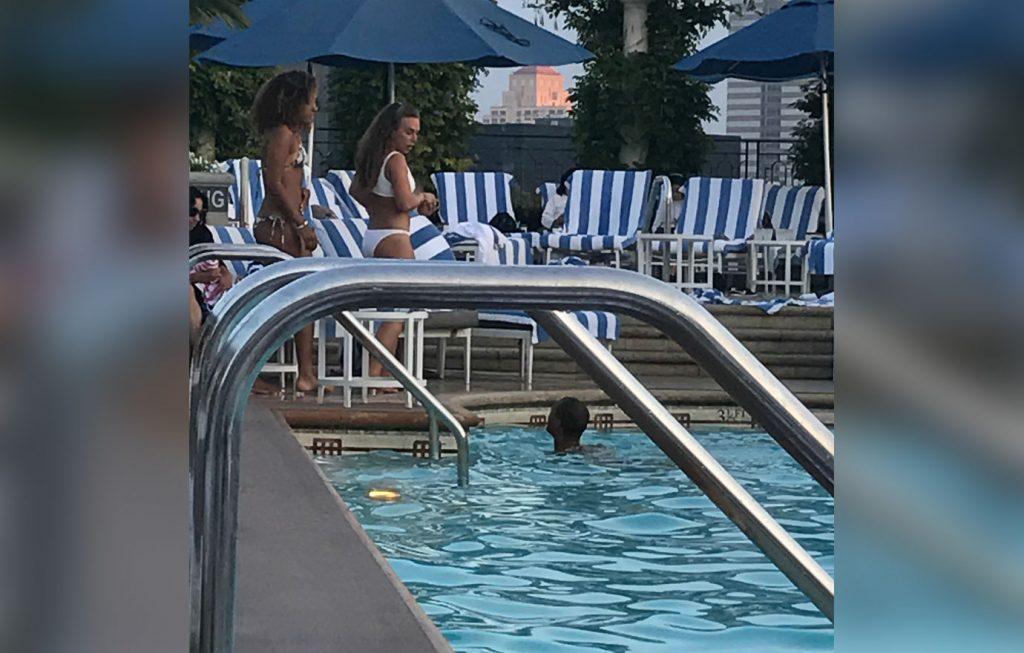 An eyewitness exclusively told OK!: "Chloe was really flaunting it, she wouldn't put Jeremy down and he couldn't keep his hands off her. She called him 'baby' during every sentence as they giggled and touched each other for over an hour. It's clear she likes a bit of rough as he belched in her face more than once and all she did was laugh and throw her head back, apologizing to a young girl in the pool for his uncouth behavior."
Article continues below advertisement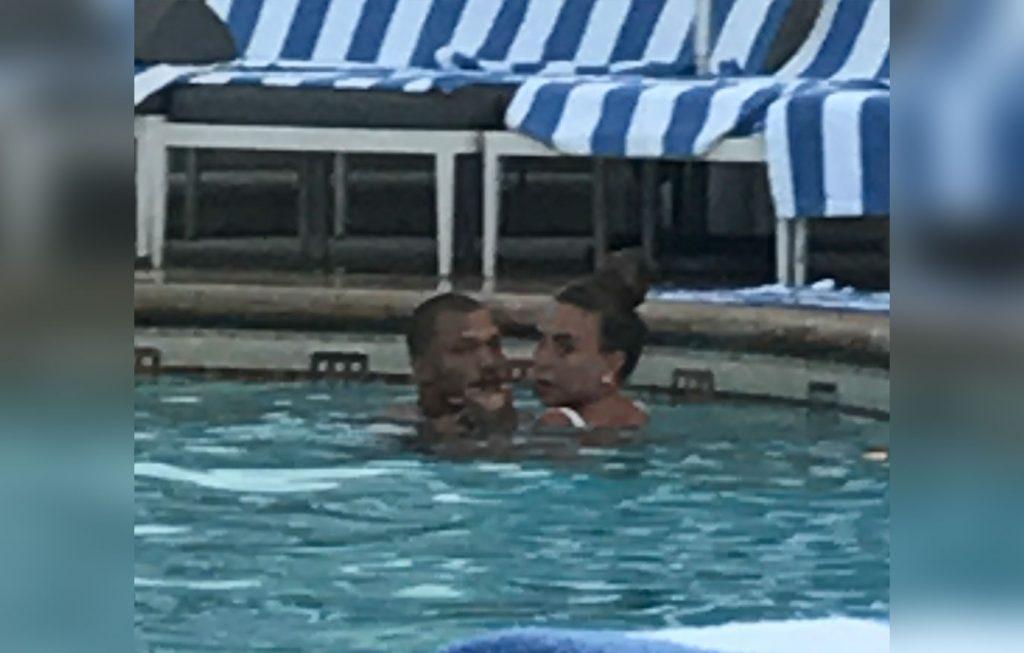 "They were talking loud enough for all of the guests to hear and she revealed she's getting a tattoo with the words 'Can't Stop Won't Stop' along her bikini line, while they joked a friend should have 'Chloe and Jeremy' inked on him," said the source. "Neither of them seemed to have any remorse over the fact their affair ripped his marriage apart. It was shocking, especially when he has a child with his estranged wife."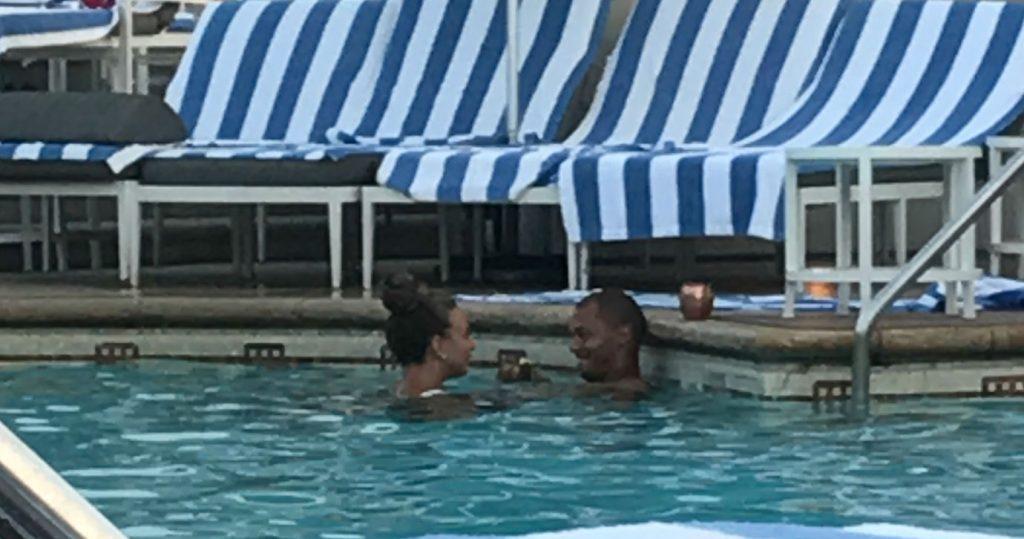 As OK! readers' know, Chloe found herself at the center of the scandal after being snapped kissing the married 'Hot Felon' on a yacht last month and has been hiding out with Jeremy ever since.
Article continues below advertisement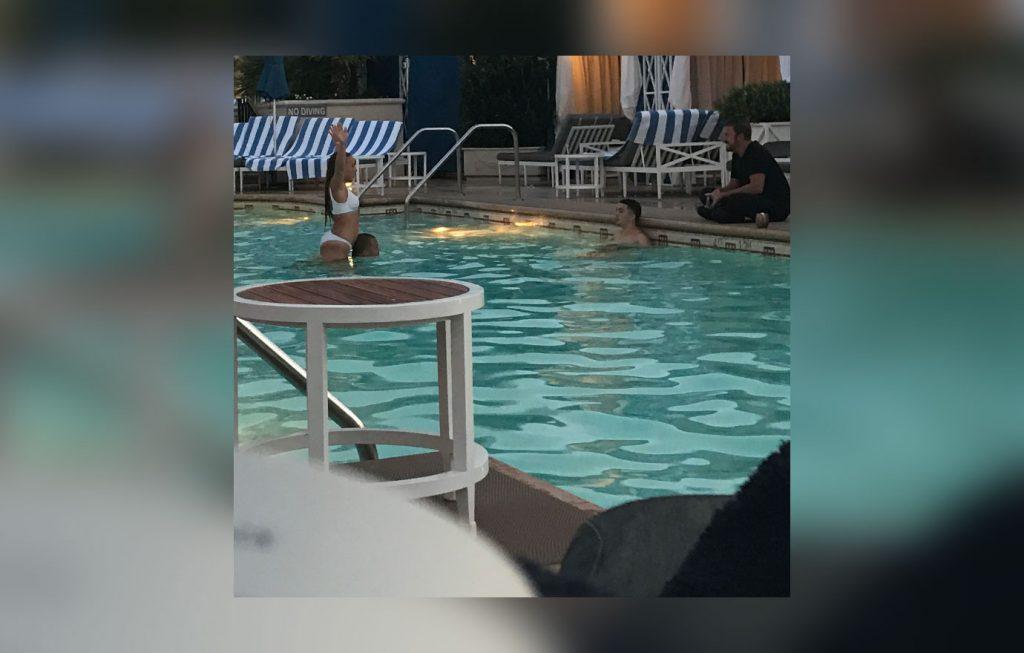 According to the source, "The pair have been staying at the hotel for the week, where rooms cost upwards of $860 a night after Jeremy was kicked out of his modest family home in Stockton, California."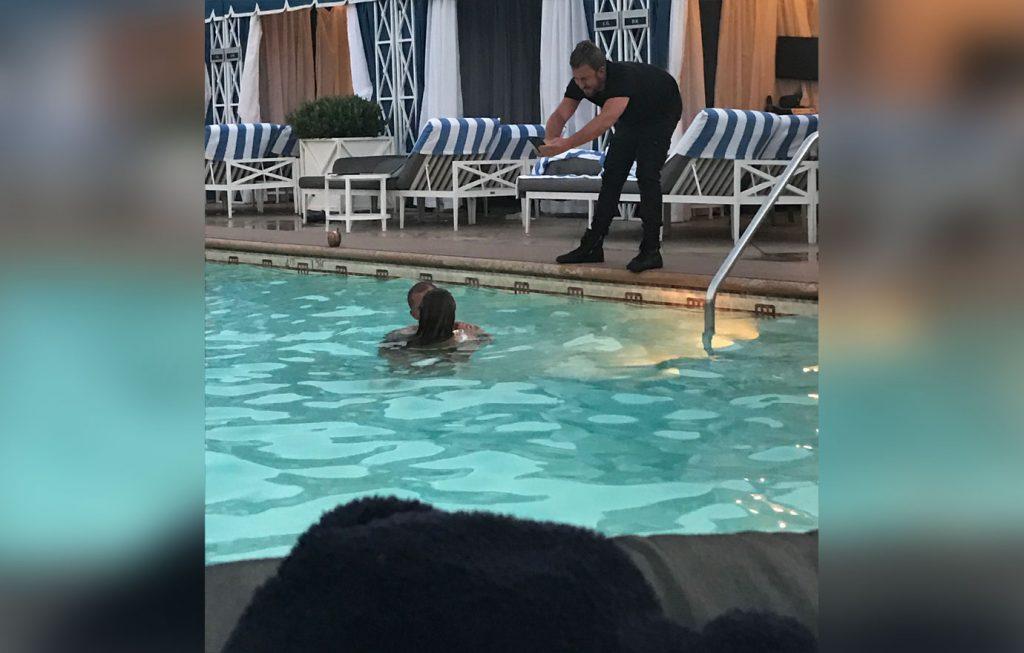 The pair's mutual friend, fashion photographer Jim Jordan, later joined the two and even snapped a pic of them as they shared a passionate kiss in the water. According to the eyewitness, the trio chatted about their recent holiday and clubbing before moving to the hot tub where the couple carried on kissing in the moonlight.
Article continues below advertisement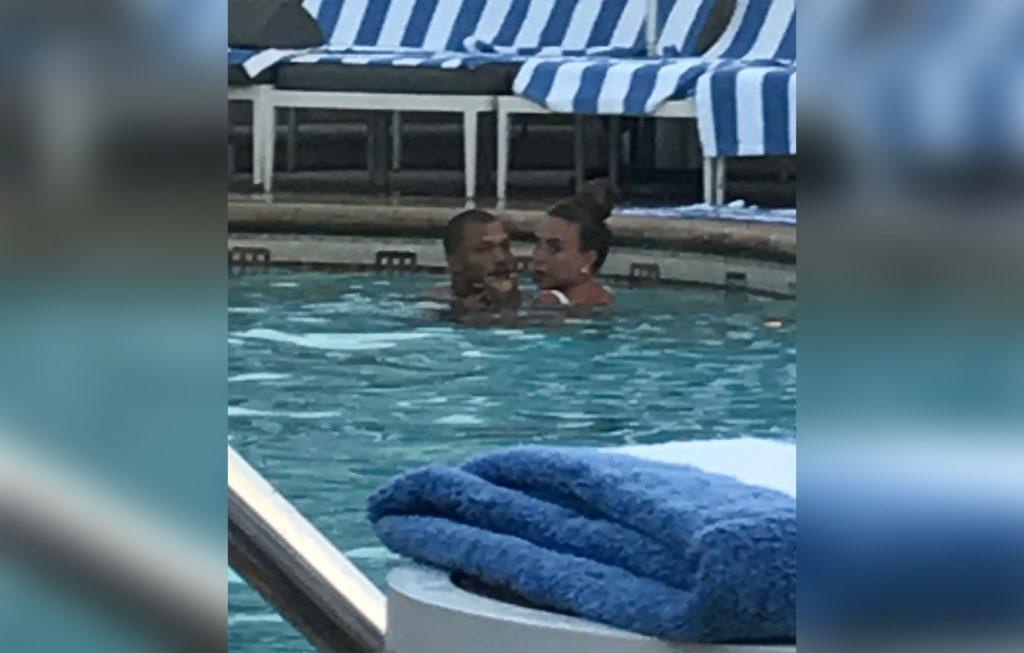 Surely these new images will only lead to further embarrassment for Jeremy's estranged wife Melissa, with whom the model shares a young son, after she recently revealed it felt like a 'plunged a dagger through her heart,' following the release of the first images of him and Chloe.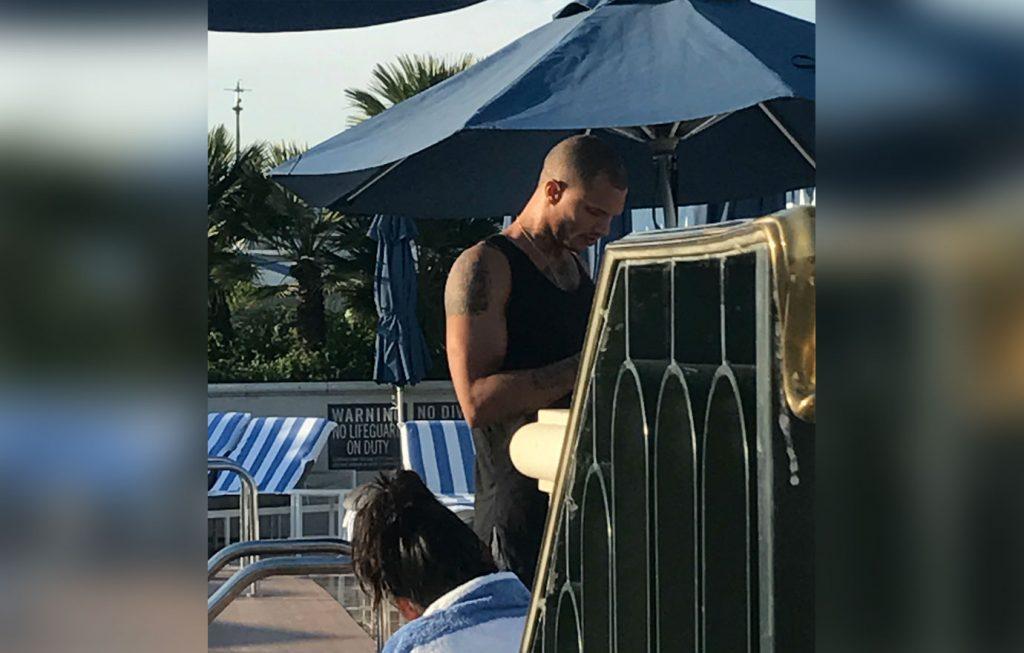 What do you think of Jeremy and Chloe's behavior? Sound off in the comments!