PHOTOS
Body Of Work: OK! Reveals How Cindy Crawford Stays In Tip-Top Shape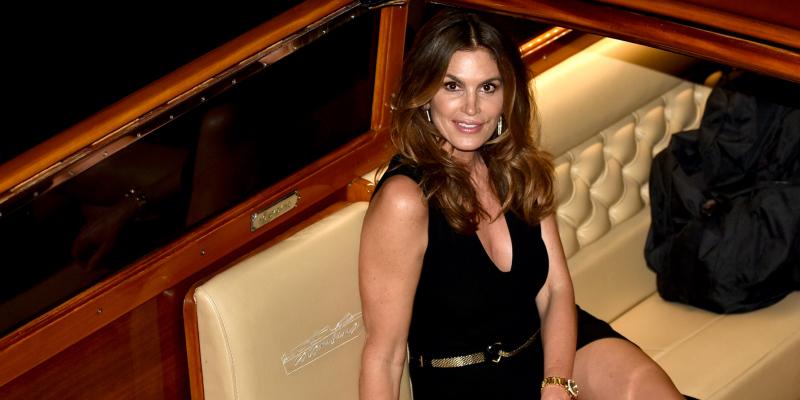 It's hard to believe it's been 35 years since Cindy Crawford made her debut in the modeling world. Since then, the 54-year-old runway legend has barely aged a day. "There are no secrets," Cindy's said of her impossibly youthful looks. "I work out and I don't eat crap." That means no fad diets and no gimmicks: The 80's and 90's runway star shoots for at least three days of exercise a week, and sticks to a healthy eating plan that allows for occasional indulgences. "I always say I'm 80 percent good, 80 percent of the time," she revealed. "That's achievable."
Article continues below advertisement
Get Moving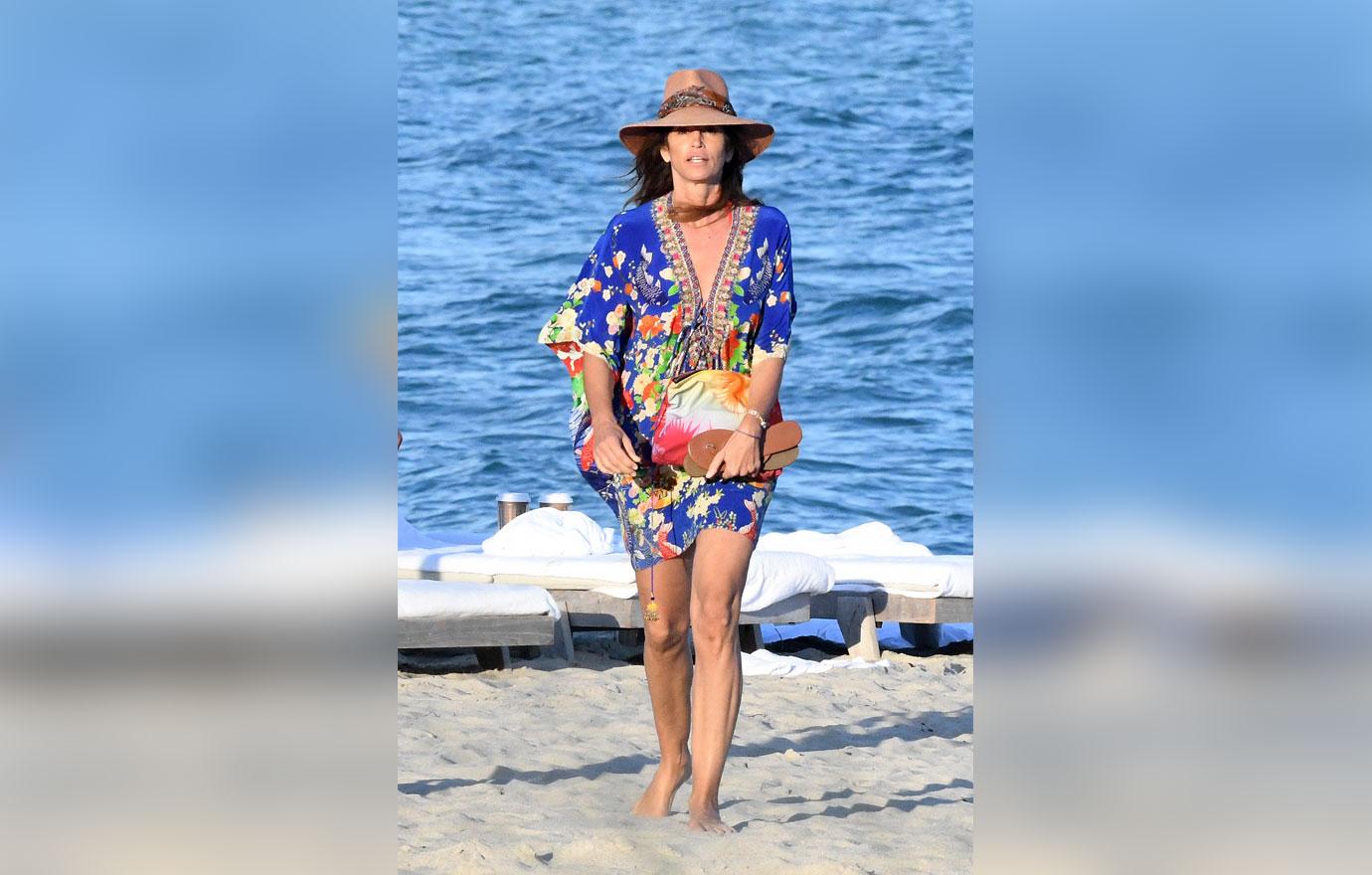 "We get stuck in this idea that if we can't work out for a whole hour, then it's not worth it. That's not true — 10 minutes is better than nothing," shared Cindy, whose active lifestyle has resulted in a flawless figure. "It doesn't matter what it is, just do something!"
Light & Fresh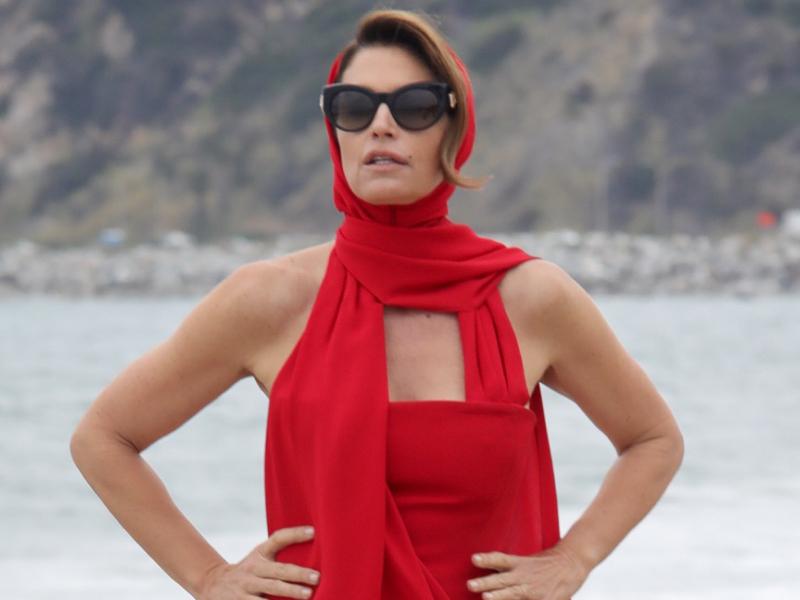 Cindy likes to kick off each morning with a green tea, followed by an energizing smoothie packed with milk, banana, a cup of spinach, mint, cacao, green powder and protein powder. It's really important to start the day out right," dishes the mom of two (she shares Presley, 21, and Kaia, 18, with husband Rande Gerber, 58)."If you begin with a good foundation, it sets you up well."
For lunch, the brunette beauty usually whips up a leafy green salad topped with fish or chicken — capped off with a sweet treat. "At the end of lunch, I always have a small piece of dark chocolate — it tells my body that I'm done with my meal," she explained. "In my experience, if you're craving something and deny yourself, you wind up eating five other things, and then you eat the thing you're craving anyway."
In the afternoon, Cindy enjoys a small snack — "It's always protein-heavy, like almonds, an apple and a slice of cheese or hummus with celery," she's said — followed by a nutritious dinner with her family. "We'll all have something like salmon, salad and grilled asparagus," she said. "The more you eat healthy, there you want to do it because you feel better."
Article continues below advertisement
Winning Combo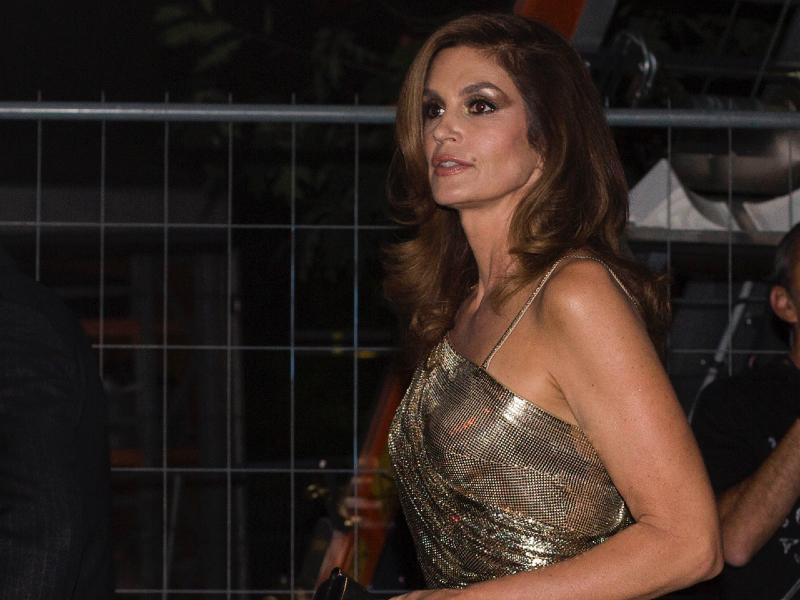 To maintain her toned physique, Cindy combines 20 minutes of cardio with longer strength-training sessions. "Sometimes the cardio is jumping on a trampoline, using a treadmill or elliptical, or running," she's said, adding that she'll also listen to an audiobook while running up and down the stairs. "Then I do anywhere from 30 minutes to an hour of old-school lunges, weights, squats and biceps curls." Once a week, she'll go on a hike with a pal. "Exercise and girlfriend time — it's the best multitasking!"
But thee most important thing, says Cindy, is balance. She adds, "I don't want to be one of those people that's like, "Oh my god, I missed my workout, I'm so stressed about it,' or 'Oh my gosh, I had a piece of birthday cake," she shared. "We all know the things we need to do: Get enough sleep, drink water, don't smoke." The trick, she adds, "is doing it consistently."
Article continues below advertisement
Like Mother, Like Daughter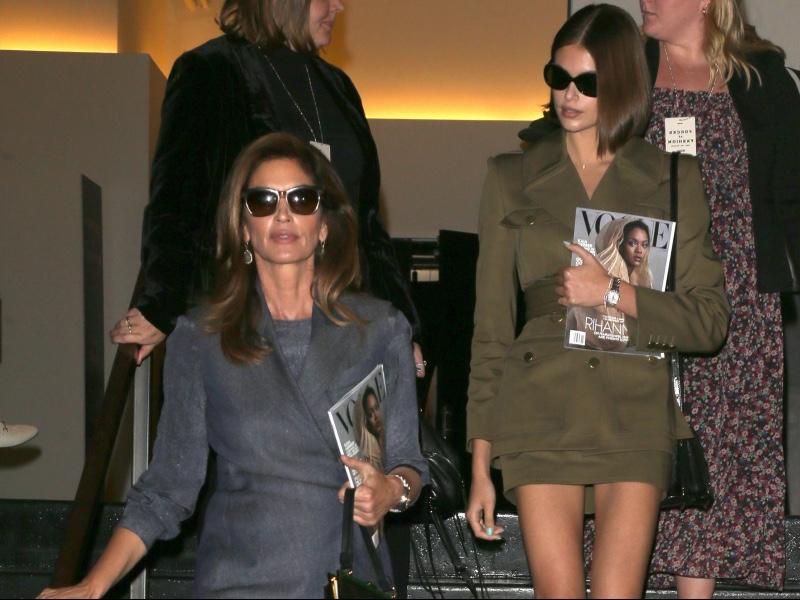 When it comes to strutting her stuff on the catwalk, Cindy's model daughter, Kaia Gerber, learned from the best. And the same goes for her super active lifestyle. "She's grown up seeing how I take care of myself," Cindy's said of Kaia. "She's seen me going to bed early if I have an early call the next day or waking up early to squeeze in a workout."
Article continues below advertisement
A Chip Off The Old Block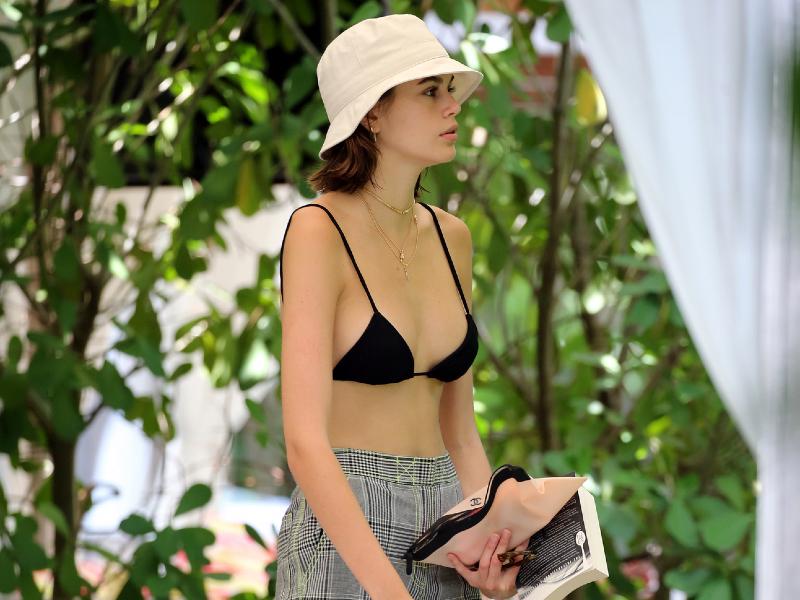 Though Kaia isn't as restrictive with her diet— pasta and ice cream are her faves!— she offsets indulgences with regular sweat sessions with trainer Kirk Myers at his famous DogPound gym in West Hollywood. (Think: high-intensity strength training and boxing moves.) While working out has done wonders for her body, Kaia's confessed that it's also helped keep her sane during quarantine, writing on a recent Instagram post, "So grateful to be able to stay active during this time."