PHOTOS
How Stars Spend Super Bowl Sunday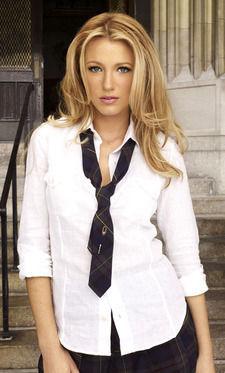 Celebrities love the Super Bowl.
Inkheart star Brendan Fraser tells me he can't get enough "buffalo wings and suds" while Gossip Girl's Blake Lively calls out "nachos and hot dogs" as her favorite indulgences during the big game.
This will be Slumdog Millionaire star Dev Patel's first Super Bowl. Will he watch? "I guess I will, if you want me to," he tells me. What will he eat? "I love my popcorn, and a good hot dog," he tells me. "A big, fat, juicy hot dog because I'm a slumdog. Oh, that was bad."
Article continues below advertisement
How will Mr. and Mrs. Howard Stern spend the big day?
"I will get out my Terrible Towel, and that's something a Pittsburgher would know," Beth Ostrosky Stern tells me. "It's a Pittsburgh thing. It's towel that has the Pittsburgh Steelers on it. In 1981, we were all waving our Terrible Towels. Howard and I will be watching it up on the big TV, and I'll probably make turkey chili."
America's Next Top Model judge Nigel Barker won't be tuning in to watch the big game. "I don't watch the Super Bowl," he tells me. "I'm an Englishman. I'm a soccer fan."
However, Gone Country star Justin Guarini will be watching. "My favorite Super Bowl snack is either a Philly cheese steak, if I can get my hands on one, or a nice Philly pretzel with mustard – French's mustard," the season one American Idol runner-up tells me. "It's a little piece of home because I travel so much. I'll take every little piece of home I can get."
Fellow Gone Country star Richard Grieco will order pizza. "It came from it was easy to do back when we were kids, and it's always been my favorite since then."
Article continues below advertisement
What are his Super Bowl traditions?
"Well, I usually go for one thing, but if I don't go, I usually watch it by myself because I don't want any outside interference when I'm concentrating on the game," Richard says.
Of course, Super Bowl Sunday is a big day for the former 21 Jump Street star. "I watch football every Thursday night, every Saturday, every Sunday, every Monday night. Then I watch NFL Network when I go to sleep, or ESPN when I go to sleep."
Their Gone Country costar Taylor Dayne adds, "I'll lay out a table and make sure we have some beer in the house. There's been everything from nachos to tons and tons."
Ciara says, "I look forward to inviting some friends and just sitting down and watching the game."
Does Saturday Night Live star – and Bride Wars writer – Casey Wilson have any traditions?
"Oh man, I don't. Yeah, sadly. It sounds like a dumb girl – yeah, I don't know anything about football. But the truth of that matter is I don't."
Keyshia Cole seconds that thought. "I am not into football. Usually I might take my dogs Lyric, Lola and Gizmo to get groomed … or maybe clean up."
Cassie is more traditional. "I'm usually at home with my family eating junk food," she tells me.
Enjoy your Super Bowl Sunday, everyone!