PHOTOS
Get The Ultimate Abs By Following Halle Berry's Workout Routines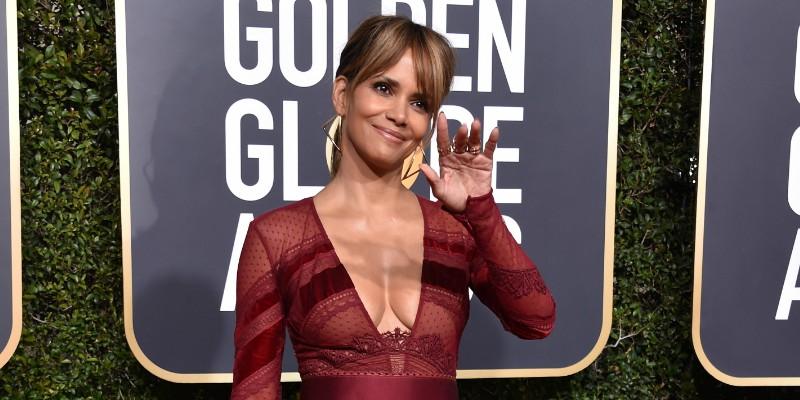 Scrolling through social media you would never believe that 'John Wick' actress Halle Berry is 54 years old and a mother to two kids. Berry looks absolutely stunning, but she achieves her washboard abs and strong arms through a tough exercise regimen – and so can you.
The actress has been posting 'Fitness Friday' videos every week on Instagram, making it much easier for her followers to see what is required to get her physique.
Article continues below advertisement
Here are a few of the routines and exercises that Berry and her personal trainer Peter Lee Thomas go through to achieve ultimate fitness.
Boxing is best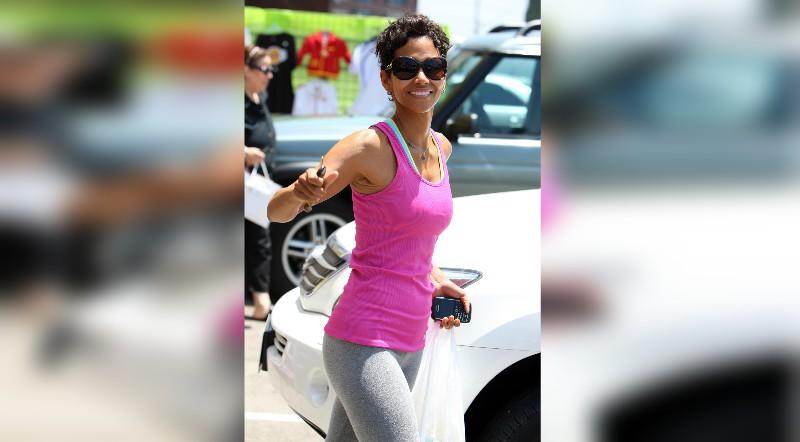 The actress has been a huge fan of boxing over the last 12 years, and she says that it's one of the best workouts that you can give your body.
"Boxing is still considered one of the best full-body workouts. You'll sculpt every muscle and burn major calories and fat. It dramatically decreases stress levels, develops hand-eye coordination, and builds confidence and discipline. But most importantly... you'll never stop learning. I've been boxing for the past 10 years and regularly for the past three and I love that I always learn a new way to challenge myself and work new muscles," she explained.
Article continues below advertisement
Core for the muffin top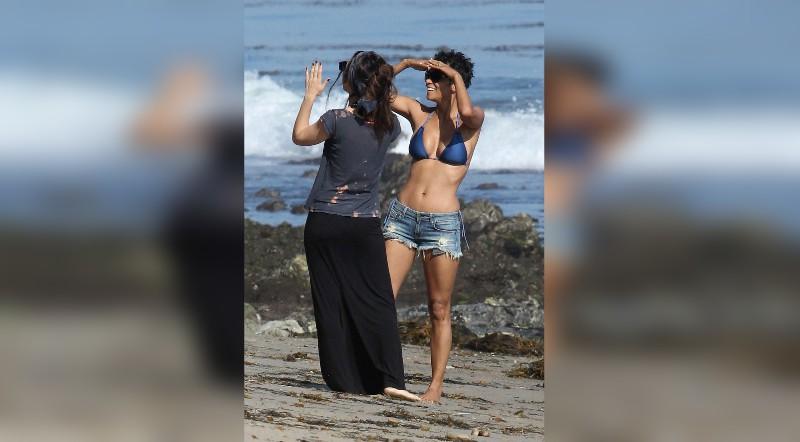 Berry revealed that a lot of her followers have asked her and Thomas how to get rid of the dreaded muffin top and baby fat. Her answer? Focus on your core to accelerate muscular ab growth.
"Peter and I have been receiving a lot of inquiries from you guys about effective core exercises – how to lose that excess baby weight, etc. What I've learned throughout my training this past year is that a strong core supports EVERY other part of your body, and if you're performing exercises correctly, you're always engaging your core – now that's a win / win!" she wrote on Instagram.
Here is what Berry recommends:
1. Straight-arm towel sit-up: 10 to 20 reps
2. Straight-arm slow Russian twist: 10 to 20 reps
3. Squat, press, and jump through burpee: 10 to 20 reps
4. Overhead towel Bulgarian back lunge and side knee: 10 to 20 reps
5. Mega plyo skater: 10 to 20 reps
Article continues below advertisement
Yoga and stretching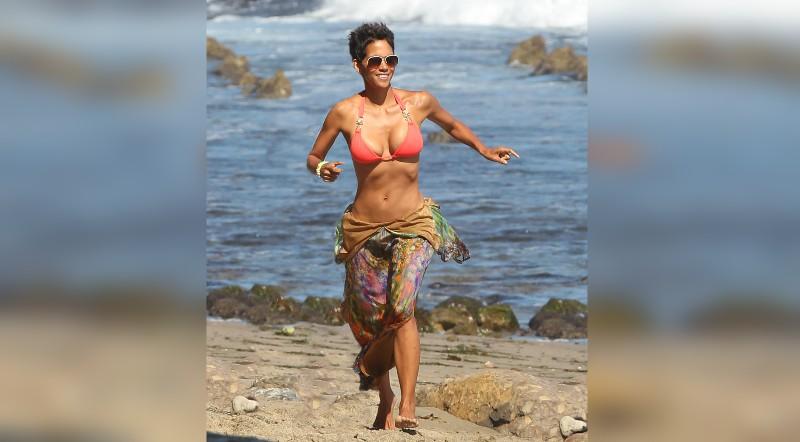 It's not all about pure muscle building and strength, but a great deal of the workouts also require a good amount of stretching and tons of yoga.
Berry revealed that she does a couple of yoga poses before launching into an intensive workout, as it warms up the muscles. After a workout, she stretches to get all the kinks out.
"After I work out, it's important for me to stretch and lengthen. Fitness is not just about running, lifting and punching. For me, being athletic and super fit is also about being still, stretching and breathing. Including stretching in my fitness program helps my muscles stay long, limber, improves my mobility and range of motion, and most importantly, helps me avoid injuries," she said.
Article continues below advertisement
Follow a strict diet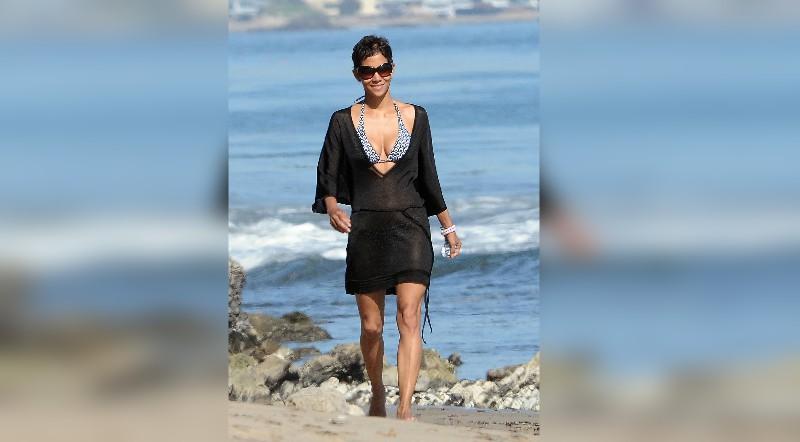 Working out and doing yoga is only half of the preparation that Berry goes through to get the perfect body. The actress religiously watches what she eats and follows a very strict keto diet.
Suffering from Type 2 diabetes, Berry said that her body feels "incredible on the high-fat, moderate-protein and very-low-carb plan. After a bulletproof coffee in the morning, she tucks into a plate of scrambled eggs, peppers, and onion with a side of avocado.
Lunch is a simple affair. "I always start with lots of greens, then add veggies like tomatoes, olives, and green and red peppers. From there, avocado and some sort of vinaigrette dressing made with olive oil and spices add healthy fats. I top it all off with some sort of protein, like shrimp, chicken, beef, lamb, or fish." Dinner isn't much different, as the actress opts for a helping of grilled vegetables with a plant-based protein like chickpeas, and a side of cauliflower mash.
Article continues below advertisement
Fasting and meditation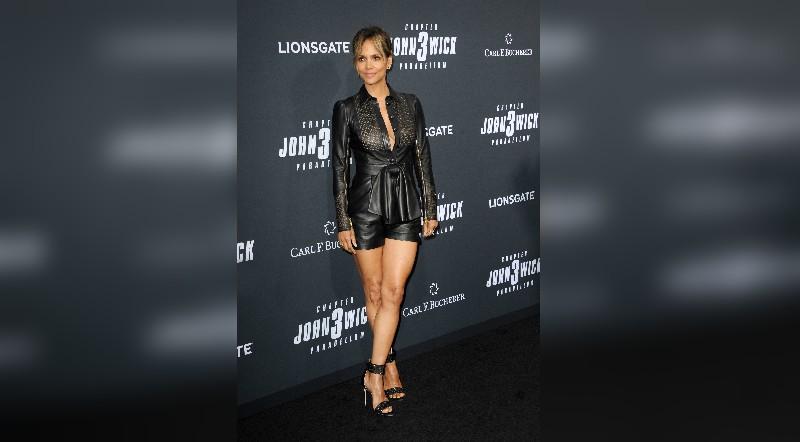 To complete her overall quest in maintaining her sculpted body, Berry follows an eating plan where she only consumes food during an 8-hour period and then fasts for 16 hours. Her first meal of the day is around 2 pm, so in actuality, it's her breakfast and lunch combined. Her last meal of the day is at around 10 pm.
After meeting a yogi master in India, Berry became a great believer in regular meditation. "The experience not only profoundly changed me, but it inspired me to never go a day without some sort of meditation," she revealed in 2018.
"My meditative practice is my way to remain strong and centered for myself as well as my children when things are overwhelming. I hope that everyone will take a moment today to breathe - you deserve it."
Article continues below advertisement
Wine is ok, but dessert is out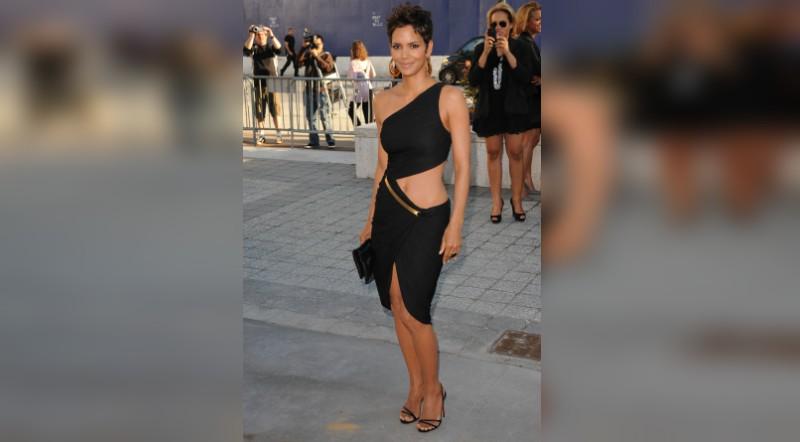 Berry also wants to enjoy the finer things in life and often relaxes with a glass of wine. But, the actress says, it's not just regular wine. "I knew somebody was going to call me out on this eventually, because, on my IG, I'm always holding some glass of wine in some beautiful place." After saying that wine is good for her heart, she explained: "What's also key to my wine drinking is I drink sulfate-free, natural, low-sugar wine. This way I get to have my wine and alcohol and stay in ketosis."
As for dessert after a meal or as a sneaky snack, the actress revealed that she has no desire to consume the sugary goodness. "You could put cake in front of me and I wouldn't want it," she said.