NEWS
Howard Stern Shares His Support For Fellow 'America's Got Talent' Judge Sharon Osbourne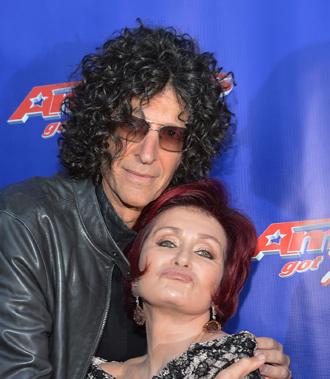 When Sharon Osbourne learned her son, Jack Osbourne, was diagnosed with multiple sclerosis, she was heartbroken. But then it was back to work for the new grandmother – where her America's Got Talent family awaited with open arms.
OK! NEWS: SHARON OSBOURNE CRIES ABOUT JACK OSBOURNE'S MULTIPLE SCLEROSIS ON THE TALK
Fellow AGT judge Howard Stern tells OK!, "You just put your arm around her and tell her how sorry you are that she's going through something like that because that stuff just sucks.
Article continues below advertisement
"It's a tough situation, and I really feel for her... when one of your children is going through a hard situation like that," Howard laments.
OK! NEWS: HOWARD STERN MAKES 7-YEAR-OLD CRY ON AMERICA'S GOT TALENT
The self-described King of All Media joined the reality television competition for its seventh season and he's not kidding when he tells OK! just how much fun he's having. "It's been amazingly wonderful!" Howard says. "I know Piers Morgan and I think he was a great judge and I thought I was filling big shoes. I'm glad he left only in the sense that I got this great opportunity, this great job!"