PHOTOS
Hunky! Idris Elba's Hottest Instagram Moments Are REVEALED After His Shirtless Photo Goes Viral!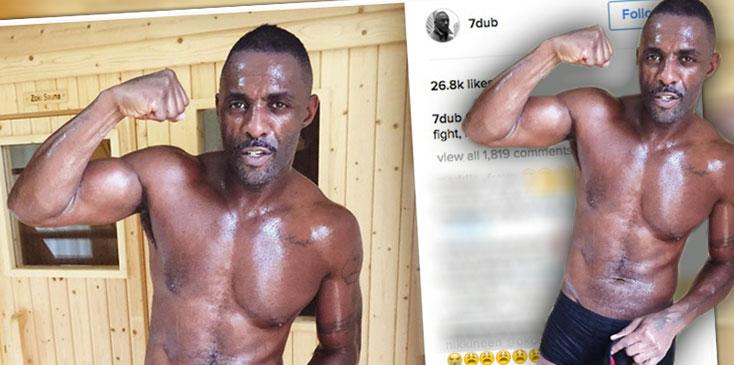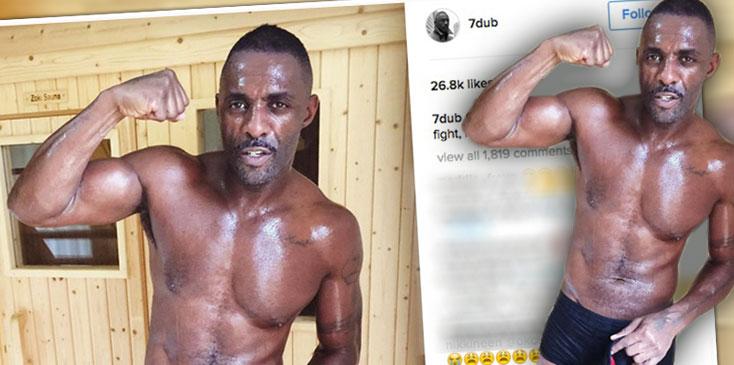 Just when fans thoughts Idris Elba could not get any hotter, he proved them wrong this week with a sexy shirtless photo! Here's a look at his sexiest IG moments.
Article continues below advertisement
The 43-year-old ended a grueling boxing workout with a sweaty pic that revealed his serious muscles, and it turns out the actor is prepping for a fight this week. "Cutting weight, two days before first fight, mind in the right place. Fear NO guy," he wrote as a caption.
Even in black-and-white, there's no denying that Idris can make the ladies swoon.
Article continues below advertisement
Idris' smile (and that smoldering stare) can brighten up any day! Surprisingly though, Idris doesn't really get why he is seen as a sex symbol!
Article continues below advertisement
"I'm not sure what it is they see, not to mention that, personally, I feel very awkward," he told British GQ in 2013. "There's no way all those women would ever sleep with me and go, 'I really liked him.' Some of them would go, 'He was really boring or he was a bit aggressive or, urgh, actor.'"
He continued, "But it's a compliment and it's a massive tool to use in sculpting a career, especially with what I do for a living because I work in the face business. So it's a compliment and I use it accordingly."
Article continues below advertisement
Only he can make getting a haircut look this good!
What are your thoughts on Idris' sexiest looks? Let us know in the comments section.