PHOTOS
Gone Too Soon! Inside Carrie Fisher's 'Incredible' Bond With Daughter Billie Lourd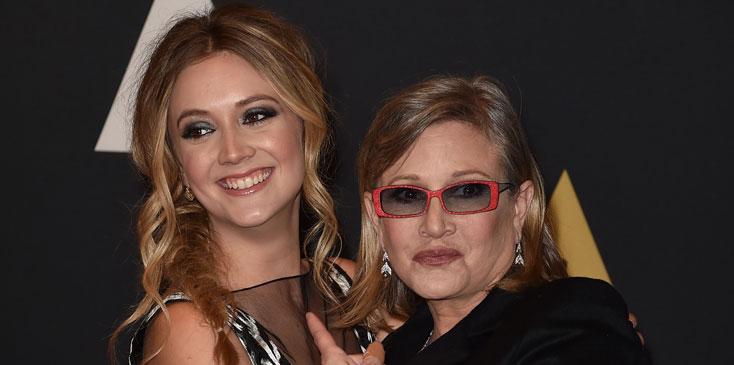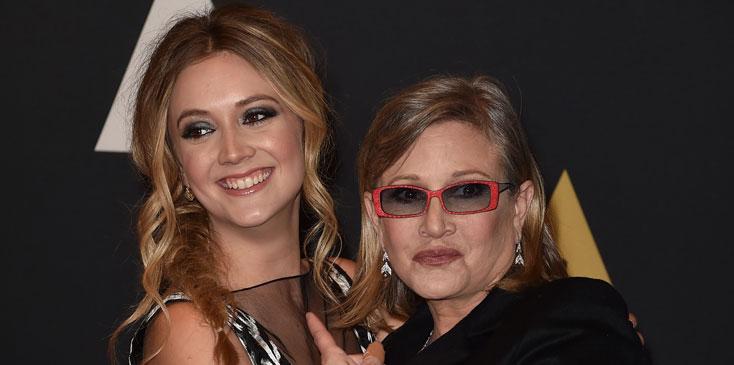 Carrie Fisher passed away this morning, and she leaves behind her mother Debbie Reynolds, her beloved pup Gary, and perhaps most importantly, her only child, daughter Billie Catherine Lourd.
Article continues below advertisement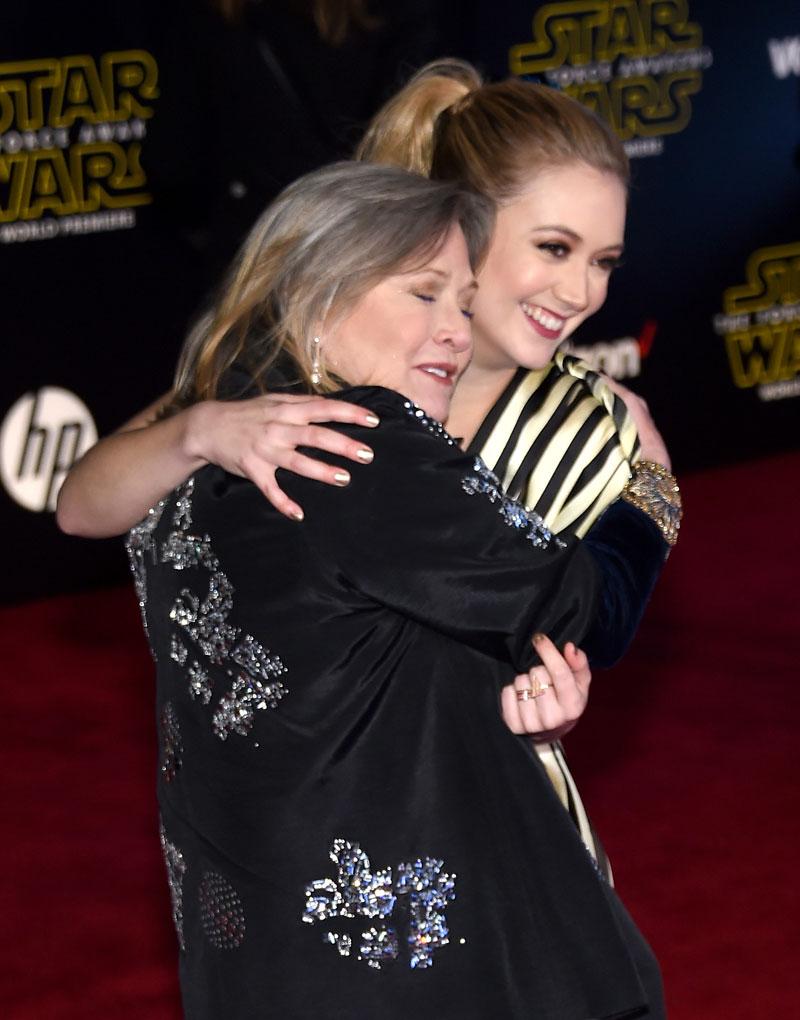 In May of this year, Billie shared some sweet words about her mom, telling People magazine, "I'm always proud of my mother, she's killing it right now. She's incredible."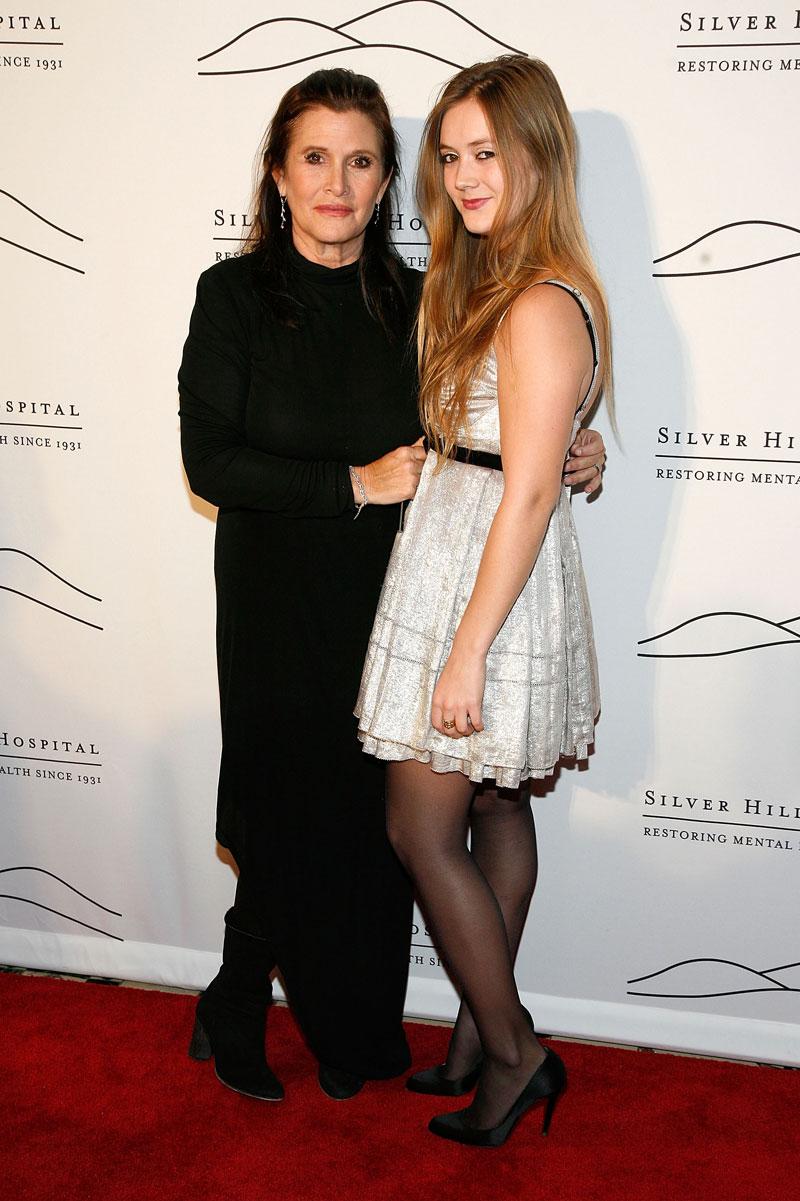 Billie's father is talent agent, Bryan Lourd, whom Carrie dated for three years in the early 90's.
Article continues below advertisement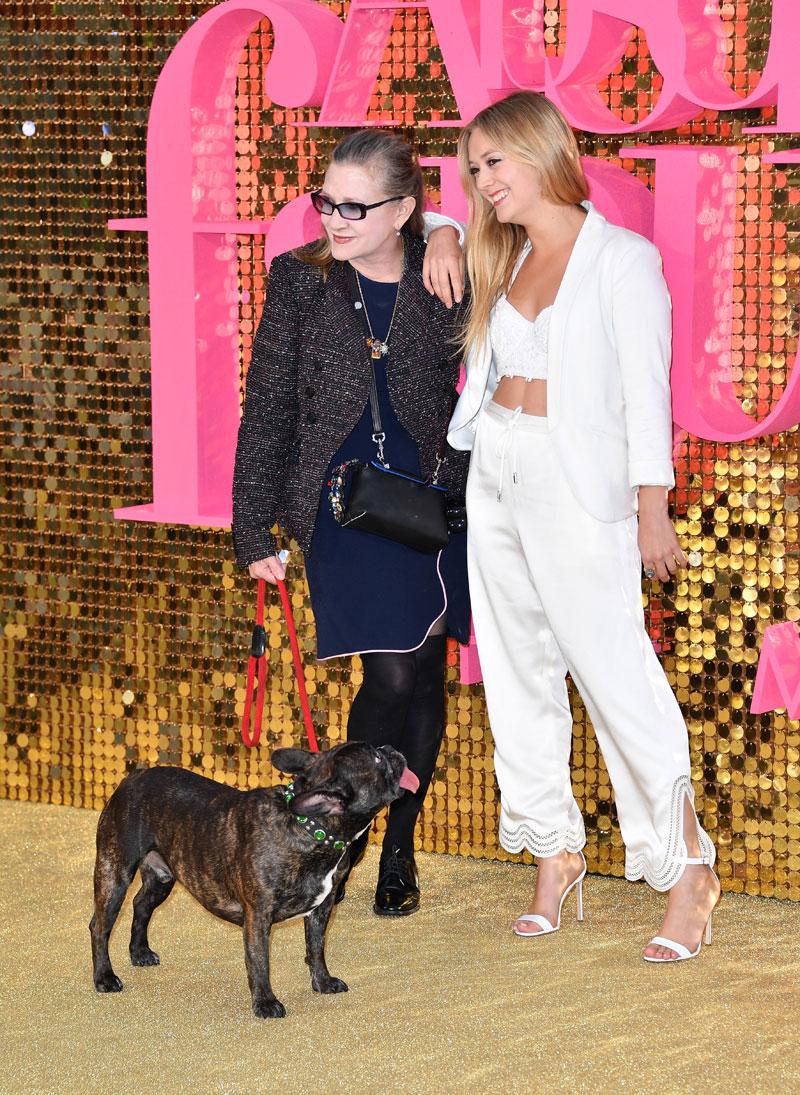 Billie had recently come into her own in the acting world and was making her mother proud at every turn.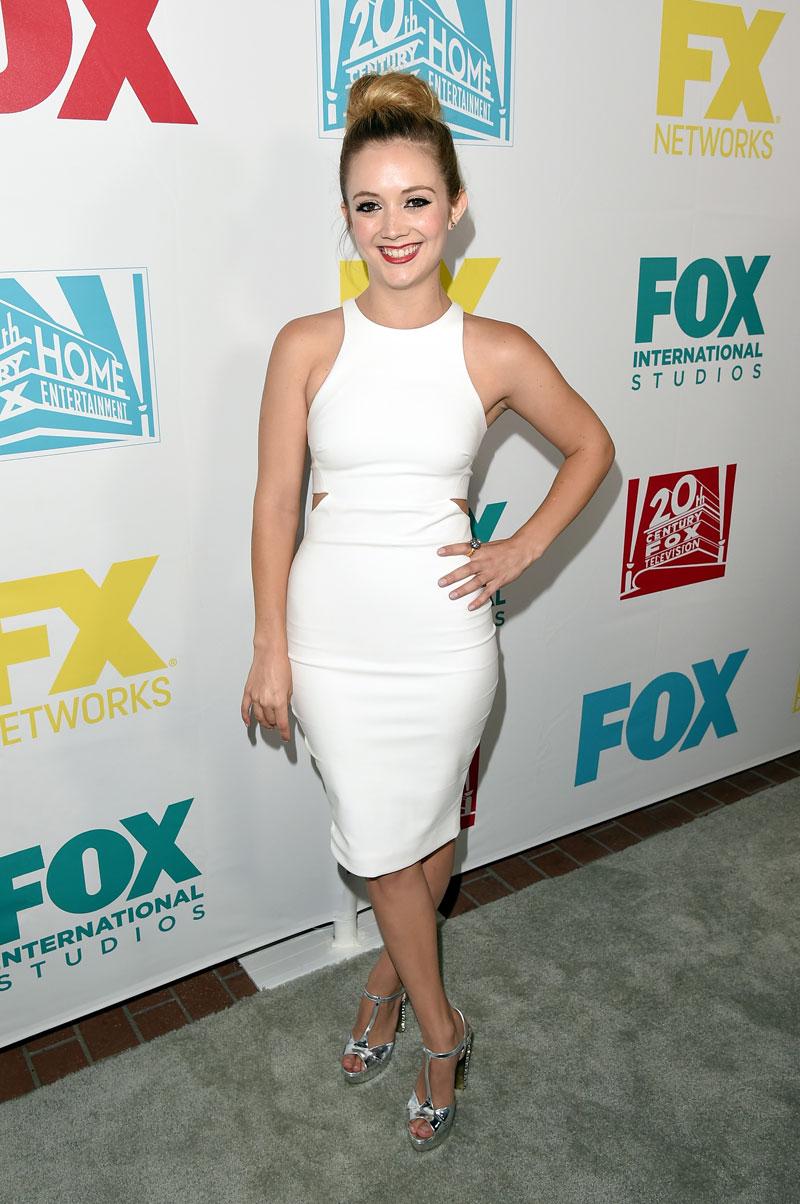 The young star landed a starring role on the hit Fox show, Scream Queens, in which she plays the memorable character Chanel #3, who's full of a dry sense of humor reminiscent of Carrie's own witty sarcasm.
Article continues below advertisement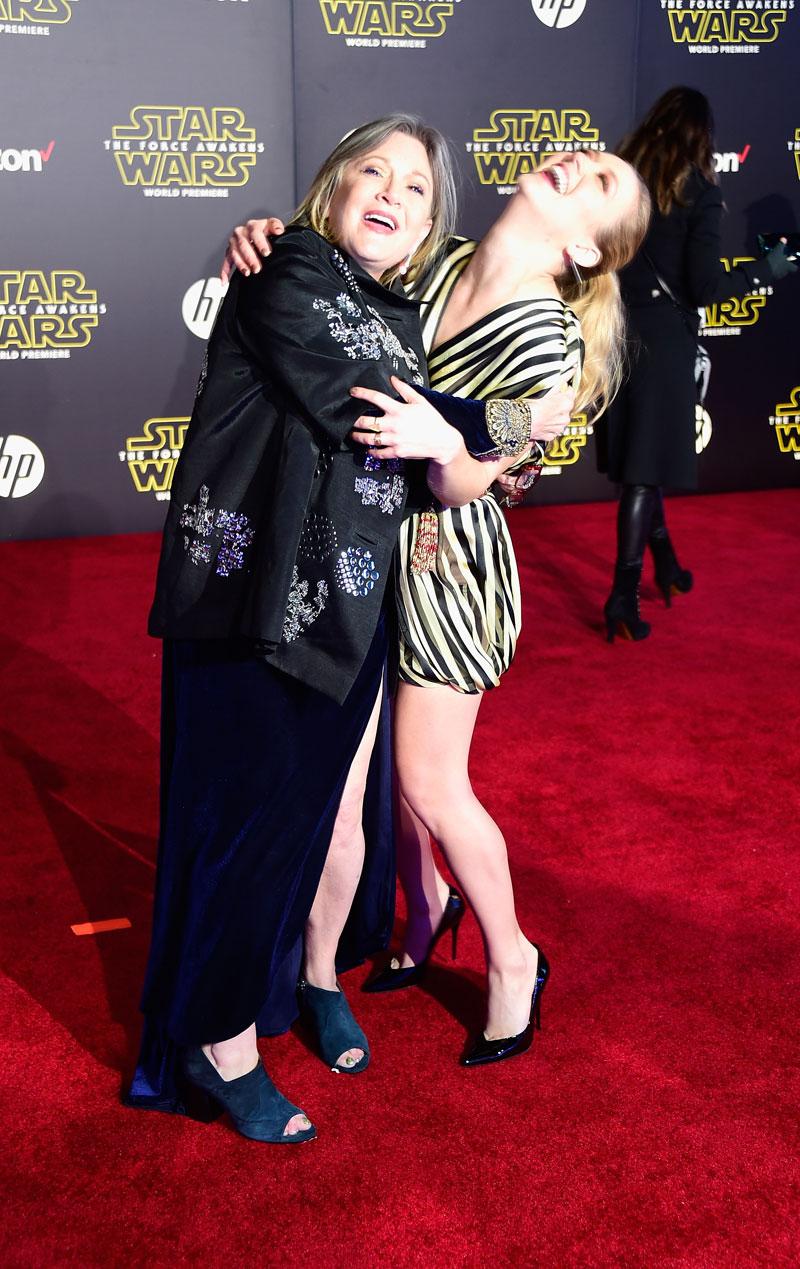 And in a special twist of fate, Billie had been able to appear alongside her mother in the Star Wars revival, Star Wars: Episode VII - The Force Awakens. Billie called the experience "really trippy" and noted that her mother was "awesome" in it. "She's great and she looks great," Billie said.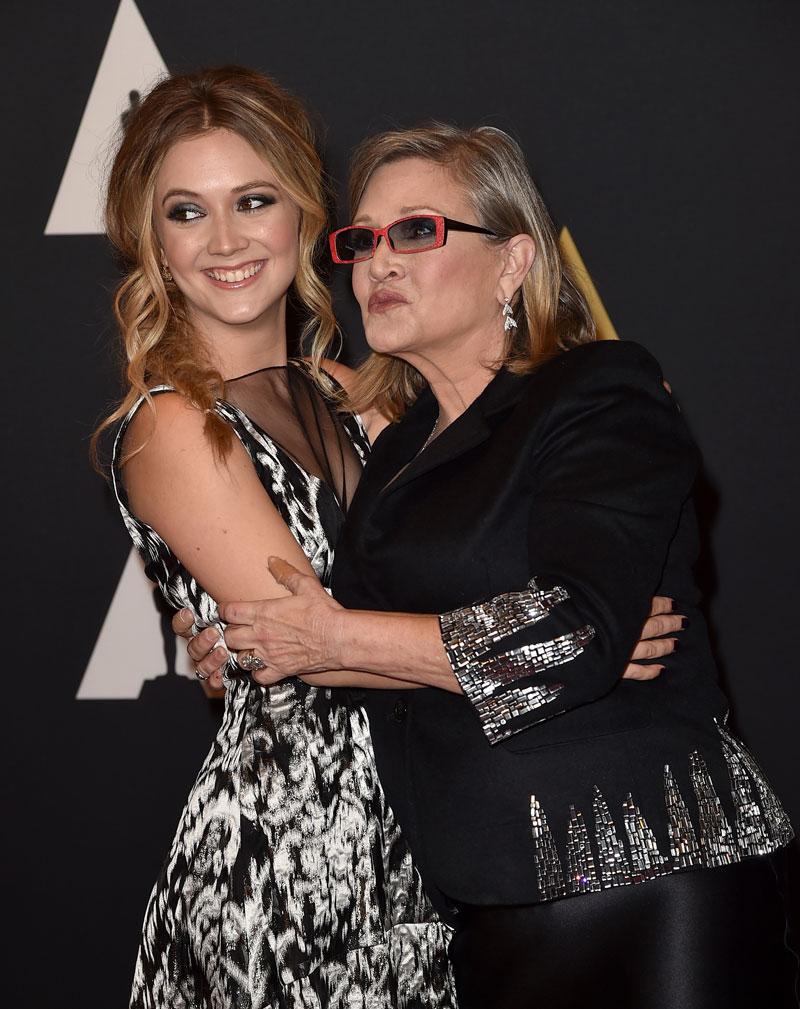 Billie released the following statement regarding her mother's passing: "It is with a very deep sadness that Billie Lourd confirms that her beloved mother Carrie Fisher passed away at 8:55 this morning. She was loved by the world and she will be missed profoundly."