PHOTOS
This Insta-Famous Dalmatian Deer May Not Make It Through The Upcoming Snowstorm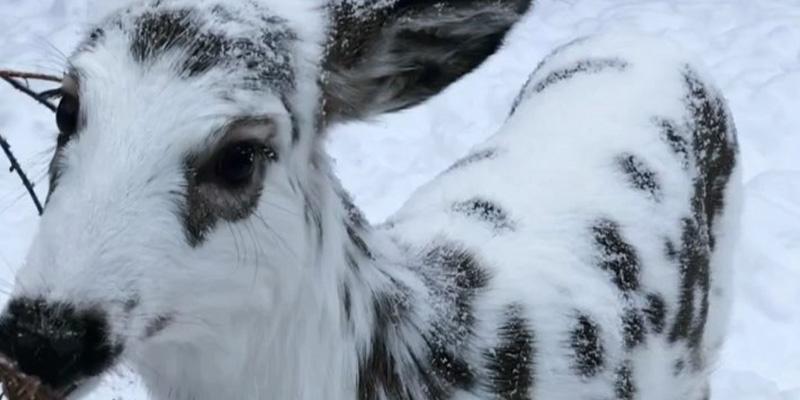 Fuzzy Fawn Wildlife, a rescue and rehabilitation organization for Whitetail deer based in Buffalo, New york, is posting warnings about the upcoming blizzards and how their beloved animals might not make it! Click through to see what could happen to these poor Insta-famous deer.
Article continues below advertisement
"Blizzard warning until 1am Wednesday," the organization captioned a video of an adorable dalmatian deer in the snow. "I love winter but the last several days have been heartbreaking. Several deer euthanized because of hypothermia and malnourished. Even with their extremely thick winter coat, if they don't have enough fat, their body temperature drops. Please let them all make it through the next couple days ? #winteriscoming #buffalo#bestnonpayingjobever"
Two of the group's deer are dalmatian deer, named Boo and Mocha. Both are at risk in this terrible upcoming storm.
Article continues below advertisement
These little cuties have garnered quite a following on social media, with more than 74,000 followers. Their many fans showed an outpouring of support after hearing the deer are at risk.
"This breaks my heart," someone commented. "Bless you for all you do," another fan wrote.
Article continues below advertisement
Other people commented on how big Boo has been getting. "Boo is a grown up!" somebody commented. A lot of people are clearly attached to these deer and it would be such a tragedy if they didn't survive the harsh winter.
What do you think about the deer being at risk during the storm? Let us know in the comments section.