PHOTOS
Animal Hospital Accidentally Kills Famous Instagram Pet Chloe The Mini Frenchie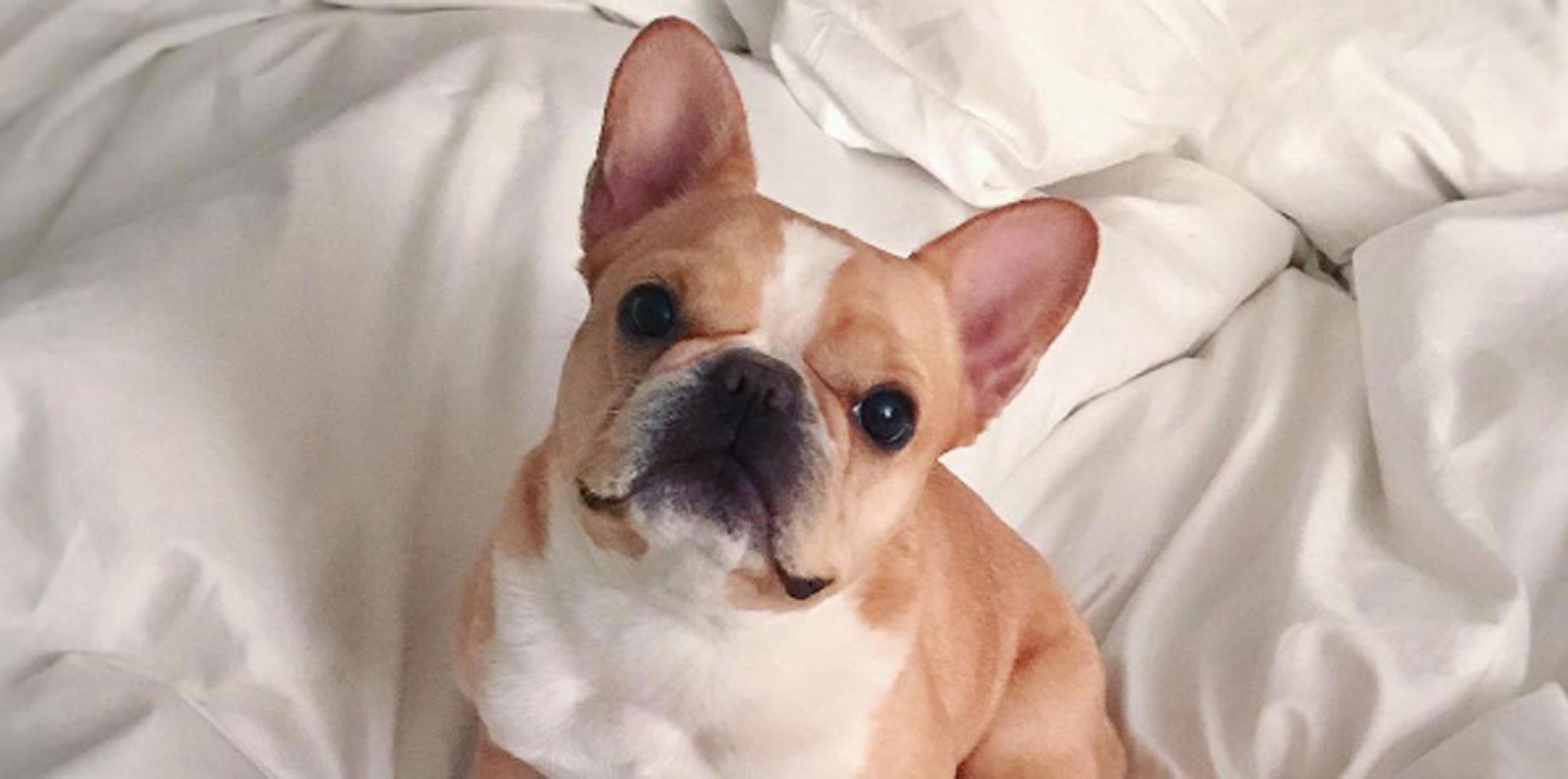 Famous Instagram pet Chloe the Mini Frenchie died tragically on Wednesday due to a fatal accident at the veterinarian's office where she was staying. The popular pooch went in for a "routine procedure" on Wednesday morning and was later brought to BluePearl Vet in the Chelsea neighborhood of Manhattan for overnight observation. What happened next is every pet owner's nightmare.
Article continues below advertisement
Chloe's owner Loni Edwards recounted what happened to her in an emotional Instagram post Wednesday evening. "We're numb and heartbroken to share that Chloe has gone to heaven," Loni began.
"She was perfectly healthy this morning when she went in for a routine procedure, and did great with the surgery like the fighter she was," Loni wrote.
Article continues below advertisement
However, when she was transferred to the vet's office for "extra safety," "the staff there erroneously directly attached the oxygen to her."
According to Loni's post, the pressure of the oxygen blew out Loni's lungs, leading to "multiple cardiac arrests" which "ultimately killed her."
Article continues below advertisement
"She fought so so hard to stay with us, but the fatal error was simply too much for our little nugget to overcome," Loni wrote. "Thank you for loving Chloe these past 4 years. She was an incredible pup and we're going to miss her so so much."
BluePearl Vet has since released a statement addressing Frenchie's death: "We are so very sorry for the loss of Chloe, a special dog who brought joy to thousands of people. This was a medical error that shouldn't have happened. We are conducting a review and will be taking immediate steps to ensure nothing like this ever again occurs at one of our hospitals."
Article continues below advertisement
Chloe became famous for her small stature — she was half the size of a normal French bulldog — and adorable costumes. "I initially created her Instagram account to share her with the world. Her little face makes me so happy, and I thought it would have the same effect on others," Loni told People mag in 2015.
Read Loni's full statement here.