PHOTOS
Jackson Family Wants Second Autopsy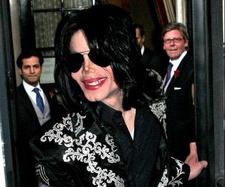 Following yesterday's announcement by the L.A. Coroner that they are not yet ready to declare an official cause of death in the shocking passion of music legend Michael Jackson, the singer's family has made clear their desire for a second, independent autopsy.
This announcement was made by family friend, Rev. Jesse Jackson, after a press conference in Chicago on Saturday. The reverand says that there are unanswered questions surrounding Michael's sudden death on Thursday at the age of 50, including what role, if any, was played by Dr. Conrad Murray, the cardiologist who was present in Jackson's home when he collapsed.
Article continues below advertisement
In other Dr. Murray news, a lawyer for the doc tells <a href="http://www.tmz.com/2009/06/27/jackson-doc-i-am-not-responsible/" target="_blank">TMZ.com</a> that reports of Murray being a suspect in the LAPD's investigation are untrue.