PHOTOS
Jamie Dornan Tells Jimmy Kimmel He Likes Making Babies — & He May Not Stop At 3!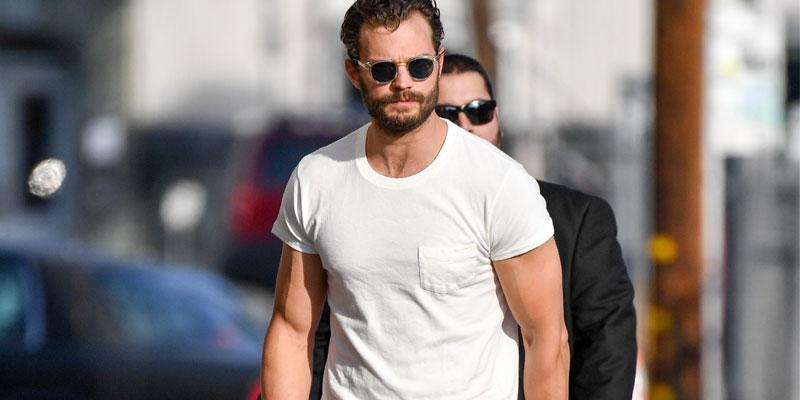 Jamie Dornan talked baby-making during his appearance on Jimmy Kimmel Livelast night. He shared the news while he was there promoting his latest projects My Dinner with Herve and A Private War. Watch the clip below to find out what he had to say.
Article continues below advertisement
The hunky star had audience members swooning as he told Jimmy Kimmel he'd have as many babies as his wife will let him. "Maybe we'll have more children, if my wife's willing to, until we can't do it anymore," he told the late-night host.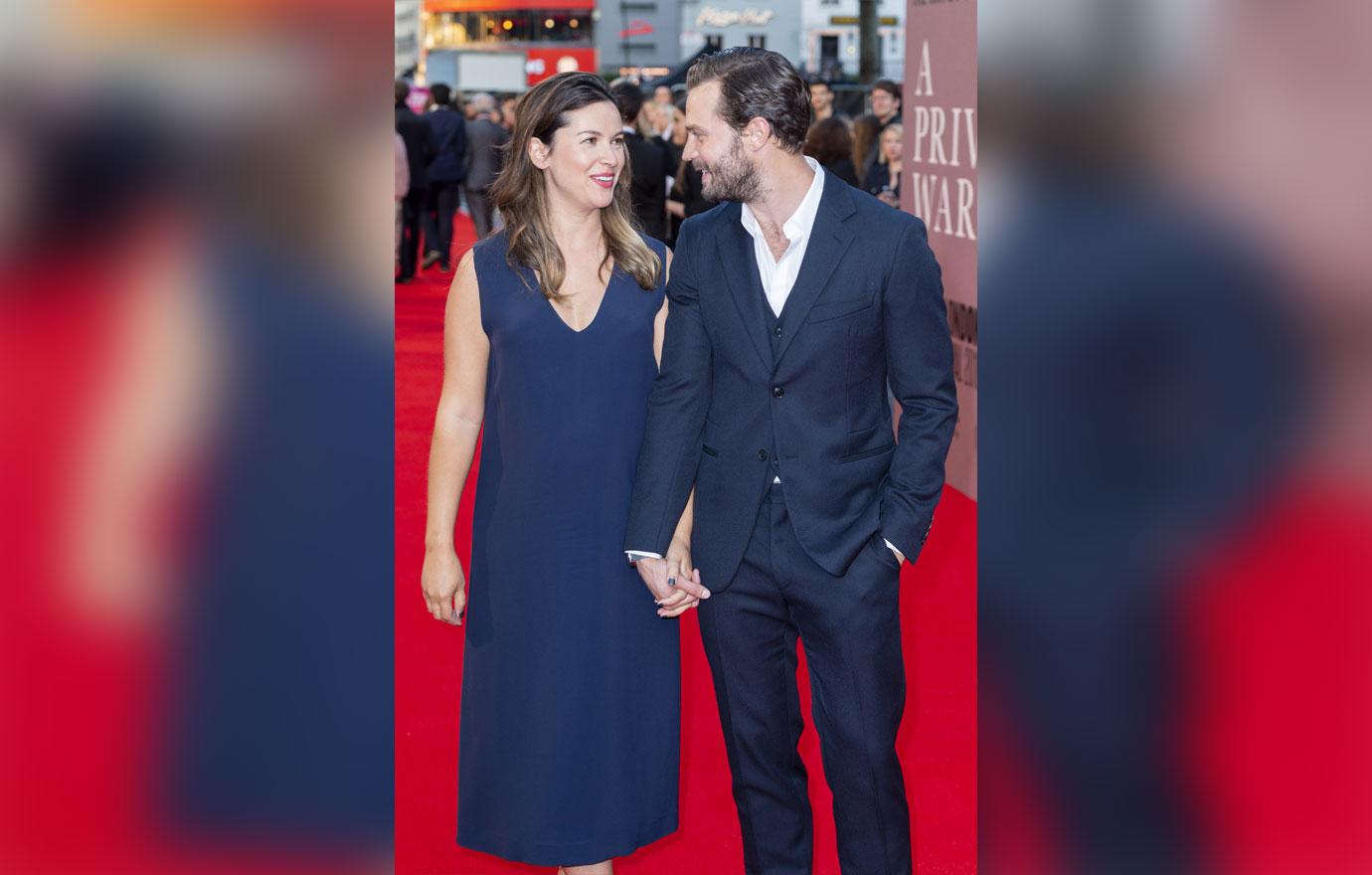 Article continues below advertisement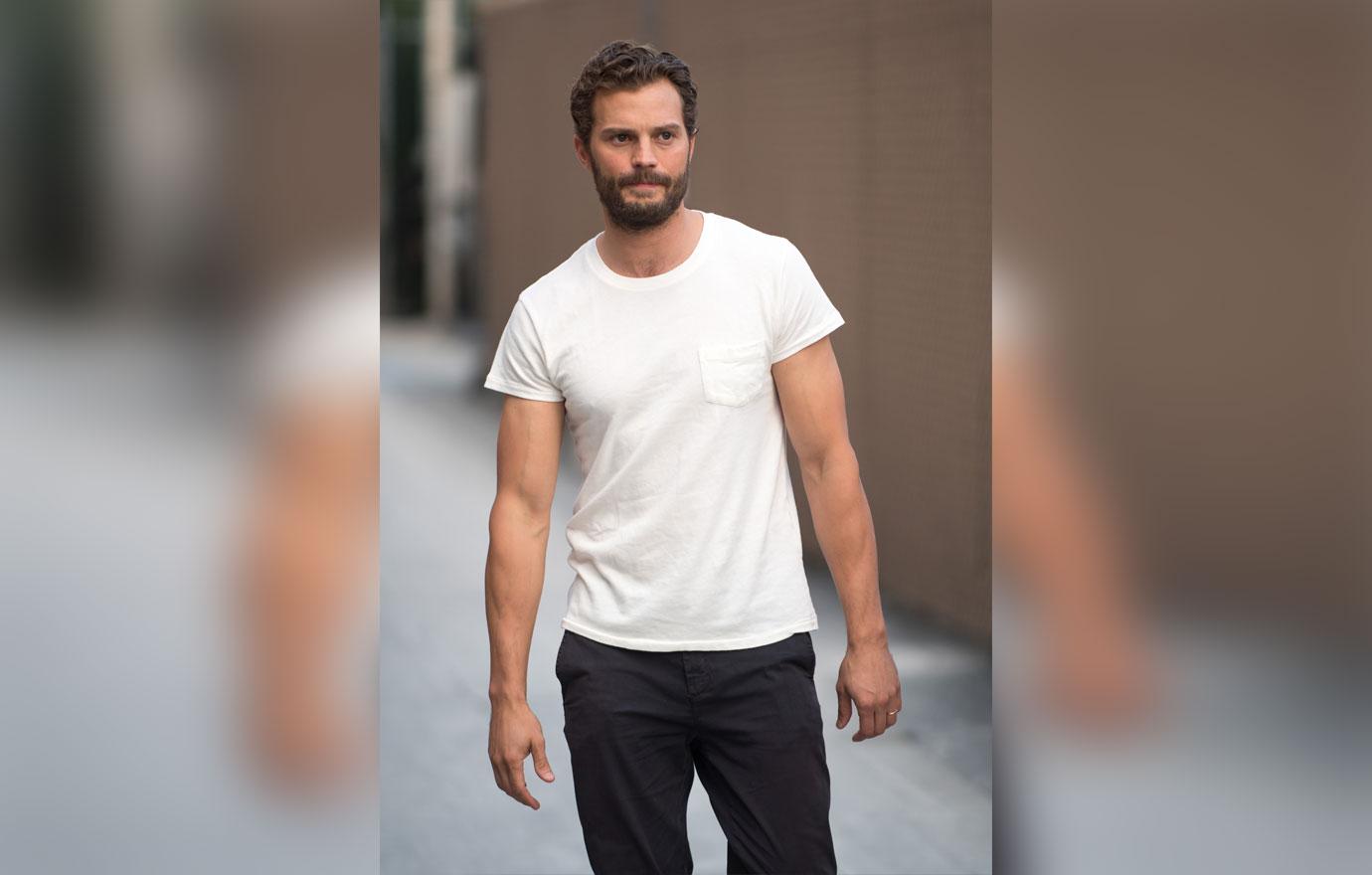 Outsiide the studio, fans were also left swooning as Jamie was the epitome of cool in jeans and a white t-shirt that showed off his arm muscles.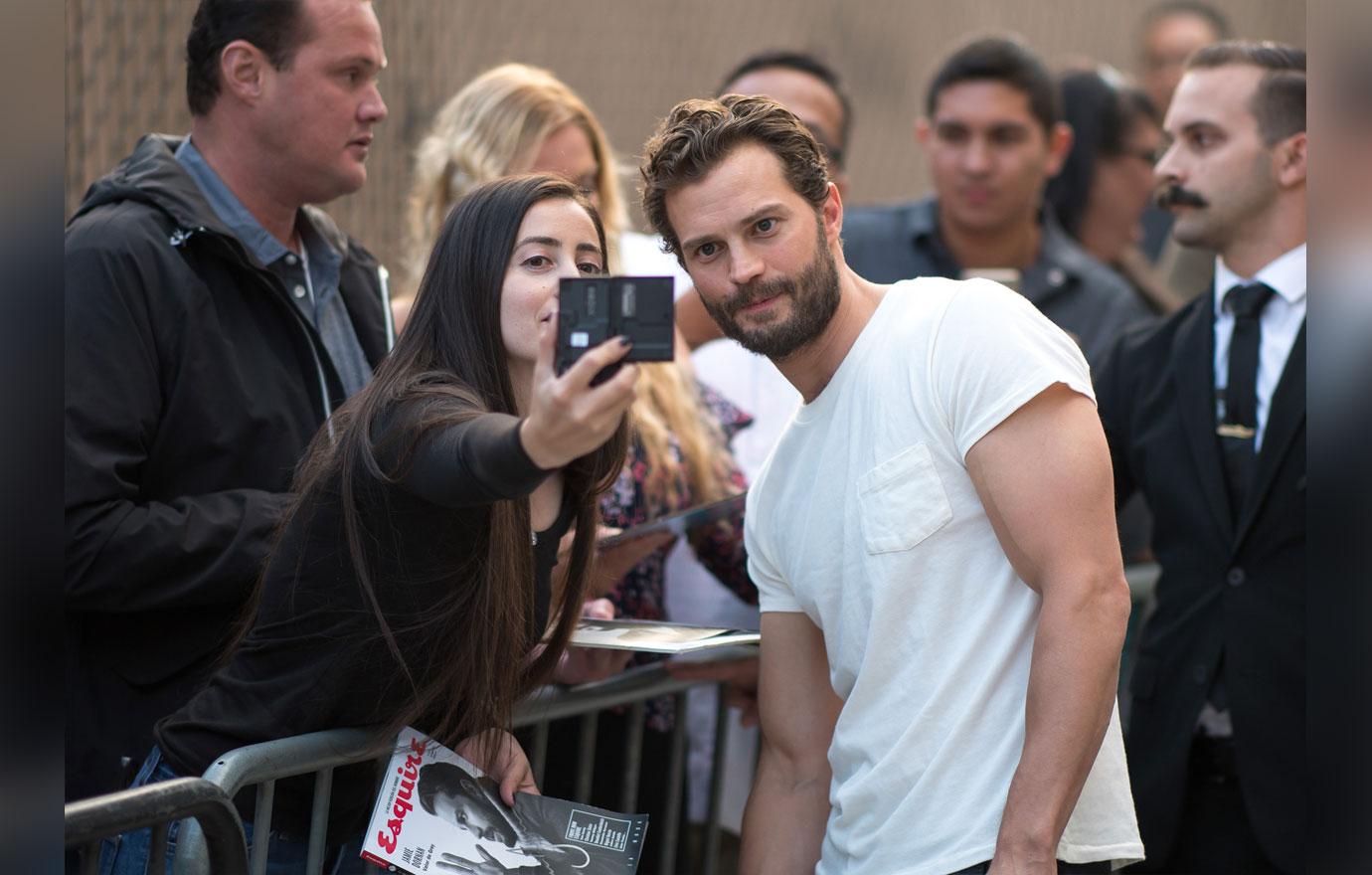 He stopped and posed for selfies with them.
Article continues below advertisement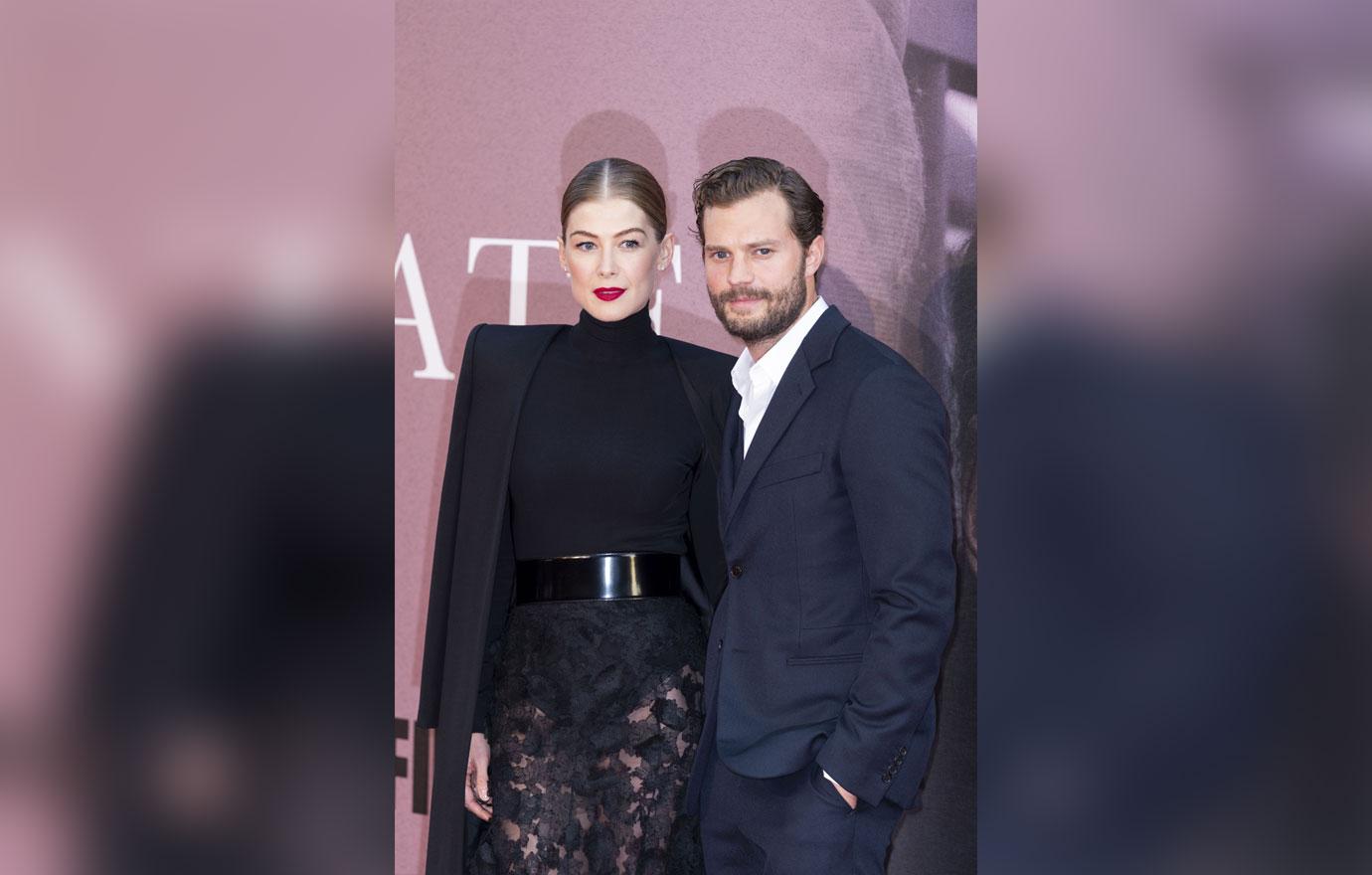 Besides making more babies, he's been a busy man on the professional front, too. Jamie was overseas promoting his movie A Private War with Rosamund Pike, which lands in theaters next month. OK! readers know, he's also in HBO's My Dinner with Herve, with Game of Thrones star Peter Dinklage. That project premiered last week.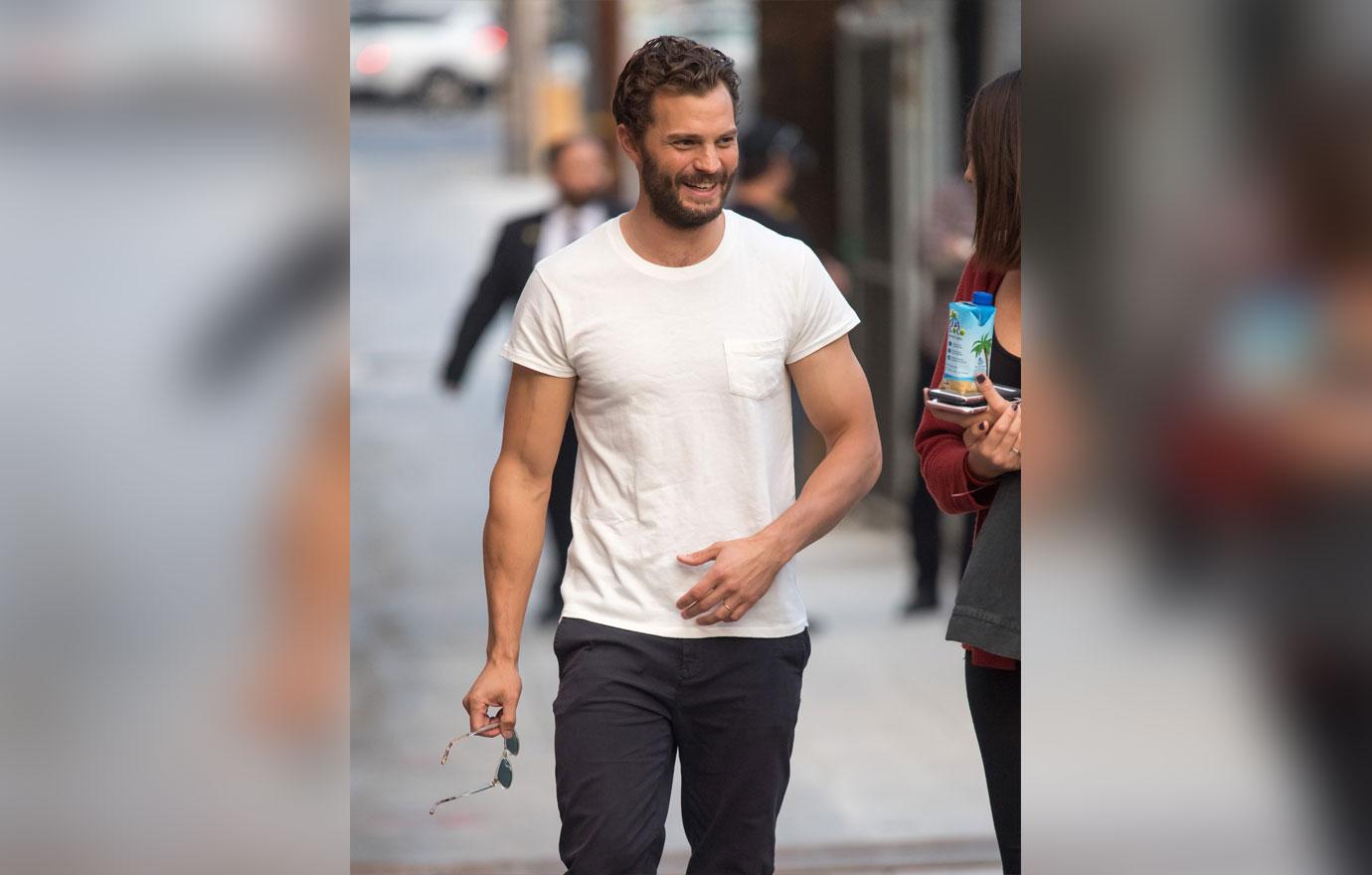 What do you think about Jamie's big baby news? Let us know in the comments.