PHOTOS
Jamie Foxx Promotes New Flick 'Robin Hood' At 'Good Morning America'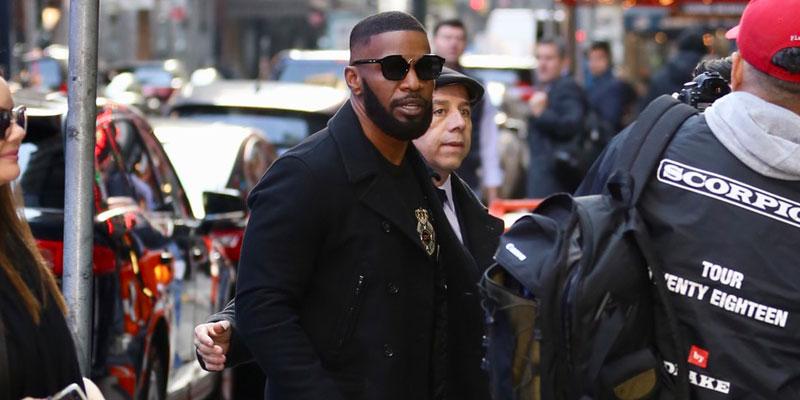 Jamie Foxx who plays John (Yahya) — Robin Hood's commander in the newest version of the hollywood classic, Robin Hood, made a trip to New York City to promote the film on Monday, November 12. Most recently he was seen at Good Morning America's filming studios talking all about his new project. Scroll through to get all the details!
Article continues below advertisement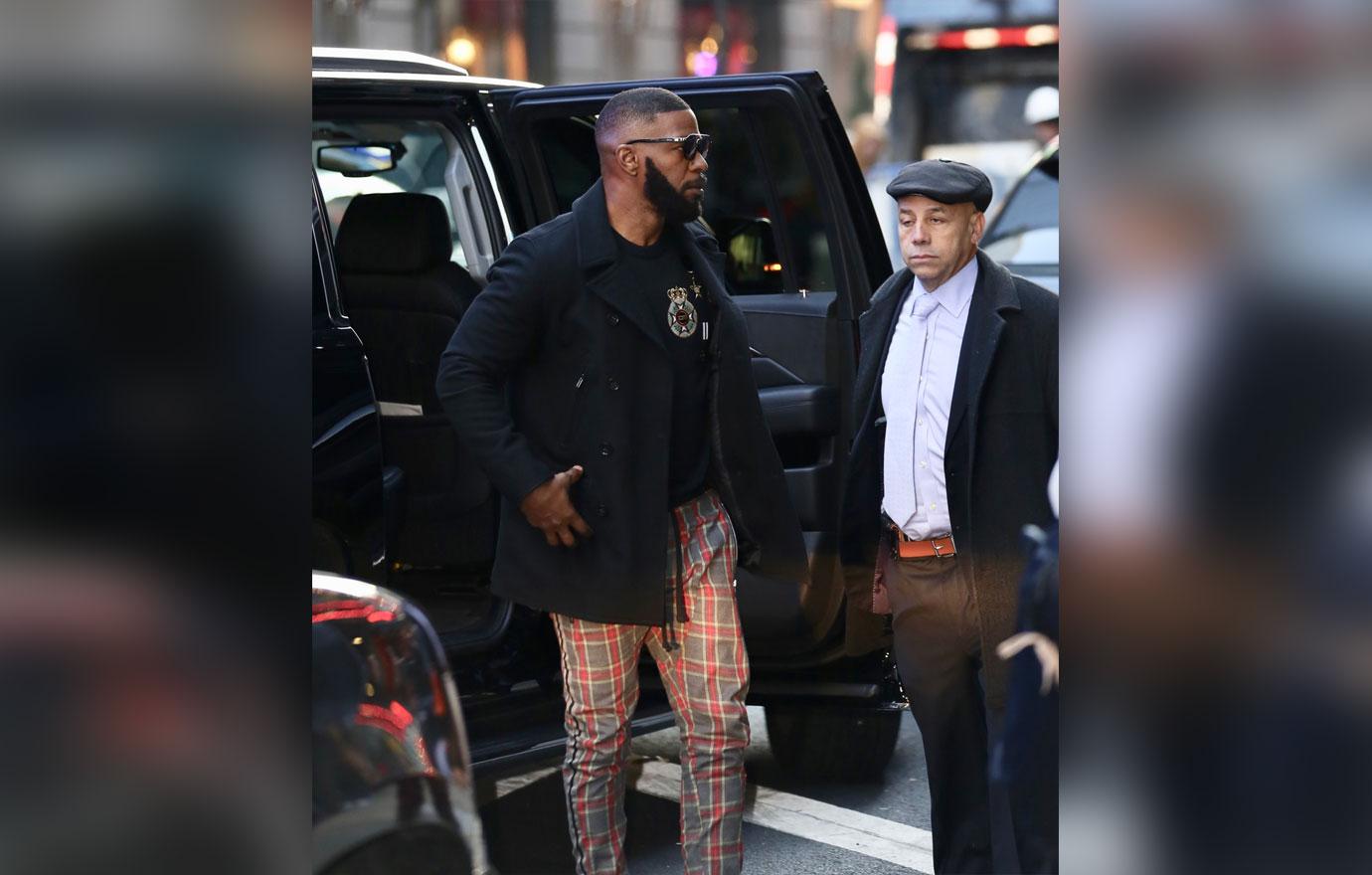 The 50-year-old star dressed the part in a trendy ensemble as he got out of his car and into the studio.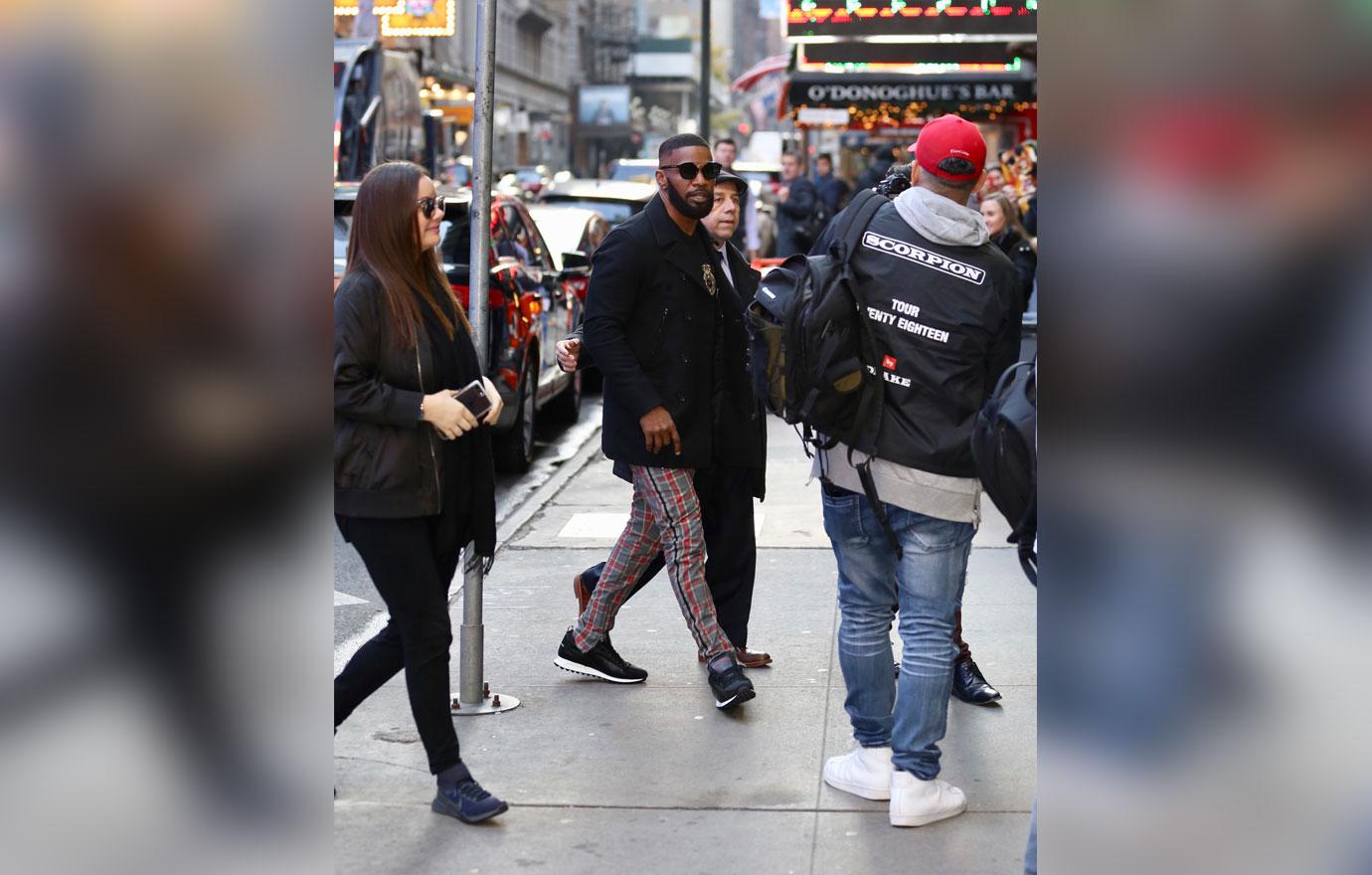 Jamie wore a pair of red, orange, and grey plaid pants and a form fitted black sweater that he wore underneath a black pea coat, trying to fight off the cold New York weather.
Article continues below advertisement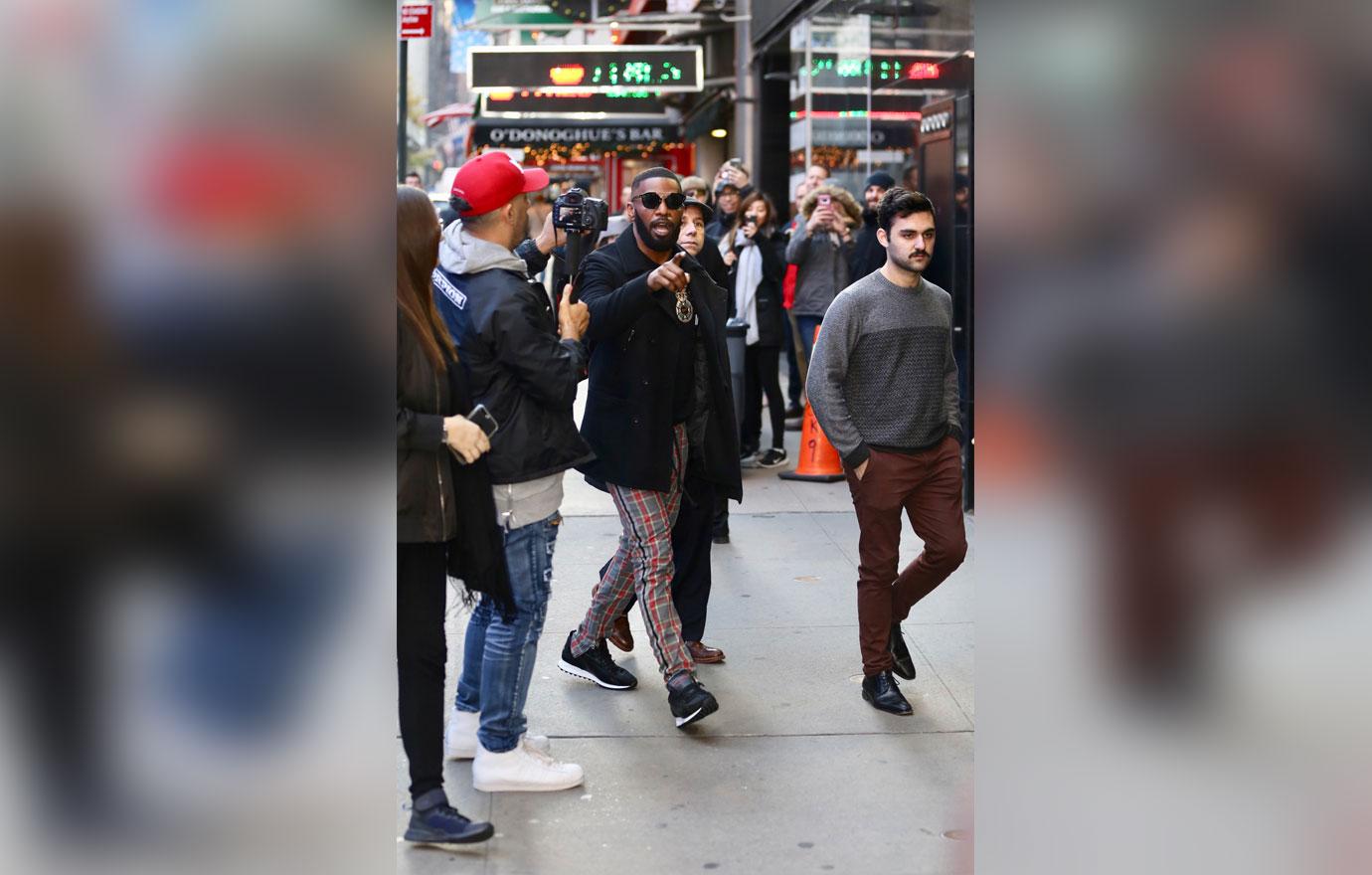 The Django Unchained actor completed his look with black sneakers that had a detailed white sole and dark sunglasses in hopes to keep a low profile before making his way inside.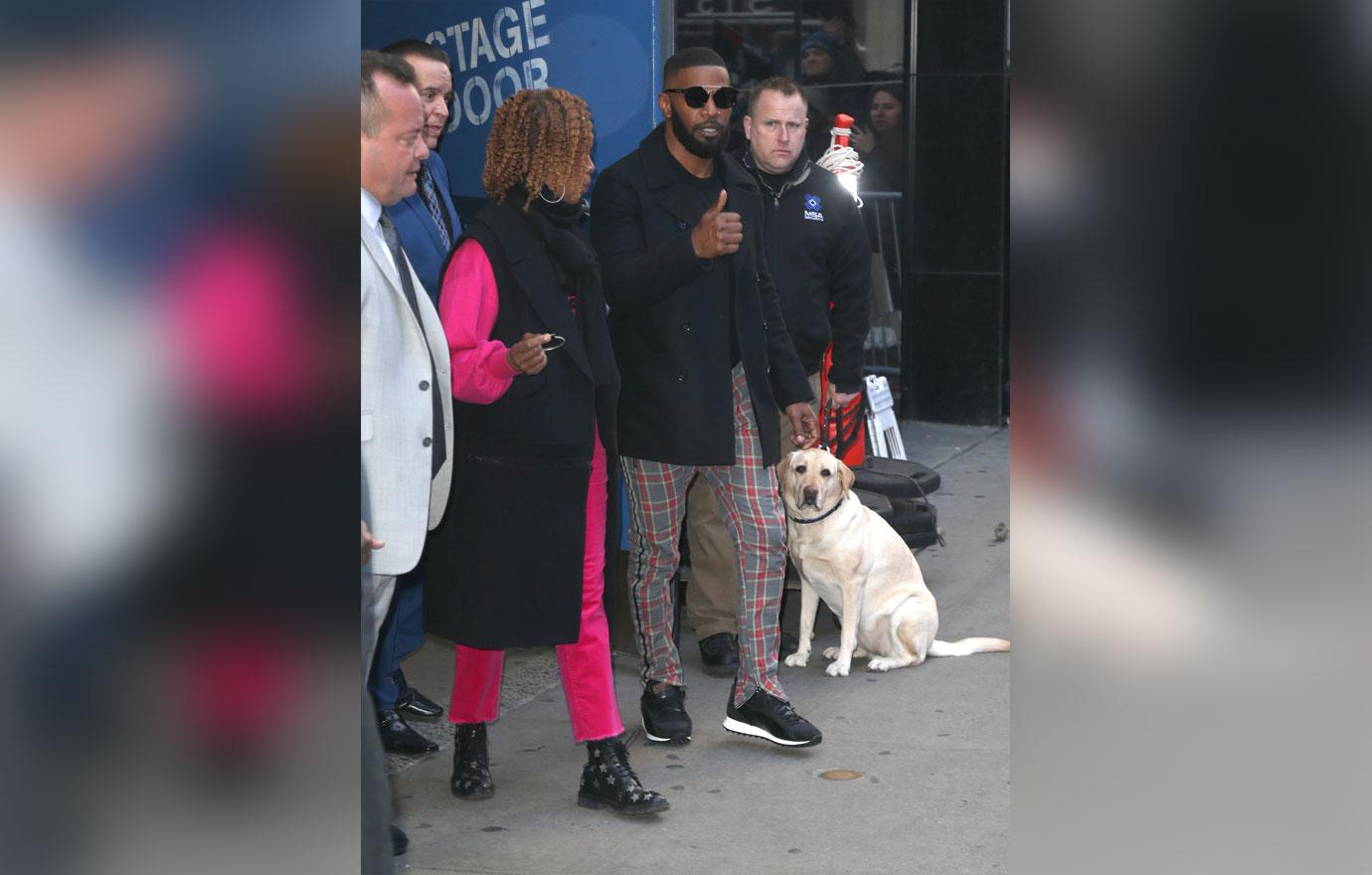 Once he made his way on stage, Jamie talked about how difficult it was for him to tackle his character in Robin Hood. "Every role has it's difficulties and sometimes when you set a precedence of what you want to be and how you want to perform — I've always said I've wanted to have all of my characters sort of hung up on a close line and look back at them," he said. "And this was challenging in the fact that we we're taking an old story — and wanted to make it completely different."
Article continues below advertisement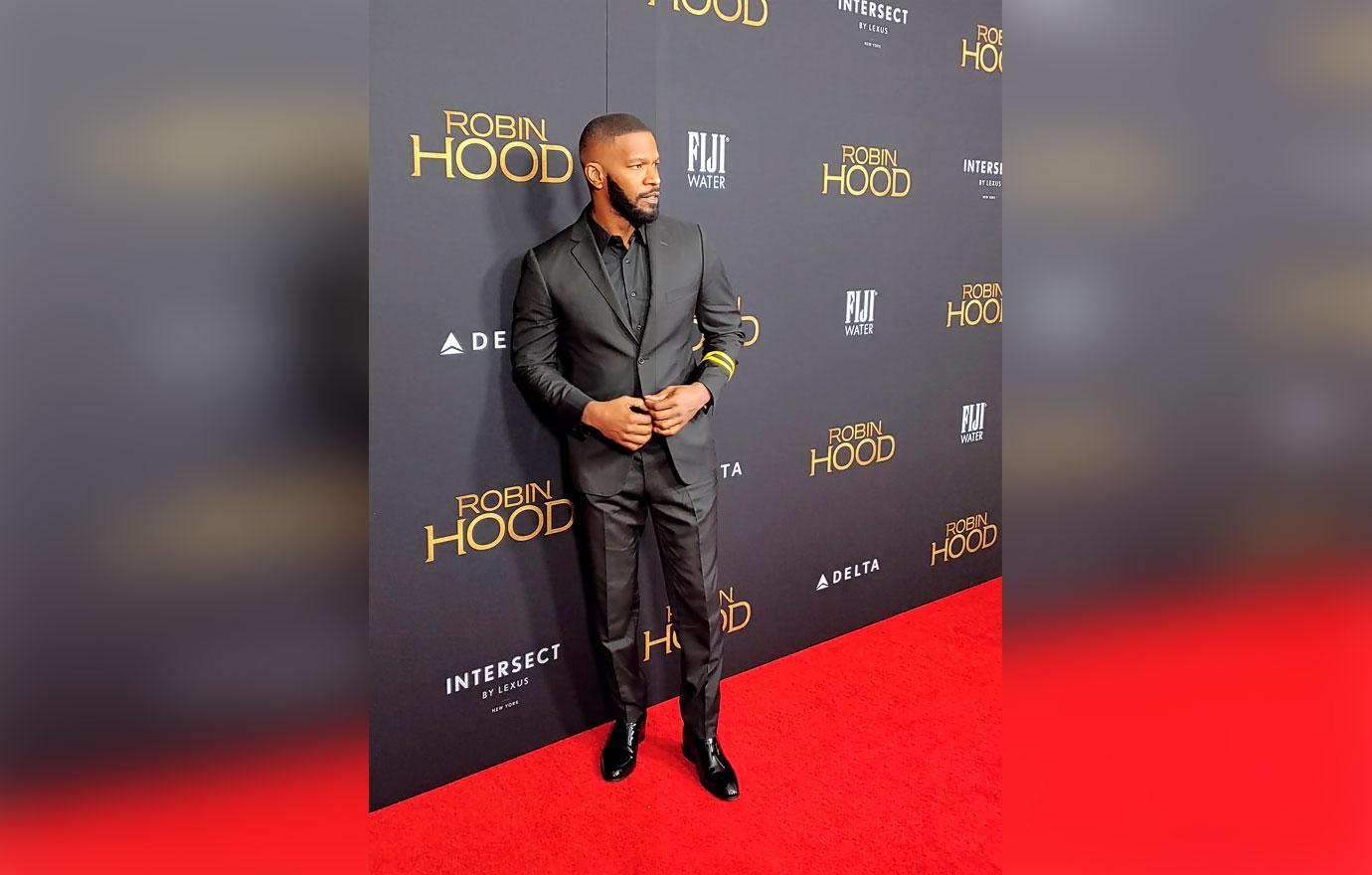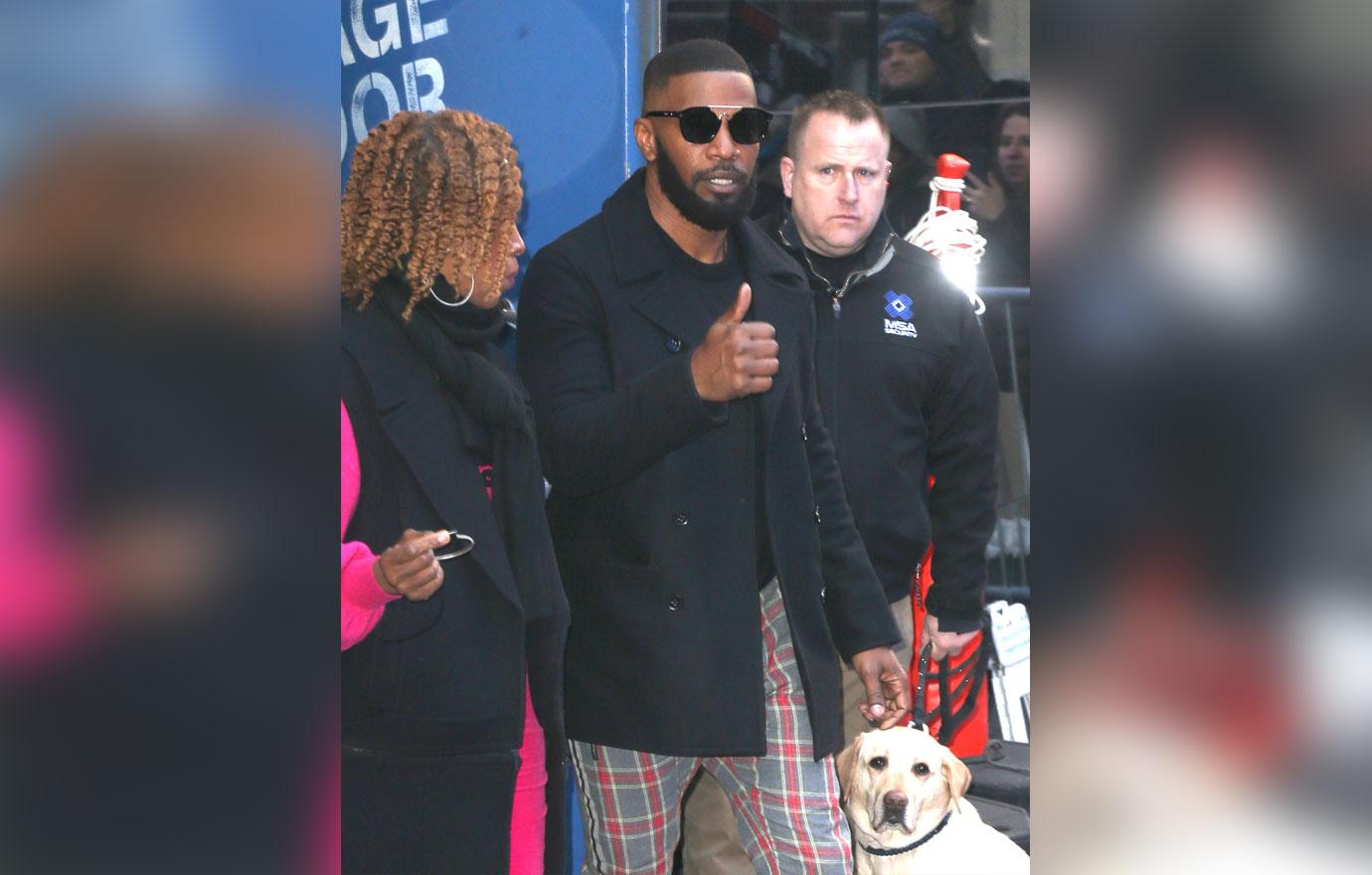 The film is set to debut in U.S. theaters on Wednesday, November 21.
Will you be seeing the new 'Robin Hood' next week? Let us know in the comments!