PHOTOS
Jared Leto Shows Off His Buff Biceps and Hot Bod in a Muscle Tee—See the Pics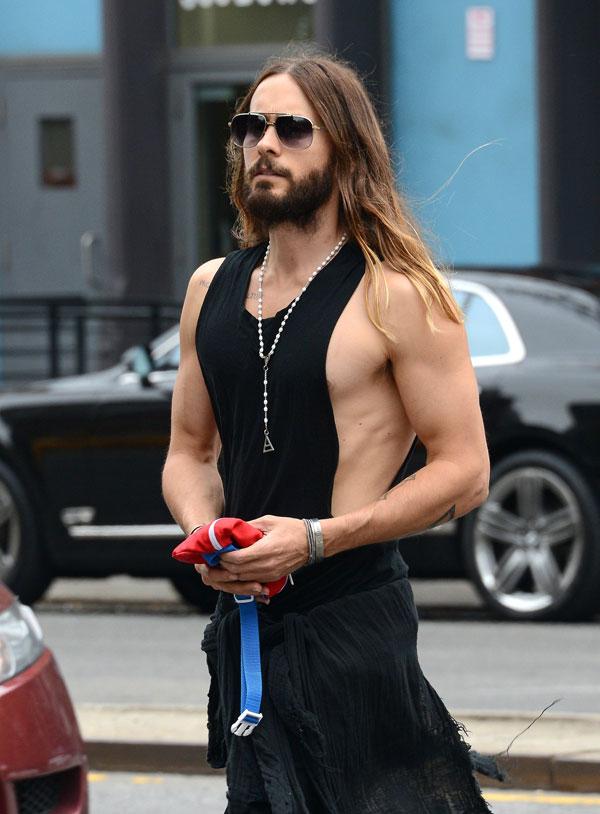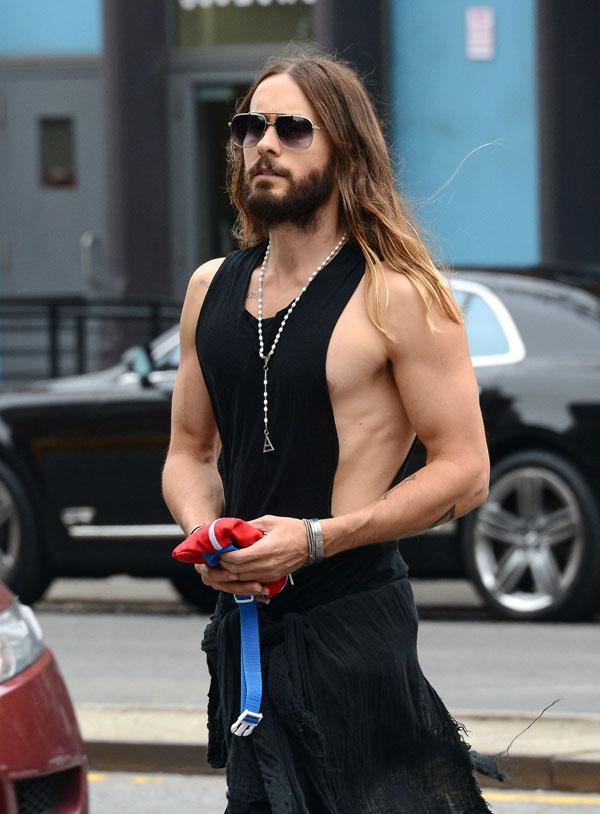 Jared Leto probably stole your heart the first time you caught glimpse of his dreamy blue eyes. But guess what? He's going to do it again with his sexy bod. The star was spotted out and about in Manhattan wearing a cut-off muscle tee that accentuated his buff biceps. Swoon!
Article continues below advertisement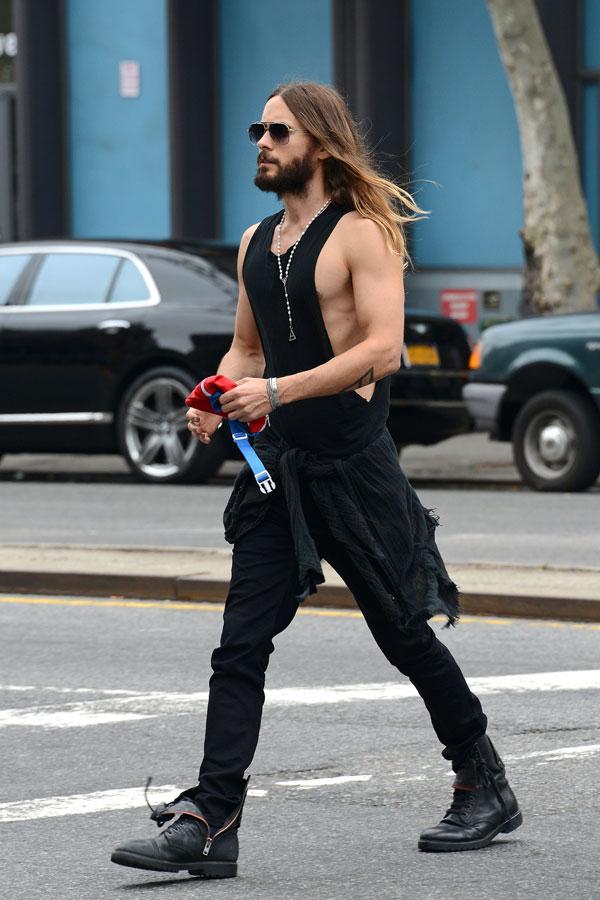 You can't see his abs, but c'mon, he HAS to have them!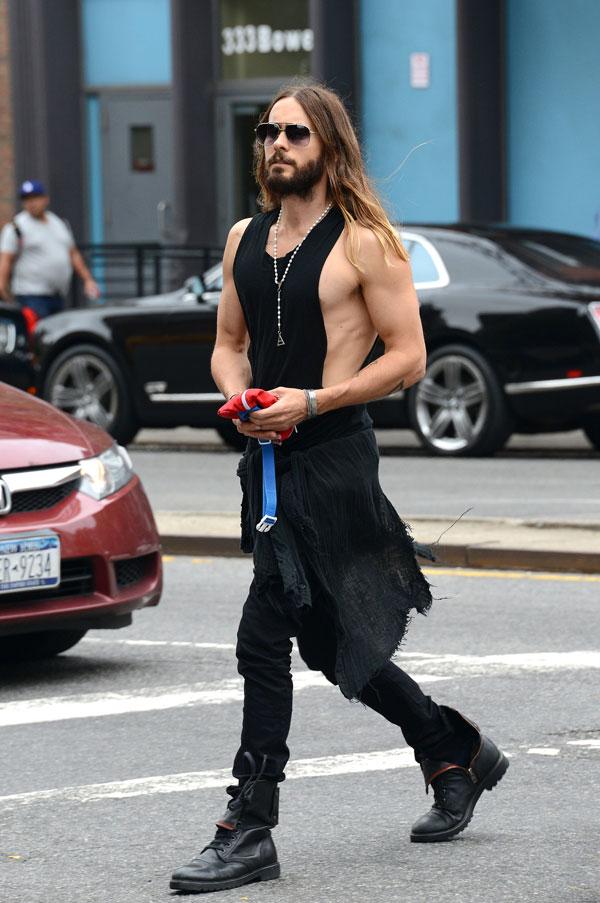 Jared is in the Big Apple for his intimate charity benefit concert, Haiti: The Journey is the Destination. The performance will be taking place in Brooklyn!
Article continues below advertisement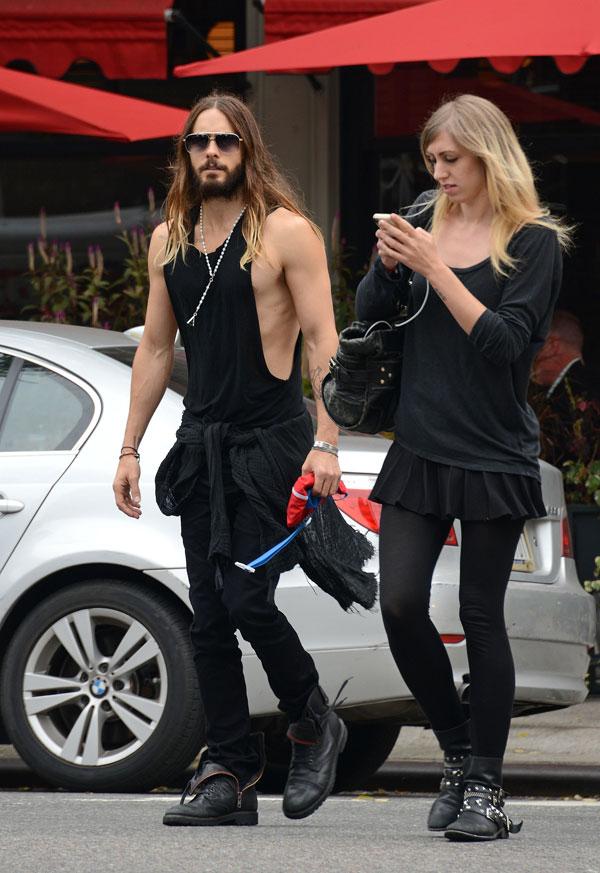 Jimmy Fallon shaved off some of Jared Leto's famous beard not too long ago, but it looks like he's bringing it back. Sorry, Jimmy.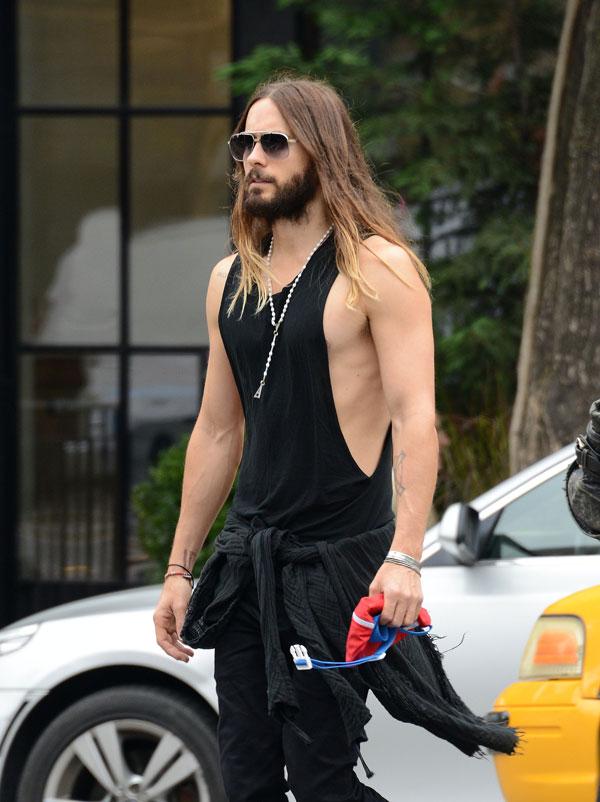 Go ahead and look one last time. We know you want to.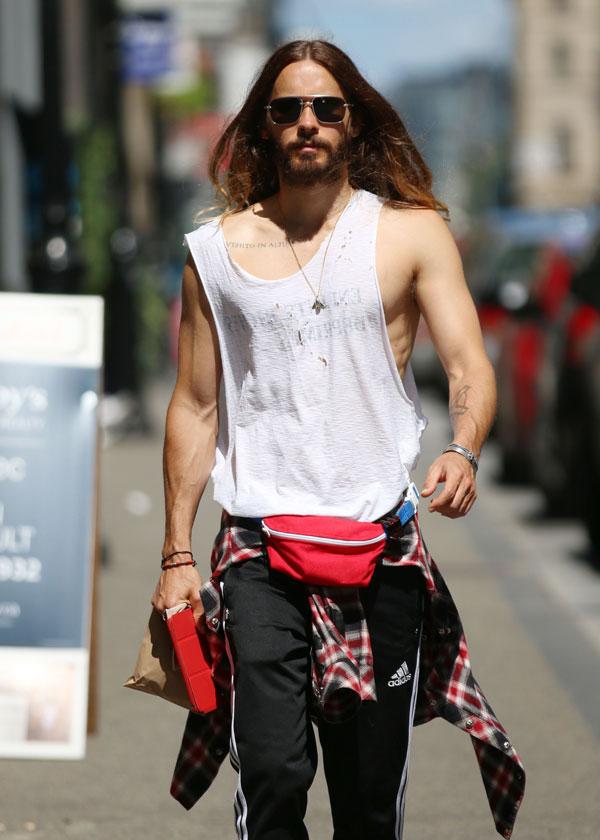 The muscle tee might be a new statement for this hottie. While in Canada back in August, Jared opted for a white version with the same fanny pack fastened around his waist.