PHOTOS
Does Jason Aldean Think His Wife Brittany Would Make A Good Country Singer?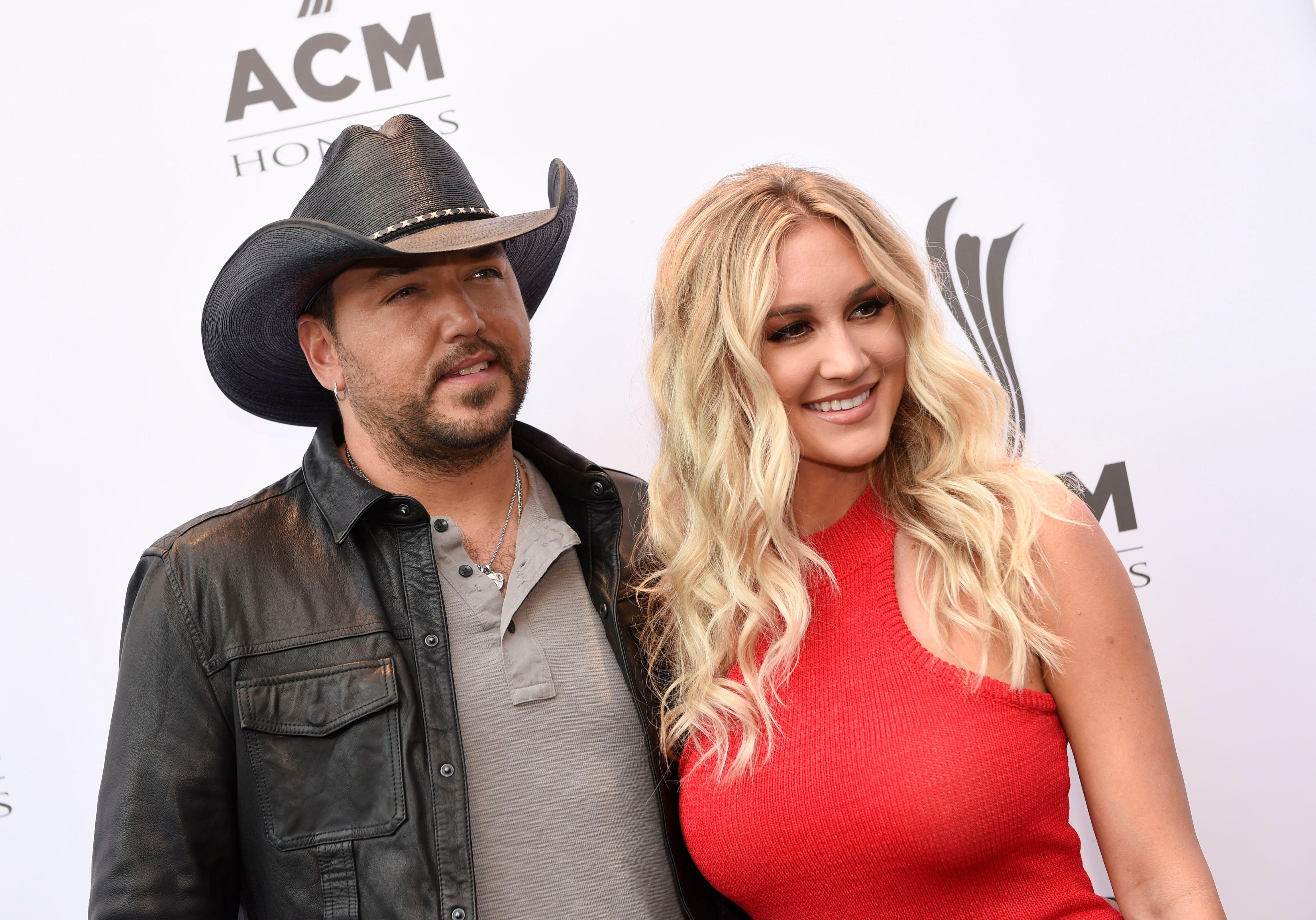 Article continues below advertisement
Jason, 42, revealed if Brittany, 31, would ever pursue music full time. He told PopCulture.com earlier this week, "Professionally, I don't know. We've never really had that conversation, but I think she's seen, with her doing Idol and then being married to me and seeing everything that goes into this, I think she's like, 'I'm good.'"
"And she's settled into her thing. I think at first when she moved to Nashville, with me doing what I do and her trying to find her place in all of it, not really knowing did she still want to pursue music or did she want to do something else," he continued.
Article continues below advertisement
The father of four added, "She didn't really didn't know what she wanted to do, and I think being here, she's settled into her things and what she enjoys doing. She's doing great. She loves being a mom." Brittany and Jason are parents to daughters Kendyl, Keeley, Navy Rome and son Memphis.
When asked if he and the former Charlotte Bobcats cheerleader would ever do a duet together, he admitted he's unsure if she would be into it. "People always ask me, 'Are you guys going to do a duet?' I'm like, 'I don't know.' I'm sure she would probably be into it, but as far as making a career out of it, I don't know if she's down for that anymore," Jason said.
Article continues below advertisement
"I wouldn't be opposed to it, because she actually is a great singer," he continued. "It's just something that, I don't know if she's really into it, like that." Brittany competed on season 11 of American Idol back in 2012.
Brittany made an appearance in her husband's 2016 music video, "A Little More Summertime." Jason is set to launch his We Back Tour in January 2020. He will also release his next album, 9, on November 22.
Do you think Brittany would make a good country singer? Sound off in the comments below!