PHOTOS
'Teen Moms' In Crisis! Jenelle Evans & Briana DeJesus Prep To Battle Hurricane Irma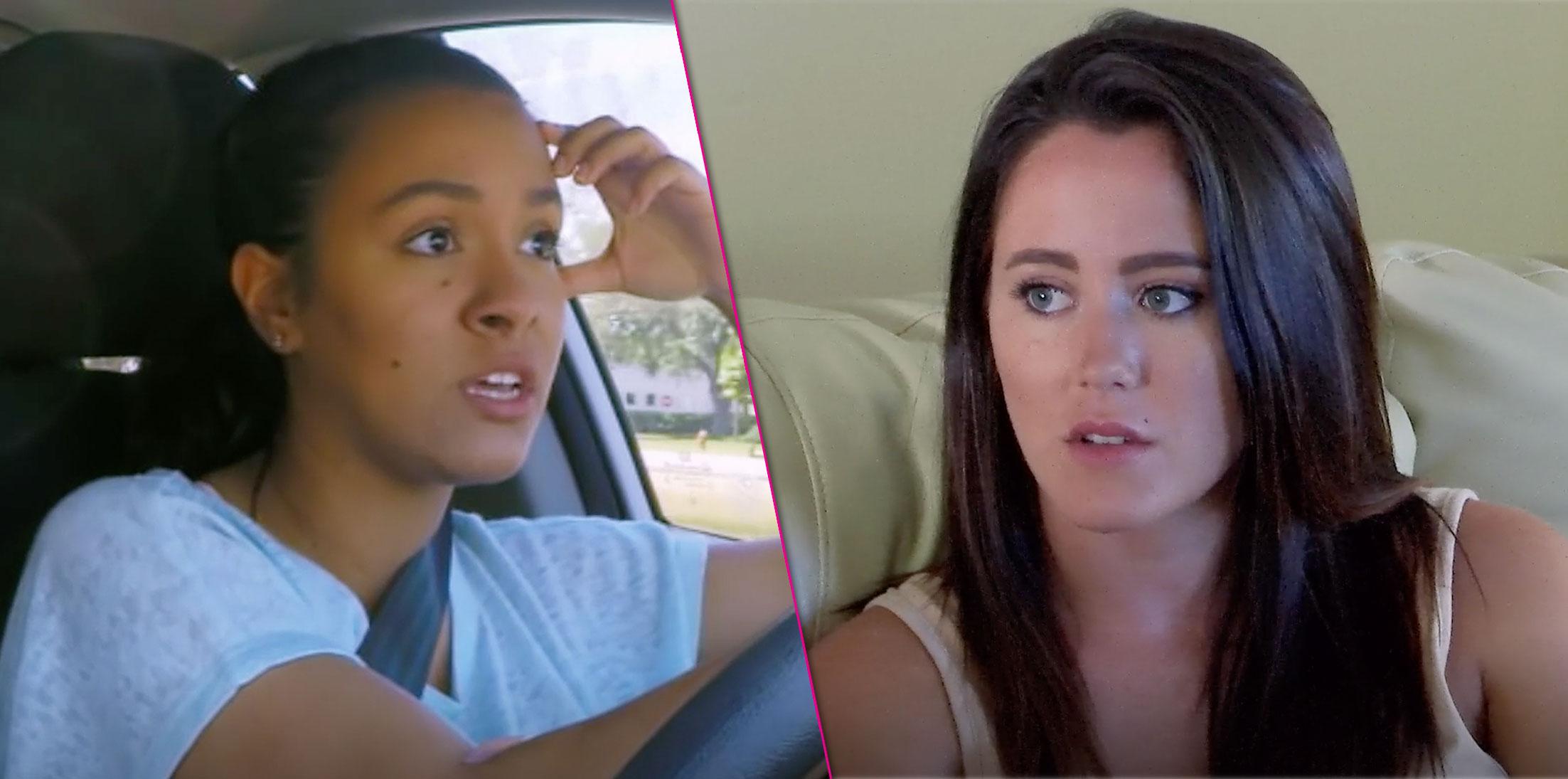 Jenelle Evans and Briana DeJesus have more than just babies and badly behaved exes in common! The two Teen Mom 2 stars are both in the path of the frightening storm Hurricane Irma, which is headed straight for the ladies' home states of North Carolina and Florida! Click through to find out what Jenelle and Briana are doing to keep them — and their families — safe!
Article continues below advertisement
"Can Irma just turn around?" Briana tweeted, adding that she had already booked a hotel for this weekend. "I'd rather be there than home," she said.
The mom to Nova, almost six, and two-month-old Stella admitted she's particularly worried about her newborn's health in the midst of the hurricane!
Article continues below advertisement
"My concern is that Stella has vsd and if there's a hurricane going on I can't take her to the hospital," she tweeted. VSD stands for ventricular septal defect, meaning a hole in the heart.
"Knew I should of waited til after this damn hurricane to get her shots done. Now she got a fever," Briana tweeted.
Article continues below advertisement
Still, Briana seems to be staying hopeful that the hurricane will pass them by! The MTV mom tweeted that she still bought party supplies for her Nova's upcoming birthday, and she tweeted this adorable pic of Stella looking "hurricane ready."
While Briana is worried about keeping her kids safe, Jenelle is trying to stock up on supplies! She snapchatted a video of her husband David Eason buying tons of baby food, and she tweeted that her local stores are already running out of bottled water because of the hurricane!
What are you thoughts on the ladies' hurricane prep? Sound off in the comments below!