PHOTOS
'Teen Mom' Heartbreak: Jenelle Evans Loses Custody Battle To Mom Barbara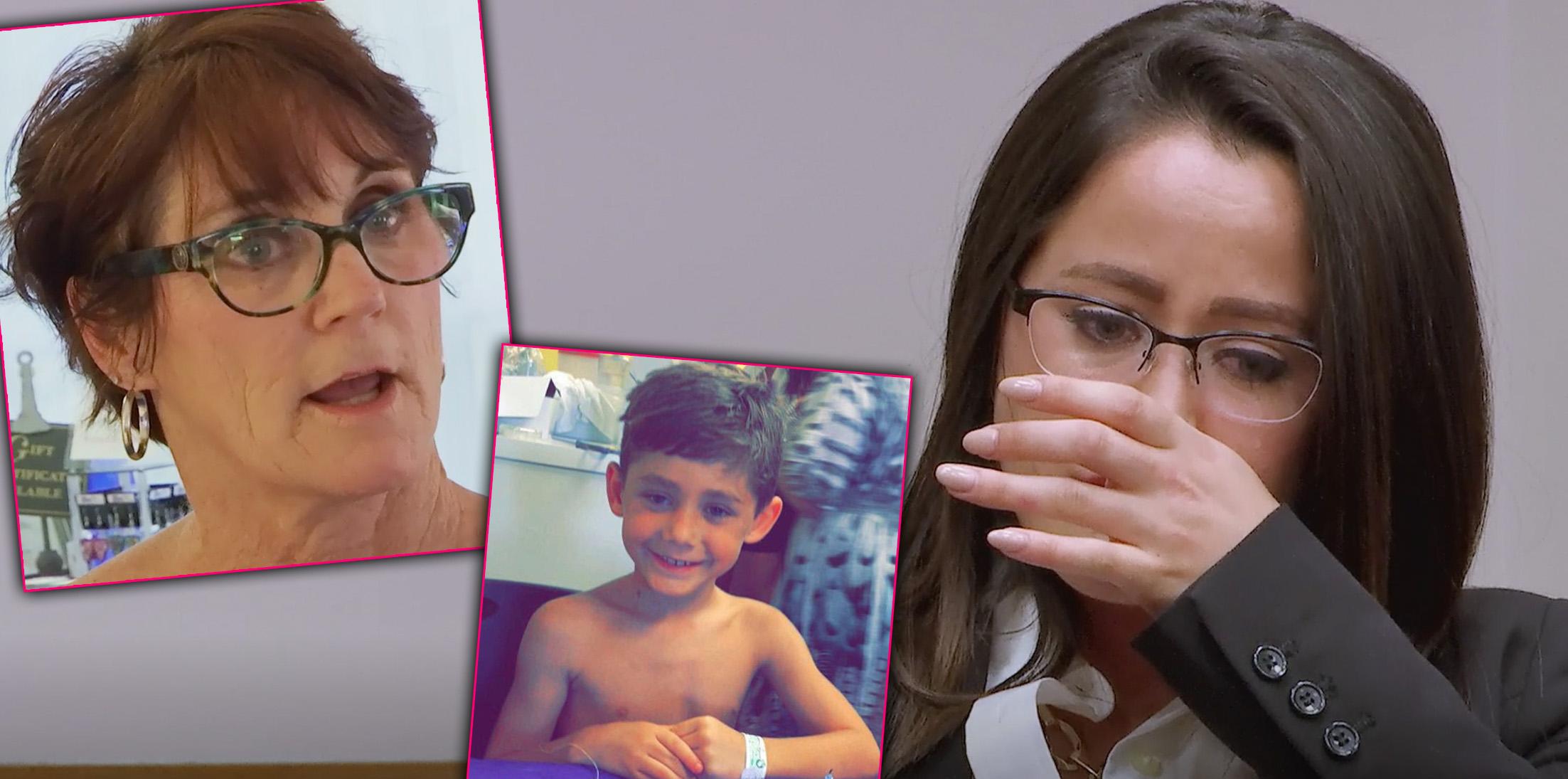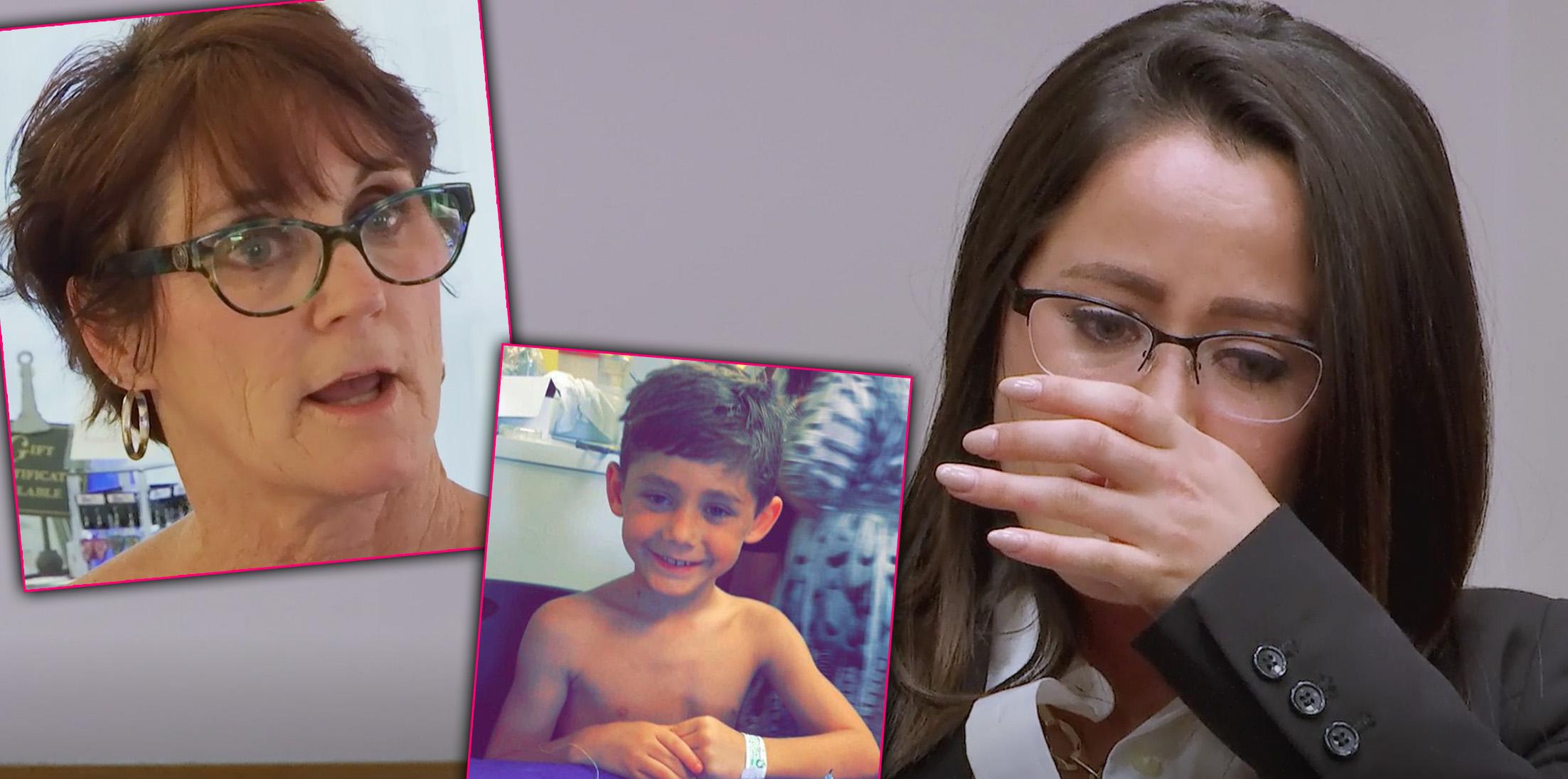 It's been a very rocky, nasty and emotional custody battle for Jace. Teen Mom 2 star Jenelle Evans has been at war with her own mother, Barbara, for custody of her oldest child. But after many fights and tears, the parties have reached an agreement.
Article continues below advertisement
The mother-of-three used social media to beg fans for prayers hours before she headed to court. "These last 24 hours pray hard for me. Tomorrow is the day. #PleaseGod," a tweet read.
She admitted in another tweet, "I'm very nervous and scared but ready to get Jace's final court date dealt with!"
Article continues below advertisement
A source exclusively revealed to RadarOnline.com that Jenelle and her mother reached a custody agreement, granting Barbara primary custody of Jace, while allowing increased visitation time with Jace.
In the context of their extremely nasty battle over the child, this court appearance was relatively calm. "It wasn't very emotional," a source told Radar. "No one cried. No one fought."
Article continues below advertisement
Jenelle told E! News she's "Happy, but devastated at the results," adding, "I'm not restricted to when my mom says I can have my son anymore, and at the moment that's all I care about. I just want to spend time with my son. He will be home one day but today wasn't the day, sadly."
Back in 2009, when Jenelle's life was spiraling out of control, she handed over custody of Jace to her mother.
Article continues below advertisement
With a brand new house, a future husband and two more kids, Jenelle told Us Weekly back in October 2017 that she was fully prepared for her oldest child to live under her roof.
She said, "That's all! I'm ready, I'm prepared. I'm just waiting to go."
Article continues below advertisement
Even though Jenelle was prepared to head to court, Barbara wasn't. She told the site, "I think she's just too attached right now. I mean, I don't understand what the issue is with him being back with me and I don't see what the big deal is. But I think she's just making up excuses because she's attached."
Adding, "Like right now, if I bring it up to her she's like, 'Well let's see what the judge says, well let's see what the judge says.' So she won't even discuss it with me."
Article continues below advertisement
"No cameras are going to be in the courtroom during the hearing," the insider said. "But MTV will film before and after and get immediate reactions from Jenelle and her mom."
Article continues below advertisement
Since Jenelle gave up custody in 2009, a lot has happened to the MTV star and a lot has changed. She welcomed a son, Kaiser, with her ex, Nathan Griffith in 2014 before they split up. Now, she is engaged to David Eason, the father of her third child, Ensley Jolie.
Are you shocked with the final decision for Jace? Let us know your thoughts in the comments section!