PHOTOS
Jenelle Evans Accused Of Drugged Up Pregnancy & Child Neglect In EXPLOSIVE Court Docs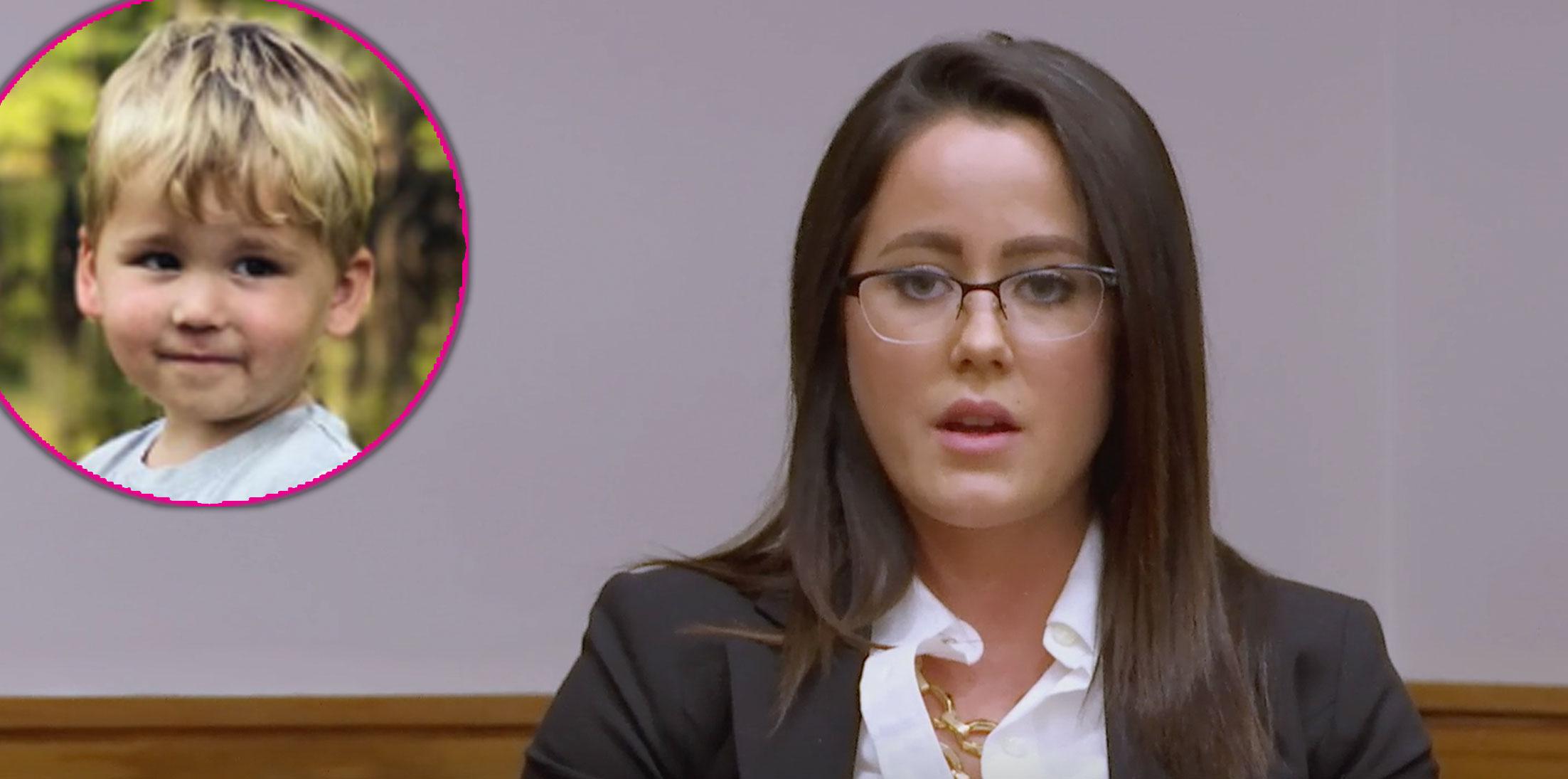 Jenelle Evans is gearing up for another custody battle! The Teen Mom 2 star, 25, is accused of using drugs while pregnant and neglecting her children in explosive court documents filed by her son Kaiser's grandmother, Doris Davidson. Doris, the mom of Jenelle's ex Nathan Griffith, has filed an emergency request for full custody of Kaiser, 3, amid claims that Jenelle is an unfit mother. Click through for the explosive details!
Article continues below advertisement
"Upon the birth of Jenelle's daughter Ensley, the newborn tested positive for marijuana," Doris wrote in North Carolina's New Hanover County documents, exclusively obtained by RadarOnline.com. "DSS became involved due to Ensley testing positive for marijuana and opened an investigation. Upon information and belief, both Plaintiff and her fiancé David Eason had positive drug screens for marijuana."
In the documents, Doris claimed she "has a reasonable belief that plaintiff regularly abuses illegal substances based on the following: Plaintiff has an extensive history of drug use and has been to treatment. Plaintiff has admitted to using marijuana." The documents then state that Jenelle's past actions "warrant the consideration for a hair follicle drug test of the plaintiff."
Article continues below advertisement
According to Doris, she "is fit and proper persons to have the care, custody and control of the minor child and is willing and able to provide for the child's physical, mental, emotional and other needs."
In addition to her explosive drugged up pregnancy claims, Doris also claimed that Jenelle failed to give Kaiser necessary medication and had even locked him and his half-brother Jace out of their home on a very hot day, RadarOnline.com reported.
Article continues below advertisement
"The minor child has been in a constant state of congestion for the past several months but never seemed to get better every time he visited," Doris claimed in the docs, adding that on March 2, 2017, she took him to a pediatrician who prescribed a nebulizer.
Doris claimed that when she saw Kaiser again on March 17, he was still sick because "upon information and belief plaintiff does not use the nebulizer on minor child."
Article continues below advertisement
On July 28, 2017, Doris said she went to Jenelle's home to pick up Kaiser, who was in the yard alone. "After several minutes, Plaintiff finally noticed the vehicle and came running out apologizing that she didn't realize the minor child was outside alone. Prior to this day, Plaintiff's oldest child was lost in the woods for two hours due to improper supervision," Doris wrote.
Doris also claimed that on August 25, 2017, Jenelle failed to meet her to pick up Kaiser, because she was at the MTV Video Music Awards in Los Angeles. David said he and Jenelle told Doris about the trip, but according to Doris, "no one had notified her anything about it."
What do you think of Doris' shocking claims? Do you think Jenelle is a fit mother? Sound off in the comments below!