PHOTOS
Jenelle's Miscarriage Heartbreak: I Woke Up To A 'Pool Of Blood Between My Legs!'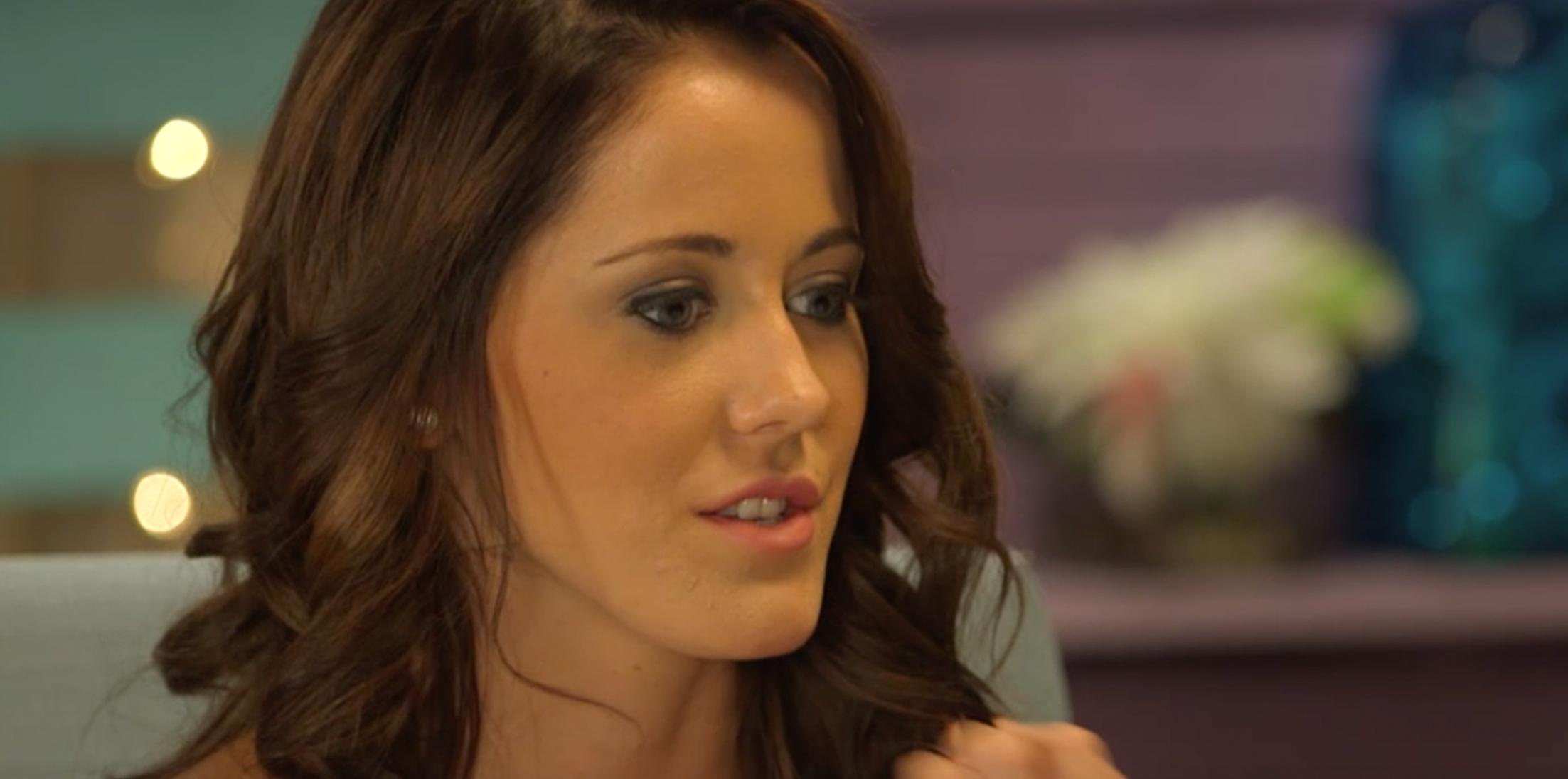 Jenelle Evans' is revealing all of her secrets, even the darkest ones. In her new tell-all book, Read Between The Lines: Diary of a Teenage Mom, the MTV reality star opened up about her rocky marriage to her ex-husband, Courtland Rogers. As fans may know, the MTV star aborted their baby when she became pregnant, but in her book, she revealed that she was pregnant a different time and suffered a miscarriage, according to RadarOnline.com.
Article continues below advertisement
After reconnecting online, Jenelle went on a date with Courtland after recovering from an addiction to heroin. When she asked him for marijuana to help with her withdrawals, he bought two bags of heroin instead. "It was a hard relapse," she wrote. "I took more than I did before. Courtland was not only taking heroin, he started dealing it."
The former couple moved in together after only a month of dating and wed back in December 2012. Jenelle then discovered she was pregnant with their child, so stopped abusing drugs so she "wouldn't poison" their baby. However, Courtland didn't stop.
Article continues below advertisement
"He also became very verbally abusive," Jenelle wrote. "His favorite thing to do during arguments was tell me that our child wasn't his because I was a whore." After he found messages between her and another man, the verbal abuse turned physical, according to Jenelle.
"Courtland slapped me around a few times, then started punching me in the gut," she wrote.
Article continues below advertisement
Jenelle notified a friend about the physical altercation, who told the police. However, the reality star sent the police away because she feared MTV would find out about her relapse if cops found drugs in their home.
"I packed a bag and went to spend the night with my mother," she wrote. "I woke the next morning to a pool of blood between my legs. My mother rushed me to the emergency room, where they explained to me that I had suffered a miscarriage due to my recent altercation with Courtland." Rogers was charged with assault and battery of an unborn child, she claimed.
Article continues below advertisement
In April of 2013, the two were back together and he claimed that he quit using. However, she suspected Courtland snorted the Percocet pills she was prescribed after dental surgery, which caused a fight. "I showed him the bottle and asked where the pills went," she wrote. "As expected, he attacked me, throwing punches and grabbing me." When police arrived, she was arrested for heroin possession and trafficking.
When Jenelle was admitted to the hospital for bronchitis days after the arrest, she learned that she was pregnant yet again. "I was pregnant, with that crazy, drug-dealing, abusive man's child," she wrote. "I decided not to have the baby. Instead, I had an abortion." In 2014, the couple divorced.
Will you be reading Jenelle's new book? Let us know your thoughts in the comments section!