PHOTOS
Jenelle Evans SLAMMED For Welcoming Puppy After Animal Cruelty Accusations: 'Dogs Aren't Toys!'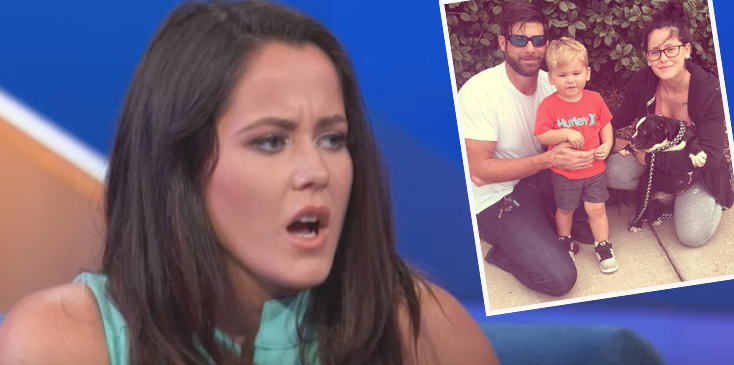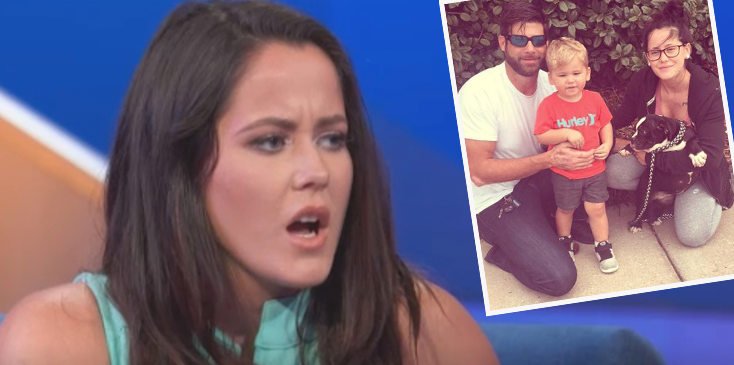 From dog deaths to animal cruelty accusations, Jenelle Evans hasn't had the best luck with pets. That's why animal rights organization PETA has expressed their outrage over the pregnant Teen Mom 2 star welcoming yet another pooch to her growing family!
Article continues below advertisement
Evans showed off the new addition over Instagram. "Our family adores her and our other pitbull is in love," Evans captioned a photo alongside her new puppy, boyfriend David Eason and son Kaiser from a previous relationship with ex-fiancé Nathan Griffith.
But Evans came under fire by fans for buying a new pooch when she was accused of animal cruelty for putting her pit bull Jax and husky Moogan in a small crate together on an episode of Teen Mom 2. Fans even slammed her for buying a dog through a breeder and not adopting from a shelter.
Article continues below advertisement
"Dogs aren't toys, bicycles, or Instagram props," PETA exclusively told OK! in a statement. "They need long walks, playtime, comfort and affection. Jenelle's past is littered with mistakes, and buying a pit bull from a breeder at a time when animal shelters are bursting at the seams with them is yet another one. PETA hopes she'll turn over a new leaf and set a positive example by never crating or shouting at this dog, ensuring that she is spayed as soon as possible, and never buying another dog from a breeder."
Screen Shot 2016-10-06 at 2.20.22 PM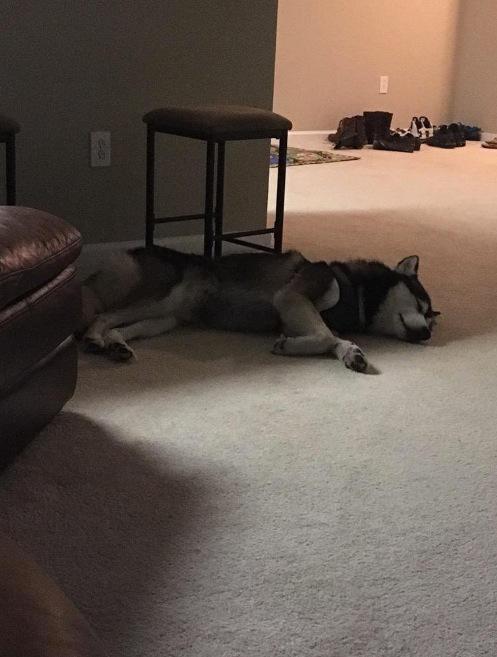 The animal abuse accusation isn't the first time she's had trouble with her pets. After putting Griffith's dog Moogan in a tiny crate, she lost custody of the pooch. He was returned to Griffith after their breakup. "In the car near Evans' old home, Moogan hid his face in the seat and wouldn't even look up," a source told RadarOnline.com. "It was weird. He was acting really funny."
Article continues below advertisement
Brody
As for Evans' other pit bull, Brody, she revealed over Instagram that she gave him to a friend. "My mother didn't let me keep Brody and Brody is now with a friend of mine that I still keep in contact with and have play dates with," she wrote.
jax
Her mother, Barbara Evans, killed her bearded dragon, Yoshi, when she turned off the animal's heat lamp.
cat
As for Evans' other two pets, her German shepherd Cali, chihuahua McKayla, bird and cat, their whereabouts are unknown.