PHOTOS
Jenelle Evans Celebrates Son Jace's Birthday After Barbara BANS Her From His Party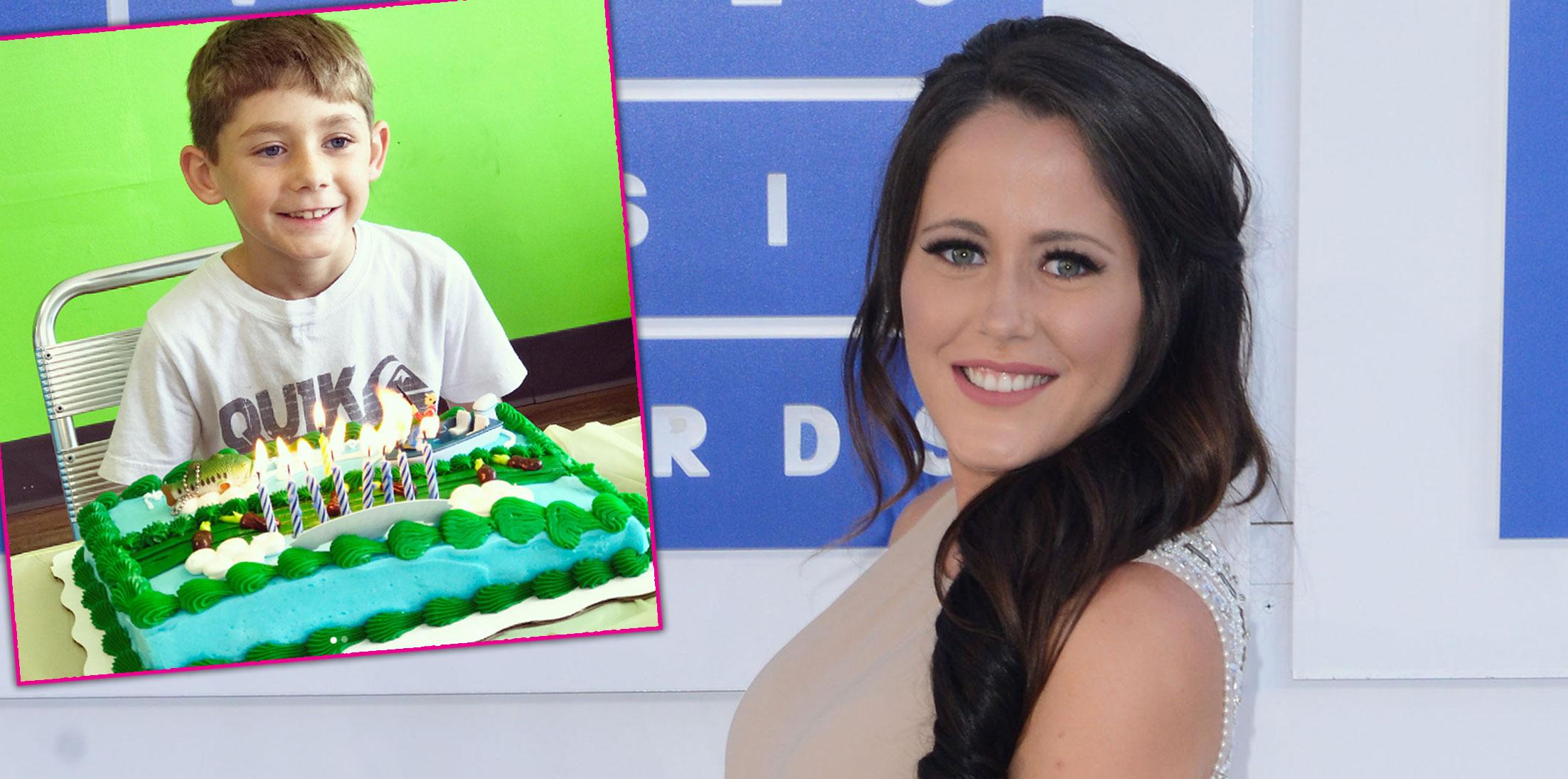 Jenelle Evans celebrated her son Jace's 8th birthday this weekend, after her mom Barbara Evans banned her from coming to his first party! Last week, Barbara threw Jace a party, and fans couldn't help but notice Jenelle's absence. "Is it true Barbara didn't invite you jace's birthday party?!" one fan tweeted. "Yeah, she doesn't care. I'm going to have his own party this weekend. No big deal, just hurts Jace's feelings," Jenelle tweeted back. But Jenelle more than made up for the snub by throwing Jace a second birthday celebration that lasted all weekend long! Click through to see the adorable photos of Jace enjoying his birthday with Jenelle.
Article continues below advertisement
First, Jenelle took her growing brood out for a #BirthdayDinner. "Love this crazy bunch!" Jenelle captioned this adorable photo of Jace smiling alongside his half-brother Kaiser and her fiancé David Eason's daughter, Maryssa.
The next day, Jenelle threw Jace a birthday party — his second in one week! Jenelle got her son an adorable fishing-themed cake.
Article continues below advertisement
She also posted this precious photo of Jace and Kaiser holding hands. Too cute!
On Jace's actual birthday, August 3, Jenelle posted this photo of her eldest son. "Time has flown and it's going by too fast. #MyLittleMan #Stud," Jenelle wrote.
Article continues below advertisement
What do you think of Jenelle being banned from her own son's party? Sound off in the comments below!