PHOTOS
Jenelle's Worst Nightmare! 'Teen Mom 2' Star Evans Confesses HEARTBREAKING Custody Battle Update For Jace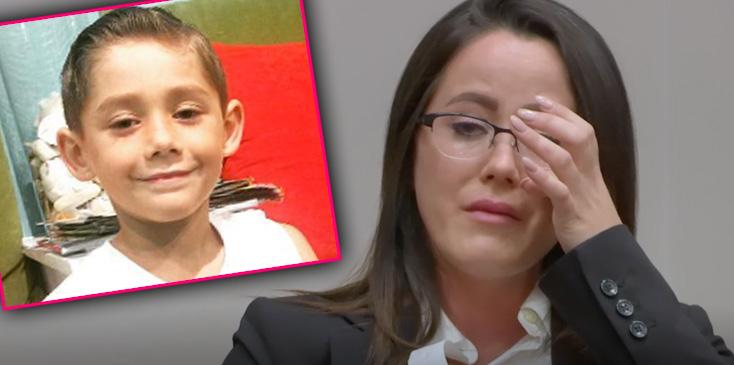 Jenelle Evans is living her worst nightmare! The Teen Mom 2 star made a shocking and heartbreaking confession about the custody of her son, Jace.
Article continues below advertisement
Jenelle's mother, Barbara, who now has custody of the 7-year-old, appeared on the Teen Mom 2 live after-show on Monday night and discussed the custody war between them.
"Dude she wants to keep Jace from me forever," Jenelle wrote in a heartbreaking tweet.
Article continues below advertisement
As fans may know, Jenelle gave up custody of Jace back in 2009, shortly after he was born.
Two more kids later, she is ready to regain custody of her first son. Jenelle and Barbara have been ready to battle it out in court since 2015.
Do you think Jenelle deserves custody of Jace? Let us know your thoughts in the comments section!