PHOTOS
'Stop Being So Dramatic!' Jenelle Evans BLASTS 'Fake' Leah Messer!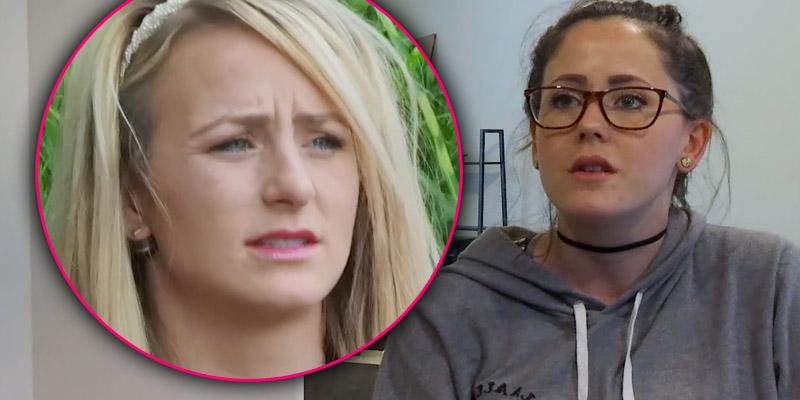 Another day, another Teen Mom 2 feud! Jenelle Evans took to Twitter to slam her co-star, Leah Messer! Click here to find out all of the details from the messy and on-going feud.
Article continues below advertisement
The latest Twitter war started when Leah went on Kailyn Lowry and Lindsie Chrisley podcast, Coffee Convos, to discuss the Teen Mom 2 reunion taping and how Jenelle's husband, David Eason, pulled out a knife.
"My friend who went with me was terrified," Leah said on the podcast, obtained by The Ashley's Reality Roundup. "She was right there and she thought one of the producers was going to get stabbed in the face, which is not OK! I don't even remember if it was because they were not serving any more alcohol or… but we were there for work! I mean, you can have a few drinks socially but, it's not that appropriate."
Article continues below advertisement
Jenelle read what Leah said and was NOT happy! "Hey @TM2LeahDawn, last time I recalled the kids weren't at the New Years party we were 'working at.' Stop being so dramatic. My name or my husband's should never come out of your mouth, but for a podcast and ratings?! Of course. #Fake," she tweeted.
But she didn't stop there, as she also slammed her other co-star. "Kail uses anyone she can to gain whatever she can… remember that," she tweeted, adding, "Why is my life your everyday topic for your show? Maybe I should be the one with a show then."
Article continues below advertisement
As it was previously reported back in October of 2017, the reunion drama exploded between all of the ladies.
What do you think of Jenelle's message to Leah? Let us know your thoughts!