PHOTOS
It's Over? Jenelle Evans Caught On Camera BLASTING Husband David Eason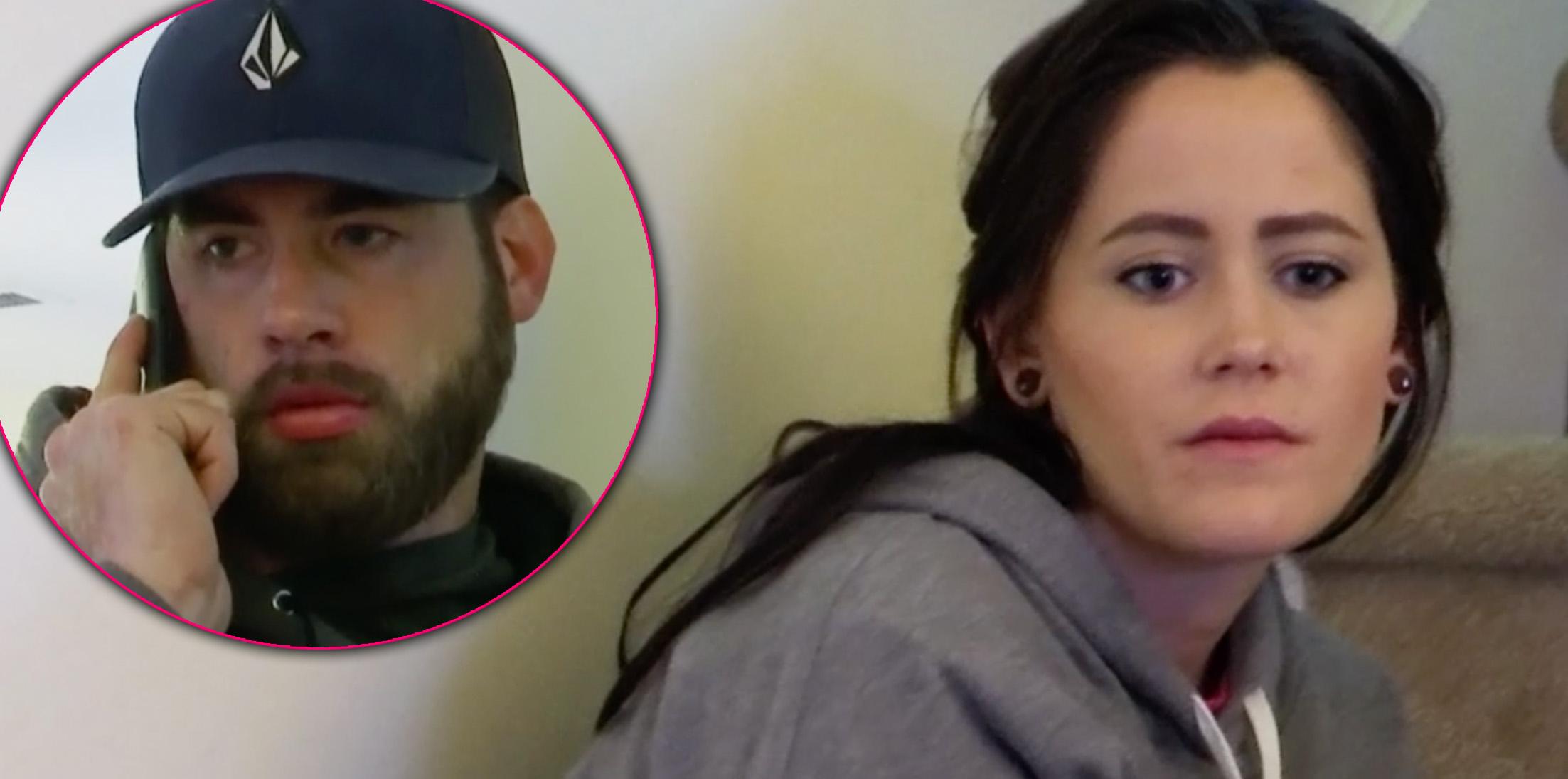 When it's Jenelle Evans' wedding weekend...of course there is drama! The Teen Mom 2 star married her third baby daddy, David Eason, this past Saturday surrounded by their friends and family. The mother-of-three did get her happily ever after, but not without an explosive fight caught on camera by RadarOnline.com!
Article continues below advertisement
In an exclusive video obtained by Radar, Jenelle could be seen screaming at David over where to set up the DJ booth at their home. "He wants to be set up right there. He told me that," Jenelle yelled at David, as he shouted back, "You don't have no where else to put it. So guess what? The DJ booth could go right there on the corner."
When Jenelle complained that her now-husband never discussed the set up of vendors for their wedding, he fired at her, "Well maybe you shouldn't have been in the bathtub…You should've been out here!"
Article continues below advertisement
When she asked what he was talking about, he blasted her! "Instead of saying the f**king wedding is over, you should've been out here doing something," he scolded. "I'm f**king raking! I'm working! I'm working! I'm working!"
Just hours before exchanging vows, Jenelle and David called off their wedding after he spent the day prepping their property for the big day, rather than giving her his attention. "You're not giving a f**k what I feel," she screamed at David. "No, I'm done, you can have the ring!" The mother-of-three slammed her engagement ring on a table in their backyard in front of family and friends.
Article continues below advertisement
Despite the rocky fight, David and Jenelle ended up exchanging vows.
Are you shocked by Jenelle and David's pre-wedding fight? Let us know your thoughts in the comments section!