PHOTOS
Jenna Jameson Highlights Realities Of Pregnancy With Shocking Before & After Pics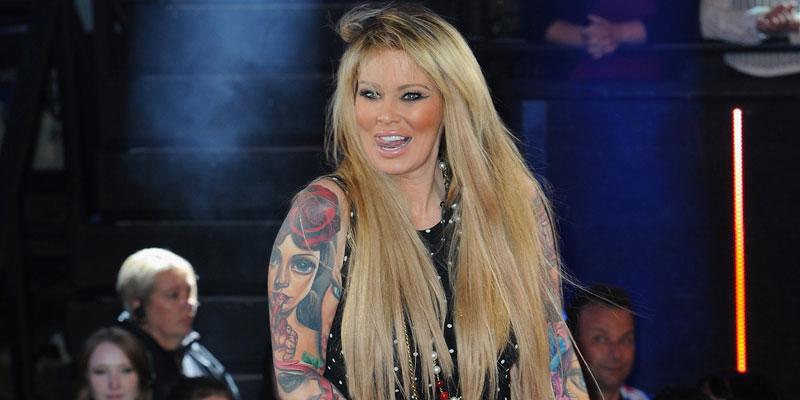 Though many famous mothers are quick to upload snaps of their post-birth bodies, less of them are willing to talk about the in-between process. Jenna Jameson is working to break that stigma, and in a series of vulnerable photos, she got candid about her journey to lose her baby weight.
Article continues below advertisement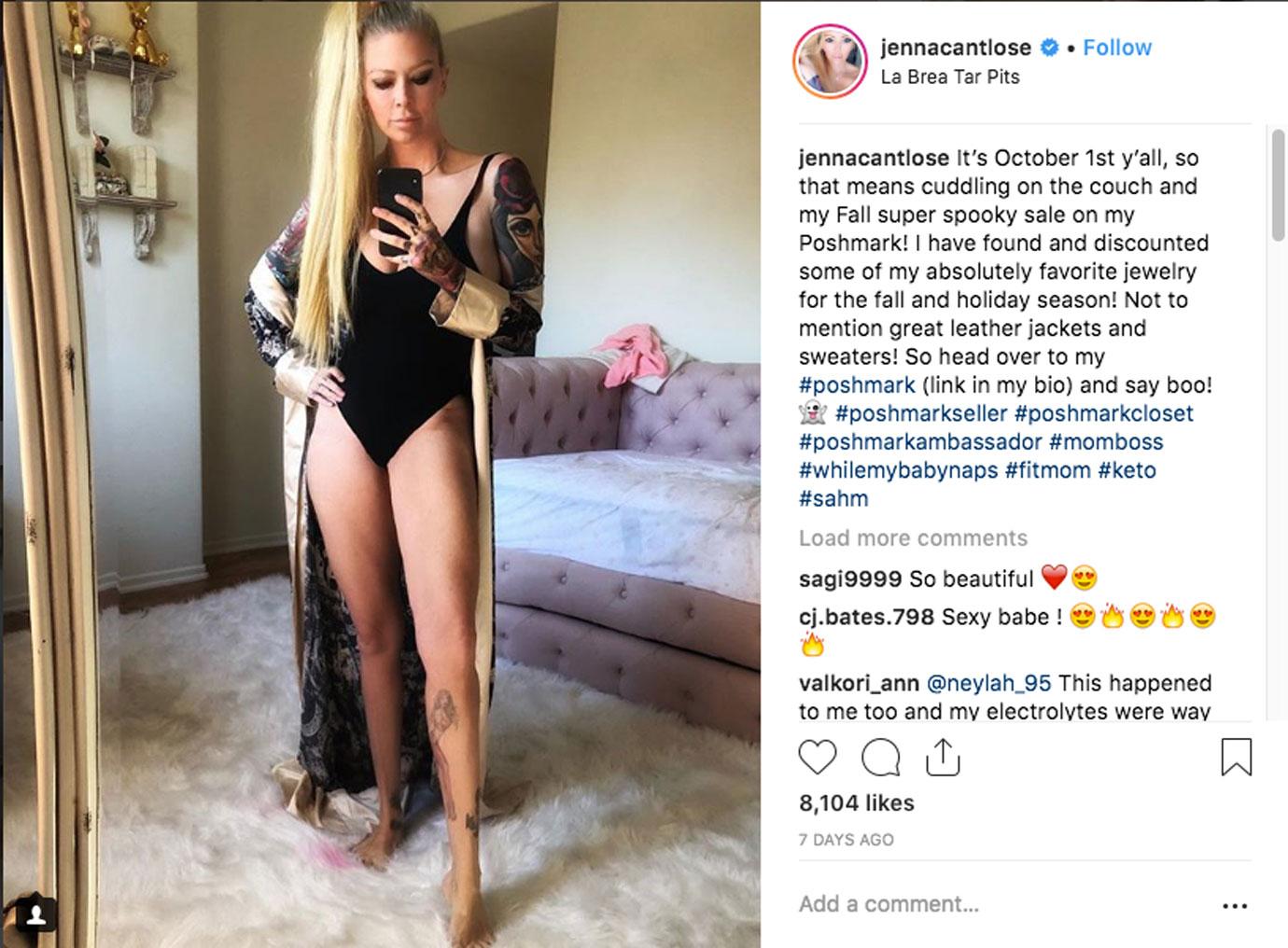 Under the revealing before and after shots she wrote, "Yes it's that time! #mondaymotivation ?? so the funny before pic is me 1 month postpartum. This is the truth and reality of what us women go through after having a baby."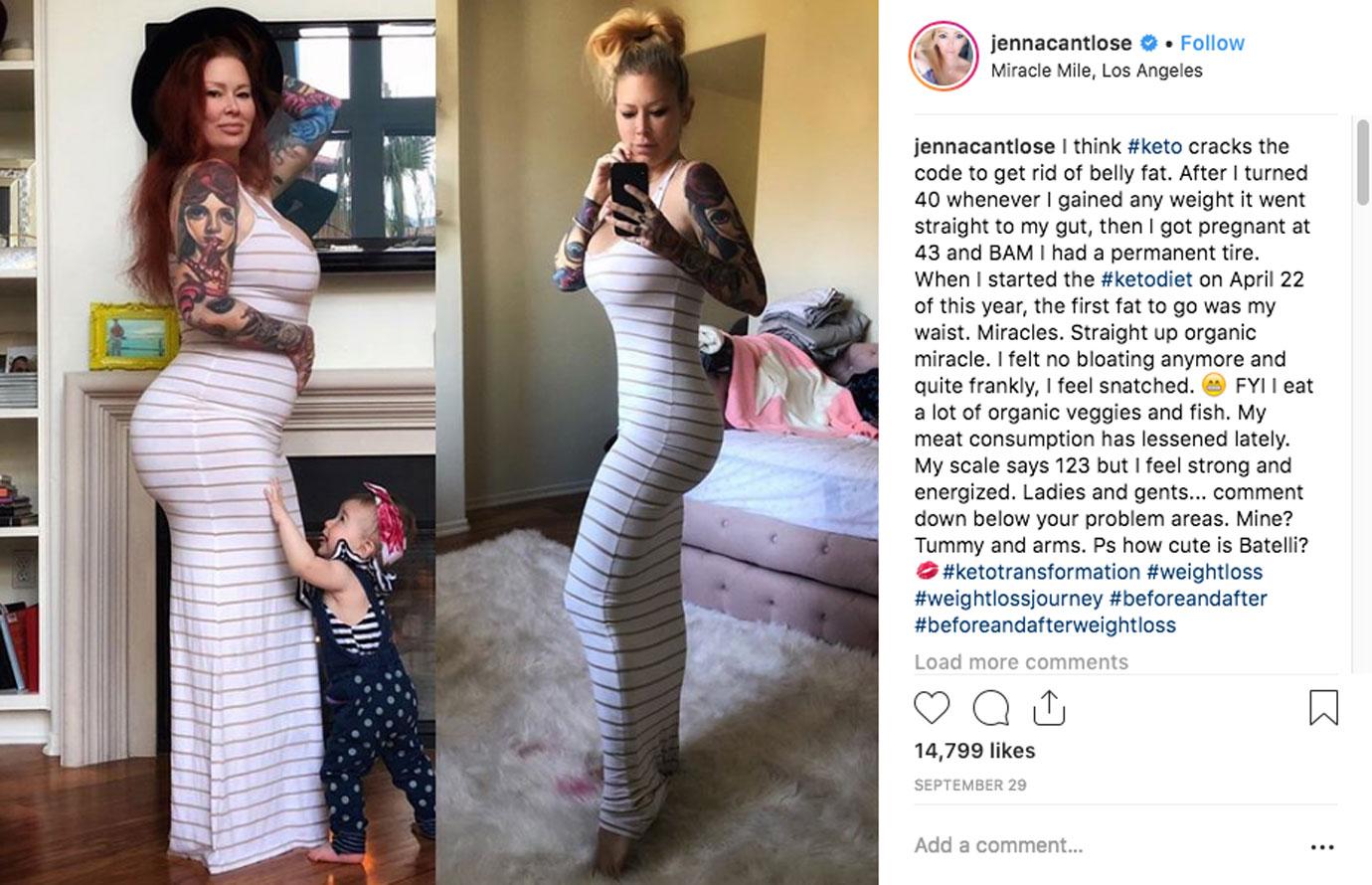 "Exhausted, in love... and wondering who the hell the person staring back at them in the mirror is. I remember taking that pic just so I could remember my beautiful amazing body that just birthed a queen. But I also remember thinking ' NO ONE WILL EVER SEE THIS PIC,'" she continued.
Article continues below advertisement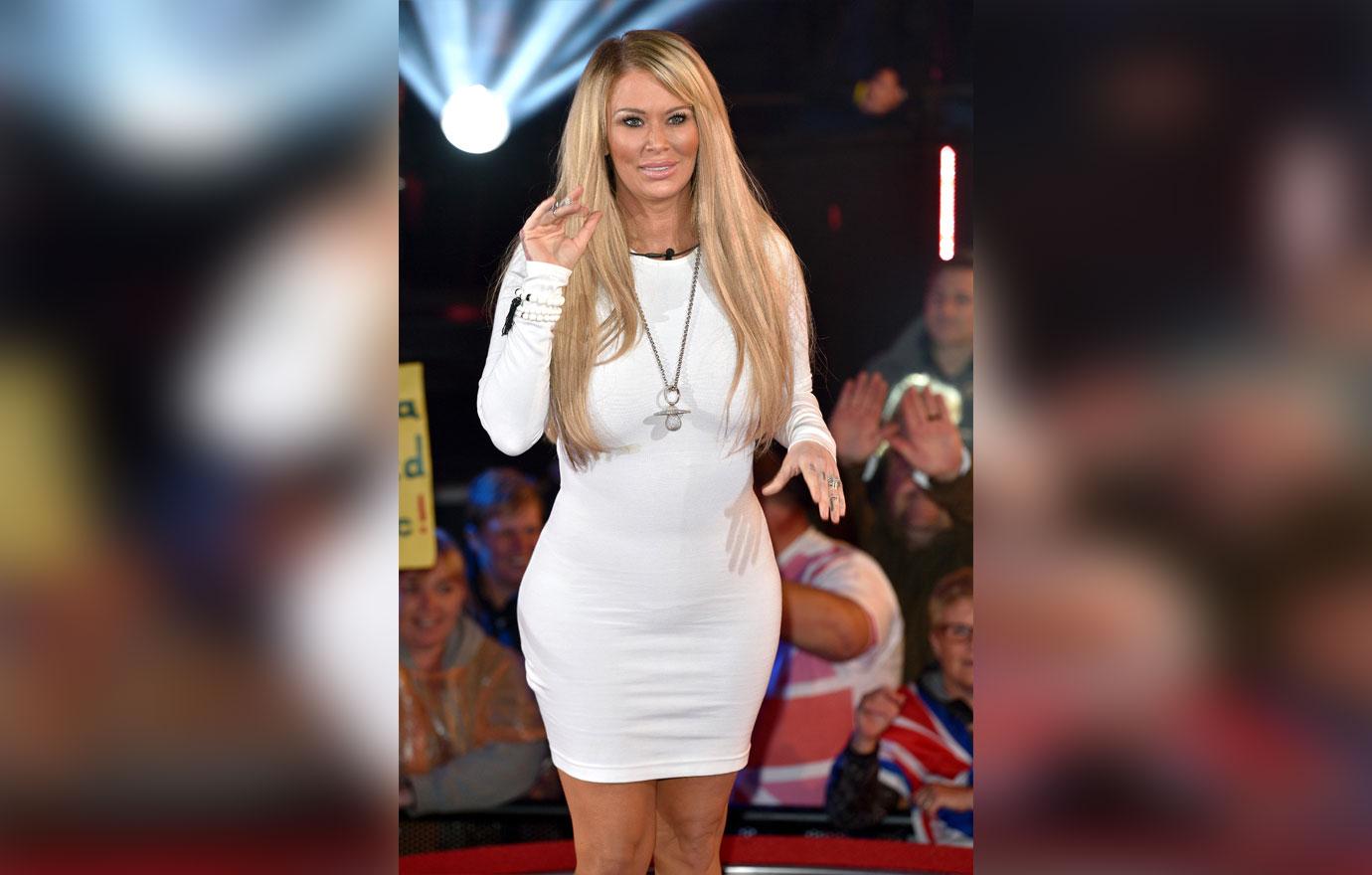 Finally, she ended, "I was wrong. I want other mommy's to know we are all alike. We all struggle. But we can take control back. Back from society who makes us think we need to 'SnapBack'. Yes I lost my weight, yes I am proud. But I am much more proud of the mother that I am."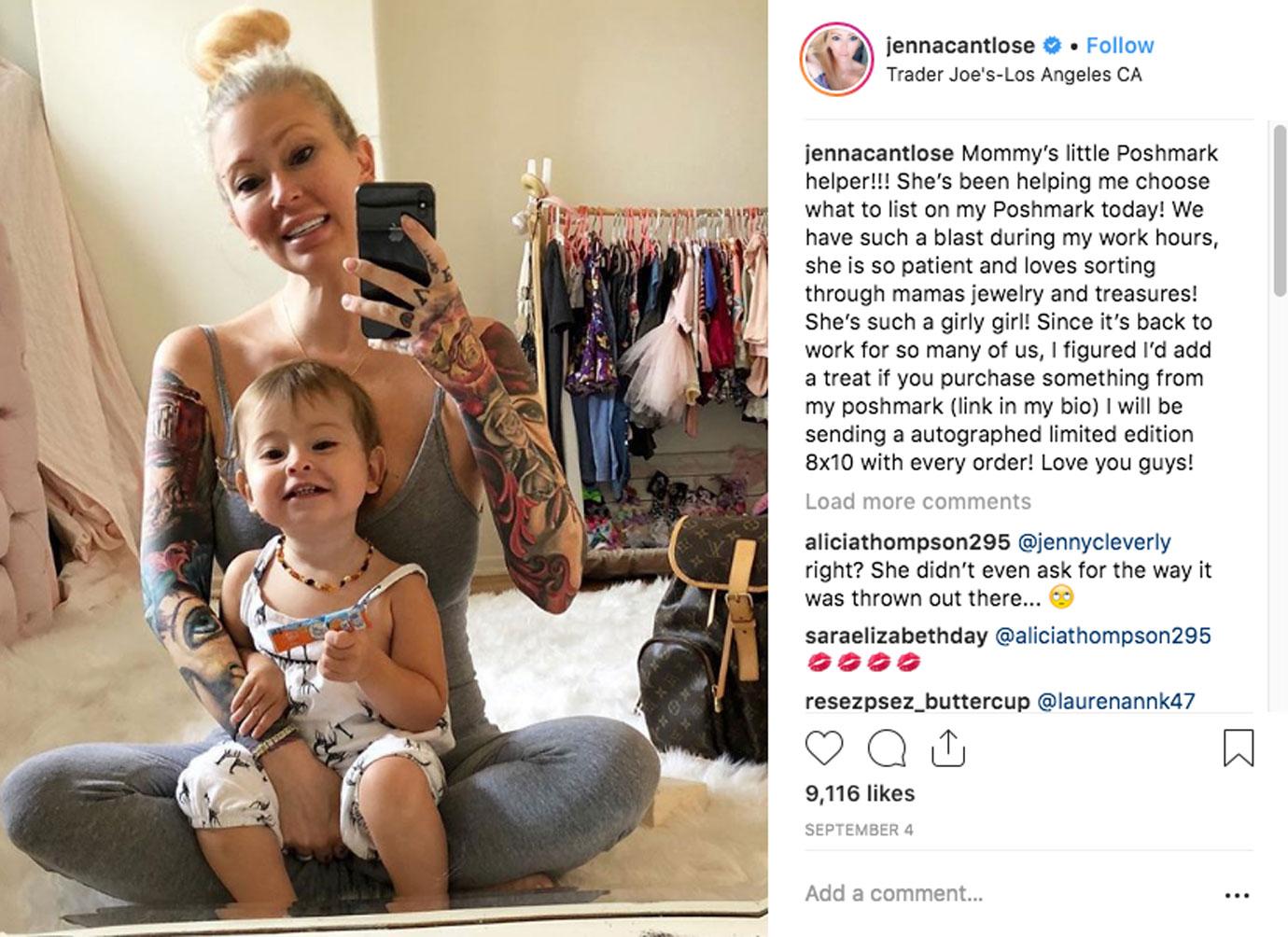 Article continues below advertisement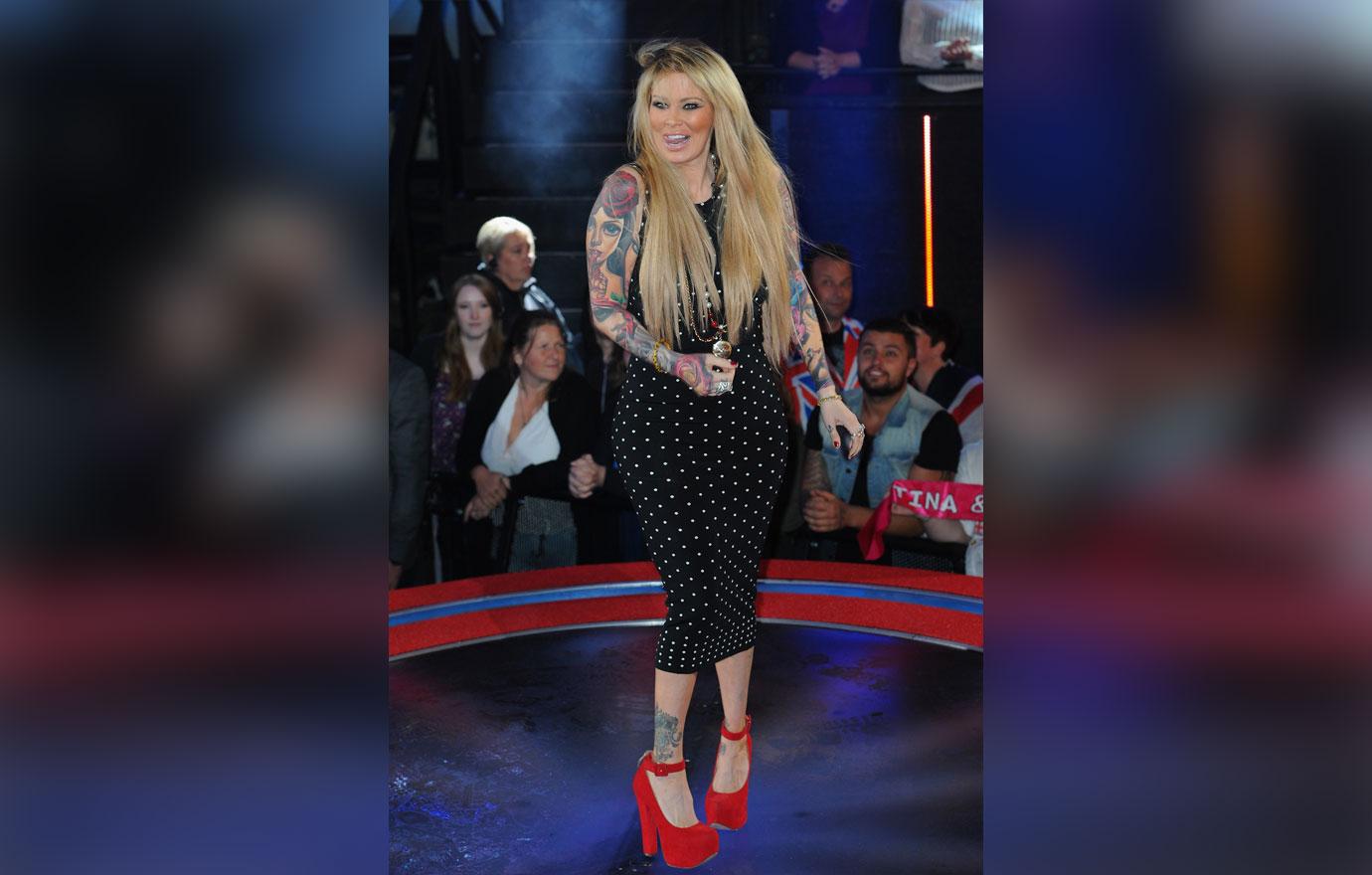 At the time, she wrote, "I just wanted to post this picture so other mamas can see what happens when you lose weight. It's not all perfection. But I feel so beyond healthy now."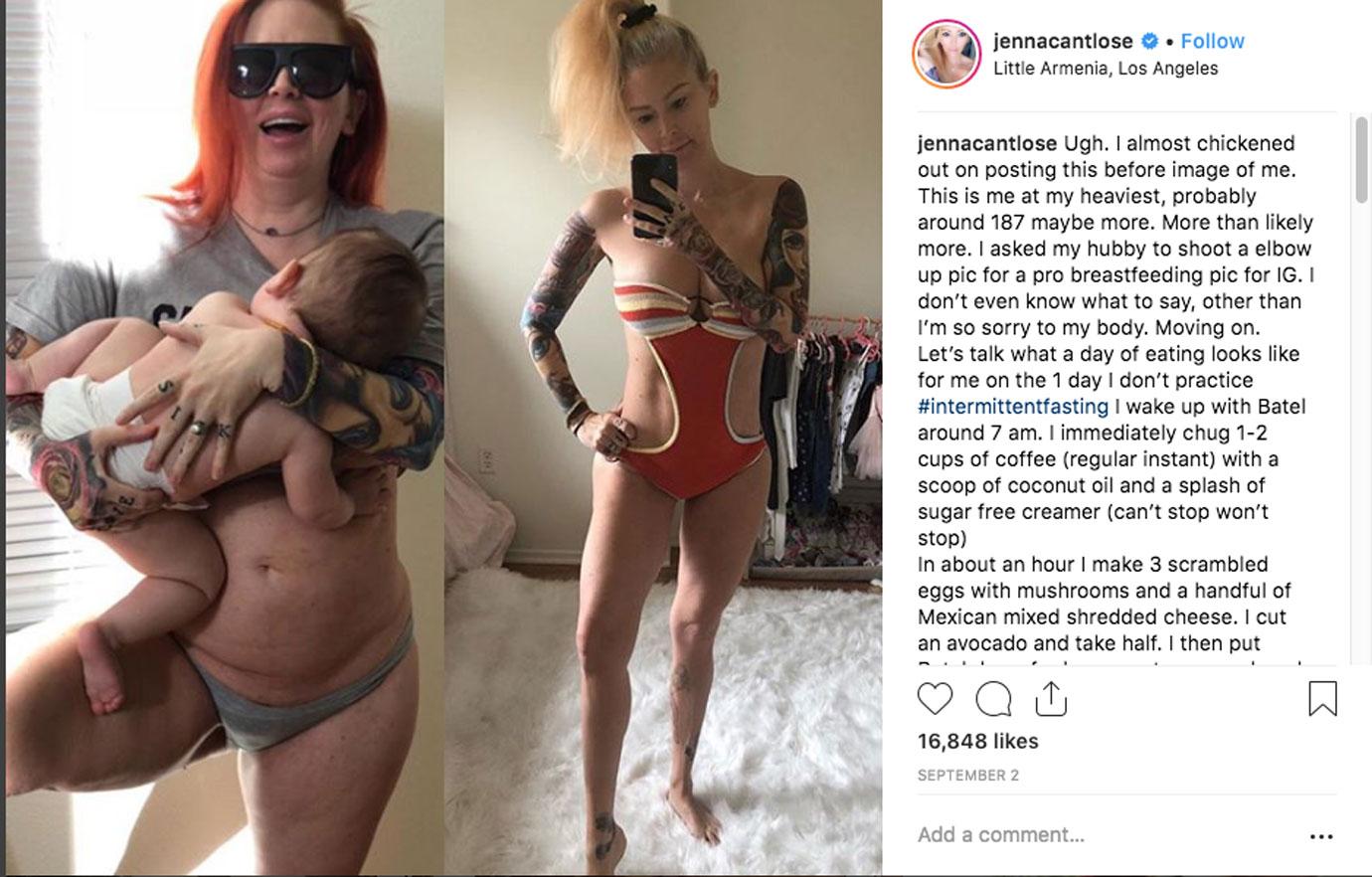 The 44-year-old credits a lot of her weight loss to exercise and the controversial keto diet.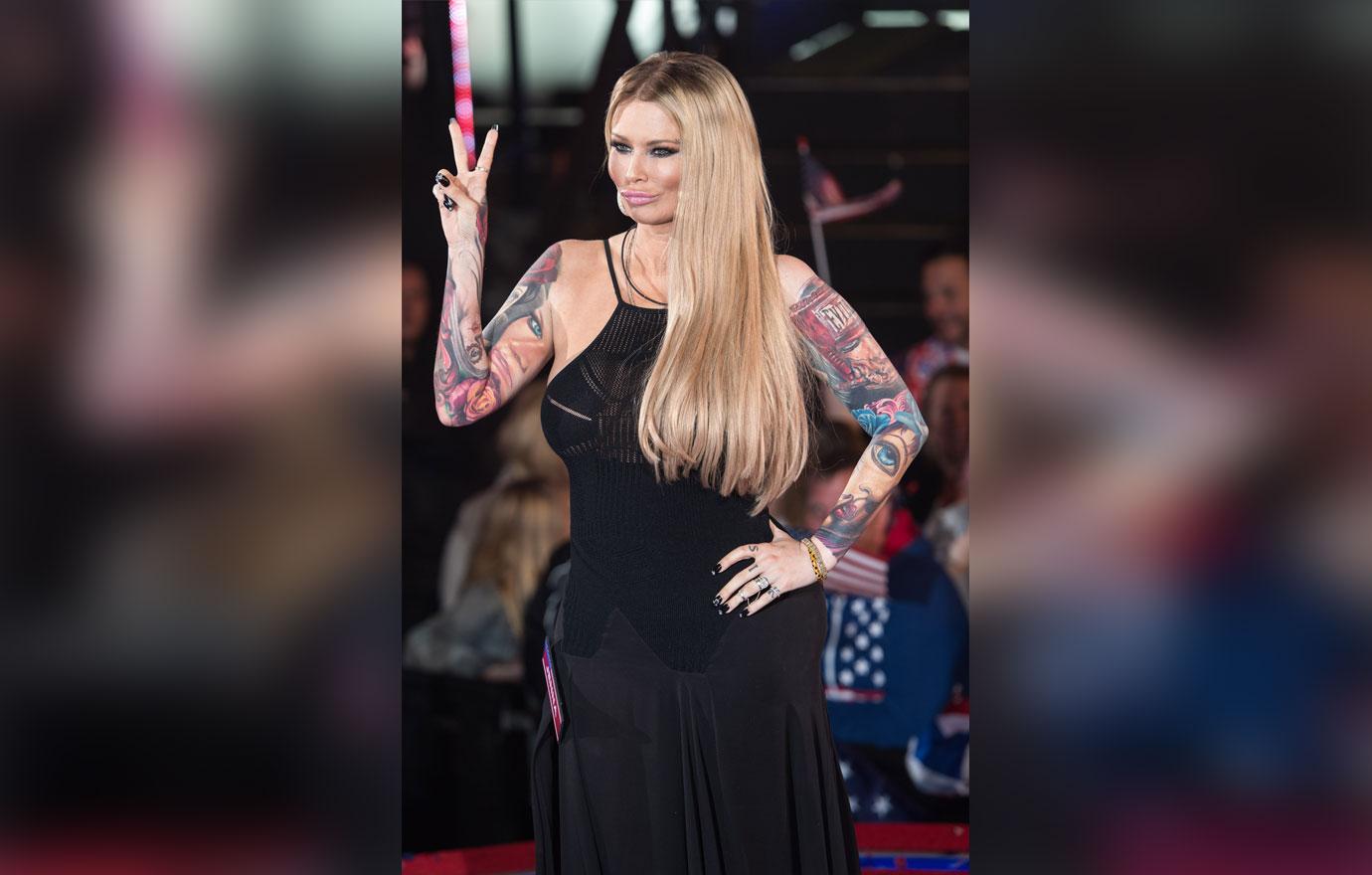 What do you think about Jenna being so honest about her postpartum weight loss journey? Let us know in the comments.