PHOTOS
Must Be Nice! Jennifer Aniston Catches A Private Car On Her Way Home From The Gym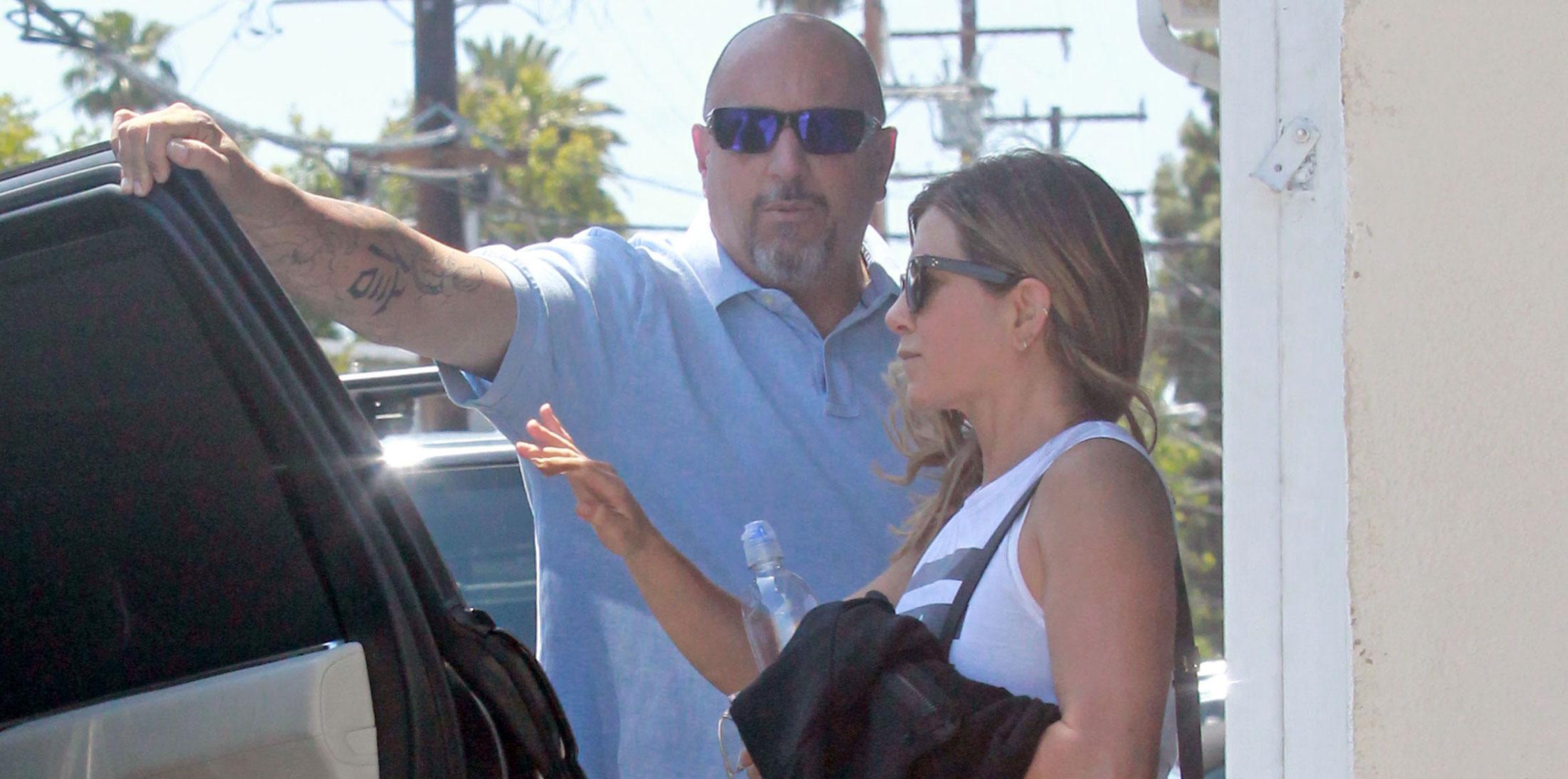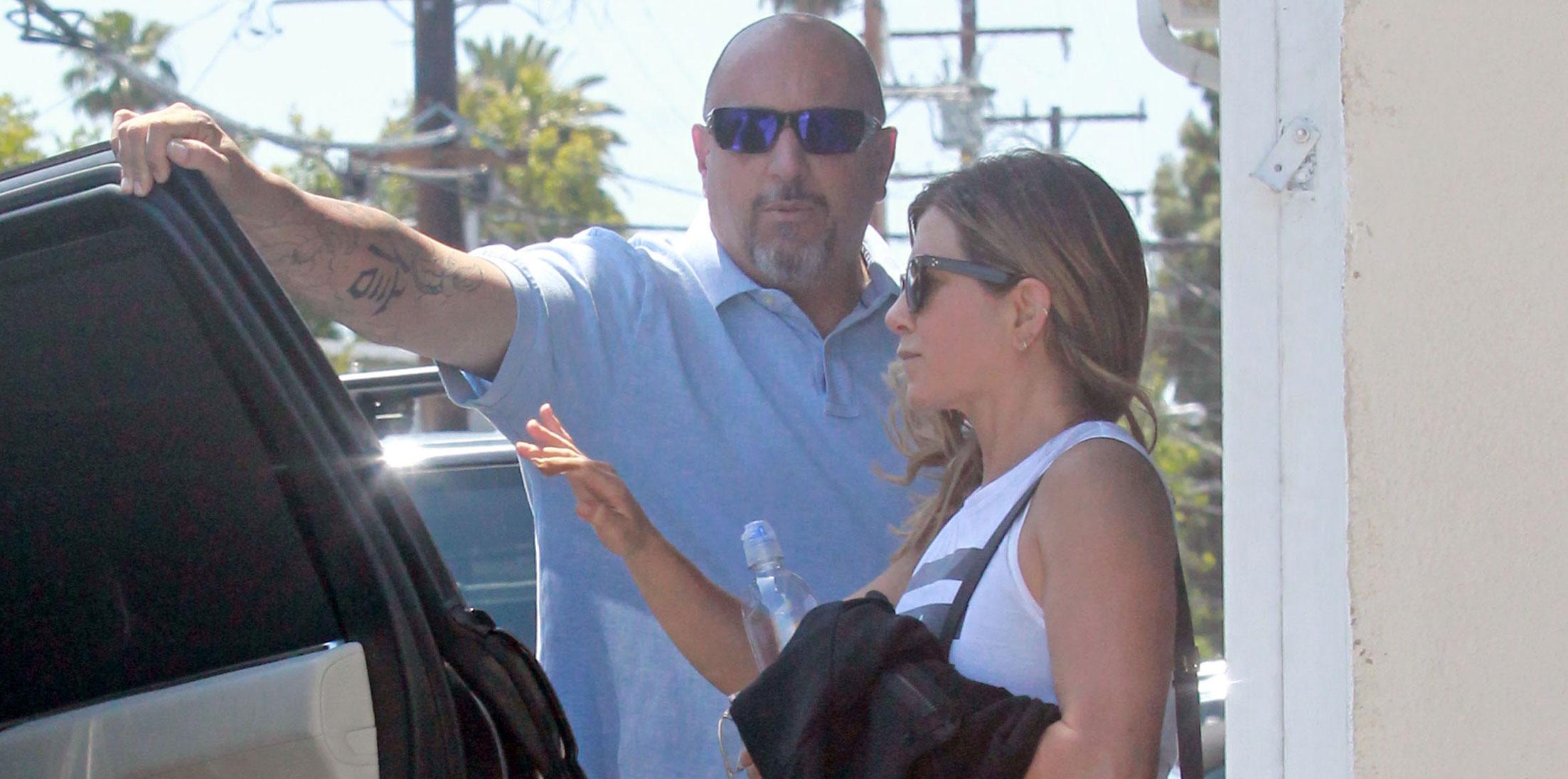 Oh, to be rich and famous. After working out at the gym, Jennifer Aniston was spotted hopping into her own private car, a chic black Cadillac Escalade. While the rest of us would bear the burden of driving ourselves home or taking public transit, the We're the Millers actress doesn't have to bother with either! Jen didn't even have to open up the car door — her security guard took care of that for her. Maybe all that weight lifting just zapped all of the actress' energy!
Article continues below advertisement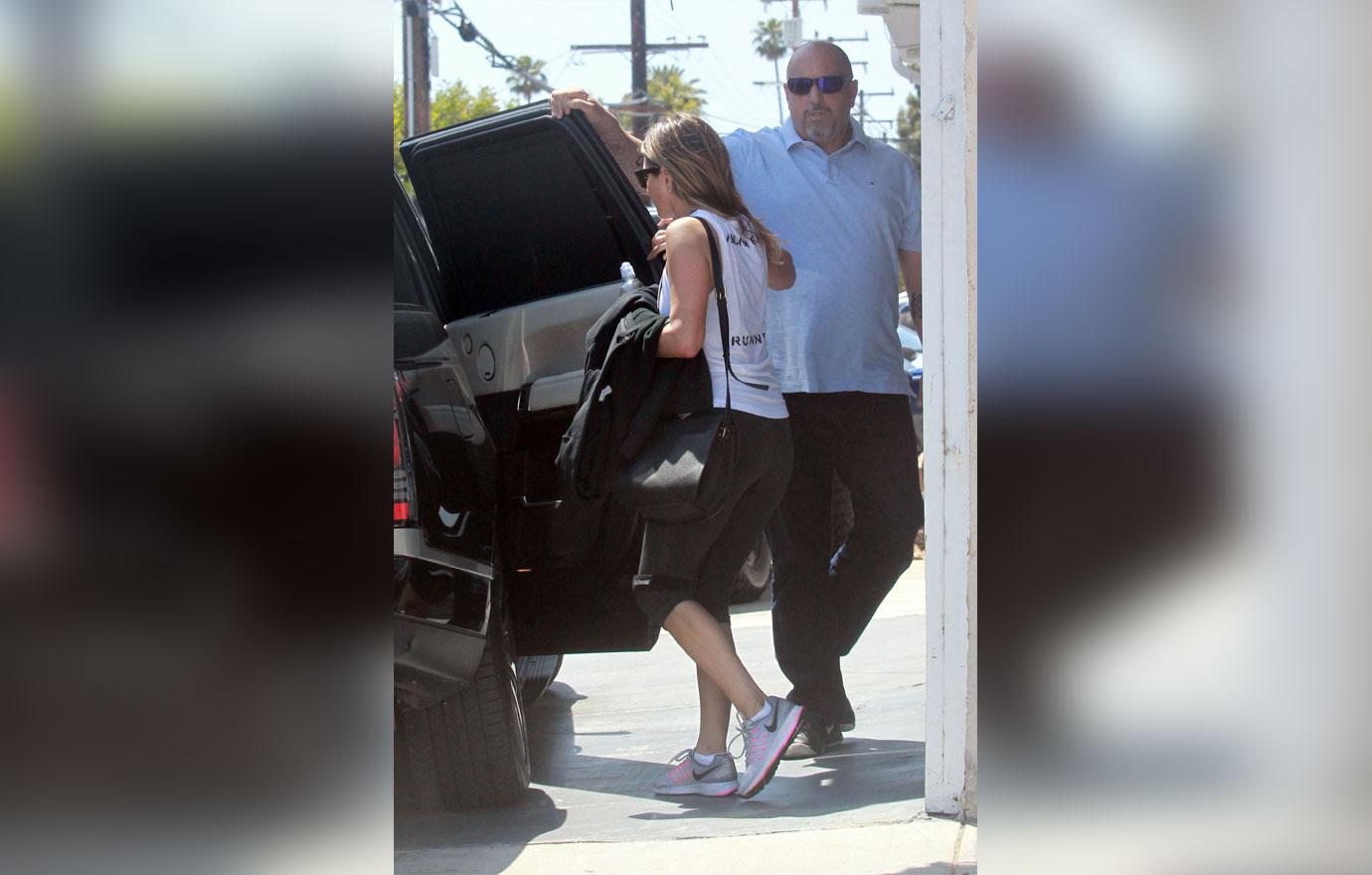 For her day out at the gym, Jen wore black leggings, a white tank top with the words "Midnight Runner" on the back, and pink and grey sneakers.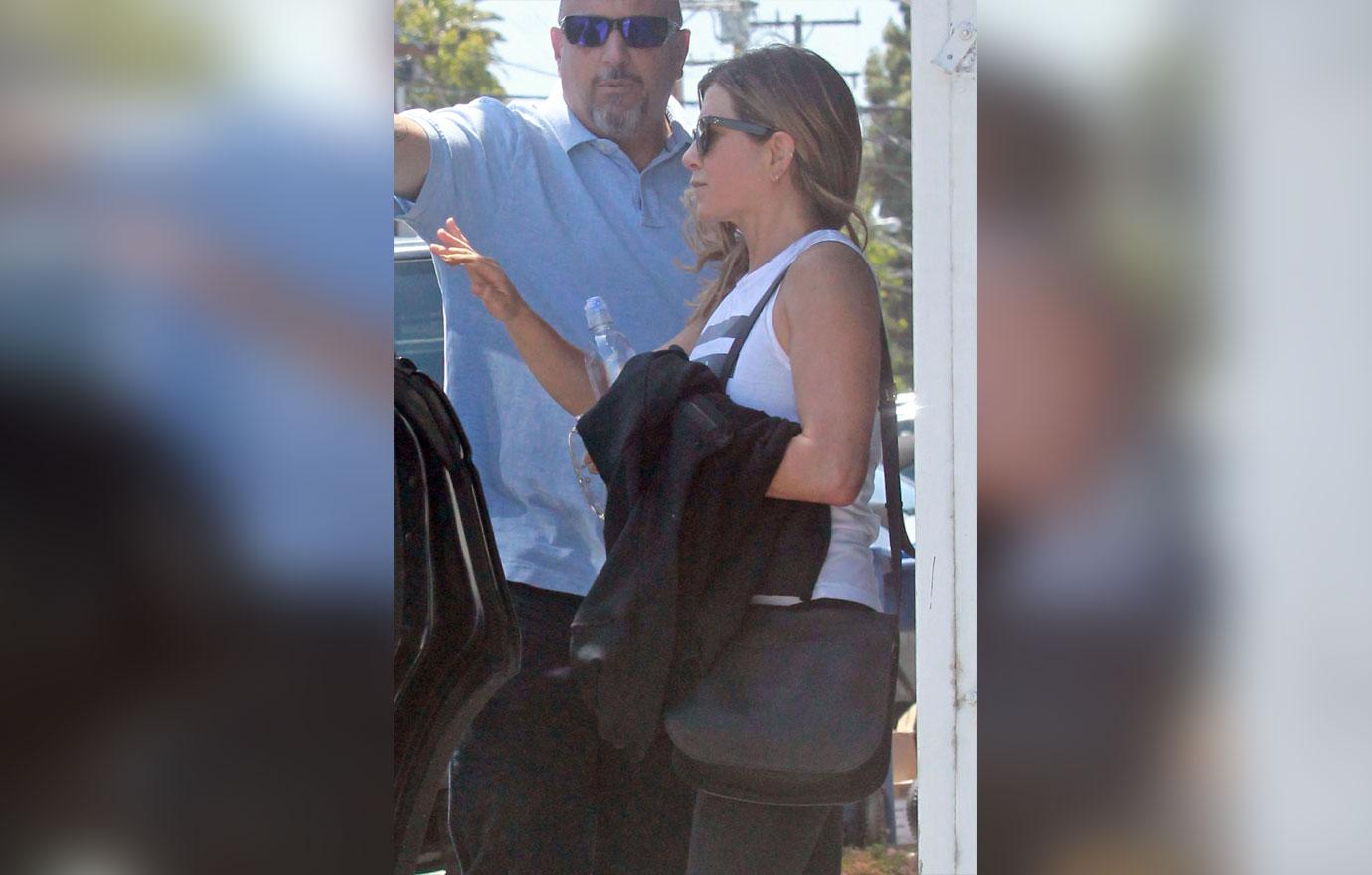 She also had a bottle of her favorite Smart Water in her hand — she is a spokesperson for the brand, after all.
Article continues below advertisement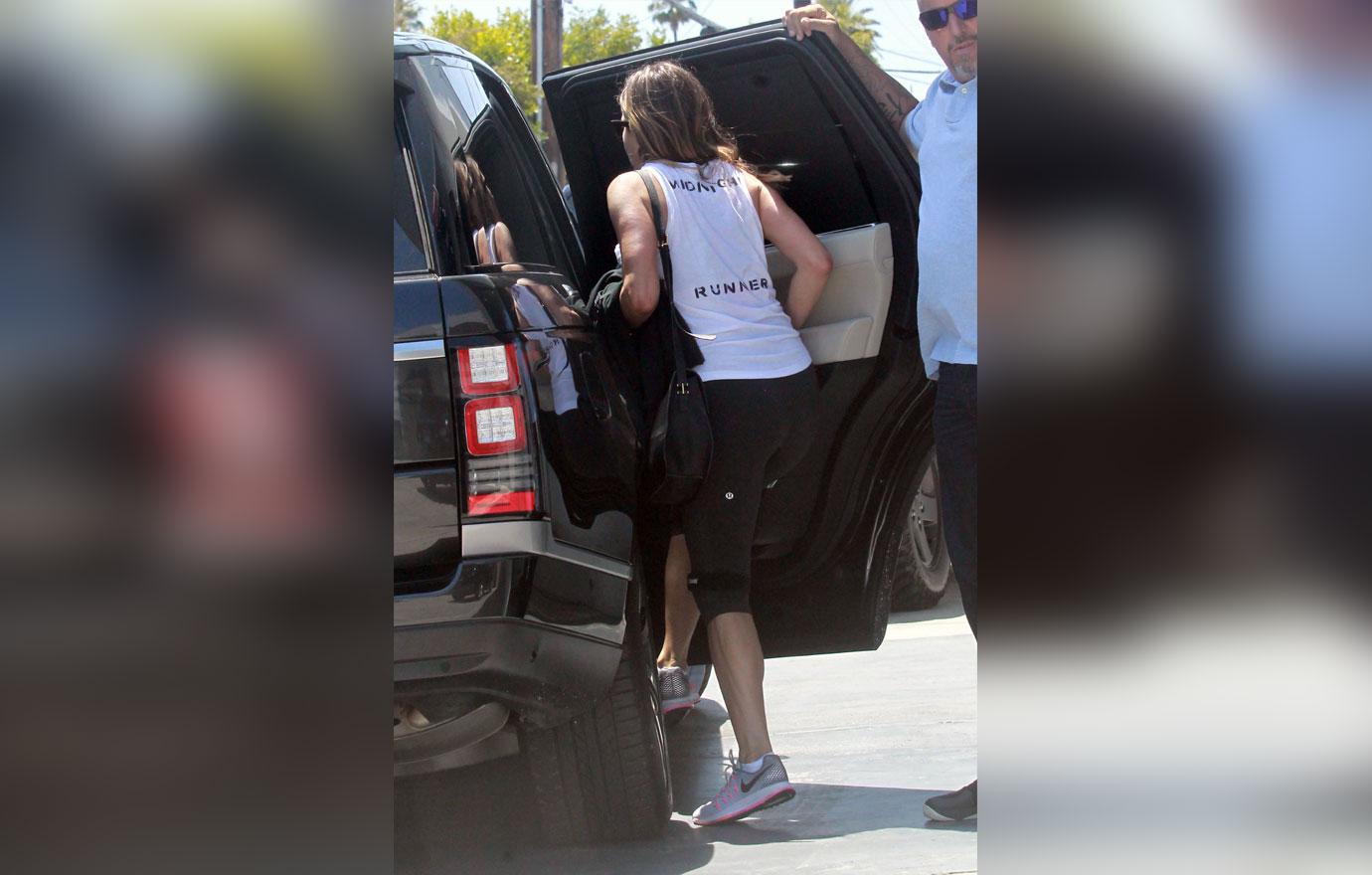 While hopping in the car, Jen showed off her amazingly toned legs. She definitely doesn't skip leg day.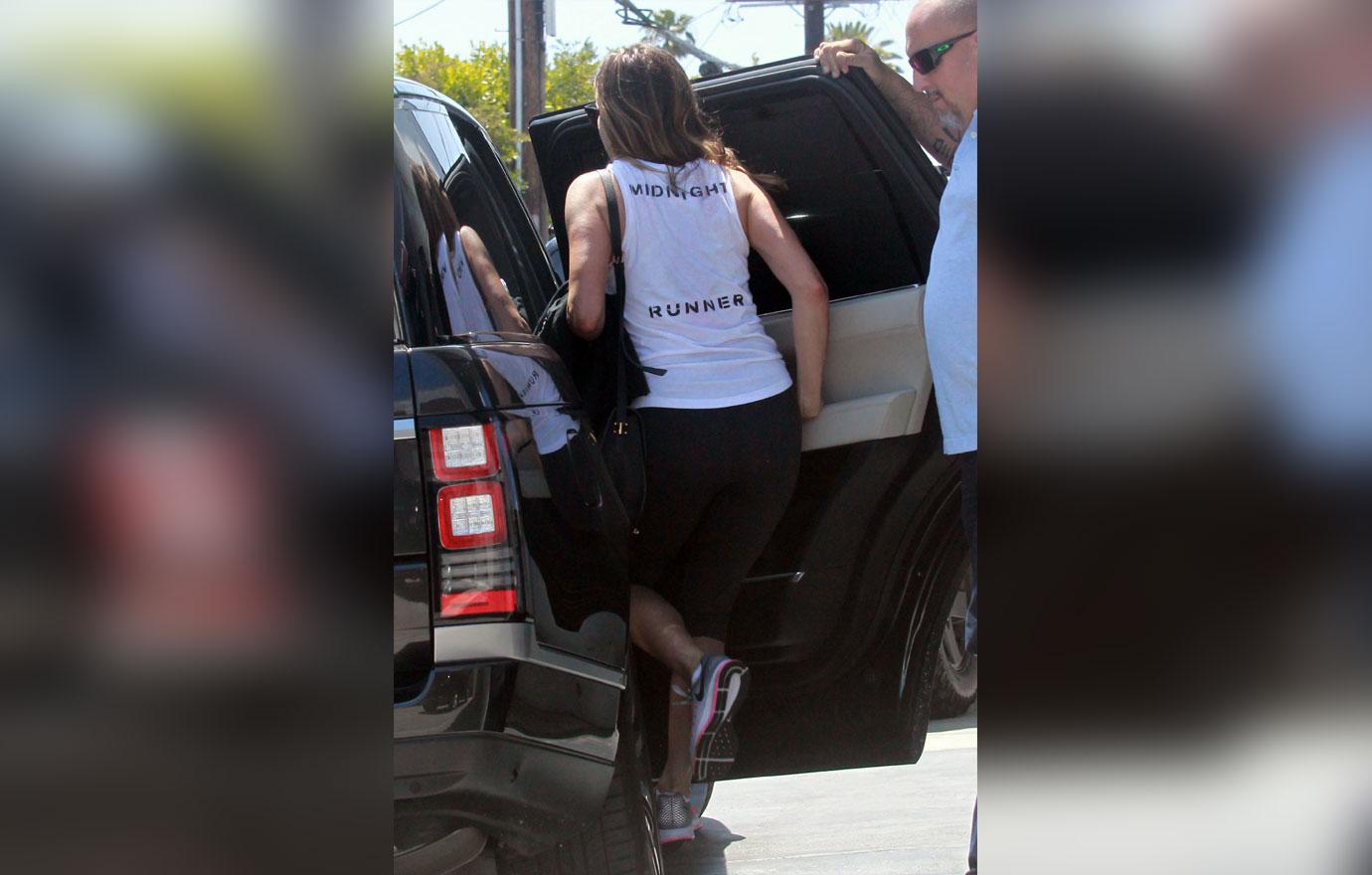 During an interview with WellAndGood.com, the actress revealed her secret to staying in shape. "Keeping your body confused with different workouts is always the key for me," Jen explained.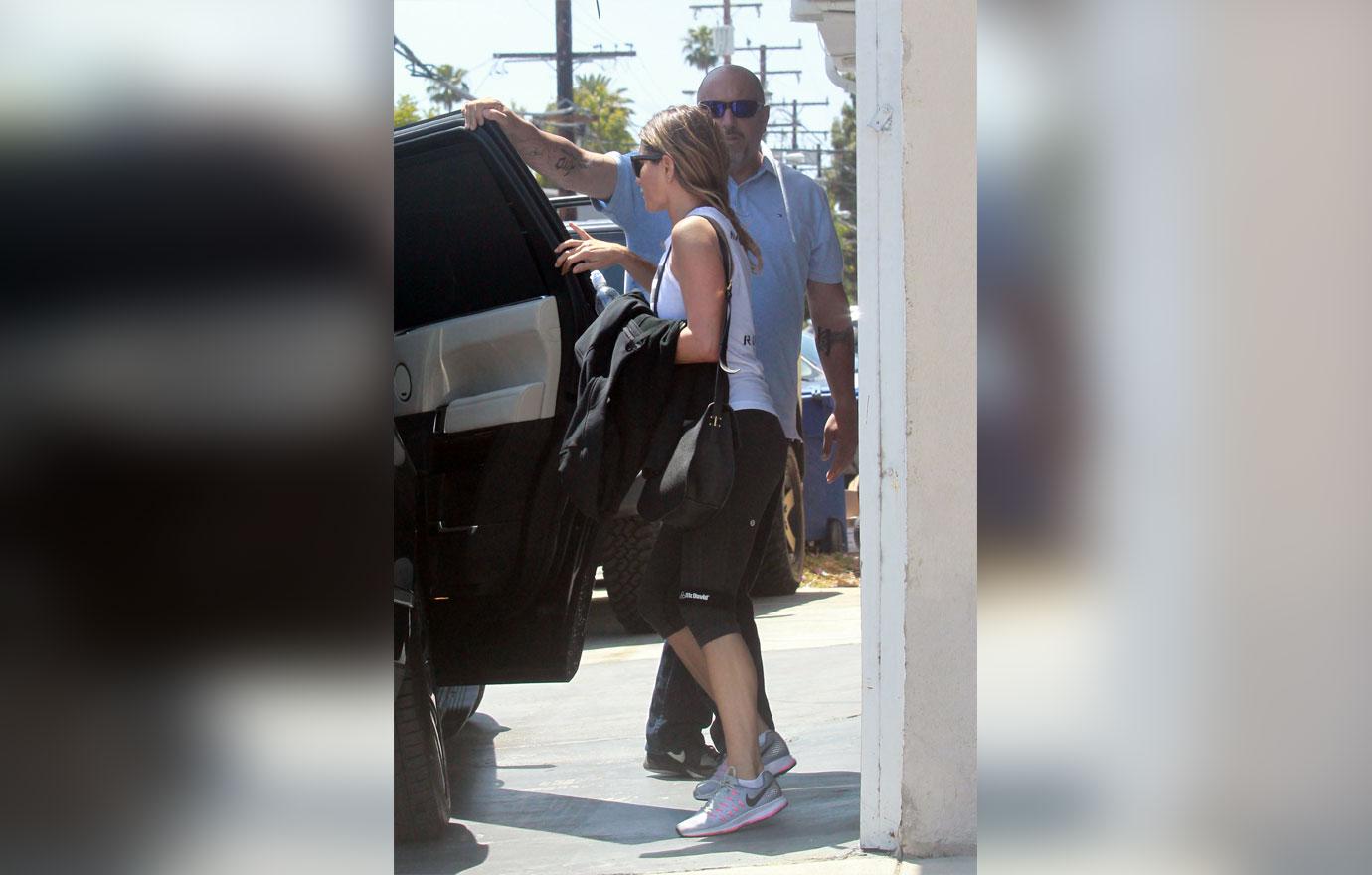 What do you think of Jen's ride home? Sound off in the comments below!