PHOTOS
OK! Exclusive: 'Mortified' Jennifer Aniston Panicking To Get Rid Of Her Belly — Inside her Body Meltdown!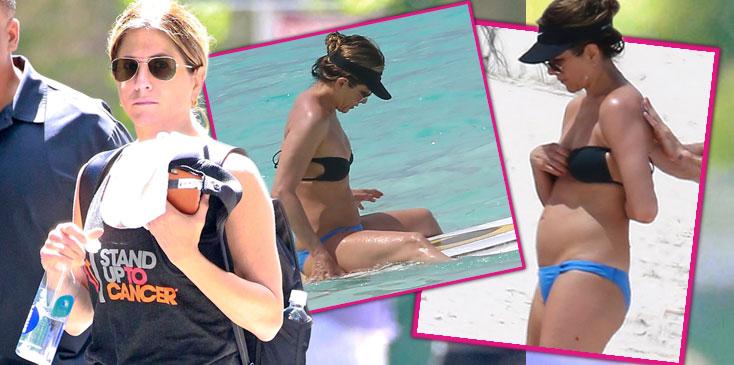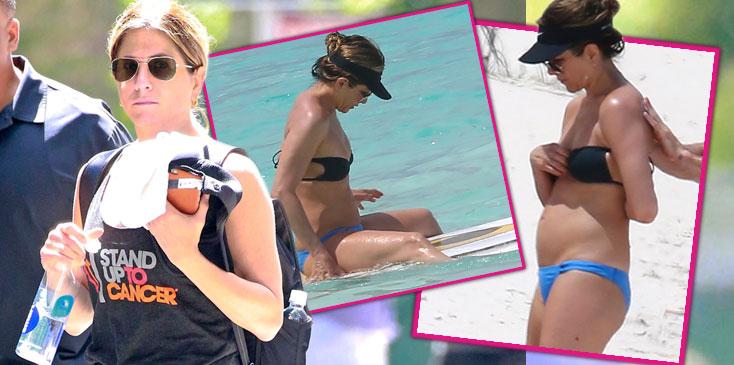 Jennifer Aniston is more body conscious than ever after some bloated belly photos prompted pregnancy rumors to swirl, and the actress is having a total meltdown.
Article continues below advertisement
Exclusive... Jennifer Aniston shows off baby bump with Justin Theroux In Eleuthera ***NO USE W/O PRIOR AGREEMENT-CALL FOR PRICING***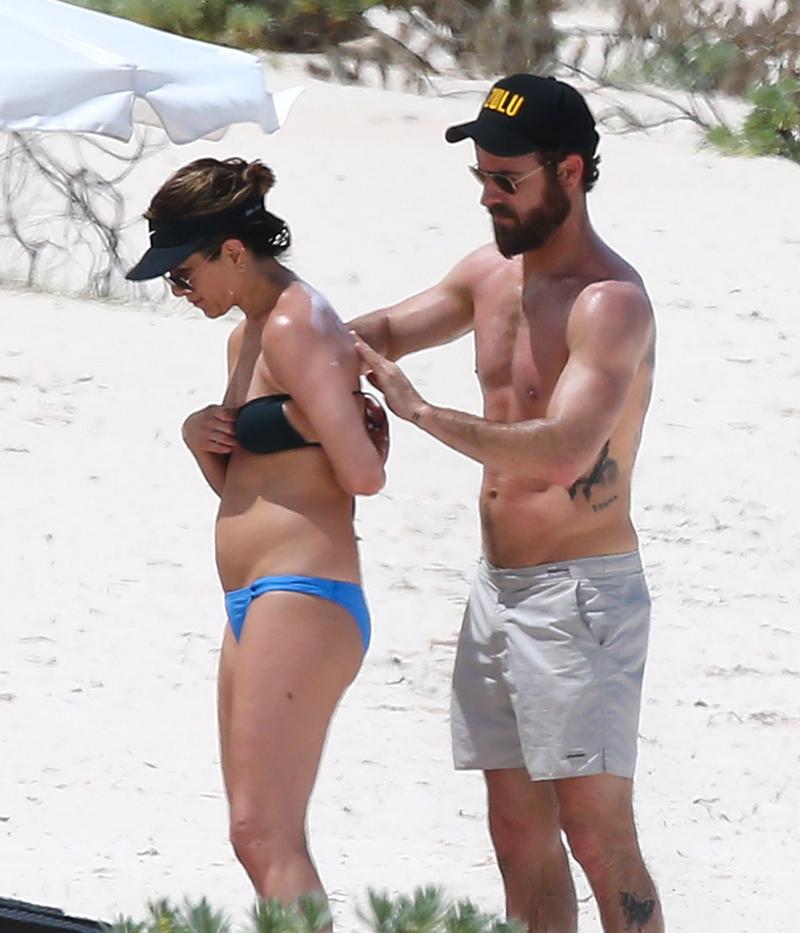 The 47-year-old has seen the not-so-flattering snaps from her Bahamas vacation and was "mortified," a source told OKMagazine.com.
Jennifer Aniston flashes her pink bra while going to the gym in New York City.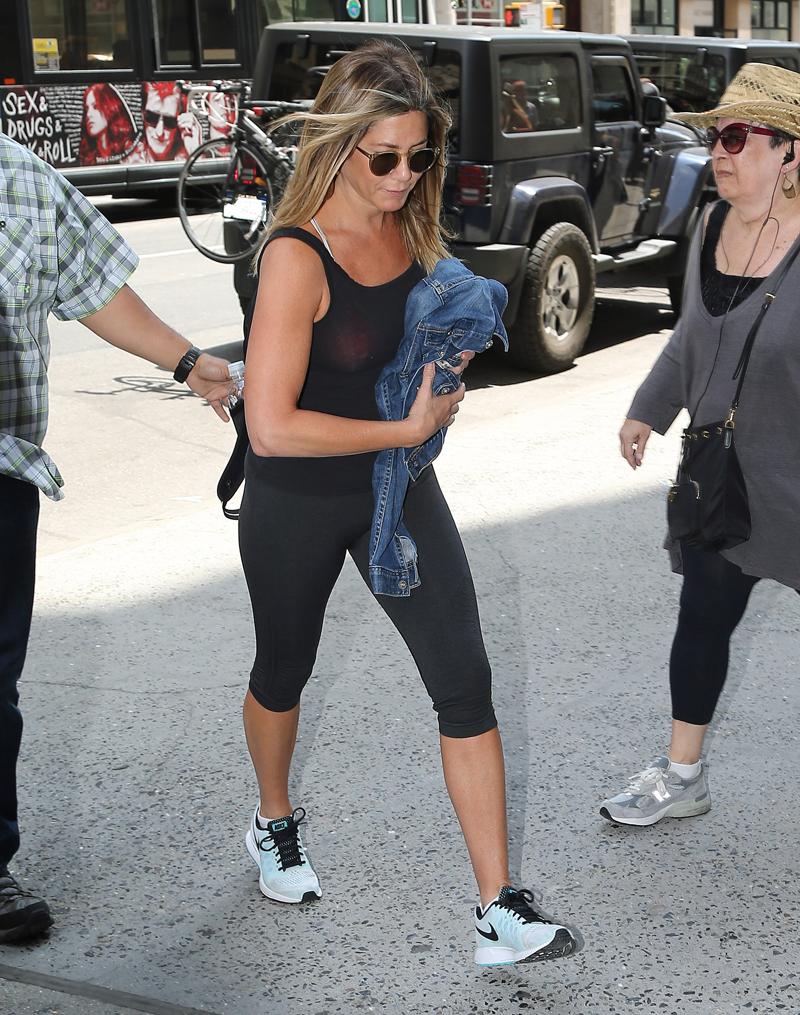 According to the insider, Aniston has "been drinking a lot" since her estranged mother Nancy Dow died, which caused her to blow up. "But the moment those pregnancy stories started," the source added, "she cut back immediately."
Article continues below advertisement
Actress Jennifer Aniston leaves for the gym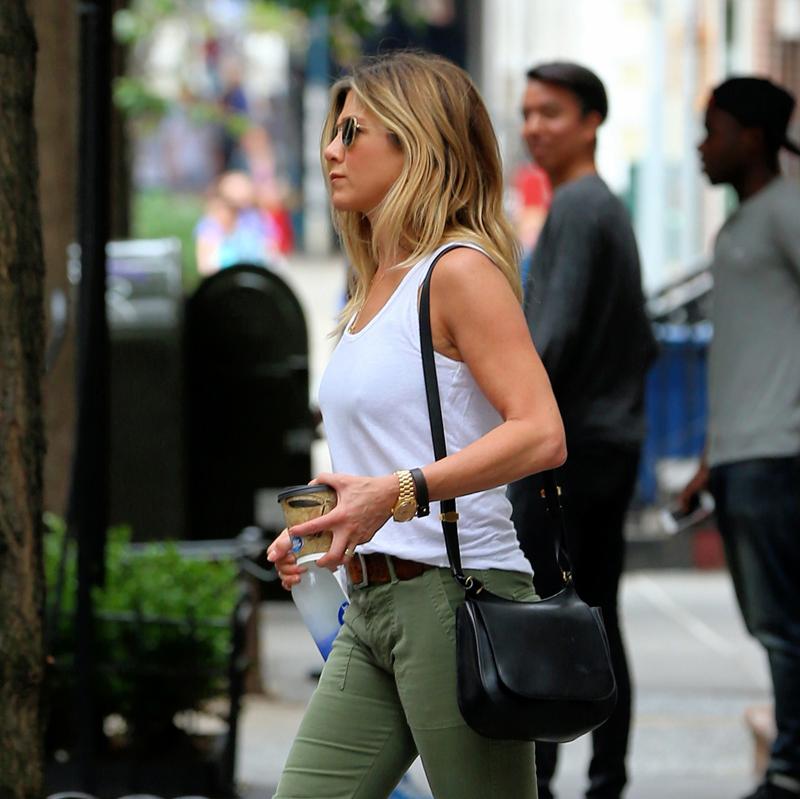 But it's not as if she didn't notice. The insider claimed Jen, known for her flawless figure and killer smile, has "been giving herself a hard time about everything from her belly to her butt and even her jowls."
Article continues below advertisement
Justin Theroux and Jennifer Aniston out for dinner in New York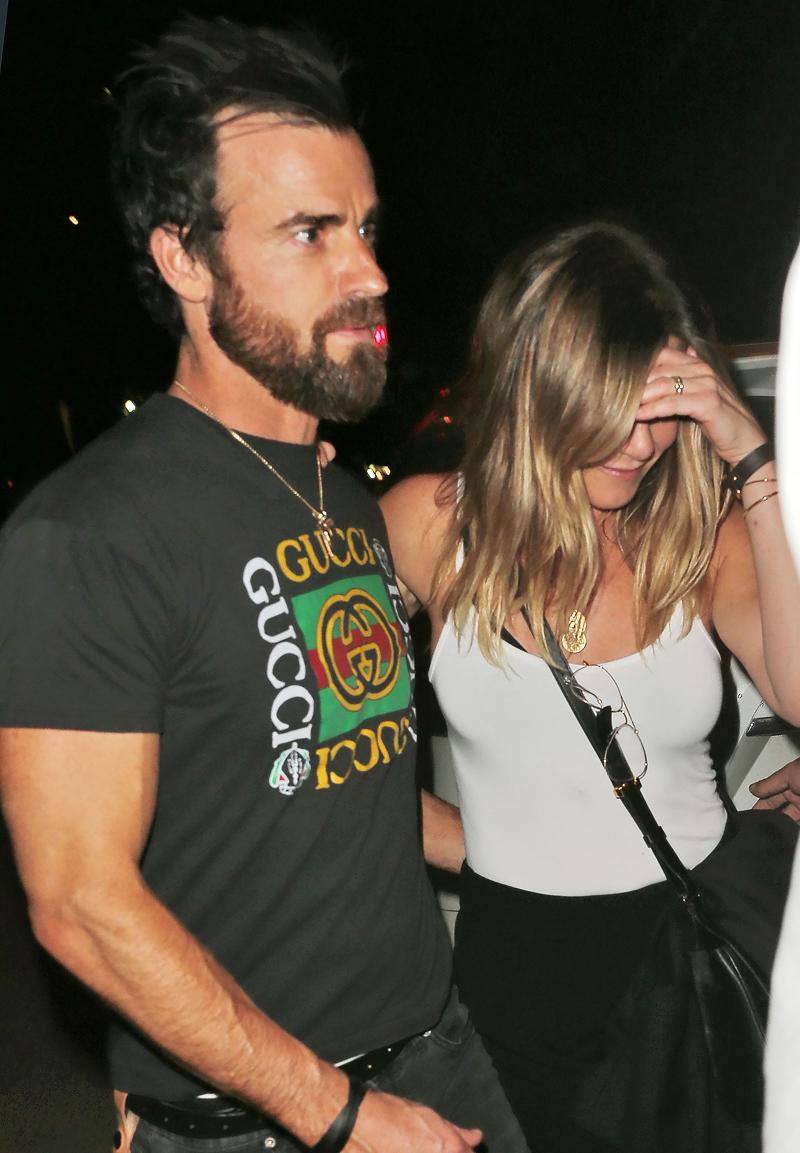 But now, the Friends star is on track to her old body, leaning on her pre-movie weight loss trick: cranberries and spices.
Article continues below advertisement
Jennifer Aniston walks in Soho with her jacket flapping in the wind llike a cape in New York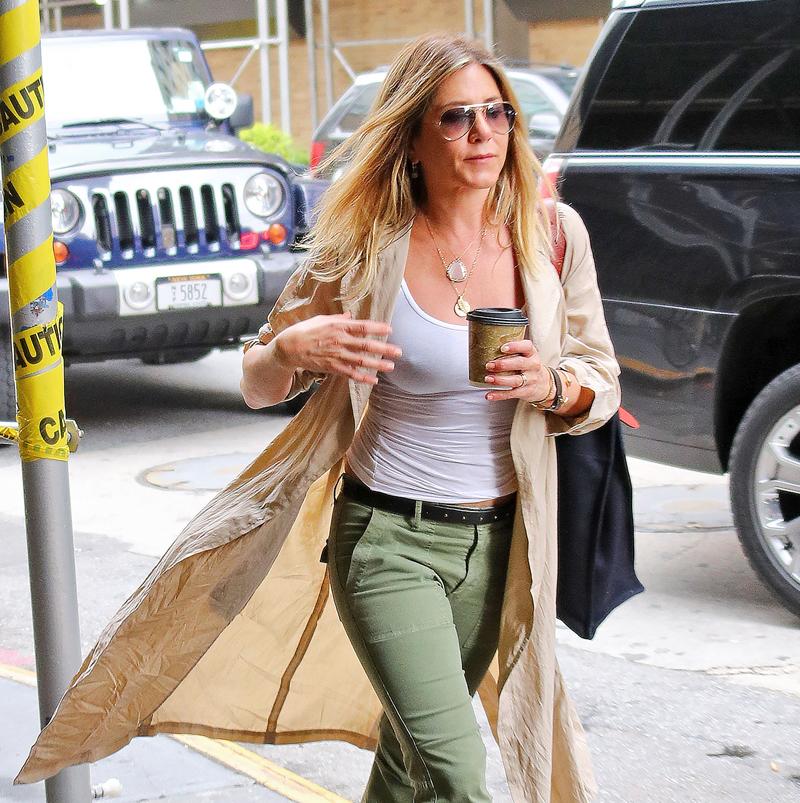 "She got back into shape pretty quickly," the source said. "She adds a lot of spice to her food to boost her metabolism but the cranberries are an amazing trick to get rid of bloat. She looks great now."