PHOTOS
Jennifer Lopez Got Britney Spears A Gorgeous Gift & Super Sweet Note!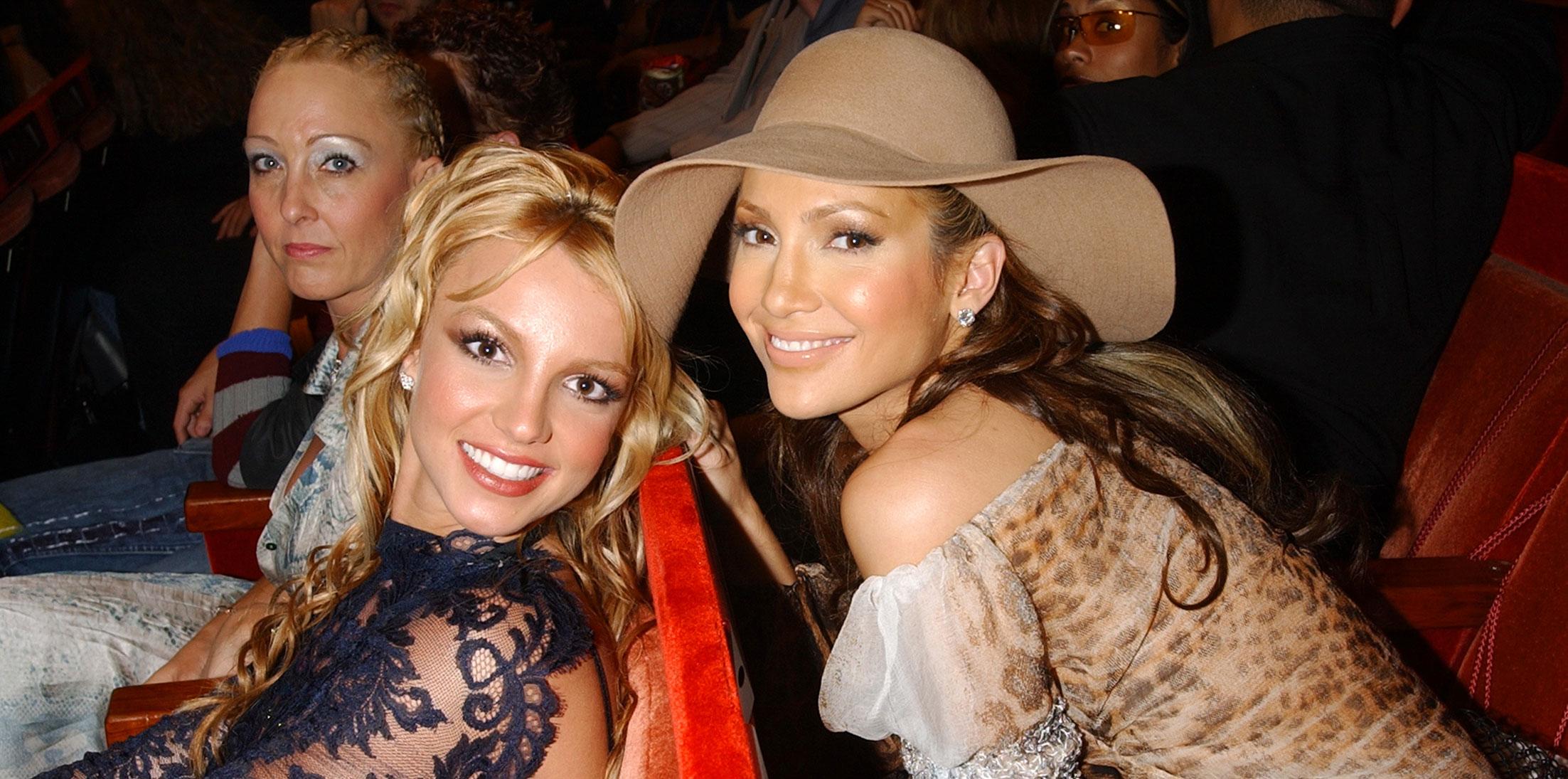 What a fun world it is when one music legend gets another an amazing gift and sweet note to boot! That's exactly what Jennifer Lopez just did for Britney Spears, where both stars are currently enjoying their Las Vegas residency runs. So what expensive item did the "I'm Real" singer get the pop legend? Click-through for the amazing photos!
Article continues below advertisement
Looks like Brit Brit was gifted with some gorgeous shoes! Not just any kind though, but a pair of pink suede boots with crystal heels from Jennifer's second footwear collection with Giuseppe Zanotti. They are called Puchi, and retail for $1,895.00 dollars. Fancy!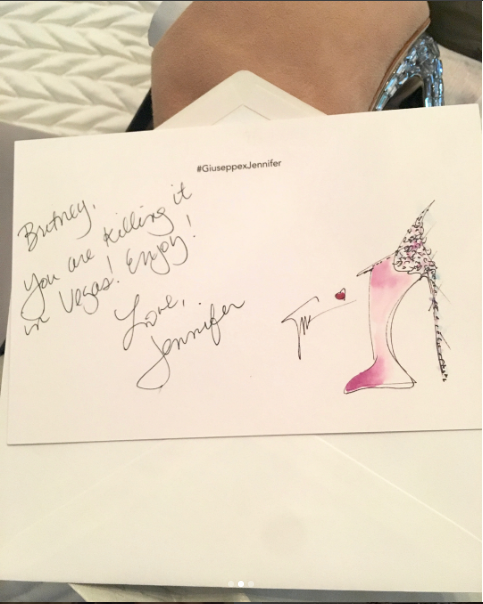 She also wrote Britney a really nice note to go along with the shoes, saying " "Britney, You are killing it in Vegas! Enjoy! Love, Jennifer." Awe!
Article continues below advertisement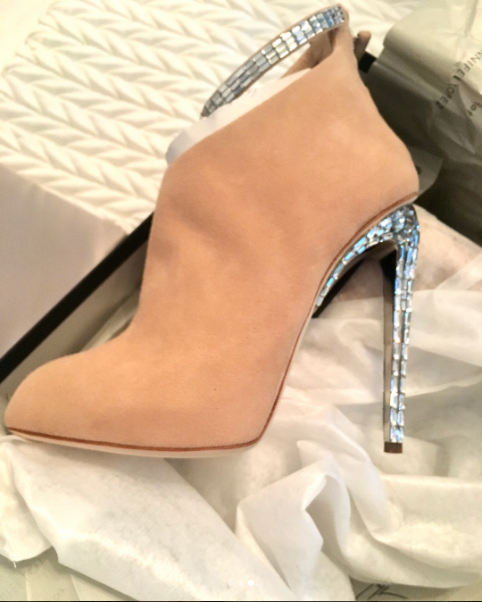 Britney proudly shared images of both, with the caption, "Wow!! Look at these gorgeous heels!! Thank you so much @jlo!!!! #GiuseppexJennifer."
There's clearly no bad blood between the two of them, even though they are both in Vegas at the same time doing their residencies. Jennifer is clearly supporting Britney during their time there.
Article continues below advertisement
Jennifer first featured the Puchi heels on her Instagram last week, saying ""It has been a dream to be able to collaborate with @GiuseppeZanottiDesign for my second #GiuseppexJennifer capsule collection."
Britney isn't the first star that Jennifer has gifted these shoes for. Jenna Dewan-Tatum also got a taste of these luxurious heels, as she was recently seen rocking some $2,795 black suede and leather lace up over-the-knee boots featuring crystal embellishments on the stiletto heel.
Article continues below advertisement
She wore the heels and some smoking hot lingerie in the Instagram photo, and captioned it, ""Only @jlo can make a girl drop everything, put her favorite bodysuit on and take a spontaneous random picture in her closet using Kira Kira. I love these boots woman thank you! Jlo x Giuseppe." "Also – yes my closet is a mess. It generally is."
Do you think Jennifer will gift anyone else with these stunning heels? Sound off in the comments!