PHOTOS
Jennifer Lopez Makes Women Around The World Jealous With Her Taut Abs As She Leaves The Gym With Casper Smart!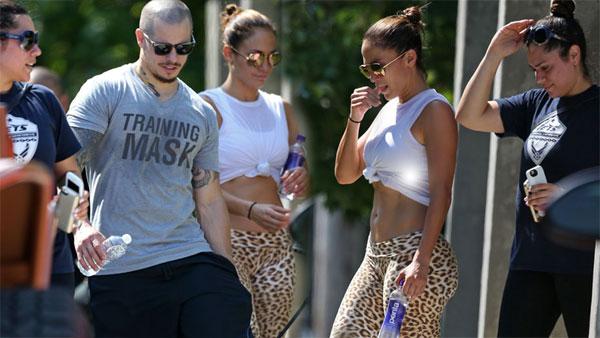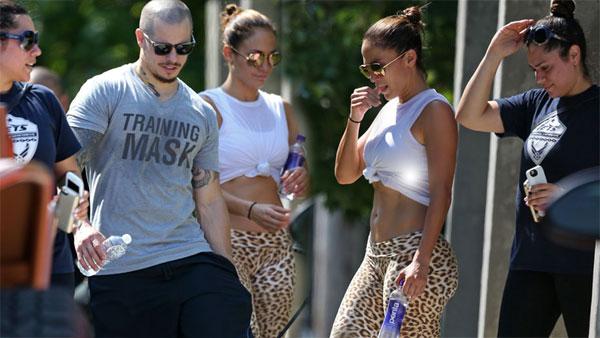 Dear Jennifer Lopez, please teach us your ways! The singer looked like she came from a photo shoot while with boyfriend Casper Smart. But nope, she was just leaving a typical gym workout.
Article continues below advertisement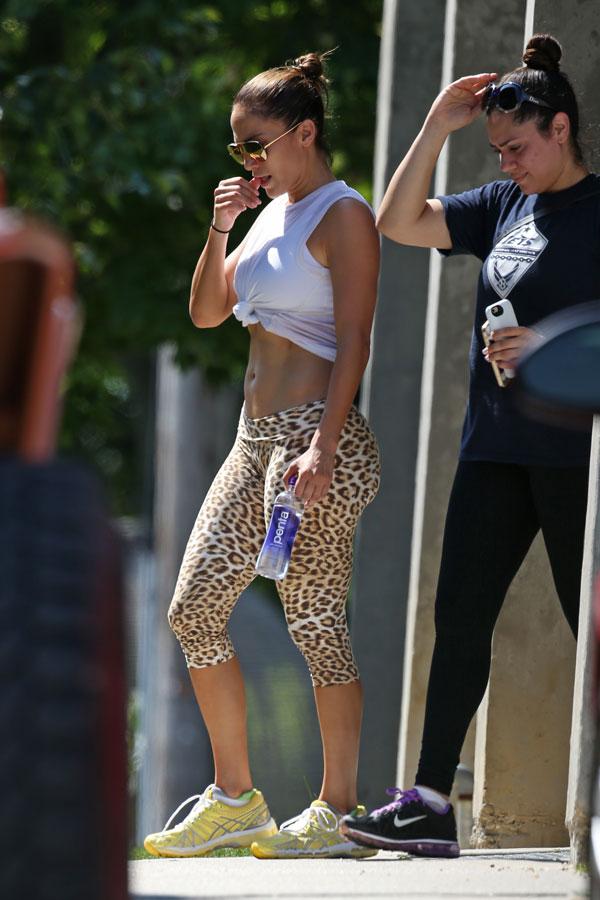 Dressed in a white top and leopard leggings, JLo showed off her taut abs and curves that may even make Nicki Minaj look twice.
spl1073132_001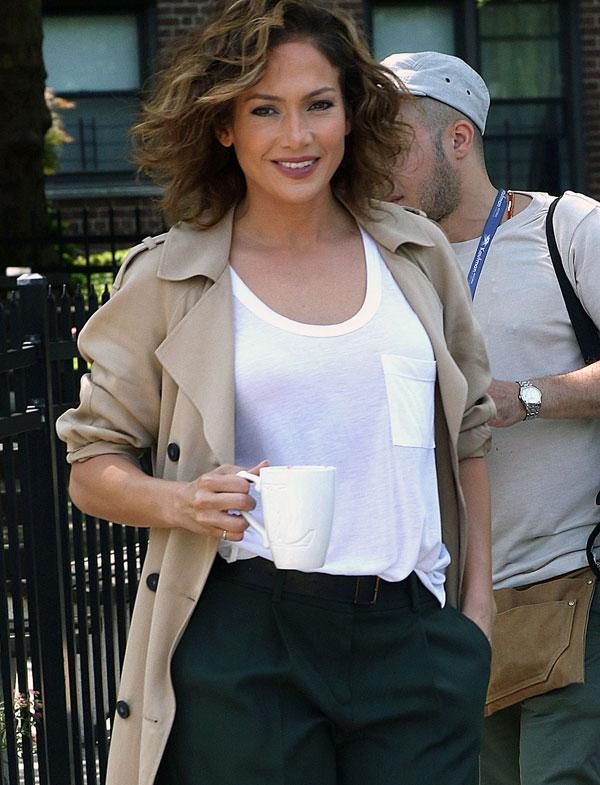 She worked out with Casper while taking a break from filming her new film "Shades of Blue." She is one busy woman, that is for sure.
Article continues below advertisement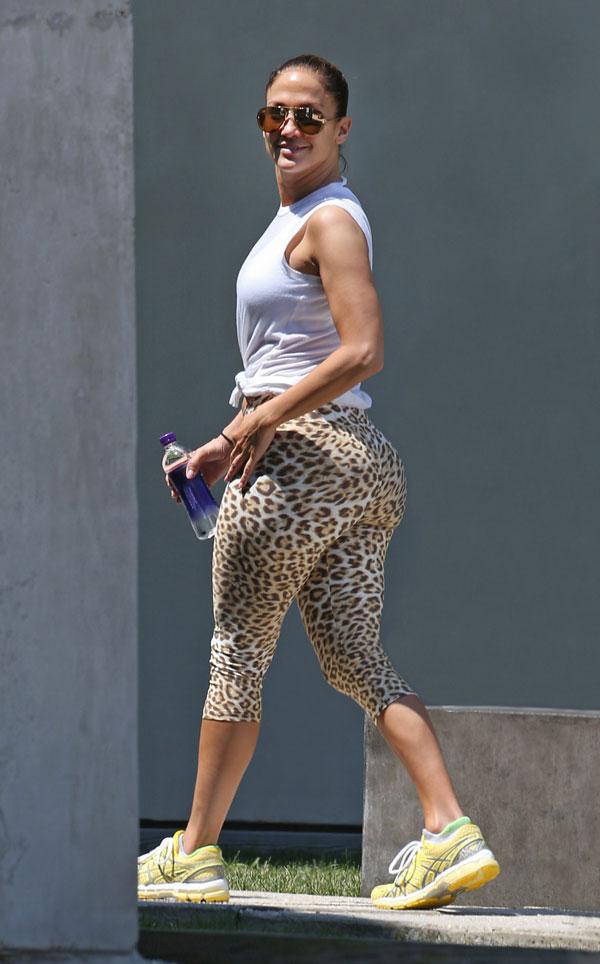 It is hard to believe that Jennifer is 45-years-old and has two kids, which just makes us want to scurry to the gym as soon as possible. And guess what, she can help us with our workout plan!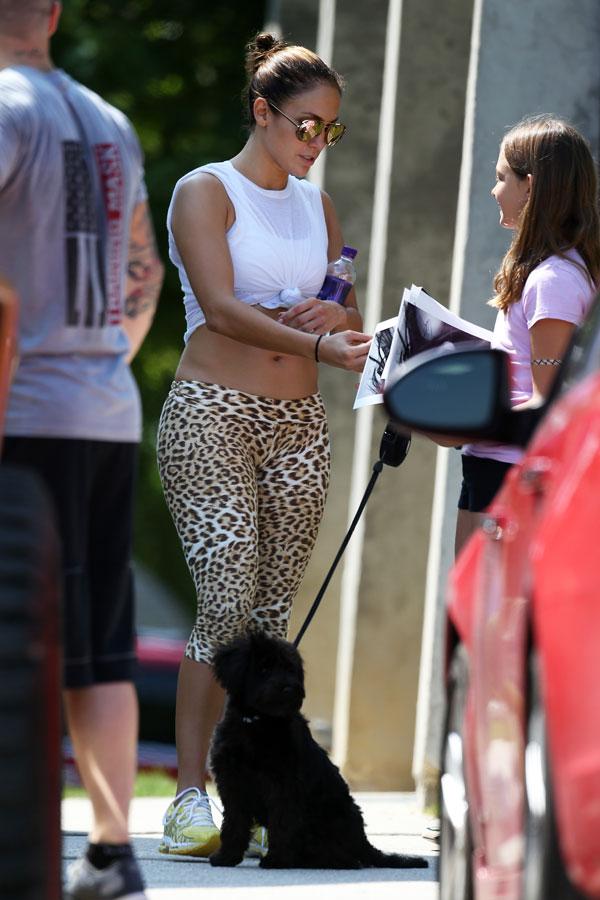 Jennifer is actually promoting a 10-week program to invite women to kickstart their fitness goals through a women-focused supplement brand she founded earlier this year, BodyLab.
Find Out How To Copy Jennfer Lopez's Style
Article continues below advertisement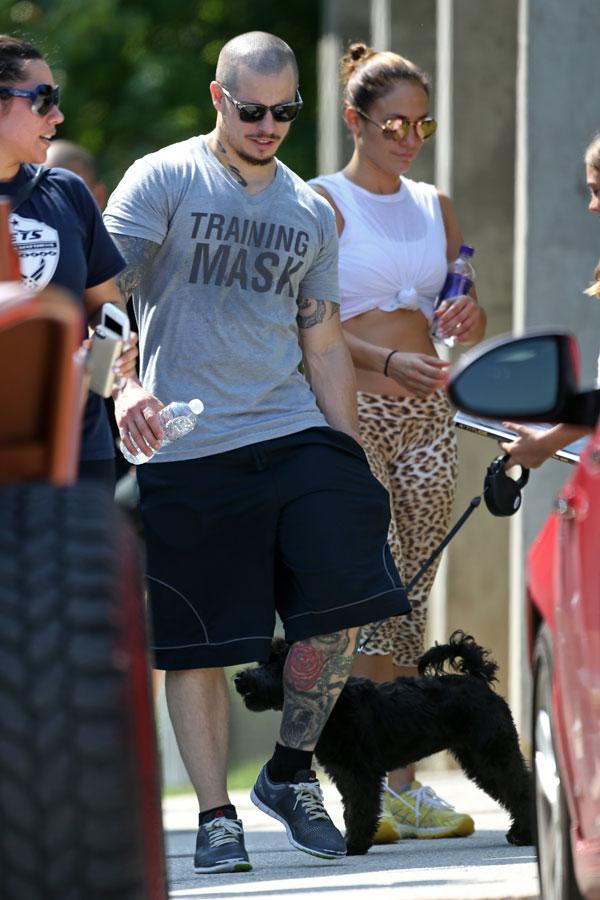 "I'm asking the women of America to join me this spring in the #BeTheGirl challenge so together we can work, motivate, and empower each other to be the best version of ourselves," she said. "When I eat, you eat. When I sweat, you sweat. When I run, you run. Let's kick start a healthy lifestyle together with the BodyLab line of products, free app and online tools."